Sometimes, many christians watched people God used and wonder why the are not being used by him. Let me say this, If you are going to learn how to walk in the supernatural, then you will need to learn to walk hand in hand with God.

God's power is given by Him. It is not something we can manipulate or achieve with a formula. It is something we learn to walk in as we learn to walk with Him.

2corinthians 3:5

AMP:Not that we are fit (qualified and sufficient in ability) of ourselves to form personal judgments or to claim or count anything as coming from us, but our power and ability and sufficiency are from God.

The word, "sufficiency" in this context means competence; our competence is of God. but our competence comes from God.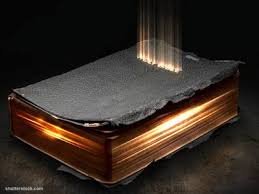 In verse 6 the scriputure made it clear tgat he has made us able ministers of the new convenant.
2 Corinthians 3:6
KJV:Who also hath made us able ministers of the new testament; not of the letter, but of the spirit: for the letter killeth, but the spirit giveth life.
Now, this couldn't only be referring to Paul, Silas or Timothy, because they've all gone to heaven, but God's Word lives on, and is applicable to us today. Thus, you can personalize it and say, "My competence is of God, who has made me an able minister of the New Testament."
Do you know what this means?
It means you're competent and you're capable to do everything that God has called you to do as it pertains to the Gospel of Jesus Christ!
You're effective in the Gospel by His ability. If any assignment is given to you, don't say, "I don't know or I'm not sure if I can do it," because you sure can! Of course, by your own ability and your human capacity, you may not be able to execute the task but by the help of the Holy spirit, you can! Just like Paul, you can do all things by the supernatural ability of Christ that's at work in you.
Philippians 4:13
AMP:I have strength for all things in Christ Who empowers me [I am ready for anything and equal to anything through Him Who infuses inner strength into me; I am self-sufficient in Christ's sufficiency].
Refuse to be limited by your physical ability; your potentials are limitless. you can do supernatural things, and you can make supernatural things happen by the power of God's Spirit. You've been empowered for the transcendent life.