On the eve of the anniversary of the two years of Steemchurch we celebrate with great joy this event due to the boom that has been experienced in this church despite the short time of expansion.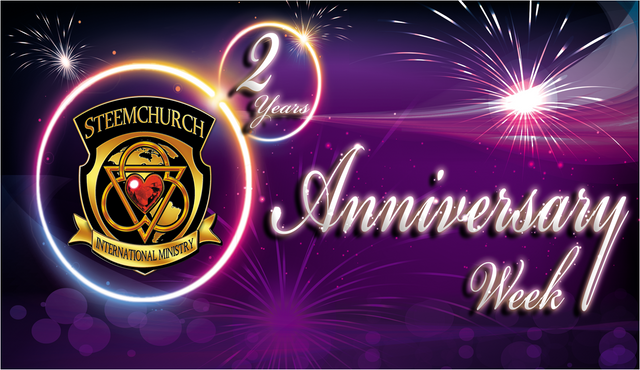 We congratulate its founder our friend @sirknight wishing him long life and many blessings in all areas of his life for such a worthy idea of ​​gathering several communities of various nations to exalt God's name towards the crusade for freedom.
There is much to learn, much to give and much to do but from Steemchurch-Venezuela we are happy and honored for this work that has been done in our parish and in Steemchurch in general.
We also thank God for @darlenys01 who has been a fundamental pillar for this prestigious church, shaping his vision in bread from heaven through the children's dining rooms as well as being a great mentor for all of us.
In the same way we bless and congratulate all those who have made life on this platform and especially those who have not given up because we expect the best of God for these times.
we do not look at the circumstances we are believing in a mink church that fights for the freedom of souls and destined to live the best times.
God has great promises for us to trust and believe because he does not think like any of us.
Isaiah 55: 8 New International Version (NIV)
8 Because my thoughts are not your thoughts, nor your ca)