Text: Romans 10:11
For the scripture saith, Whosoever believeth on him shall not be ashamed.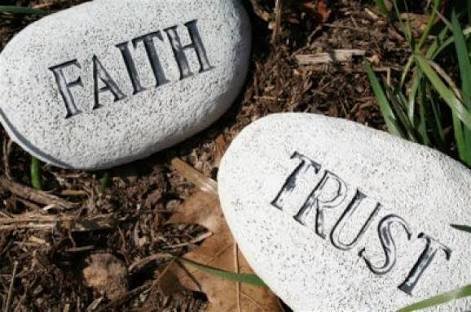 The knowledge of what God has done for me through the cross, ought to be sufficient for me to maintain a constant faith and an unwavering trust in Him. Fear, worry, anxiety and unbelief should not spoil my confidence in His providence and in His ability to deliver me from all my troubles, from all my enemies. "The Lord will rescue me from every evil attack and will bring me safely to his heavenly kingdom" (2 Timothy 4: 18). Such a confidence in Gods care for me should always be evident in my daily living. It should remain a factor, indeed the overriding factor in how I go about fulfilling the duties and obligations of my daily routine. Often, many things call upon our time, each one claiming to deserve priority; and they don't often arrive in a nice regular order. It is common for them to pile up in front of us and each one to demand our immediate attention.
Therefore, any good work that we may be willing to do for Jesus, might easily get swallowed up by the variety of other things that insist upon our time, and we decide that things for God must wait until tomorrow. We sense that God is getting pushed out and we become anxious. Then even when I resolve to do good and put my hand to doing Gods will, then I may find that there are so many good works that need to be done and how can I decide which to do first? How can I make the right choices amid the hurly burly of life? What is the remedy or solution? A good guide might be to try to give an honest answer to a fairly simple question: How would the person who has saved me, who has cancelled all my debt, act if He were in my shoes right now? What would Jesus do? It is a question we are often told that we should ask and I suppose that it is good advice.