Text: Galatians 2:20
I am crucified with Christ: nevertheless I live; yet not I, but Christ liveth in me: and the life which I now live in the flesh I live by the faith of the Son of God, who loved me, and gave himself for me.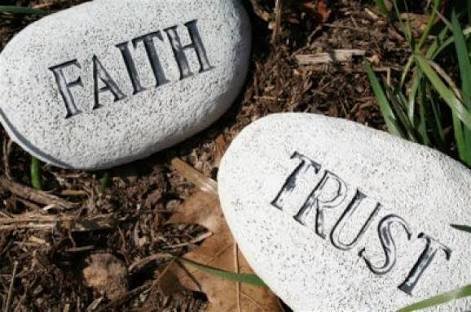 Source
As a Christian while I feel an attachment to my sin, then a sense of being at peace with God will elude me. Having peace with God is an essential aspect of the believer's life. A bit like a catalyst within the formula. In other words, without the knowledge that we have peace with God, that he cares about us and wants only what is best for us, and that the barrier of sin between myself and God no longer exists, then faith and trust are not really going to develop. But then I remember! How can I forget? How can I forget the great truth of the gospel? That my sins, which surely are deserving of punishment, have been taken away. Yet it is not I, but my Saviour who has already suffered the penalty for them. During His agony and execution, my sins all of them and yours, were up with Jesus on the cross. Those sins I have already committed and even the sin that I am bound to be guilty of, before I end this life, were up there and were receiving their punishment in full.
Only an eternal God who can see the whole of mankind ' s existence from Adam to the end of time, could have put the sin that I will commit tomorrow, up on the cross with Jesus 2000 years ago. "As for you, you were dead in your transgressions and sins in which you used to live when you followed the ways of this world" (Ephesians 2: 1-2). But in verse 4 it says "But because of His great love for us, God who is rich in mercy, made us alive with Christ; even when we were dead in transgressions". And with that knowledge how is I that I cannot manage to be fully done with sin? Indeed, it is a foolish or even reckless person who will continue to take sin lightly, whilst at the same time being fully aware of the cost of forgiveness.
But the bible has convinced me and you of this great truth. The blood of Jesus Christ has cleansed us of all sin, it is not held against us; we are free of it.