Behold!, You need not to wait for another day, for there is the saying that: "procrastination is thief of time." Any promises that you have made for the Lord, do so to fulfill them, for today comes, you said tomorrow comes, you said next day.



Pixbay
For the book of Ecclesiastes chapter 5 verse 4, says that: "when thou vowest a vow unto God, defer not to pay it; for he hath no pleasure in fools: pay that which thou hast vowed."
We should therefore be careful when we vow or open our mouth to offer something for the Lord, since one cannot make promises whiles he or she cannot fulfill them. It is a curse for someone to vow and refuse to honour it in the presence of the Lord.
In this devotion, I would like to single out and acknowledge a very renowned personality in the book of JUDGES by named: "Jephthah." This man made a vow unto the Lord that, if He lead him to victory in the fight ahead of him, he will use whatsoever comes to the doors of his house to meet him as sacrifice for the Lord. That is, if he return in peace from the children of Ammons. Lo and behold, Lord delivered Jephthah from the children of Ammons. So, when Jephthah was coming, there was no any other person meeting him than his on and only daughter. But, Jephthah has already opened his mouth unto the Lord, and he cannot retract what he said, he has to fulfill it.
"And it came to pass, when he saw her, that he rent his clothes, and said, Alas, my daughter! thou hast brought me very low, and thou art one of them that trouble me: for I have opened my mouth unto the LORD, and I cannot go back."((Judges 11:35)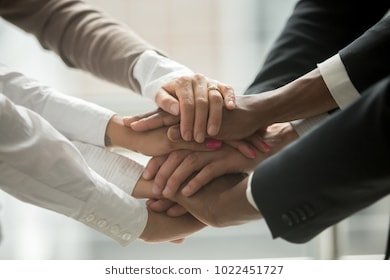 Many of us vows unto God, but we do not fulfill them. This morning, I want us to reflect on what Jephthah did. His only daughter was used as a sacrifice to God, which was very difficult decision made by Jephthah. To use human as a sacrifice. I do not know the kind of sacrifice; whether burning offering, or to serve God through her life, but all the same, for your only child to depart from you for ever is something painful.
Beloved, we have many examples to be made from the bible concerning vows that were made to the Lord. Samuel, through vow served God throughout his life. Abraham fulfilled his covenant between God, and through this, he became a friend to God. But, what matters is to honour your vow, when you do so.