Memory verse
In every thing give thanks, for this is the will of God in Christ Jesus concerning you *1 Thessalonians 5:18
INTRODUCTION
Thanksgiving is the expression of gratitude most especially to God. How you start a thing is most important to both God and yourself. If you start with thanks, you will surely end with praise; but if you start with complaints, murmuring and ingratitude, regrets will be the results. The antidote to regrets is active, violent and robust thanksgiving. We shall see how the master did it and how we can give this divine delicacy to him.
OUTLINES
* The master did it, we too must and at all times
* It's the Devine delicacy, give it to him
THE MASTER DID IT, WE TOO MUST AND AT ALL TIMES
In the bible, several situations where thanksgiving was given prominence gave birth to a glorious outcome. Why was it so? It's because thanksgiving deliver miracles to thank givers. The master did so in the book of MATT 15:32-38 he fed a crowd of thousands present that thronged Him for three days with the word of life, and fed them physically also. So, in the midst of lack and gross insufficiency, the master gave thanks at the end, everybody was filled and lots of extras remained. In JOHN 11:38-41 the master engaged in thanksgiving at the grave of Lazarus and his desired miracle of life was delivered. We too must do the same at all times. We must begin our day with robust thanksgiving when all efforts fail, in hopeless situations, in the midst of lack... we must engage in thanksgiving for God's favour over us and families, His miraculous interventions in our lives, for previous provisions and for the little we have. He deserves thanks and expects them too. Let is be thank full always as vessels capable of retaining the highly priced spiritual substance of thanksgiving. Thanksgiving and praise are inseparable twins.
IT IS DEVINE DELICACY, GIVE IT TO HIM
Thanksgiving is a highly priced spiritual substance and a passport into God's presence. It's also a form of meal to God. God is the owner f the earth and everything in it. He knows exactly where everything beast of the field is I.e God know the location of every element that is food on earth. We cannot truly hide what we have from the one who gave it to us. May God not hide his needs from us and reject us in Jesus Name. God is hungry, but not for the food we eat, but for the meal called thanks. Thanksgiving is a special type of meal that Jesu like. How you present it to him determines its grades: it could be ordinary, special or even delicacy. Imagine the joy you derives from eating you favourite food. Serve God thanks with an attitude, fervency, genuineness and originality that will make it a delicacy to Him and see that meal provoke Him to give you an unforgettable blessing.
CONCLUSION
Thanksgiving is an important ingredient that leads us to God's presence. May we not starve our God of the delicacy of thanks In Jesus Name. AMEN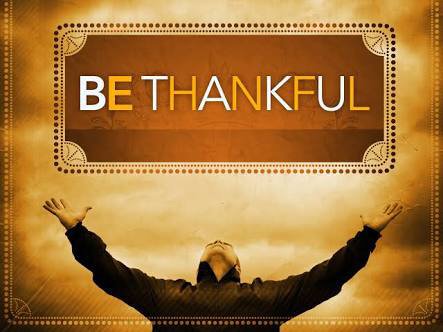 Posted using Partiko iOS