Hidden within the ancient Torah Codes, which were written 3,300 years ago, was a secret message for the people of today!
This message could not be found until the Computer age, when people could search for the hidden messages:
"Daniel 12:4 But you, Daniel, roll up and seal the words of the scroll until the time of the end. Many will go here and there to increase knowledge."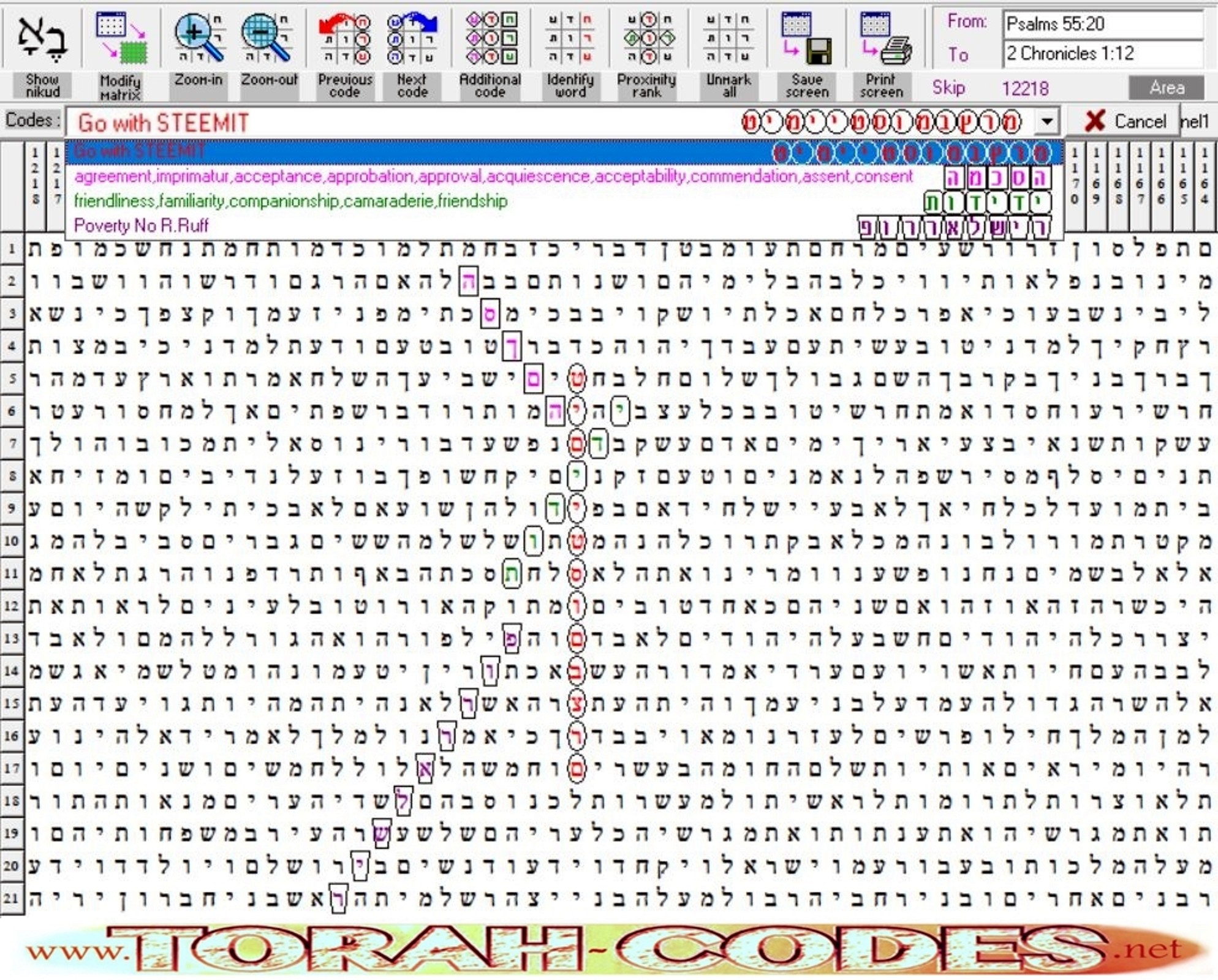 The message was hidden in the Bible using a common encryption technique ELS - Equidistant Letter Sequence. A number of Jewish sages have used this technique by hand over the past centuries to find short hidden messages.
"Pro 25:2 It is the glory of God to conceal a thing; but the glory of kings is to search out a matter."
Odds against randomness of 1 in 13 million, with secondary terms APPROVAL, COMPANIONSHIP, POVERTY NO R.RUFF.
Prior to Steemit, my family was struggling financially.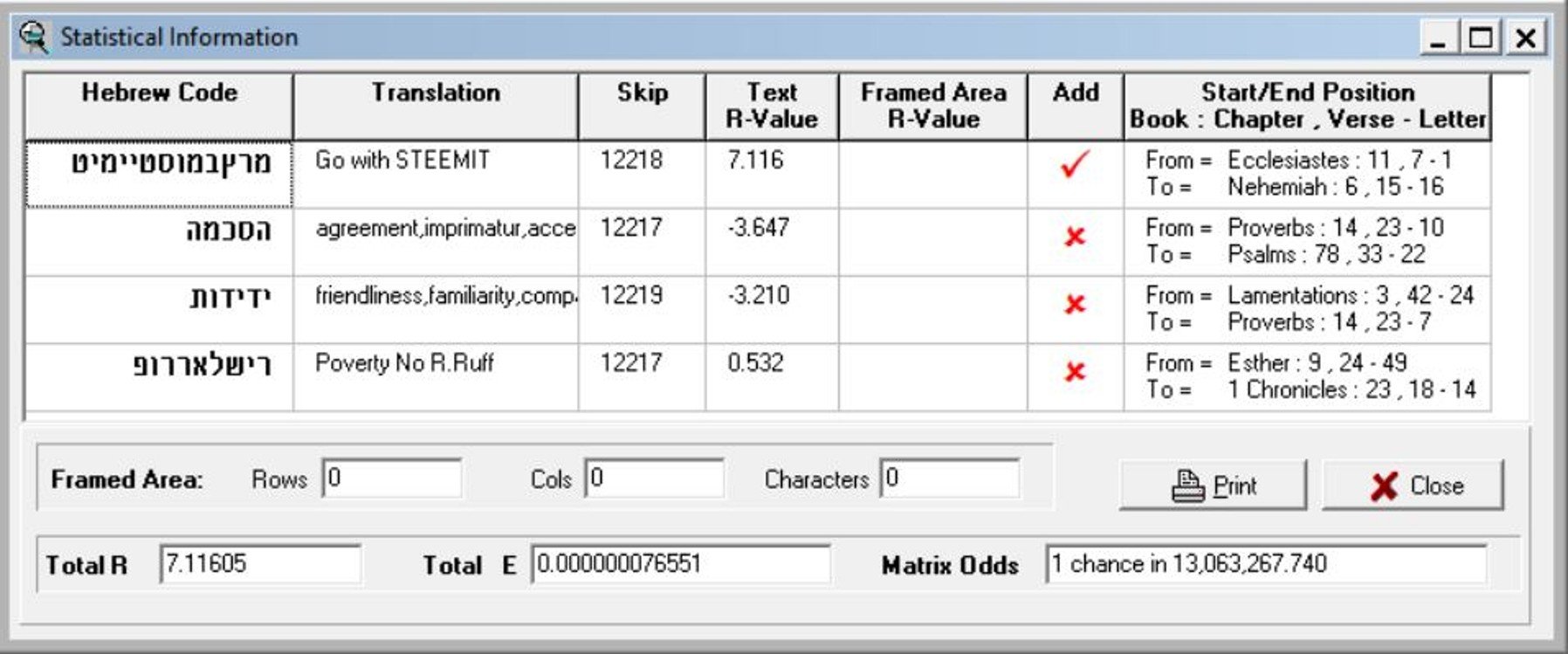 A Second Code was also discovered "The STEEMIT" with a secondary term even longer than the main term "ECONOMIC LIABILITY"! - an eleven letter sequence parallelling the main term! VOTE and REALIZATION also occurs.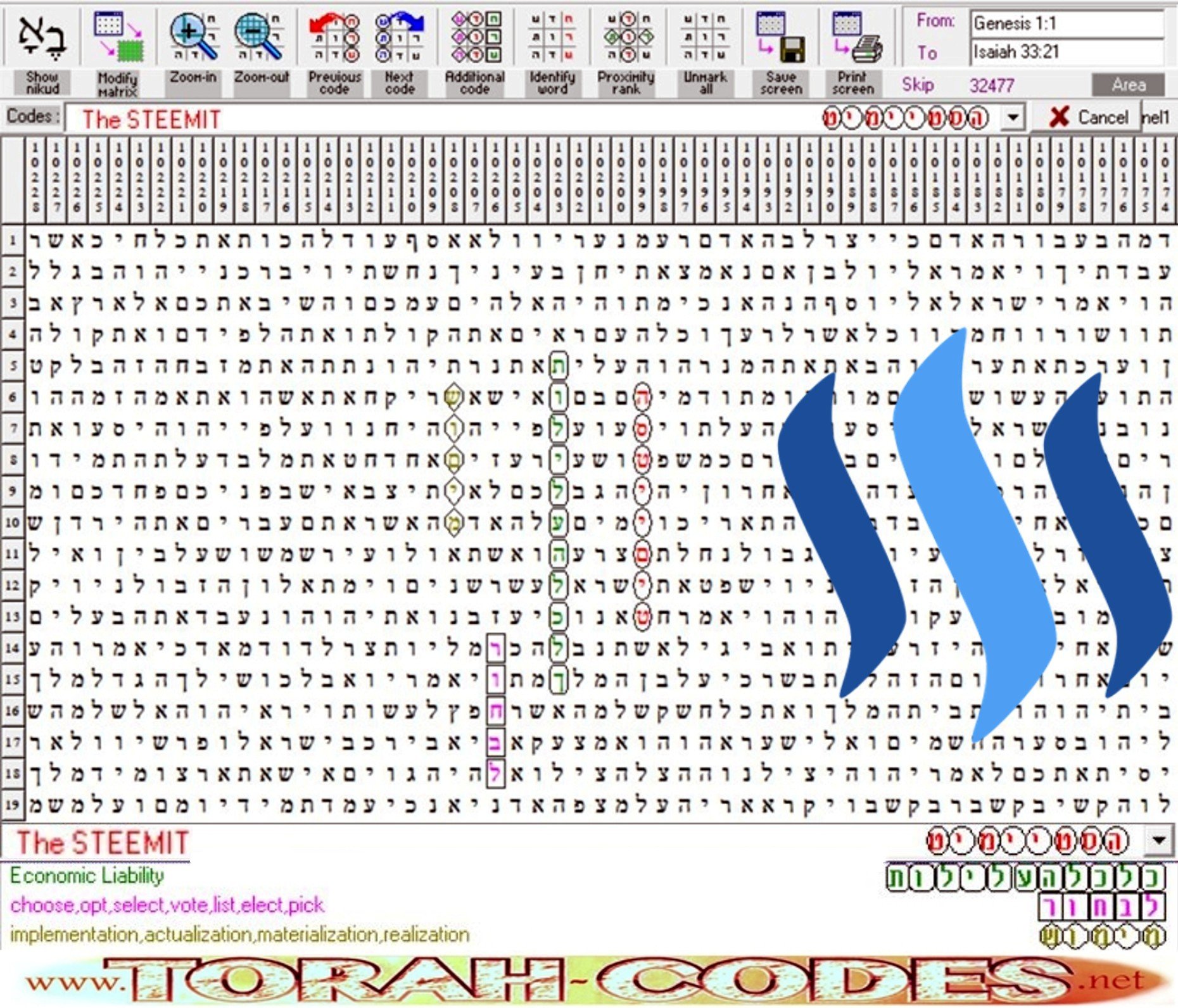 Economic Liability is defined as the future sacrifices of economic benefits that the entity is obliged to make to other entities as a result of past transactions or other past events, the settlement of which may result in the transfer or use of assets, provision of services or other yielding of economic benefits in the future.
This is a repost of my works discovered a year ago, a prophecy revealed.


Do you want your Name searched in the Torah Codes, send 50 Steem or 60 SBD to @prime-cleric with memo: Search Torah Codes – "full name"


More End Times Information:
https://godcoin.gold/
http://torah-codes.net/
http://www.ra-el.org/

steemdunk