WELCOME TO THE BLOG OF STEEMCHURCH VENEZUELA @sc-v
Since the establishment of the BREAD FROM HEAVEN canteens, we have been working under fixed two modalities (those that we do permanently in the churches) and the mobile, which is carried out with a social study of the hand of the community of those places of extreme need, with a large children's population.
On this occasion @sc-v together with the Ministry @arcadedios and the leaders Obcelis and Arcadio Luces, we began a tour in the city of Puerto La Cruz with our mobile dining room, moving to those vulnerable areas of low resources and difficult access.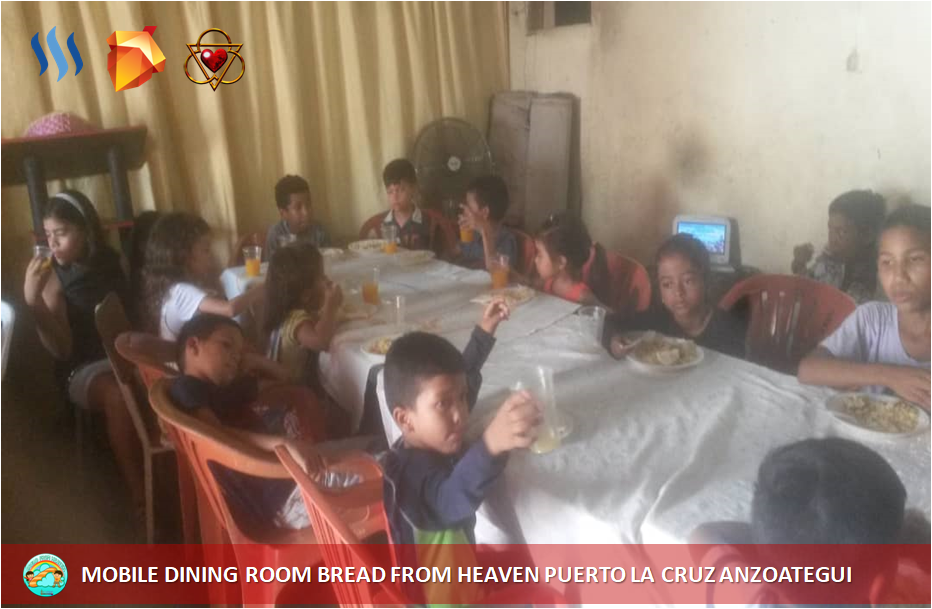 BREAD FROM HEAVEN is a social project with a non-profit foundation character, registered by the Apostle Darlenys Ugas, whose vision is to promote Christian education and values through food, returning the identity to the children of Venezuela, Steemchurch is a community that is advancing every day, like its projects, from these moments we will be in the streets of Venezuela, bringing hope in those hearts that have lost it.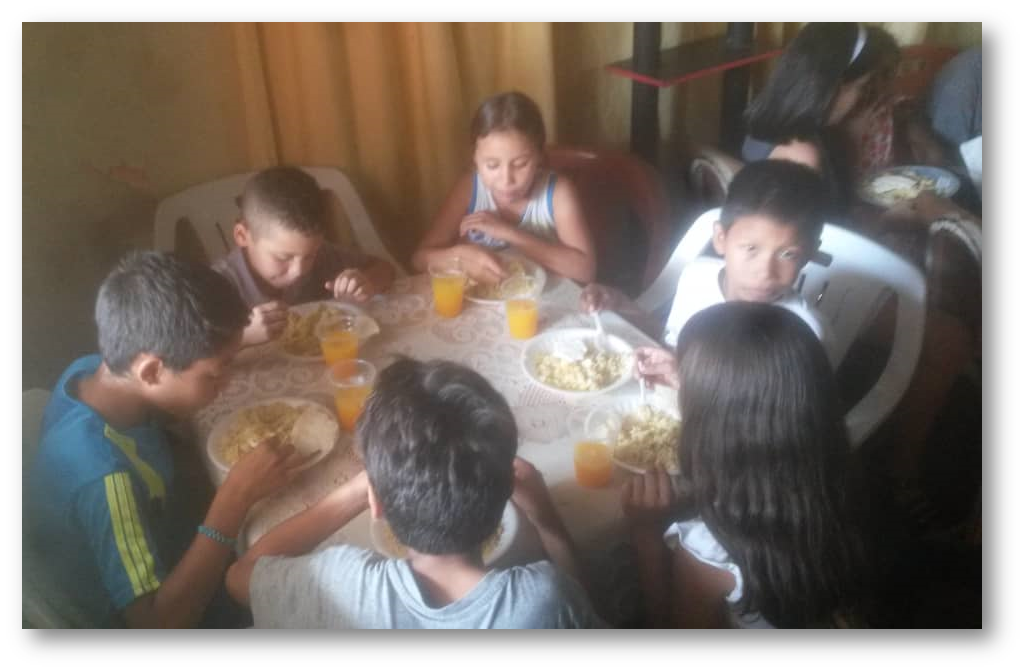 Working with the organized community of the rural sectors, we can keep a detailed data of the children who will be involved in the dining room.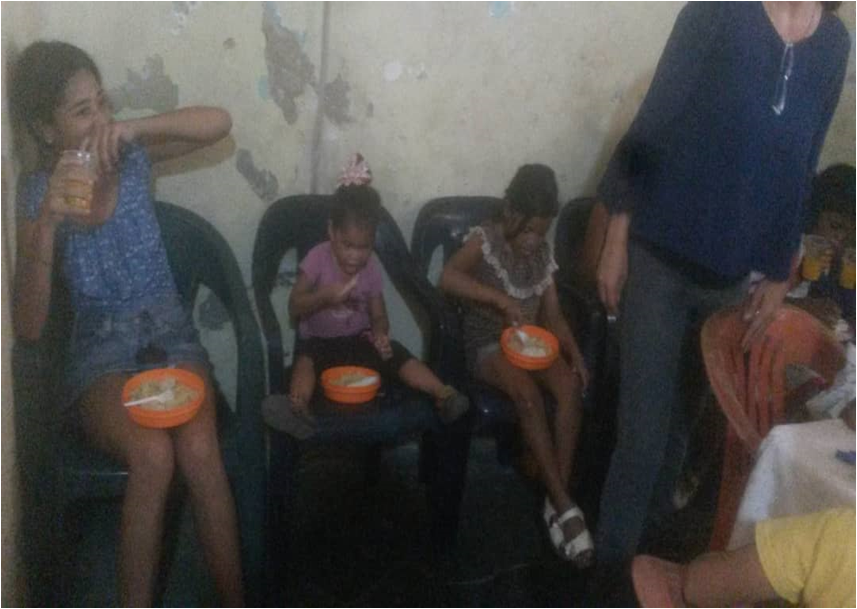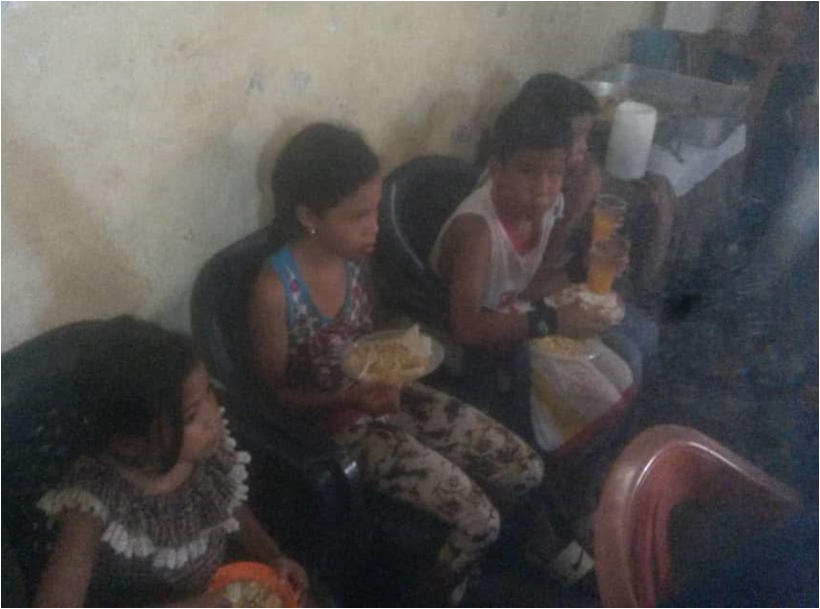 This will be the work of the next month of August on the eve of school vacations, we will take advantage of this period of time to perform different extracurricular activities for children.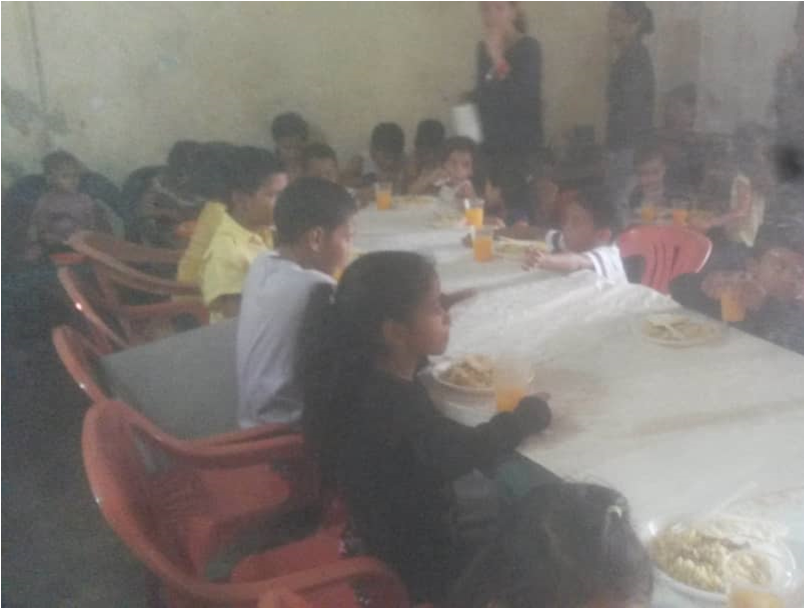 Obcelis Miranda who is the leader of the Ministry @archdedios will be responsible for administering and including children in our Steemchurch Telos expansion.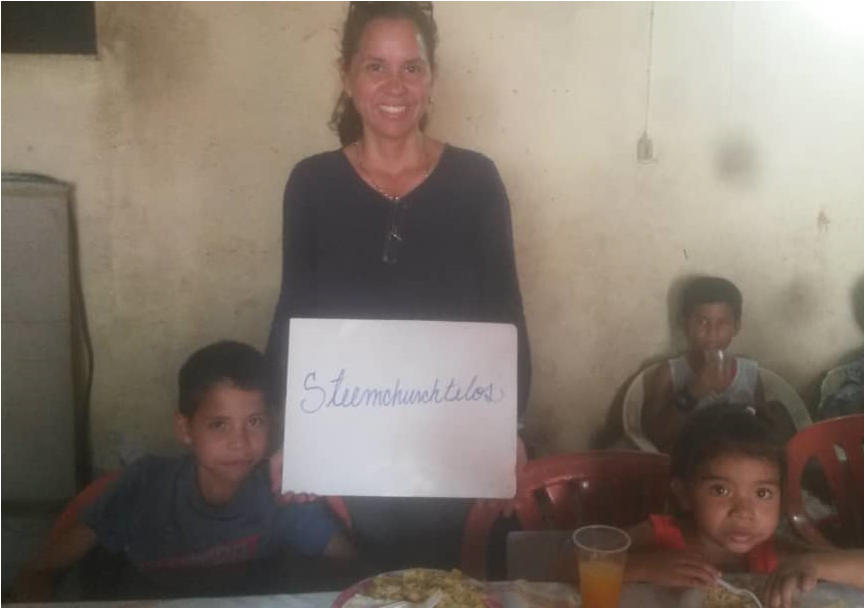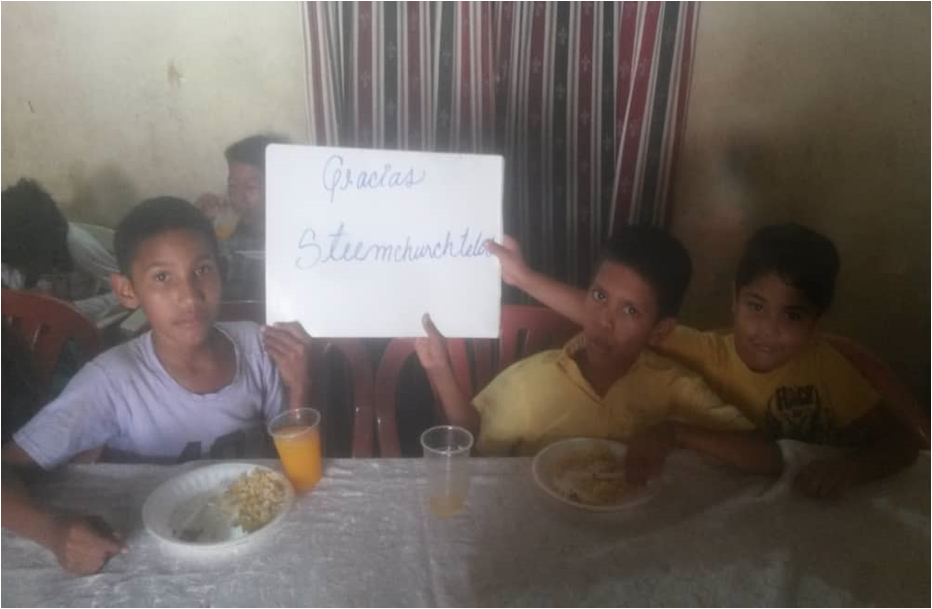 In recent months we have seen with concern that more and more children pay for food shortages in their homes with abuse, According to the investigations of the Venezuelan Observatory of Violence (OVV) violence increased within households for food, in 2017, since that hyperinflation and shortage prevents parents from filling the refrigerator and properly feeding all the children in the house.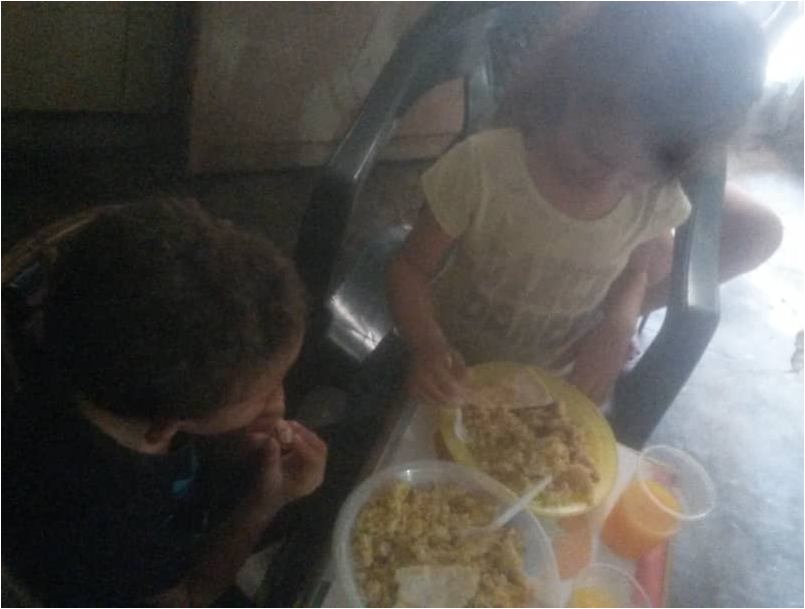 Fernando Pereira, coordinator of Cecodap - a non-governmental organization that watches over and defends the human rights of children and adolescents - explained that there are many factors that combine in the midst of the crisis so that the most primitive instincts of the human being lead them to commit unthinkable things at one time, as irreversible damage to children's lives.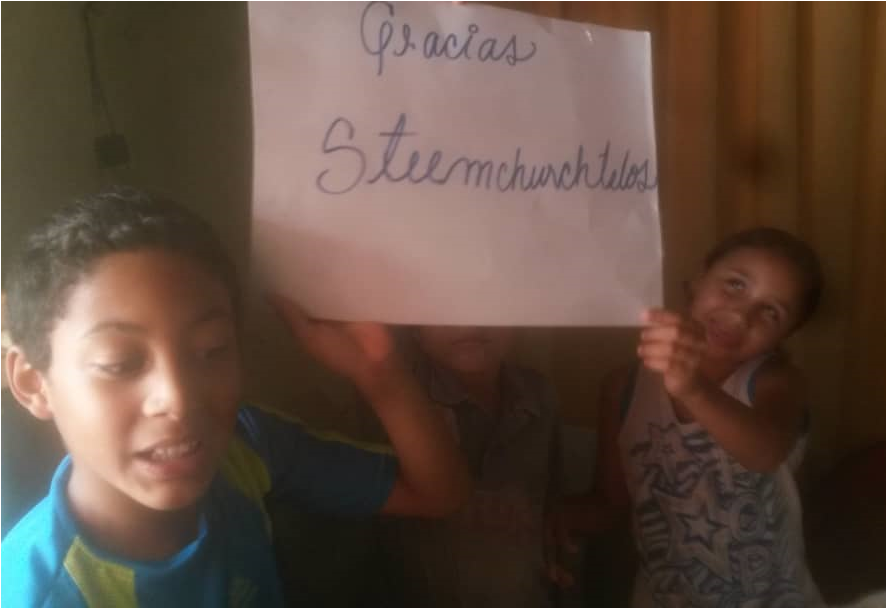 The situation of many children in our country is very sad and we want to move forward and contribute as much as we can to be a multiplier of this strategy of feeding and child education that families also contemplate.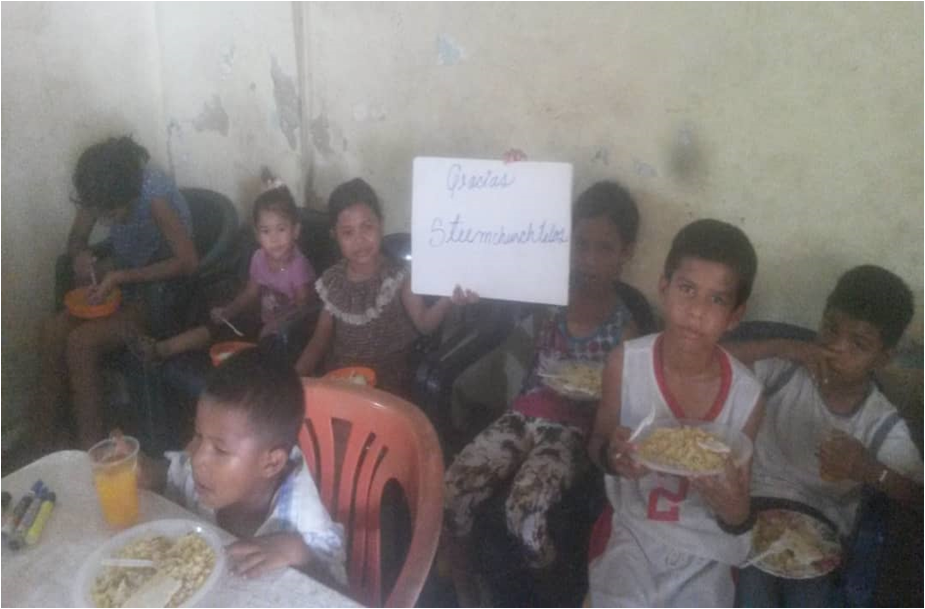 In the case of cruel treatment in children and adolescents, the protection councils of each municipality - where complaints are received - are involved, who refer the cases to the Prosecutor's Office. Depending on the severity, the child is separated from their parents, if they are the aggressors, they give it to a family member or to protective houses, such as [Bambi Home](http://hogarbambi.org/)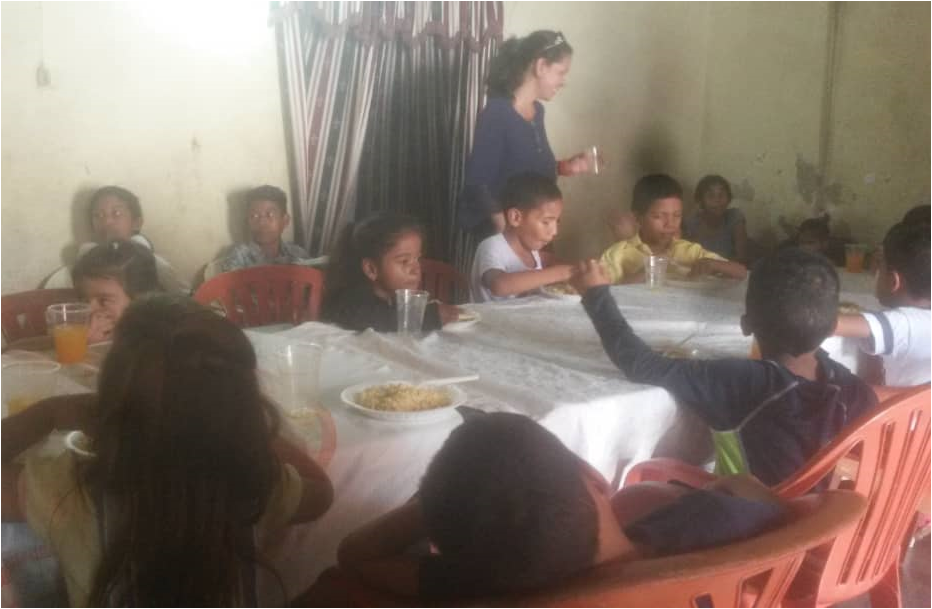 ---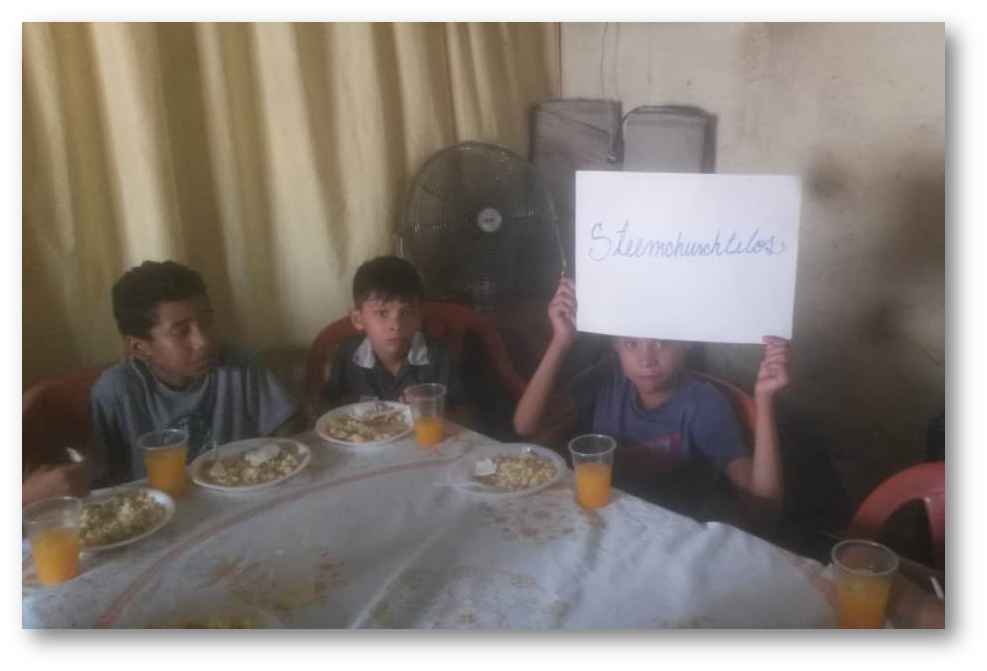 From @sc-v we are committed not only to bring a plate of food, but to foster family union, manage conflicts, strengthen parent-child relationships, sow solidarity and give hope for a better future for the children of Venezuela.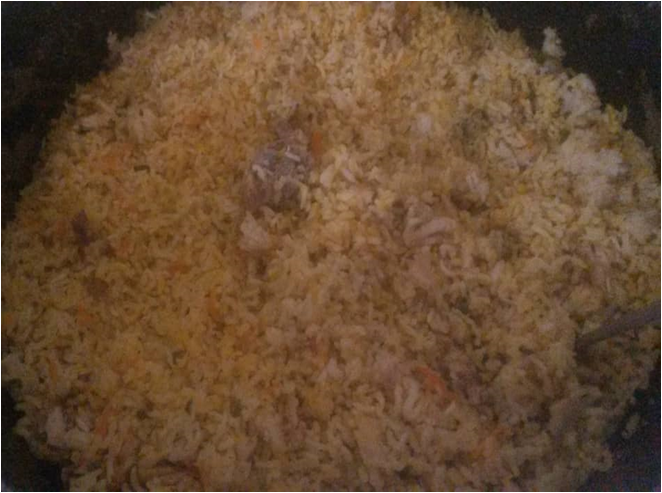 The crisis in our country has increased exponentially and we have witnessed how many other Venezuelans eat from garbage, ask for food or simply go hungry. But, we emphasize that in times of crisis, solidarity, volunteerism and brotherhood also arise. Therefore, we help these organizations that distribute food and require the contribution of each one of us. With sacrifice help another Venezuelan brother Let's help Help!
NO GOODNESS ACT FOR SMALL THAT IS A LOSS OF TIME.
WE WILL REACH CROWDS IN THE CRUSADE OF FREEDOM.
What to do now?
@Sc-v, will be in the communities and rural areas implementing social work and our educational campaigns, to which we will integrate Steemchurch Telos, this is a wonderful opportunity to grow, to bring hope to many people, children are the fundamental pillars to build that desired future.
SteemChurch Telos Expansion:
Your NEW SteemChurch Telos account
The SteemChurch Telos expansion is about establishing ourselves on a new platform capable of facilitating commerce, banking, trade and logistics' - opening up many more opportunities than social media and blogs.
[Telos](
http://www.telosfoundation.io/
) is one of the most advanced blockchains on the planet. Incredibly fast and highly scalable. Built from the same blockchain architecture as EOS, Telos can do everything EOS can do. At the moment, however, Telos is relatively unknown and resources are cheap. Which means that we are establishing here at an ideal time.
For the first access to your account we recommend that you download SQRL to your PC.
If you have any questions, please do not hesitate to consult through the email:
steemchurchvenezuela@gmail.com
Or in our situation room SC.Telos in Telgram:https://t.me/joinchat/JfcYQRZKH3Fu0M9kIzcjjw
To register at Steemchurch telos, fill out the following form:
https://goo.gl/forms/TOJ4cCDiMT4KlM0g2

We are about to begin our challenge in the "Goldencenser", initiated by @maxdevalue in our infrastructure Telos Steemchurch, you can read all the information in the following link:
https://steemit.com/goldencenserchallenge/@maxdevalue/goldencenser-s-challenge-3
Blessed are those who work for peace, because they will be called children of God. Matthew 5: 9 | NVI
Support this project on
https://fundition.io/#!/@sc-v/wx2n2agr9
We thank our collaborators
@sirknight,@sniffnscurry,@pennsif,@adollaraday,@fundition,@redpalestino, @wilx, @charitycurator, @theycallmedan,@curatorhulk, @impactn-projects,@partiko,@newhope, @hanshotfirst.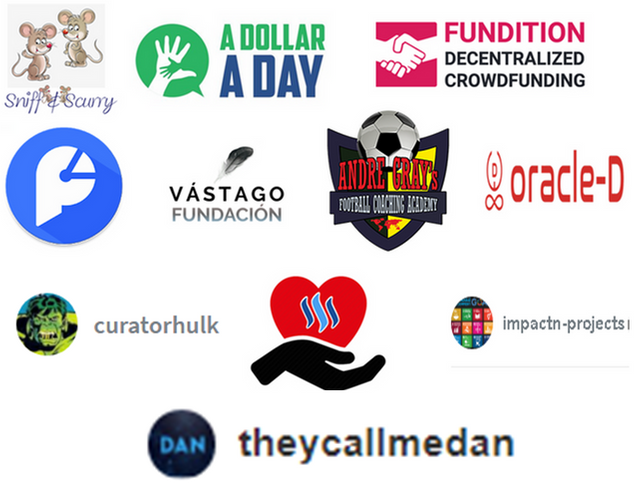 Our special thanks @steempress-io.for their collaboration to add value to this platform. If you want to use steempress, look for information here:steempress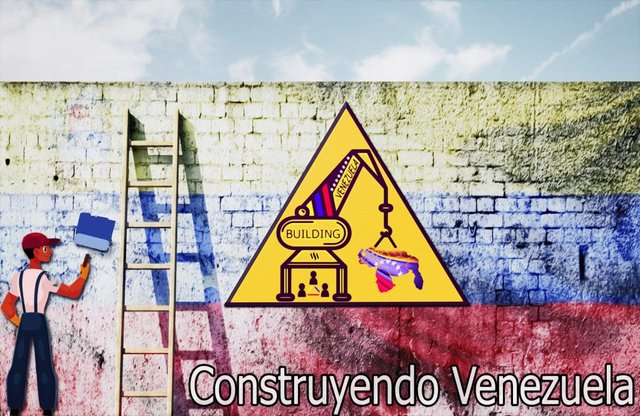 ---
Posted from my blog with SteemPress : http://sc-v.repollo.org/2019/07/29/blog28-bread-from-heaven-in-puerto-la-cruz-state-anzoategui-venezuela/
---