Hello Church, Glory and Honor to our Lord Jesus Christ.
We have been discussing great staff on premarital sex and young people.
So, today, I want to kick off from where I stopped from:
As a counsellor you should not forget other problem areas in addition to the sex problem. One factor in sex problems is the persons inability to accept himself as he is.
Many young people usually start as drug addicts have hang-ups about their physical make up; they are too short, too fat, too skinny, too ugly, or whatever. They have an identity crisis. This often affects their sense of manhood and sexuality. This dissatisfaction with self leads them to emulate others, or to seek acceptance with their bodies.
A person who sees himself in the "image of God" and as the "temple of the Holy Ghost" will not put a cheap price tag on himself and will not think twice about giving his or her body to any one, without regard for Gods will.
Young people are open to temptation, they play with the fire and have no one but themselves to blame for the outcome.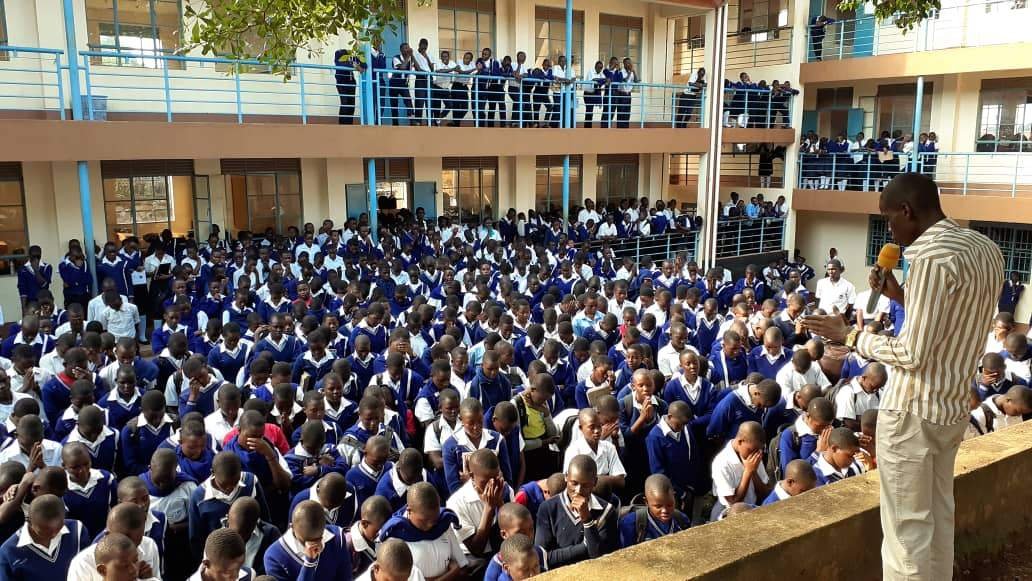 My fellow counsellor Jotham also praying and cancelling the bondage of addiction at a school yesterday
young people must be instructed to avoid petting and borderline promiscuity. Warnings of the dangers of "arousements" should be made firm and clear. Too many place the "see how far we can go" game and do everything but commit the final climactic sex act. Jesus said that those who practiced mental or "thought" adultery are guilty of the actual deed.

Those who spend too much time alone, who keep the wrong company, who expose themselves to risque movies, and who go to sensuous parties or gatherings, or who read novels, magazines, or literature that is sexually simulating-are moving out of the sexual safety zone into the passion pit.
Make a commitment. This is the key to Christian counsellors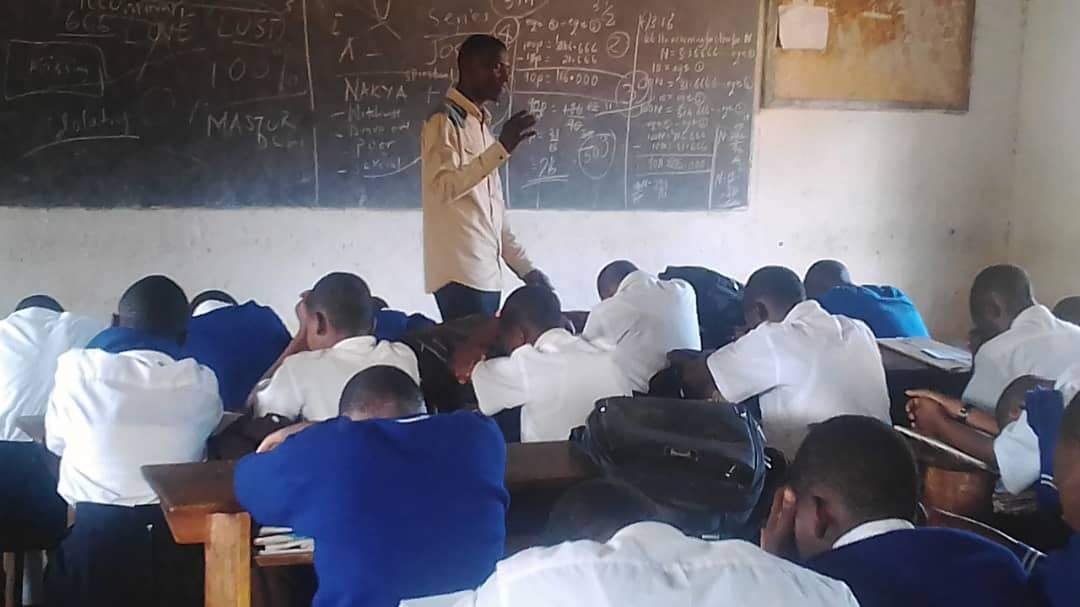 The above photo is when I was talking to senior one students about overcoming addiction
Posted using Partiko Android