Ladies and gentlemen of the SteemChurch,
'Peace be with you.'
---
Just a quick Partiko update for you, with a special request.
Our Telos expansion is going well - terrific actually. Our Workers Proposal has over 1.3 million YES votes and we are making new friends daily.
In fact, new friends Jim and Roger from the UK like us so much they gave us a mention in their YouTube video.
(I wonder if you know these gentlemen Mr @pennsif?)
Anyhow, here it is - their regular Telos carshare video.
We get a mention is around the 11th minute when they start talking about acorns. Yes that's right - Telos is giving away acorns.
Now this Knight's request - please watch the whole video and get your family and friends to watch it too. Give it a thumbs up and subscribe as well.
The more people we can eventually bring into Telos the more successful the SteemChurch will be. The more views and hours watched Jim and Roger get, the more visible Telos will become on YouTube.
Regarding the acorns... 'yes' they are fun. And 'yes' you will all be receiving daily acorns once we get your accounts set up.
If anyone is still concerned that we might be leaving Steem, don't be. As far as this Knight is aware there are no social media apps planned for Telos. But there are so many other things we can do with it.
The SteemChurch DApp developers are going to be very busy for the next couple of years, as we seize the amazing opportunities created by decentralised smart contracts of Telos.
I am... SirKnight.
http://www.steemchurch.net/telos.html#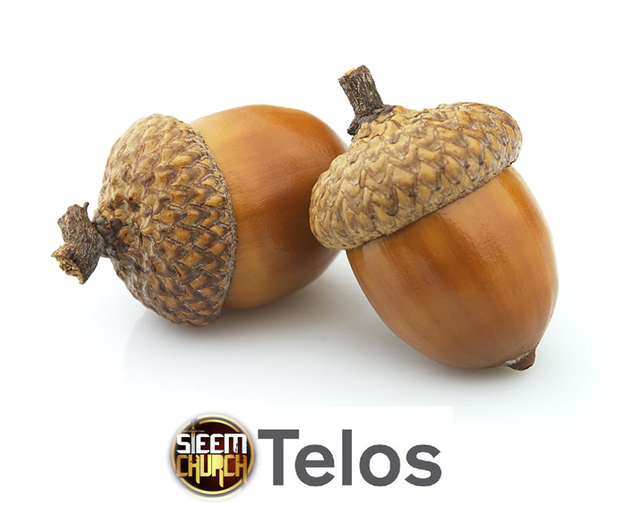 Posted using Partiko Android