Greetings men and women of Steem and Steemchurch! Your attention please!


We have started a recruiting campaign #steemchurch-telegram in order to be more communicated with each other and dance all the same sound. 😉
Precisely thanks to Telegram and the active participation of those members of the new club house, we have coordinated everything related to the 20K delegation contest started by @theycallmedan.
As #steemchurch is a Church with excellent leaders and members who promote it, it sought to strengthen with more Steem Power its arms to bless and help the masses.
Now @steemchurch and @steemitbloggers are the tough ones of this contest, wishing luck to our opponents, but at the same time fighting in favor of ours, of those who need the love and assistance of a helping hand that helps them.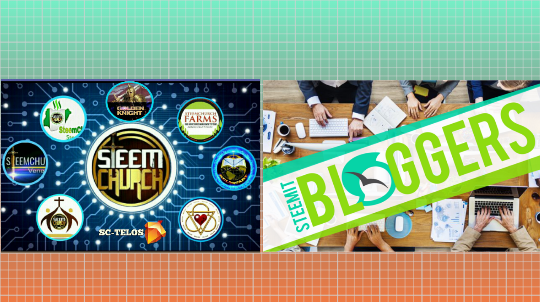 Your attention please!


Many people nominated steemchurch in the first round of voting. However, our new friend and ally @crypto.piotr, discovered that many of us did not know that we had to vote in the second round.
Among them we are:

@emiliocabrera
@maxdevalue
@korghawk
@windermarin
@zealx
@lorennys
@corpuscristi18
@celestial15
@kristal01
@josealex1
@syramma
@bertha1
@oppongk
@tnrb
@arlettekid
@corderodedios
@marlinf
@msmm1964
@albaa
@ammarn
@fiorella1
@marisolana
@glendys
@marciabon
@carolina17
@elyon
@nattybongo
@apostle-th
@r1s2g3
@matthewtonyit
@citimillz
@praise-eu
@opeyemioguns
@aliriojr

---
Thanks @crypto.piotr for this information!
---
Now if you look at this message, and have not voted or forgot to do it in the second round, please go to the next direct link and vote for STEEMCHURCH.


Link to dpoll:
https://dpoll.xyz/detail/@theycallmedan/which-steem-project-should-i-delegate-20k-steempower-to-for-1-year/
---
---
I @emiliocabrera already cast my vote😉, we look forward to your prompt contribution to SteemChurch.
Thanks for your attention!
Do not forget to join #steemchurch-telegram through the following links:


✝️ SteemChurch
Family, Freedom, Faith -
Christianity on the Blockchain.
https://t.me/steemchurch
SteemChurch Community
https://t.me/steemchurch_telegram