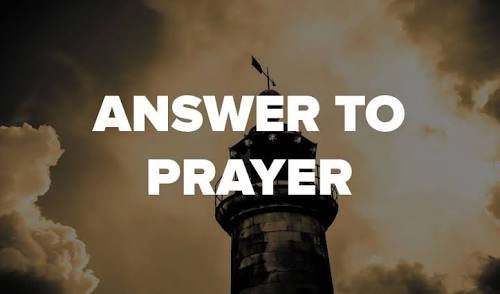 source
OurDailyDevotionSource
This is a daily scriptural devotional guide from my church Christ Apostolic Church and please kindly expect this from me almost daily because it is a food for the spirit. Thank you
CAC DAILY DEVOTIONAL GUIDE 📚
(THE LIVING WATER)
DATE: ​Thursday, 5th July, 2018​
​TOPIC: AN ANSWER TO PRAYER
📖 ​READ: 1 Samuel 17:32​
​MEMORISE: ​And it happened, before he had finished speaking, that behold, Rebekah, who was born to Bethel, son of Milcah, the wife of Nahor, Abraham's brother, came out with her pitcher on her shoulder (Genesis 24:15).​
​EXPOSITION​:
Our God answers prayers in divers ways. He chooses the way He answers the prayer of His children. He chose the widow of Zarephath to answer the prayer of His prophet, Elijah, during a severe famine. The Israelites, in today's text, were in great affliction from the Philistines. They gathered for war against the people of God. The Israelites needed a deliverer to lead them in battle, but their best were sore afraid. Unexpected, God raised David who assisted them to overcome the giant that terrified them for forty days.
As a Christian, you are expected to be the answer to someone's prayer. Boaz was the answer to the bereaved Ruth and Naomi ​(Ruth. 4:13),​ as Rebecca was the answer to Eleazar's prayer ​(Gen. 24:15ff).​ God might choose you as an answer to someone else's prayer. Be sensitive to God. Don't hinder other's prayers.
The blessing God deposited in your hand is definitely to meet the need of others. Your godly counsel and words of encouragement are the answer to someone's prayer, somewhere waiting for it.
The timely response to a call like the one Paul answered, is the answer a community, city or nation is waiting for. Get up now and be an answer to prayer God wants to answer through you.
Peter was the answer to the prayer of the people of Joppa. He spoke of Christ, and the people stopped objecting/opposing the Word of God.
​PRAYER POINTS:
​1.​ Lord, help me to be sensitive to You whenever you are leading me to help someone out of trouble/problem today.
​2.​ Father, connect me with the one you have prepared as the answer to my prayers today.
​3.​ Father, send Your help to the hopeless, fatherless and widows today in Jesus' name.
​EXTRA READING FOR TODAY:​ 2 Chronicles 29 - 31 & 1 Timothy 5
​Author: CAC WORLDWIDE
Good Morning Sir/Ma., have a productive day and do remain richly blessed in the Lord Jesus Christ!​
#GodBlessNigeria 🇳🇬
Shalom 🤠
Credit: image source
I appreciate all my sources of inspiration and help on steemit. Thank you all
Thanks for reading my blog @unicorn3221 and do check back for more inspiring updates.