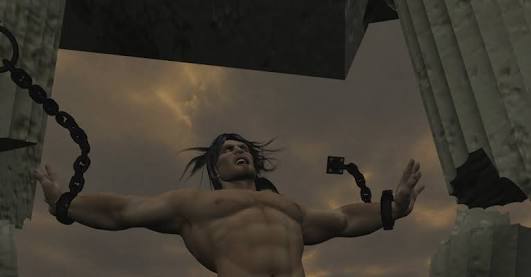 source
OurDailyDevotionSource
This is a daily scriptural devotional guide from my church Christ Apostolic Church and please kindly expect this from me almost daily because it is a food for the spirit. Thank you
CAC DAILY DEVOTIONAL GUIDE 📚
(THE LIVING WATER)
DATE: Friday, 27th April, 2018
TOPIC: UNCONTROLLED WEAKNESS (I)
📖 READ: Judges 14:1-6
And Samson went down to Timnath, and saw a woman in Timnath of the daughters of the Philistines.
And he came up, and told his father and his mother, and said, I have seen a woman in Timnath of the daughters of the Philistines: now therefore get her for me to wife.
Then his father and his mother said unto him, Is there never a woman among the daughters of thy brethren, or among all my people, that thou goest to take a wife of the uncircumcised Philistines? And Samson said unto his father, Get her for me; for she pleaseth me well.
But his father and his mother knew not that it was of the LORD, that he sought an occasion against the Philistines: for at that time the Philistines had dominion over Israel.
Then went Samson down, and his father and his mother, to Timnath, and came to the vineyards of Timnath: and, behold, a young lion roared against him.
And the Spirit of the LORD came mightily upon him, and he rent him as he would have rent a kid, and he had nothing in his hand: but he told not his father or his mother what he had done.
MEMORISE: So he went up and told his father and mother, saying, "I have seen a woman in Timnah of the daughters of the Philistines; now therefore, get her for me as a wife." (Judges 14:2)
EXPOSITION:
The book of Judges tells of Samson, a man so strong that he could kill a lion with his bare hands (Judg. 14:5-6). He possessed physical strengths unequalled to any human being. But this could not compensate for his inner weakness.
All of us have areas of weakness. God wants these character flaws to teach us how totally dependent we are upon Him. When we handle our weakness properly, they drive us into a deeper, more intimate relationship with the Lord. But uncontrolled weakness wreaks havoc in a person's life.
Samson's Achilles' heel was uncontrolled lust. Although he was raised in a godly home and had a clear calling in life, he gave in to his desires and deliberately violated the truth he knew so well. Despite Nazirite laws forbidding involvement with foreigners, Samson pursued a Philistine woman (Judg. 14:2). Later, he met the enticing Delilah, and even though her motives were blatantly treacherous, he gave himself over–heart, mind, and spirit–to sexual indulgence. He was in such bondage to the sin that he ultimately allowed it to dictate his actions, even at the cost of his life.
Before he died, Samson lost everything: his strength, sight, and honour. The man who once led his country mightily became a slave to his enemies (Judges 16:18-25).
What are your weaknesses today as you meditate on this subject? Personality flaws can be a powerful motivation for good or bad, depending on your response. A proclivity for sin can ruin your life–as it was done to Samson or drive you to utter dependence on God. The outcome is up to you. Work on your weak areas now before it becomes a monster that will eventually destroy you.
PRAYER POINTS:
Pray for the grace to work on your weak areas, before it is too late.

All personality flaws that can destroy God's purpose in my life, home, and carriers, die, in Jesus' name.

Lord, help brethren who are struggling with one area of weakness or the other, to overcome such weakness.
EXTRA READING FOR TODAY: 1 Samuel 10 - 12 & Romans 1
Author: CAC WORLDWIDE
Good morning Sir/Ma., have a splendid weekend and do remain richly blessed in the Lord Jesus Christ our Redeemer!
#GodBlessNigeria
Shalom.
Credit: image source
I appreciate all my sources of inspiration and help on steemit. Thank you all
Thanks for reading my blog @unicorn3221 and do check back for more inspiring updates.