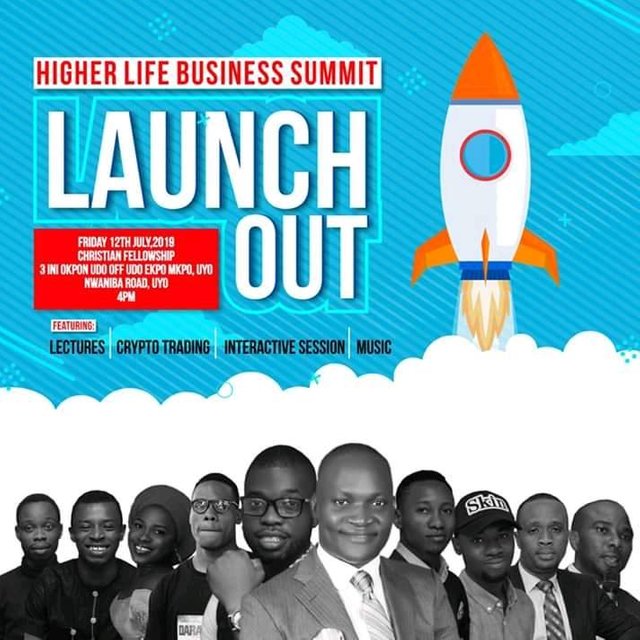 Days ago, I made a first prompt of the Launchout Business Summit I will be Resourcing for come July 12, 2019. It's seven days to the #Launchout Summit and I was giving into some reflections. Many people are yearning to launch out into purpose and stardom, yet, are not ready to pay the needed price. Many are willing to glean through the success paths of business breakthrough, but not ready to give in the needed time and sacrifice in learning and service.
Luke 5: 1 - 7 (KJV)
And it came to pass, that, as the people pressed upon him to hear the word of God, he stood by the lake of Gennesaret, and saw two ships standing by the lake: but the fishermen were gone out of them, and were washing their nets. And he entered into one of the ships, which was Simon's, and prayed him that he would thrust out a little from the land. And he sat down, and taught the people out of the ship.
Now when he had left speaking, he said unto Simon, Launch out into the deep, and let down your nets for a draught. And Simon answering said unto him, Master, we have toiled all the night, and have taken nothing: nevertheless at thy word I will let down the net.
And when they had this done, they inclosed a great multitude of fishes: and their net brake. And they beckoned unto their partners, which were in the other ship, that they should come and help them. And they came, and filled both the ships, so that they began to sink.
The above Biblical story pictures a man Peter, who was designed to be relevant as a rock in the carriage of the Gospel of Jesus Christ to many. God had a plan to usher Peter into ministry, yet, peter had to subject himself to the teaching of giving-out his possession and self to be occupied by the treasures of the Master. Peter had to learn submission and obedience to be qualified for a worldwide mission of becoming an Apostle of Christ.
Their toil over the night and experience in fishing were enough reasons for Peter to have been hostile towards the Lord Jesus Christ, yet, he succumbed to giving out his boat as a pulpit. After using the boat, Peter didn't mind that Jesus still requested that he go for another catch, even after washing the net. Though, Peter learnt to obey the master's call and he laid down his net for a catch. What happened next was a net-breaking catch that humbled his heart. There was no further quest that he was qualified to be a follower of Christ and become a fisher of men.
A preacher once said, that before we receive an empowerment in the hand, we must receive an empowerment in the head. Head empowerment must precede a launch-out into purpose. Men who will to be decorated for business success must be ready give in themselves in the school of learning and there, learning obedience, dedication and service.
To launch-out into purpose is not an automatic thing, one must be ready to submit to learning to acquire the needed knowledge and character to avoid a future wreck in ministry.
I pray for you readers today, that you will be willing to learn character and knowledge that will keep you sustained in business and ministry.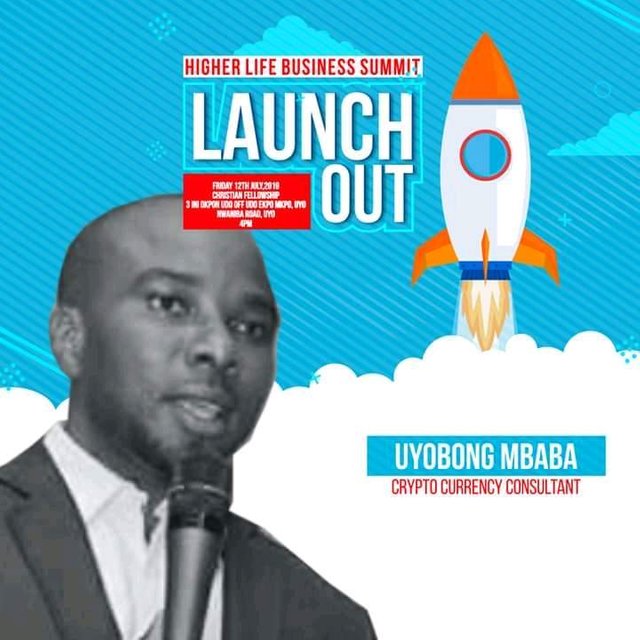 Remember to be a part of #Launchout Business Conference where I will be speaking on 'BLOCKCHAIN AND CRYPTOCURRENCY'. Social media handles for updates will be communicated soon.
I hope to make honourable mentions of the following Steem projects: @Steemchurch @Ulogs @Actifit @Oracle-d @Steemhunt @partiko @Air-clinic @Utopian-io @Newhope @Writeandearn @Dsound @Dtube and #palnet
---
Remember, a Thousand Intentions is never as Good as One Action, The Lord has made a call, Respond in Obedience with A Step out of the Boat and Do Something Now!
---
---
FILL THIS FORM and use uyobong.jc as referrer in the questioned screenshot below

I see Steemchurch Telos Village. beyond a "conventional village setting." As captured above by @Sirknight in the working proposal, Telos Village is a community for the prosperity of the community.
---
Contact Steemchurch:
I am UYOBONG MBABA, your brother, teacher and analyst


Long Live @Steemchurch International Ministries
Long Live Steemchurch Nigeria - @Sc-n
Long Live Nigeria