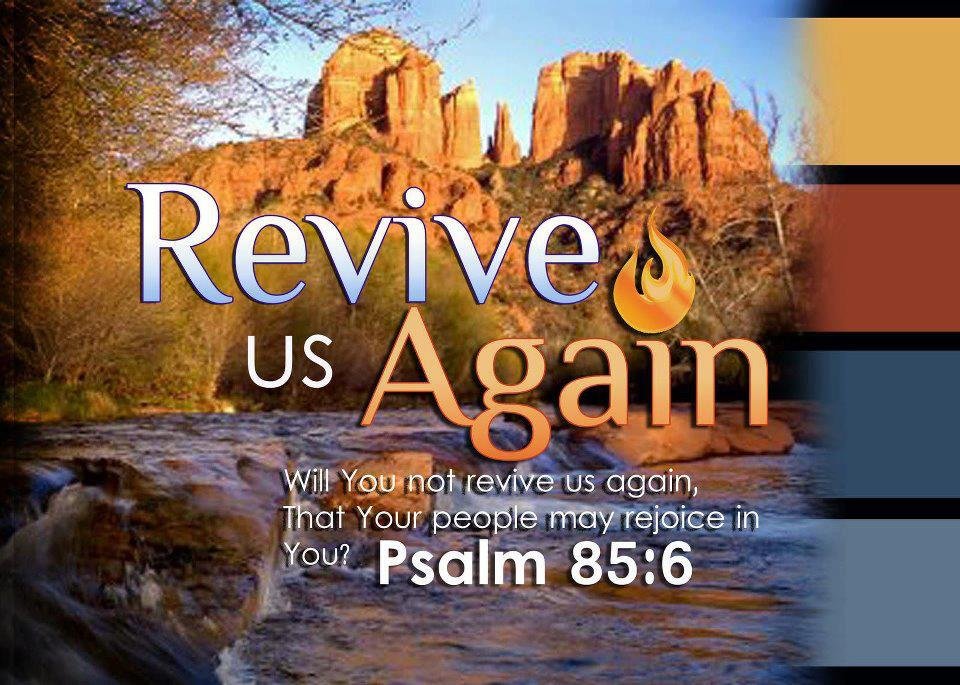 https://postimg.cc/image/ua5pxx9k1/
Revival as it is described means a return of spiritual health after a period of decline into sin and broken fellowship with God .Revival is for the people of God when they need to be forgiven and restored to life,spiritual health and vitality and to achieve this,you must first discover the need for revival,make yourself available as an agent of revival and fulfill the prerequisites for revival.
The prevalent evils of the day are a glaring indication that we urgently need revival.The system of the world is literally and completely averse to godliness. we live in a time when sinners are plunging deeper into sin ,children are becoming headstrong and rebellious,conflicts and wars between communities and countries permeate the air,oppression,kidnapping,cultism and terrorism are becoming the order of the day. Now there is defection from sound doctrine and peddling of falsehood, backsliding, worldliness ,same sex marriage, hypocrisy, pleasure seeking and the love of money has led many into committing all sorts of atrocities. Not too long ago there was a man caught early in the morning @ oshodi,he went to dispose the remaining parts of his wife (she has children for him already). He had already cut out some parts now tell me because of money ritual he killed his wife,that is what this world is turning into.
We should be concerned of this increasing rate of ritual and religious killing, kidnapping ,bombing, greed, violence,disobedience to parents ,insecurity and all forms of corruption that prevails in this world today.It is not new that the world accepts and celebrates gay marriages and transgenderism,it is an overwhelming lifestyle,behaviour and practices that were once seen as inappropriate but now they are seen as a norm in the society.
Painfully some modern day churches has blended with the world system. The consequence of the church's compromise with the world is that it has power without realizing it.Passion for lost souls has been replaced with fashion parade and pursuit of pleasure.There is definitely a cause for revival when sinners are no longer moved by the gospel, when evil pervades the society despite the proliferation of churches,when preachers and leaders twist the truth to enhance the numerical growth of their local churches. There is certainly a need for revival that sweep through the church and the world and God is looking for revivalists.In theIsaiah 6:8 Also I heard the voice of the Lord, saying:"Whom shall I send,And who will go for Us?"..........Are you available?Will you go for the Lord?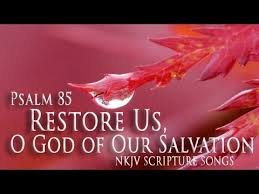 https://postimg.cc/image/4elzf0i3l/
In all ages,God always uses men ,not machines or money as the agent of revival.so revival requires individuals or groups who are consecrated to its course and are consumed with its passion as John Hyde. It requires genuine Christians and churches who are wholly given to God in righteous and holy living,men and women who stand in the gap between God and sinners Ezekiel 22:30 And I sought for a man among them, that should make up the hedge, and stand in the gap before me for the land, that I should not destroy it......
The city of Nineveh was reportedly wicked and marked for divine judgement (Jonah 1 vs 2 Arise, go to Nineveh, that great city, and cry against it; for their wickedness is come up before me).God caused a historic revival through Jonah's simple message of warning,consequently the Ninevites repented in sackcloth and ashes and for the first time even the animals fasted with the humans and God averted the wrath upon the city.Through the power of the Holy Spirit ,the early church evangelised the world and won a multitude of sinners for Christ,with the Holy spirit inspired preaching by Peter on the day of pentecost,three thousand souls were converted in a city where the chief priest and elders thought that the memory of Jesus has been buried.God can still send revival to us provided you make yourself available for his use.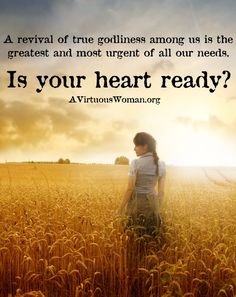 https://postimg.cc/image/l3nfam1qp/
What are the prerequisites of revival?
2 Chronicles 7 vs 14
If my people, which are called by my name, shall humble themselves, and pray, and seek my face, and turn from their wicked ways; then will I hear from heaven, and will forgive their sin, and will heal their land.
There are two main prerequisites for revival
Purposeful Repentance;Sin hinders revival,therefore before revival can break forth in a place there must be repentance of sin and restoration from backsliding,those who want to be used of God as an agent of revival must be genuinely converted .

Prevailing Prayer; from the bible to this time,prayer has often precede lasting revival,the Ninevites prayed and fasted before God turned his wrath from the city.When true revival breaks forth anywhere ,the heart of men once again pant for God . It creates a renewed genuine hunger for Christ and people are willing to serve him. There is a rain of righteousness ,restoration of peace and prosperity in the church and society.Therefore there is an urgency ,you must awake and make revival your heart cry until the church and the world are once again engulfed with it.May God help us .Amen.
Thank you for stopping by.