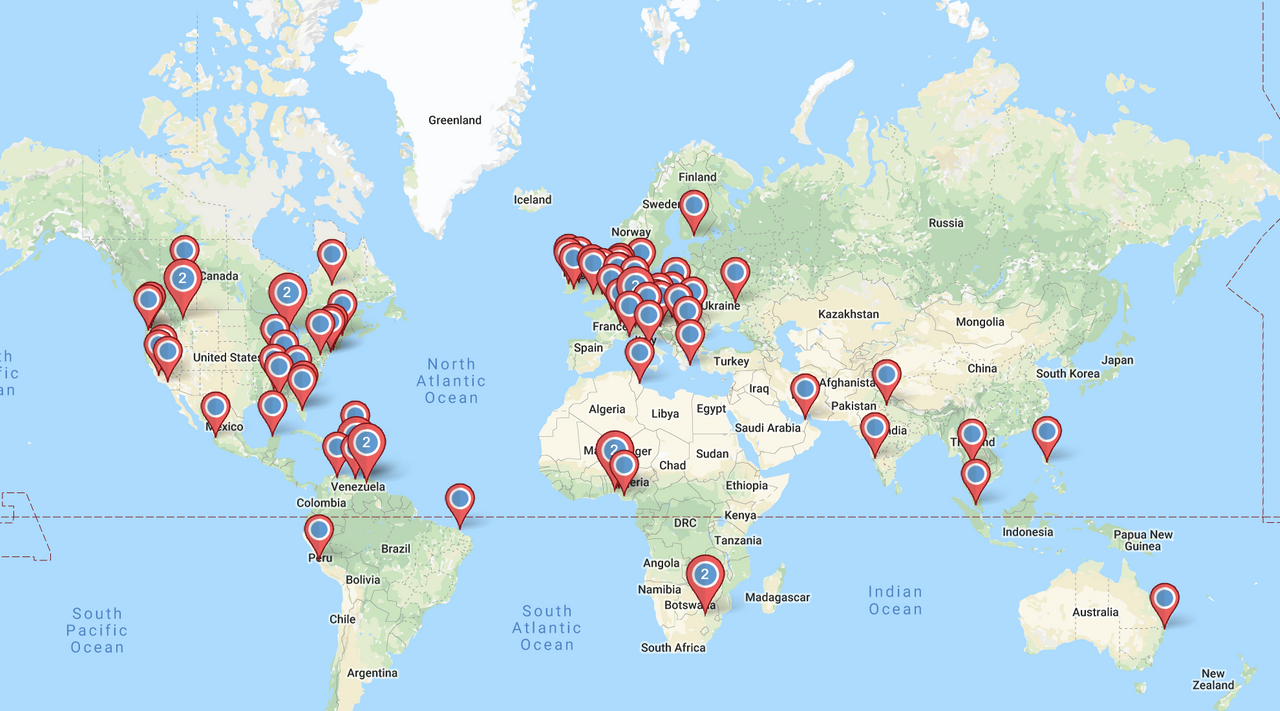 The great thing about the Steem blockchain is that we are a global community which is perfect for Satoshi's Treasure. From the beginning we knew we would have to have people all over the world to obtain our clues because over a third of them will be in physical locations. We were lucky enough to have a clan member in Monaco to travel to Nice for the Hunted Key so we need as many people as possible to join our hunt.
A link to our map can be found here. If you are not on it then leave a comment.
The Clan Key Update
We are gathering speed here with some prominent Steemians getting involved. Thanks to @snook, @steevc, @sgt-dan, @revisesociology, @AftanskiEmil, @traciyork, @doctorcrypto @bchenot1, @mytechtrail, @blueeyes8960, @jadams2kx for all making a block today. Loving @bchenot1 video.
https://twitter.com/bchenot1/status/1137434289358876674
The bad news is that the toschicipher clan are after going into a retirement home and the genius's persuaded around 15 grannies to do their gesture and tweet it out which means they are 4 ahead going into Sunday.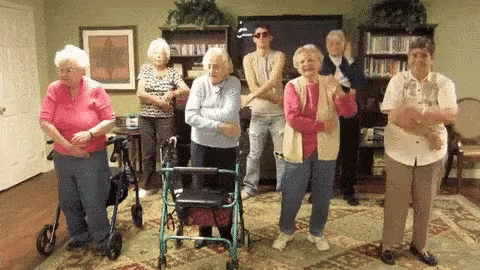 The good news is that we have not resorted to the grannies just yet. We are still recruiting loyal Steemians to do a block. We have until the 15th June. This key is one of a kind and only one clan will receive this which means it puts us in the driving seat for the rest of the journey. This is 1 million in bitcoin we are talking about!! Not to be sniffed at.
SBI & Satoshi Treasure Tokens For Anyone Who Does A Block
We will give anyone that does a block 1 SBI for completing a block. We will also be giving out some Satoshi Treasure tokens.
How to Enter
This document will tell you all you need to know in how to do a block. The link to it is here
You can also join our Discord server. Because of the sheer number of Steemians that would like to join , you will have to wait a short while to be verified. But the server is only for Steemians. We have to be serious about our security. A couple of clans did not know we even exist. They do now.
One of their clan members called Steemians
Silver Spoon little Rich Kid Jerks
Not very nice now is it??
They are only realizing now that most of their Discord Server is other clans spying on them with less than half the blocks we have. I think they have given up actually.
This is the reason we only accept Steemians that have history on the platform. We are not an open clan. We are closed because we have the power of the Steem blockchain behind us.
We need more people however. In order to win this. And we can win this. There are two unsolved keys. The Earth Key and The Audubon Keys.
Progress on the Earth Key so Far is here
Progress on the Audubon Key so far is here
These keys have not been solved by anyone yet! It would be really great to get your input no matter how crazy are stupid you may think it is. We need fresh keys on these ones. They are very close to the end but we just cannot get there.
From all of us here at Steem Clan. We hope to see you soon