I recently signed up for Binance and it is my favorite exchange at this moment. It is one of the biggest crypto exchanges in the world and operates several exchanges such as Binance US, Binance Singapore, Binance Jersey, etc. based on the regulations defined by the government and other security reasons.
Why Binance
It charges fees lower than many other exchanges. It is flat at 0.1%. We can use the Binance Coin (BNB), a native Binance token to get even lower fees on the network. It provides up to 25% discount if pay with BNB.Binance has also its own secure asset funds for users. It helps users to compensate for the user funds if stolen. It is funded by 10% of all trading fees on the platform.
The user interface is very simple. It supports trading in more than 200 coins and there is no deposit fee. It also provides savings account, debit card, and staking account.
Binance funded its initial operations through an ICO and issued Binance Coin. I feel BNB has actually a use case which makes it more reliable, trustable and makes Binance stand out strong/stable compare to most of the exchanges. As BNB can be used on this exchange to get the discounted fees, it makes this Coin popular itself. Also, Binance does the buyback of BNB from time to time based on their profits. By looking at, the way market cap has been increased of BNB in last 3 years from 10 M to 4.4 B, it clearly shows that traders and investors has a strong belief in BNB.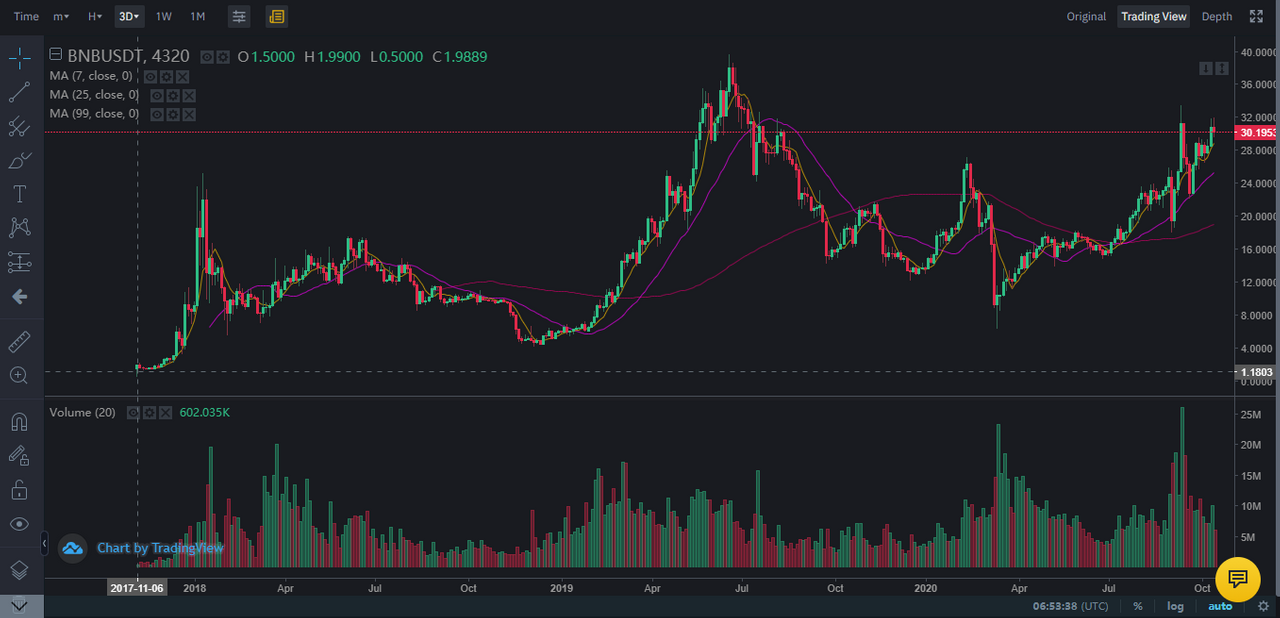 BNBUSDT Chart | Source: www.binance.com
Quick highlights of BNB (Binance Coin)
Current market cap: appx. 4.4 B
Market Cap Rank: #6
Volume: 19.63%
BNB can also be spent for payments in various ways, such as paying for travels, credit card fees, gifts and more.
Please see the full list here for BNB supported payments.
https://www.binance.com/en/bnb#useBnbSection
Keys Features of Binance
Buy Crypto
Supports payment with Visa and Master card.
P2P Trading
Trading views
Basic view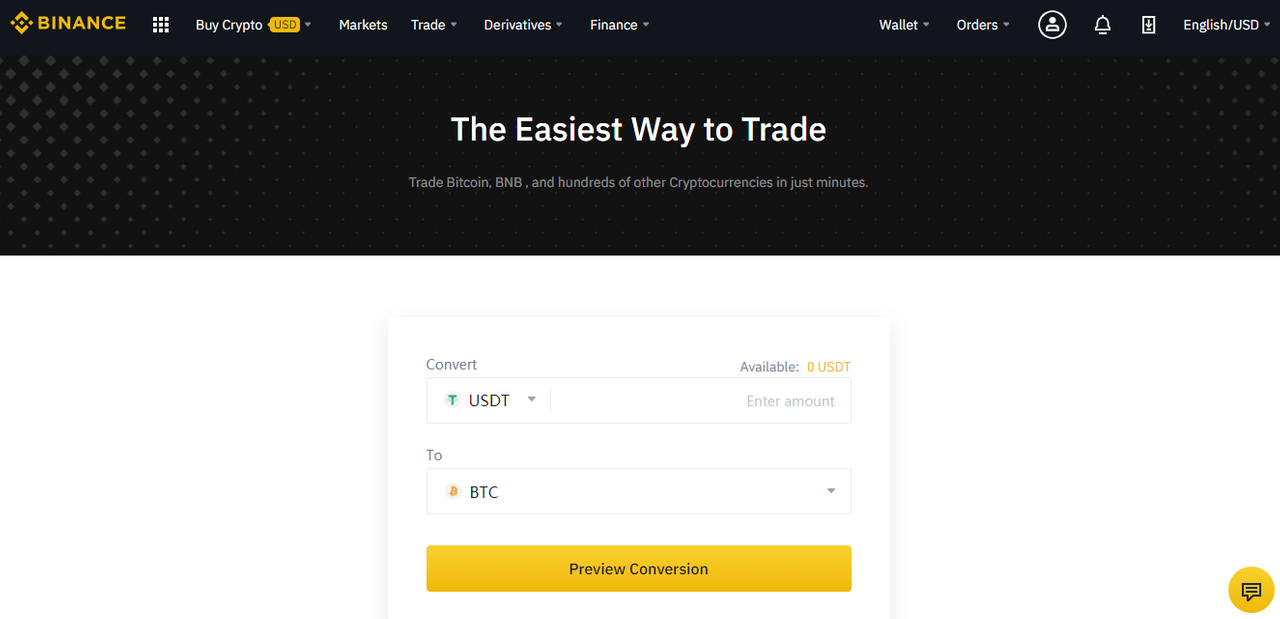 Classic view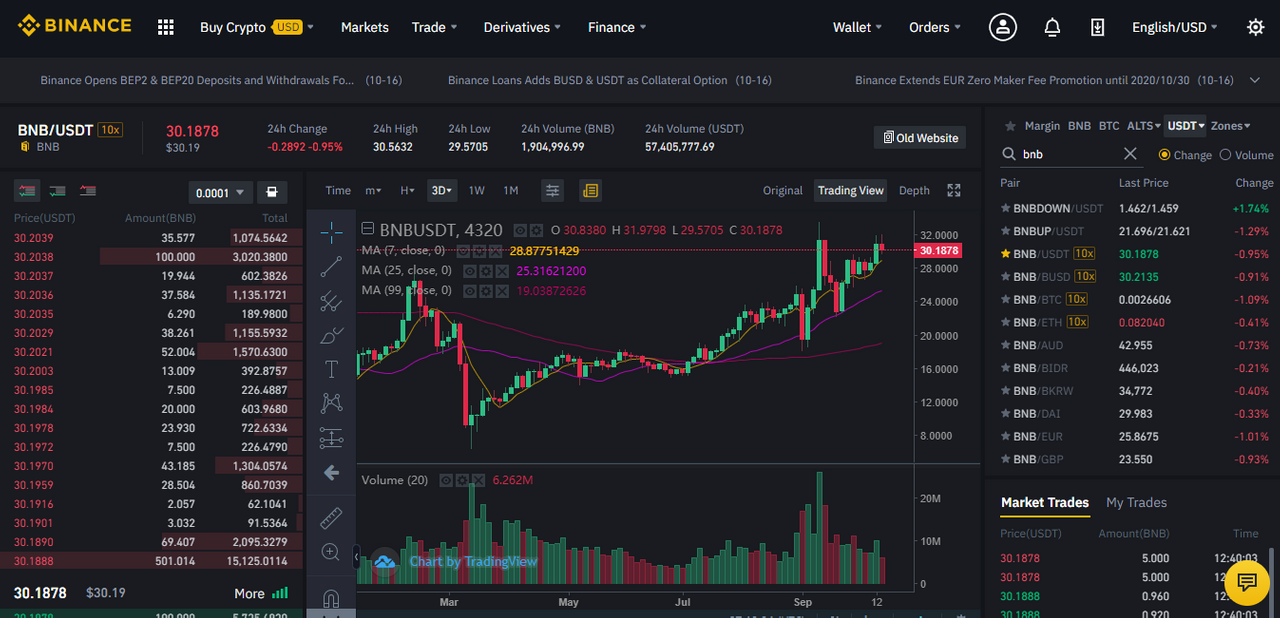 Top Section View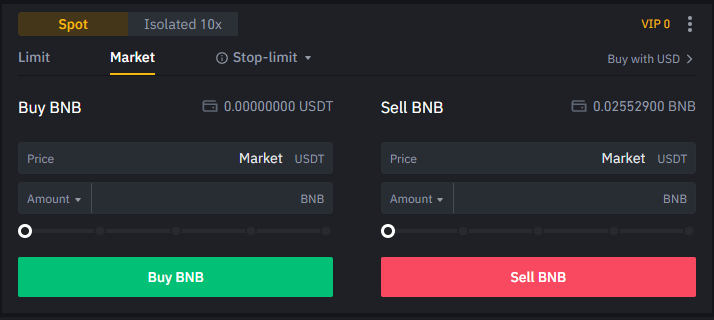 Buy & Sell View
We can place order with,
Limit
Market
Stop Limit orders
Margin: 10x +
Advance view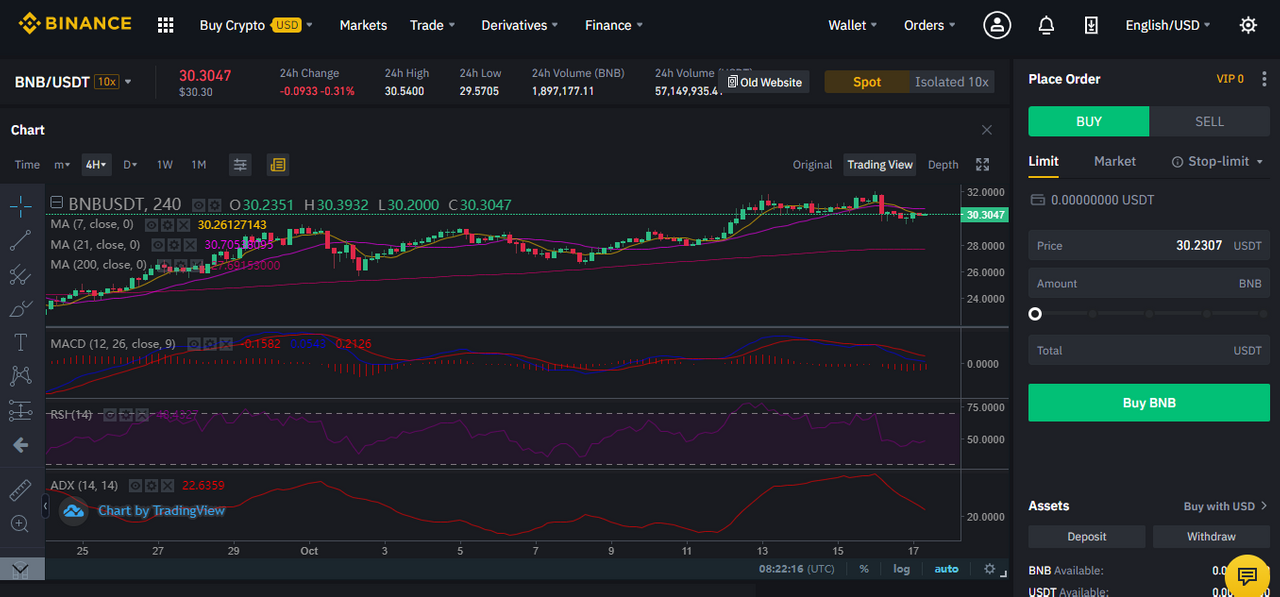 Indicators with MA 7, 21 and 200, MACD, RSI & ADX
Finance related features
Binance Earn - Earn crypto with low risk. It has options like flexible savings, locked savings(7, 14, 30, 90 days) and locked staking.


Binance Visa Card - Convert and pay with crypto worldwide with Visa Card. I think Binance is working with Visa to make it available in all countries.

Crypto Loans - Provides an instant loan secured by crypto assets. The current annual interest rate is 18.25%.


Liquid Swap - Trade and earn commissions in liquidity pools
Binance has already built solution for online payment, travel, entertainment, services and finance which is great and I believe it will on board more businesses and merchants on their platform as user base grows. Also, their collaboration with Visa Card is a great positive sign and once Binance Visa Card becomes available in most of the countries, Binance will gain more market shares.
I don't do trading, I believes in long term investment but yes, entry position matters a lot to me as well. I also understand that sometimes we need to pay a premium to buy a quality business and same I follow whenever I see a great potential in business/coin.
I haven't taken part in any exchange offers/promotions yet as I started my crypto journey recently but I was learning it from long time. I would invite to my friends to Binance becasue of all these feature I have mentioned above and BNB also would be a strong reason for this.
I understand that technology is evolving rapidly and if I find a better exchange with services, I would certainly invest some part into it to taste the water first and may go for long term once I complete the validations on my parameters.
Conclusion:
Binance is constantly evolving exchange which uses cutting edge technology and expanding its services worldwide. It supports a large number of coins and provides different trading options. Though customer support service requires some improvement and it would be great if they provide phone support in different languages specific to the country. I am sure Binance might be already working on it and may setup this soon based on the customer base of different countries.
Thank you.
Cc:-
@steemitblog
@steemcurator01
@steemcurator02
---
References:
https://www.binance.com/
https://www.binance.com/en/support/faq
https://www.coingecko.com/en/coins/binance-coin
---
The post payout is set to "Power Up 100%".