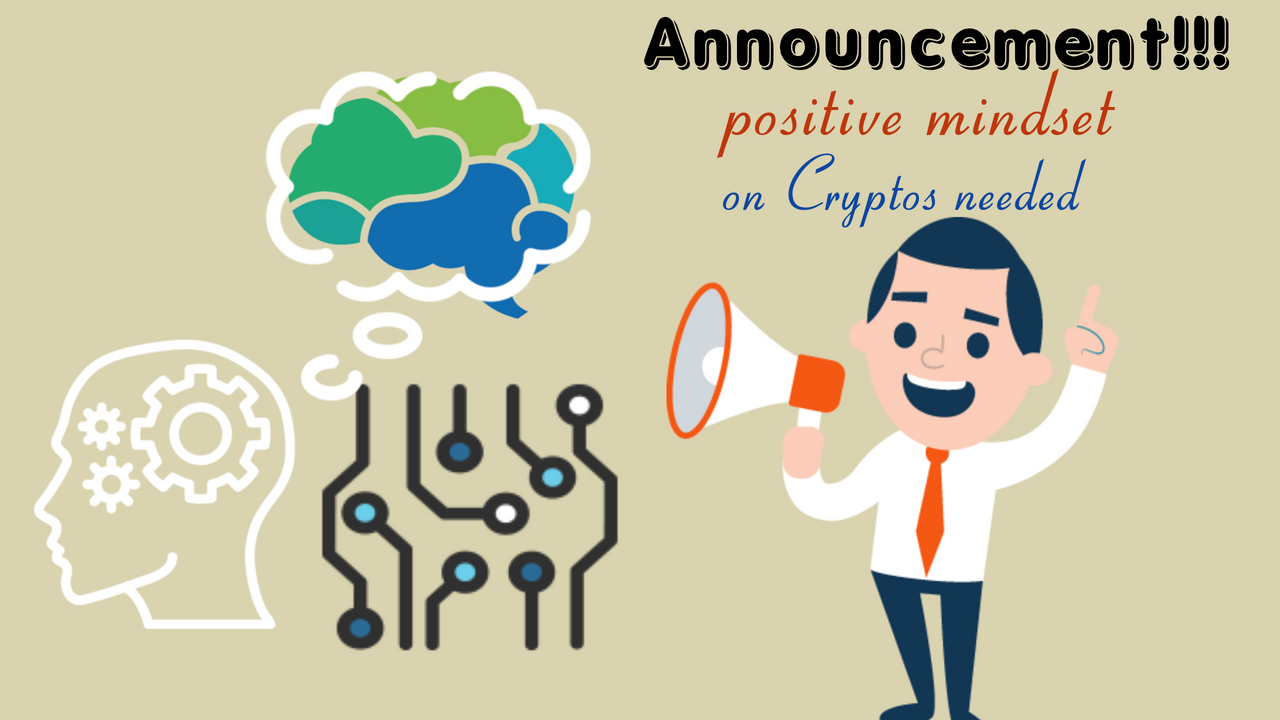 ---
We thoughts things could suddenly change, not the old stories that we once told children in the folk. But many things have not altered during this 21st century. Technology seems to have greatly changed with time, yet this hasn't effected our mindset. Many people are still lacking behind in their archaic or obsolete mindset. This in effect retard development.
In Hosea 4:6a the Bible spoke in technological way that: "My people are destroyed for lack of knowledge. Because you have rejected knowledge."
Why do we think the Bible says that we are destroyed for rejecting knowledge? Because the knowledge would aid us find solutions to make living possible, search and diversify ourselves many ways. The knowledge would help us escape barriers of poverty and wallow in richness. The knowledge would guide us to scrutinize and know all the hidden treasures in life of which Cryptos and blockchains form greater part. Because in God's wisdom, everything He has given to us, this planet and what are embedded in it, we need to harness and get in abundance. Why do we then shilled under grass while we can explore and set freedom for our lives?
---
The psychological Insane group About Crypto
Many people possess and harbour bad intension about the usage of entire technology of which cryptos and blockchains are subsets. They have given odd names which don't relate to cryptos. Some says, they are all "scams, others says they are ocultic practices, while others believe that they are magical way of searching for money online." All these thoughts are clear insanity people have about Crypto currency and blockchain.
...."My friend's true experience upon joining one of the Network marketing company that I don't want to mention the name: He experienced friends bad thoughts about his company for the first time he introduced to them. They perceived that the company uses occult spray or charming spray. Even they thought that the signer first documents like ID and other particulars needed for verification are all for rituals to ordain or initiate these signers into the company. Most of the slogans that ginger and motivate them to work hard, many of his friends related them to recital of charming words to get more people."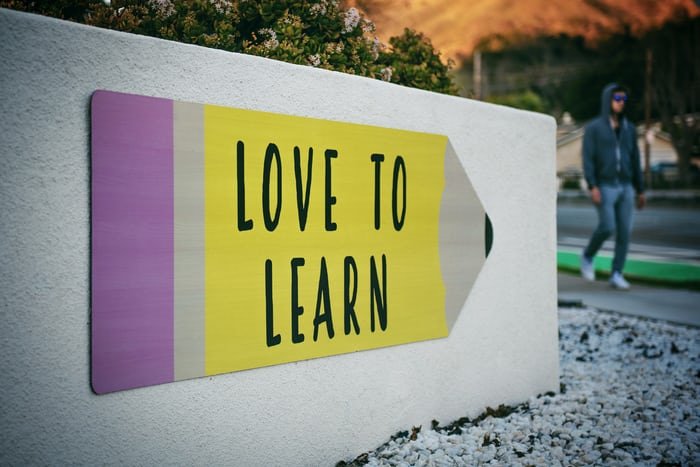 Unsplash
---
Why the elites still fail to accept Crypto
We thought that the most educative people in the society would use the opportunity of their knowledge acquire to develop the wisdom that God gave them, yet they fail to make further research, scrutinize and dive well into crypto. Here is the case they remain in their comfort zone. They do not want to add up extra knowledge access the World, and what knowledge can offer us. Many are operating with very sophisticated machines such as computer, laptops and mobile phones, yet many are busy for nothing. They use these machines watching movies and cartoons which could not fetch them any penny.
The hear-say, psychological effects of friends on crypto
It's very good advice to enter into a new company, stay in there for a while before informing your friends. Why am I saying this? Friends who are ignorant of this new company can pollute your mind as if he knows everything about the company. It really happens in crypto World. Many people fail to join because of their friends who just hear from somewhere and just saying what is not actually the true story. There dozens of people who initially joined crypto business for the first week and quit due to friends who know nothing about the crypto business and what it entails. For the very first week, you haven't gain much root to withstand temptations and trials so when you are hit by these enemies of progress you just fall down. This leads to total condemnation of the crypto field. We must beware of friends!
The mindset of society/community on Crypto
The entire society of community where we heirs from sometimes have influences on our lifestyle.
I remember in some years past when I was in Senior secondary school, that was my first time I got heard of the word "Sakawa," which simply means "Internet Fraudters" or people who dupe people for money. There was this online business in connection with foreigners they use to hack their accounts and take away money. This thing went on so many years, that even people, parents and the entire societies had bad intension and disregarded those people using internet, especially when they see you fresh from secondary school or tertiary with jobless or not going and coming. They would just associate you with these "Sakawa" people. Along these, in some part of Africa, they added rituals performing where people could die without any cause.
This attitude and mindset has eaten deep into the entire society especially in Africa. It has blindfolded many people's eyes to know the truth about the crypto currency and what it stands for. They still have the mindset that many of the Crypto business are the real brothers of this "Sakawa" which came some time ago.
Most of these negative psychological insight are affecting most of our people as well as the society. Imagine introducing "Steem, Bitcoin, Litecoin, Ehthereum, Tron or any other Crypto Exchange apps such as Binance, Bittrex and Paxful for my countryside people, hardly would they believe, especially when they get to know that is not the type of work involving going and coming , like Banking, hospital, teaching, hawking, farming etc." The first thing that comes to their mind is "where did that work evolved, what products do they offer, where do they get their source of income, and how possible do they make that money every day, week or month? If they are convinced well with these questions in their thoughts, they prefer staying in their poverty rather than getting rich with these crypto business.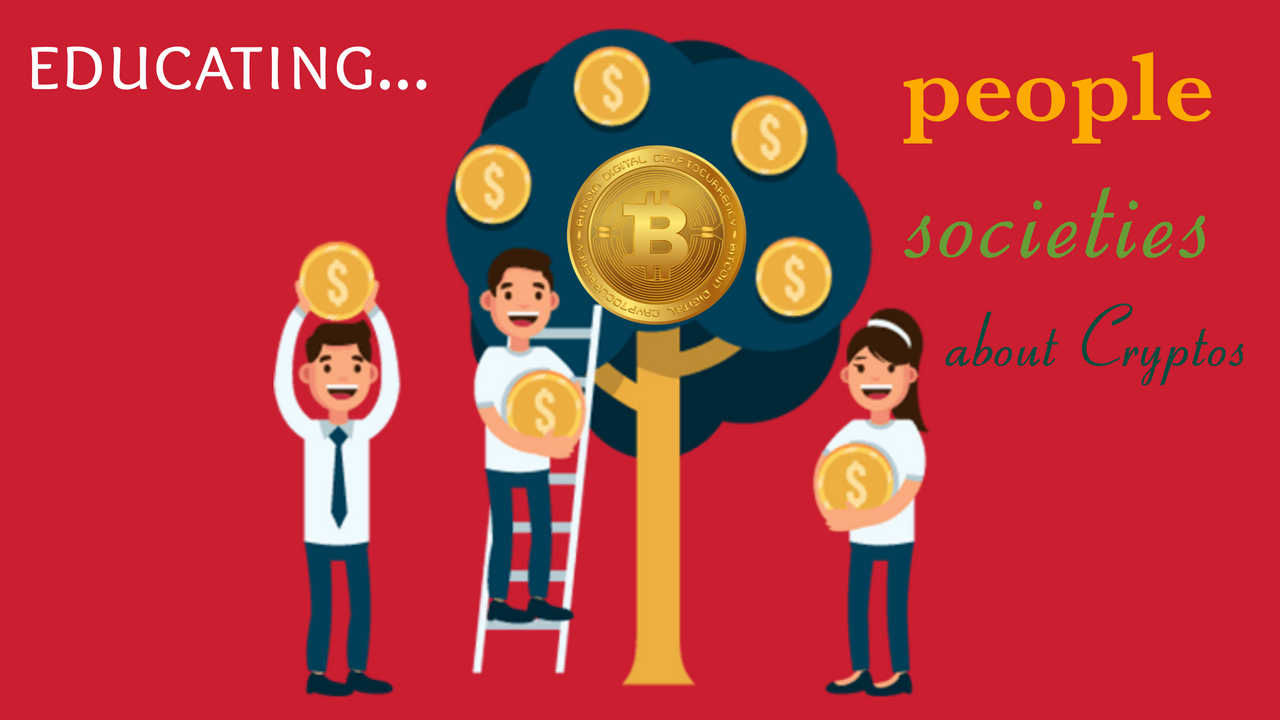 I think cryptocurrencies can reach mass adoption in the societies if,
1.there should be mindset delivery on the people. The work would not be stand still, it changes with time. This is the time for humans to also change our perceptions and concept from the 20th Century era to the 21st Century. Cryptos are where we can set freedoms for World economic crisis. The lasting solution wealth.
2.The elites are the eye of the societies which they can show us the best way. So if they are rather falling behind, then who do we expect again? If we are introduced to crypto business, the best thing is search and know how possible it could be of help. In Ghana, most graduates are staying in the house jobless, of which they could find their way in one of the crypto business, yet most of these have negative conscience against the operation of cryptos.
3.Relating business to spirituality is very serious thing we need not encourage. We believe that bad spirit exist but not to the extent of relating the crypto environs as the "Sakawa" that would put fear in the youth who may like to join the crypto business. I believe from time to time if individuals and societies are educated it would help a lot.
Conclusion
I believe that Bitcoin, Ethereum, Steem, Tron and other cryptos have the future to stay. We need the support from individuals, societies as well as the Governments. We are all stakeholders of the Crypto World. We can't ignore and single out a segment in this whole revolution of Crypto World. That is why we are carrying these news across the World. Thanks for being part of the entire Crypto formation.
Cc: