Since we announced the Steem Crypto Challenge Month, Steemians are showing great passion for the contest.
And we see many great posts already entered in the challenge.
At the same time, many have expressed interest in participating, but the topic is a little bit narrow, thus limits their posting. So we decided to expand the topic of Challenge 1.

So get your crypto pencils sharpened and get ready to write and win every day throughout October...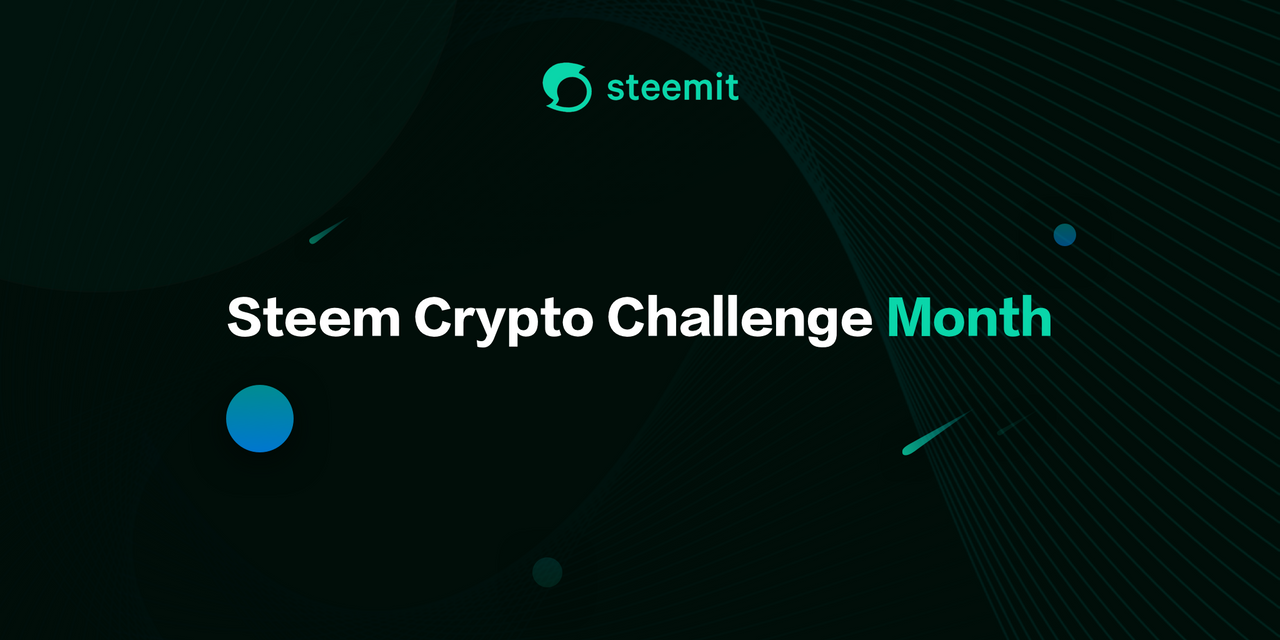 ---
---
Challenge 1: My favorite Cryptocurrency, how can we get businesses to accept it as payment?


Now, you can share which cryptocurrency you use/like the most, tell us your cryptocurrency story, not only STEEM.

Time for Challenge 1: September 28th - October 4th

Posts can include the following, but not limited to:
What makes you like the cryptocurrency most and how do you use it?
When did you learn about cryptocurrency and how long have you held it?
Which platform you like to trade cryptocurrency?
What changes does cryptocurrency bring to your life?
How can we get businesses to accept cryptocurrency as payment? Share stories about how you have made payment via cryptocurrency.
NOTE: The ones that have been posted about STEEM are also eligible for us to upvote.
---
Follow the rules:
Posts should be a minimum of 400 words, and can be in any language.

Challenge entries should include the tag #steemcryptochallenge and a tag for your country like #india or #italy in the first five tags.

All posts must be your own original work. Any evidence of plagiarism will result in a banning from the Challenges.

Any images used should either be your own or from a stated copyright free source.
---
The Prizes


There will be three winning posts selected every day.

The top post will receive a 50% upvote from @steemcurator01 (10M SP) and a 50% upvote from @steemcurator02 (4M SP).

The second post will receive a 50% upvote from @steemcurator01.

The third post will receive a 50% upvote from @steemcurator02.
---
The prize votes will be increased to 60% for any winning posts set to Power Up 100%.
---
We reserve the right not to award all three prizes on any given day if there are not enough posts of sufficient quality.
---
Twitter Sharing


We will also be giving upvotes for sharing your Challenge posts on Twitter - make sure you include the hashtags #steem and #steemcryptochallenge.

Put a screenshot AND the direct link to the Tweet in a comment on your post to be in with a chance of winning an extra upvote.
---
---
We hope you will all enjoy this Steem Crypto Challenge Month.

There will be almost $10,000 worth of upvotes being given out in prizes.

We really want to tell the crypto world about this. So please do tell your friends and share it on your social media.

Get writing, have fun and enjoy the prizes.

Thank you,

The Steemit Team