@stoodkev is the developer of the impressive SteemPlus Chrome browser extension, and seeing the potential benefits of the Sincerity project, he and @cedricguillas have added classification labelling to the app (see here). Users will for example see the following kinds of view.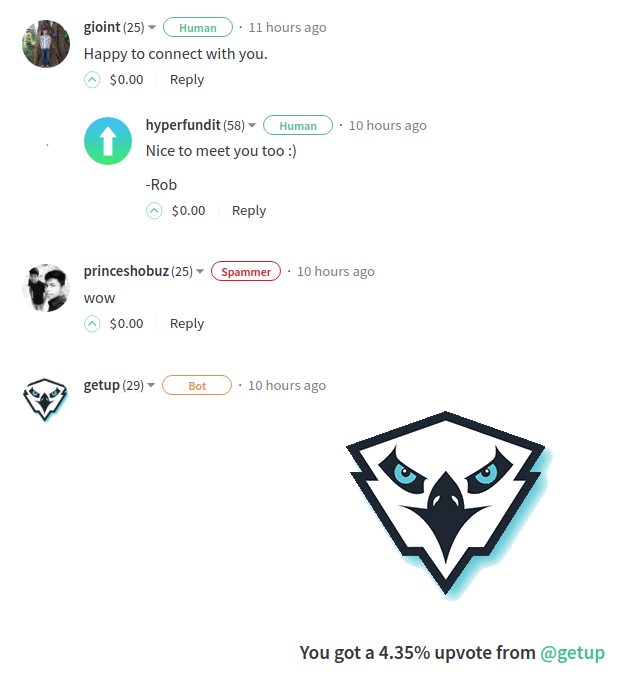 Hopefully as the classification becomes more accurate, this will be an even bigger benefit to users, both of his app and also the Steem community in general. Responsible promotion bots may embrace Sincerity to provide extra information on who should receive their votes, and who shouldn't.
Because he understands this, @stoodkev suggested that we could also use SteemPlus for providing feedback on the classifications, as has come up with a excellent interface for his users to do this, shown below.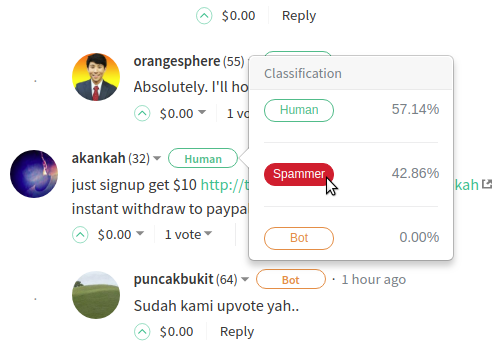 So I have added an additional API endpoint for collecting this data to add it to the Sincerity database. This will hopefully serve as an efficient approach to expanding the classification data that is used. Currently the training set is very small, but this will hopefully lead to a much more significant repository. Of course, this data will be subject to a rigorous review process to preclude any possible abuse before being used to train the account classifier, and this may include further community involvement.
I welcome any other sites, apps or extensions to consider incorporating the Sincerity API, and am available to help with integration if necessary.