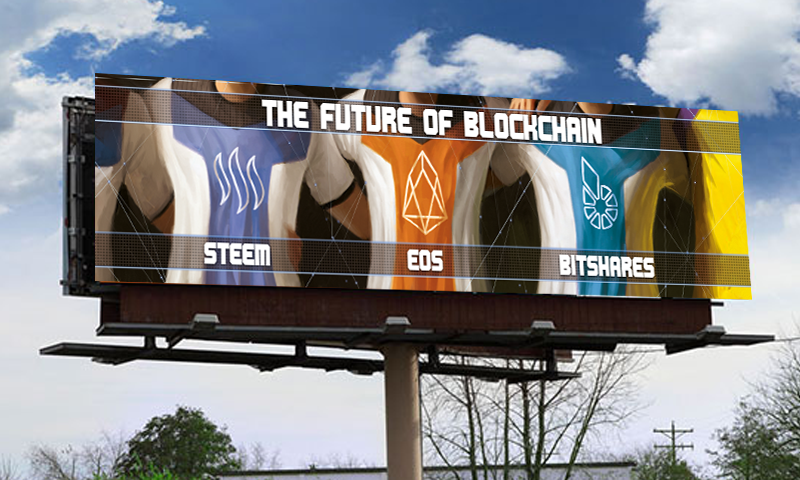 ---
"Where there is unity there is always victory." -Publilius Syrus
---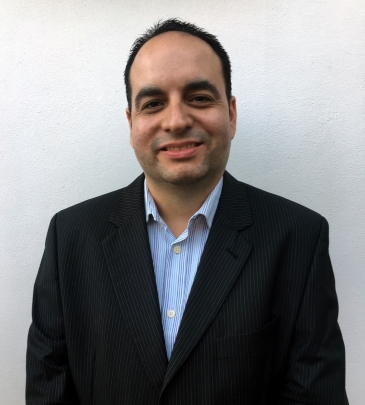 In July 2016, the @steemdrive project was born from a grand dream to create an impact and make a statement to the world; and with the help of local liaisons, successfully crowdfunded a mammoth billboard upvote and donations campaign on Steemit.com; which raised nearly 50 000 USD to erect Steem billboards - flighted over three months in three different cities across the globe - Durban - South Africa, Chicago - USA and Auckland - New Zealand.
@steemdrive in association with @buildteam quickly realised that this success could be replicated to other blockchain projects, showing them they too can have a voice on the Steem blockchain with a captive crypto-supportive community. This being a sentiment recently echoed by the official @steemitblog, inviting all blockchain initiatives to escape censorship via the Steem social platform.
In BuildTeam's recent EOS Block Producer candidacy campaign, we committed to flighting an EOS billboard however, we still wished to show the Steem and Bitshares communities that we are still 100% committed to their platforms and our EOS candidacy will never detract from that. Our hope is that all crypto-communities that share the Graphene code can stand together and share intellectual capital and resources and establish synergies rather than feeling threatened by one another.
The Manchester billboard site was available to us and was serendipitous to the message we had hoped to convey. The "Manchester - United Graphene Billboard Campaign", is a fitting play on words; coupled with the inspiring graphics of our resident artist, which echoes the sentiment of brotherhood and support that should exist among our communities.
Join me and our teams @steemdrive and @buildteam in laying down the building blocks for the future, let's innovate, disrupt and inspire! Together we can be amazing!
Sincerely,
Ricardo Ferreira
| @thecryptodrive
| BuildTeam CEO
PS. This billboard campaign is sponsored and already paid for by @buildteam and @steemvoter. Post upvotes are not necessary but are welcome to help fund future billboard campaigns and to reward our billboard artist. Votes for the Buildteameos Block Producer and for the Steem witnesses of @thecryptodrive and @reggaemuffin are very much appreciated. Namaste!
---
"Coming together is a beginning. Keeping together is progress. Working together is success." ― Henry Ford
---

Billboard artwork by BuildTeam's very own Art Director - @beekart
We are proud to present this unifying and emotive graphic ensemble! The billboard design has been hand painted by @beekart and is completely original. Please feel free to share this graphic to promote the message of Graphene unity!
---
Chancellor Lane Manchester Billboard - Scheduled for 16th July 2018
Why Advertise in Manchester?

Once a small Lancastrian town, Manchester has evolved at a considerable rate throughout its history, serving as a fulcrum for the industrial revolution before becoming a bustling metropolis that is home to various media, finance and professional outlets.
While other cities in the UK can boast a similar evolution, few have experienced regeneration at the pace as Manchester, particularly after the cotton and textile industries declined after the Second World War. In terms of the economy, the city now has the largest UK office market outside of the capital, with an estimated 20% of the workforce classed as professionals.
A further 12.4% work in professional and technical sectors, and this creates a dynamic society that has plenty of disposable income to reinvest into the economy. Those advertising in Manchester have the chance to capitalise on this, by targeting affluent consumers throughout the city.
Remember, Manchester is also home to two of the biggest football clubs in Europe, highlighting the passion that exists for the sport and reinforcing its importance in the lives of consumers.
As the UK's second city, there is no doubt that Manchester offers huge potential to both local and national advertisers alike. The appeal of the city becomes even more apparent when you consider its spending power and diversity, which has created a eclectic range of tastes and a genuinely motivated consumer base.
Given the dynamic, youthful and active nature of Manchester citizens, it also makes perfect sense to advertise through traditional billboards. Not only is this a cost-effective and particularly engaging channel, but it also offers brands the chance to target Manchester's busy customers as they go about their daily lives. [Source].

Photo of actual site with mockup image overlay of billboard design - proof of flight post to follow after official images are received from agency.
Location: Facing queuing on Chancellor Lane A655 and Ashton Old Rd A635
Airoutdoor Panel ID: 0090-01
Panel Type: 96 Sheet (3m x 12m, Paper)
Illuminated: Yes
Advertising Period: 4 Weeks
Post Code: M12 5FX (approx.)
Official Weekly Traffic Count: 462,000 (Source: http://dft.gov.uk/traffic-counts)
An extremely prominent land mounted 96 sheet facing queuing traffic on both Chancellor Lane A655 and Ashton Old Rd A635. Due to the queuing traffic on both major A roads, the panel benefits from long dwell times day and night. The panel is located close to the centre of Manchester and can clearly be seen by all vehicles travelling through the crossroads with Chancellor Ln, Ashton Old Rd, Fairfield St and Pin Mill Brow. If you know Manchester you will know how busy this area is with both business and domestic commuters - a must for anyone looking to target Manchester with one of the largest formats in the market. A fantastic Manchester advertising location.


Get noticed, be remembered.
"Billboard advertisements should be designed to attract attention quickly, and create a lasting impression. The more memorable the better. Research shows that billboard advertising has one of the highest retention rates available, at well over 70%, far higher than radio, newspaper, cinema or online.

Make it memorable..." - airoutdoor.co.uk
---
Terms and Conditions
@steemdrive will retain 25% of the total post, comment and donation rewards as facilitation fees and to reward the liaison team and billboard artists. Steem Power earned on these posts will be powered down and the balance after the deduction of fees will be retained for future campaign kickstarts.
@steemdrive reserves the right to hold additional campaigns should insufficient funds be raised.
Should surplus funds be raised, at the discretion of the team, additional billboards depicted in this campaign will be ordered and/or the campaign flight time extended; if a surplus still remains, @steemdrive may at its discretion procure other advertising and media exposure or retain the surplus for future crowdfunds.
@steemdrive reserves the right to substitute billboard locations according to availability at the time of order.
@steemdrive reserves the right to amend these terms and conditions at any time without notice to suit its operational needs.
WARNING: Do not vote any other billboard campaigns other than those posted on the @steemdrive account, historically copy-cats created similar campaigns to defraud users which never actually came to fruition. This campaign is guaranteed by @thecryptodrive (Top 20 Steem witness).
Do not vote on comments which try to solicit billboard selection votes, other than official comments from the @steemdrive account.
---
Sponsors
In association with @buildteam, sponsoring a huge Steemvoter Guild Vote
---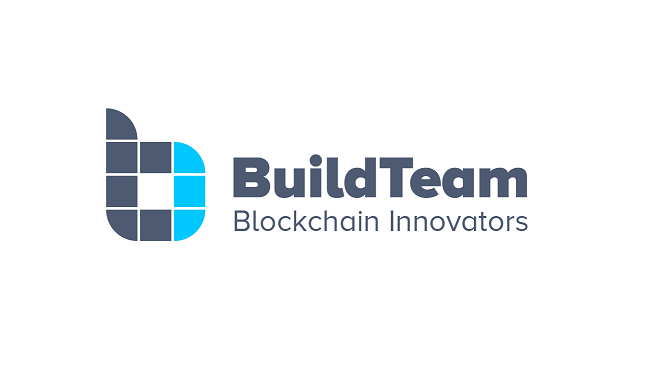 ---
If you haven't yet voted for 30 block producers or are considering voting for BuildTeamEOS BPC, here's a short video outlining BuildTeam's EOS Block Producer Candidacy effort:
---
Join our Discord chat
Get support and connect with us and other BuildTeam fans!

---
Missed the BuildTeam announcement? Here's all the juicy details.
---

---
Visit our flashy new website BuildTeam.io!
Vote Buildteameos for top 21 EOS Block Producer! Learn how with our EOS-Voter guide here.
---
Set @buildteam as your Steem witness proxy today and contribute to building a better tomorrow!

Want an easier way? Use our SteemConnect proxy link!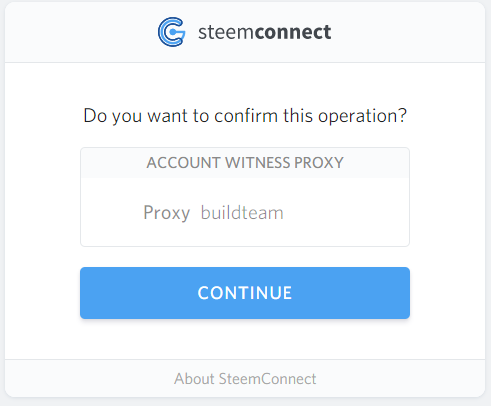 ---
This is a @steemvoter subscription payment post. Thank you to Steemvoter customers for allowing us to use your Steem accounts to upvote this post by virtue of your free subscription to the Steemvoter.com bot service. @steemvoter is proudly a @buildteam brand and sister project to @btuniverse, @steemsports and @minnowbooster.
---
"Alone we can do so little; together we can do so much." ― Helen Keller
---