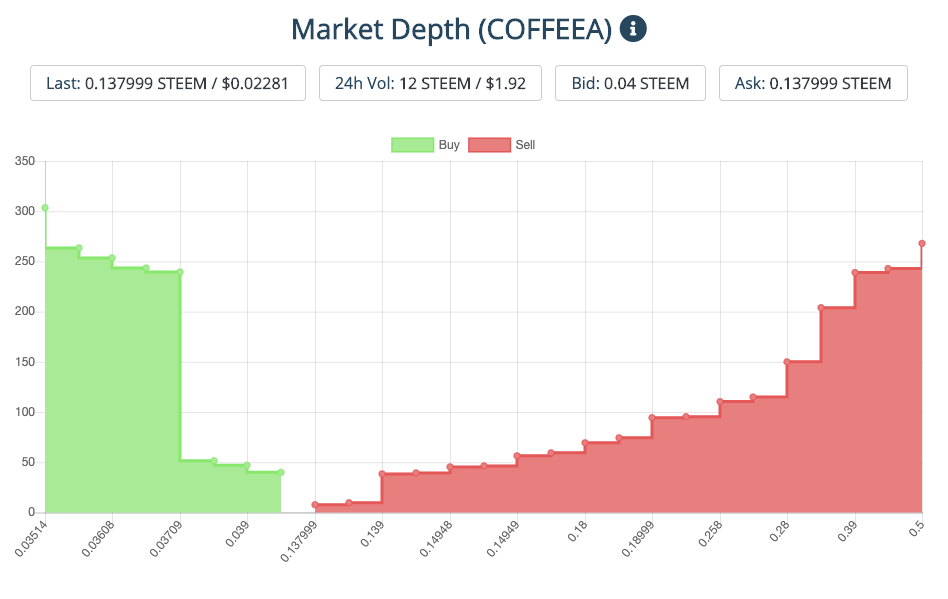 During Hard Fork 21 and subsequently Hard Fork 22 COFFEEA token has been offline to let the virtual blockchain dust settle. We look to be back stable and running now, so I have now reactivated the bot and you can share tokens again with !COFFEEA - both Beempy and Distribubot have been updated to the latest versions, but as usual if there are issues they are only rectified when it is noticed the bot is offline - so stick with us.
As you can see above the COFFEEA is showing strong market movement on Steem-Engine
The Token is still widely available to give away once you have 5 tokens - use !COFFEEA in any comment to give who you a replying to a token. Please note this is being monitored, abuse and farming will not be tolerated and the bot will be shut down if it occurs - share the token wisely and as a response to good quality posts or comments.

If a transfer is successful the above comment will be made telling the person who you sent the !COFFEEA to

You are limited to send !COFFEEA by the amount of tokens you hold, if you try to send too many the above message appears.

If you do not yet hold enough tokens to send any out the above message appears, head over to Steem-Engine and buy some.
Please be aware that replies to this account are not regularly monitored, please be patient you will be answered eventually - it just might take a while