With it being Sunday i would have thought any Link Spammers would be at Church looking for forgiveness, but no there is still a mob that continues to spam Steemit with links to god knows where.🔄➡🔀🔝🔚🔽🏹
We as a community should be moderating the content on Steemit to ensure the best posts 🎖🏆 receive the most attention, this also means using your Downvoting power🚩 to push the 💩to the bottom.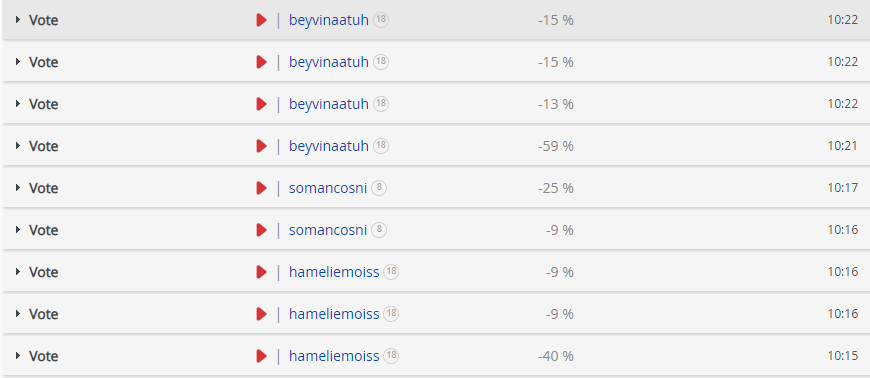 We must continue to let them know they are not welcome 👿😈
Most of these accounts were created in January 2021 so someone is still keen to spam us, they have noticeably slowed down over the past few weeks.
11 Sunday Sinners
@regionre
@sasageyonews
@mesengger
@lorallained
@cocoh
@hanifkhan21002
@jabko
@mariannasdf
@riboraj262
@hameliemoiss
@inadaeda
I am hoping @steemcurator01 can once again pass this list to the Steemit Engineering Team to remove the sign up 15sp
You should flag them and use that down voting power to show them we will not tolerate this activity.
Kind Regards @kiwi-crypto 🐬🐬🐬