Promoting a 4 week Power Down for #Steem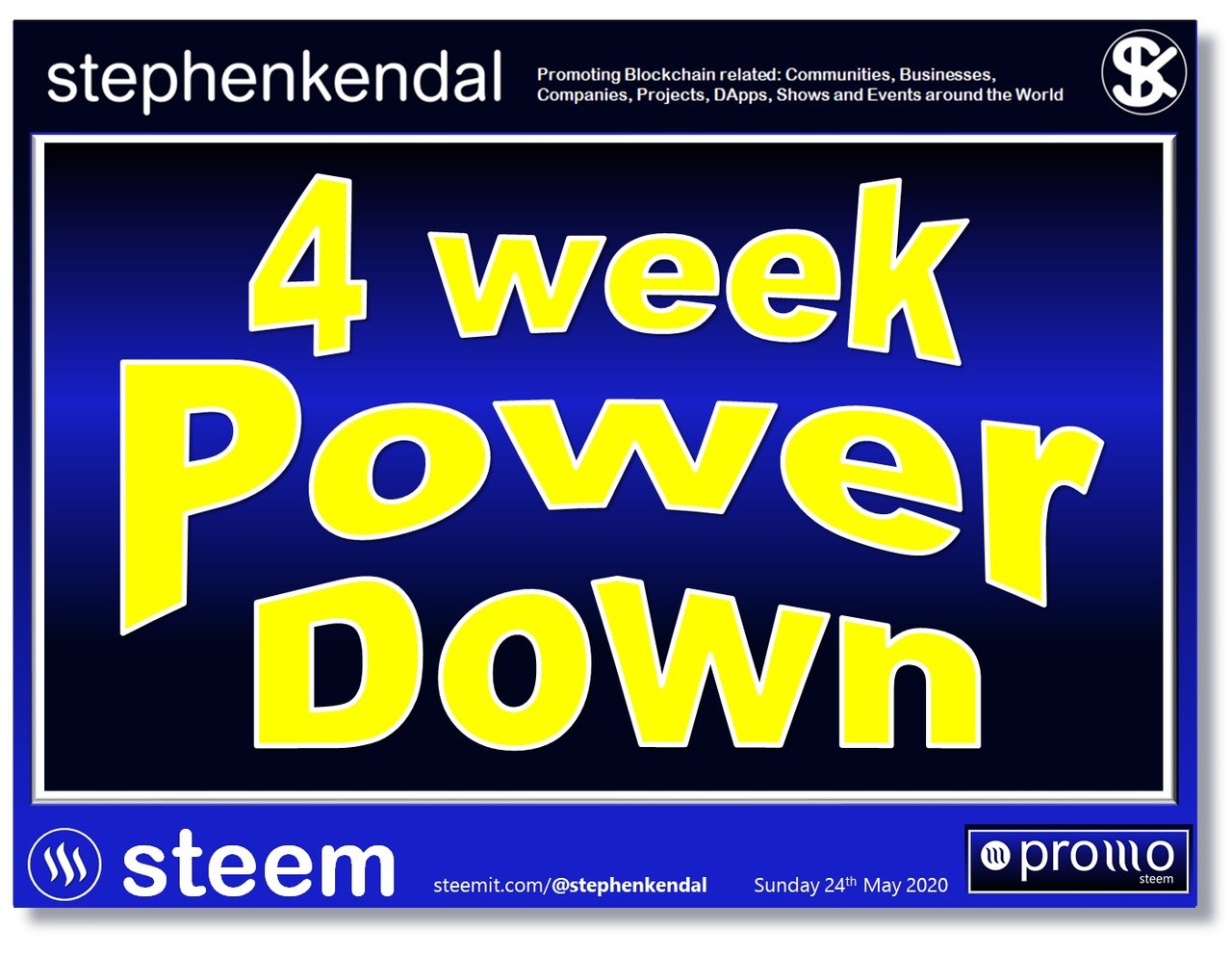 Advantages on a 4 week Power Down for #Steem
I was recently asked for my opinion on the 4 week Power Down for #Steem and I thought I would share with you what I think.
The obvious one is that it will allow those wanting to Power Down their #Steem in a shorter period of time.
As a long term Investor in #Steem for me it doesn't really matter whether it is 4 weeks or 13 weeks, but someone looking to invest in #Steem short term to take advantage of #Steem with a longer 13 week Power Down may have been put off slightly in the past.
However, now having a shorter 4 week Power Down will certainly attract more Inward Investment to #Steem for those looking for a short term access to the #Steem Protocol and all it's features for their Projects.
As more people wake up to what #Steem really is and use #Steem as a Global Voting and Rewards Distribution System, a 4 week Power Down period suddenly makes #Steem a very attractive investment proposition.
Without having to "lock in" their Investment for 13 weeks, Investors can now access the full power of the #Steem Protocol and only have to wait 4 weeks to unlock.
This is a massive selling point and is something that I am really looking forward to start promoting over the next few months.
Thanks again for reading.
Stephen

#Promo-Steem - Promoting a 4 week Power Down for #Steem