Our website has been launched on 28th, Oct officialy.
And today we updated it with fresh information. We will refresh it by speed of 50-100 SKU uploading per day
pls click it for more info ( www.steemexpress.com ), and hope you will get something interested.
We are still in our trail run, as we said all the orders will be entitled 5-10% of rebateds as well as the points are got of each order after ending the period .
The use of points will be anounced after ending the trail run as well.
Now we are anouncing the prize of the first post ,which will be sent to the winner after 24 hours.
The prepared 50 Steems for randomly picking those who resteemed/upvoted us on the draw post is ready based on following data.
The final winners have been picked randomly according to author's rewards that is 0.578 SBD and 0.740 SP.
resteem 71, upvote 173, pls see details at the end of post.
(578 + 740) % 71 = 40 @praise-eu (resteem)
(578 + 740)% 173 = 107 @rcshad0w (upvote)
(Be noted "%" is "REM" symbol )
Congratulations @praise-eu @rcshad0w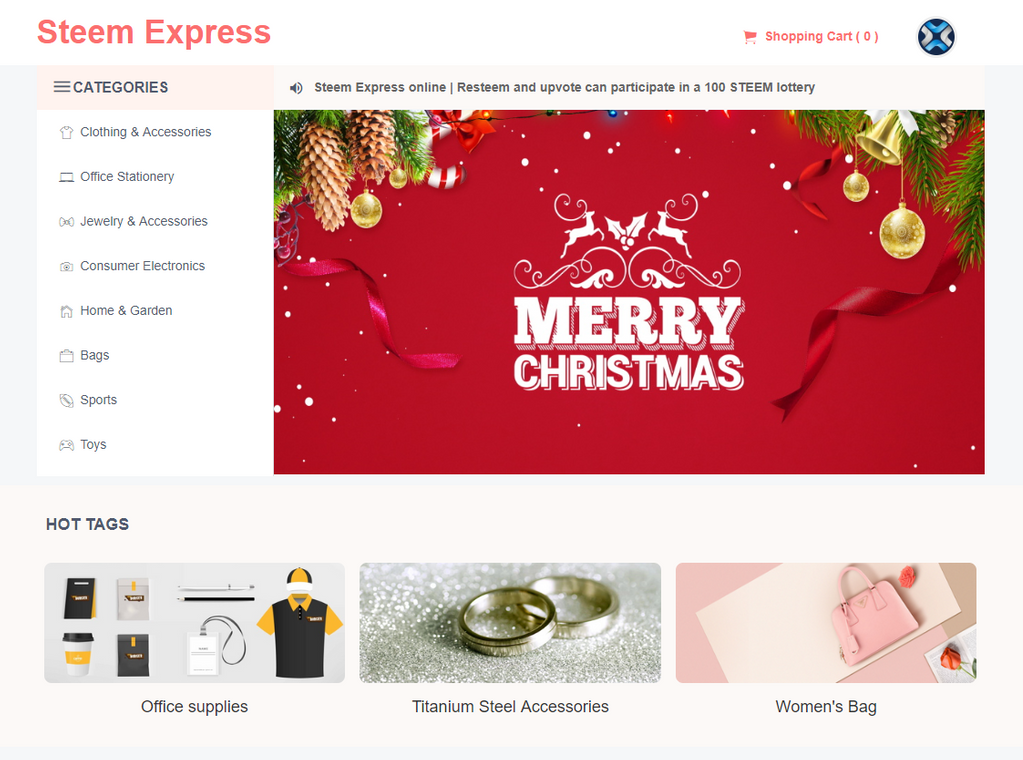 Resteem Details:
Upvote Details: