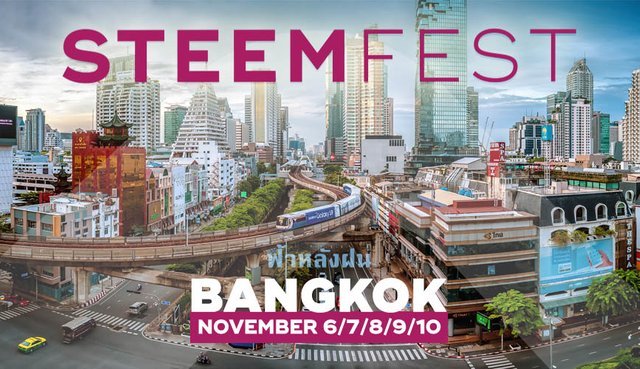 Source
---
Steemfest 4 : Save the date
Yesterday @roelandp announced the location and date for Steemfest 4. While I had heard rumors about it going to be somewhere in Asia, I wasn't really thinking about it much yet. I decided let's just wait for the announcement and take it from there. I've never been to Asia, so when the announcement was there, and I read it was going to be in Bangkok, Thailand, my first reaction was: "I'm not going to Bangkok by myself!". But then I looked at the hotel, and suddenly FOMO appeared, and I was thinking about all these cool online friends I was then going to meet in person (finally).. so I thought let's book the hotel. As there is always that option to pay later, and cancel for free for a period of time, this was the opportunity to book a room. My first thoughts were, maybe otherwise the hotel will be full, but then @elsiekjay mentioned the site saying there are 800 rooms, so that's probably not going to be a problem this year..
---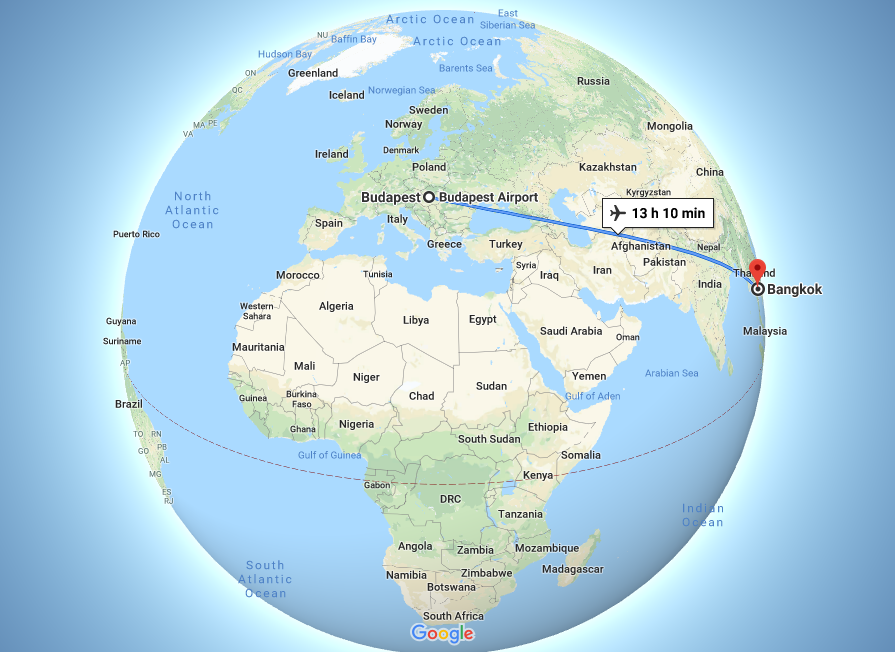 My first thoughts were, I will see if I can go
But I have to admit that I've already been looking at flight prices earlier today, to see how much exactly this is going to cost me if I can make it happen. I didn't like what I saw, not perse the prices, but more the non-direct flights and many hours it will take to get to Bangkok from Budapest. I don't think the initial thought of just bringing boyfriend and daughter will work out looking at the prices and flight times. I mean, I'm not a huge fan of flying, and after 2,5 hours or 4 hours max, I'm pretty done with sitting in an airplane, I can imagine that my 3,5 year old will not fancy sitting in one for that many hours either.. So if I go, I will probably go alone. Financially that's more doable, and logistically as well. I hope by the time flight tickets can be booked (need to save up lots of cash first) there will be a travel buddy who will keep me company..
---
My boyfriend says I need to go
He also pushed me a bit to go to Steemfest 3 last year, but I didn't want to go there alone.. Poland wasn't a country that I was interested in going to anyway, so that didn't change. But now, Thailand, Bangkok, wow.. I need to let it sink in a bit I guess.. Boyfriend always travels with me, and so does the little one, I actually would not want to have an experience like that without them, this is something I want to share.. But if I decide to go, I have his blessing, and he will take care of the little one during my absence. And yes, I know many of you Steemians travel alone, but you get it right? It's something new, and I'm not sure if I will be brave enough to explore new grounds like that going to another continent, more than half a day away by plane.. Luckily, the announcement came in early this year, so I have plenty of time to think about it, and plan my trip if needed.
---
Who's going for sure / maybe / not
Let me know if you're going in a comment please, and if there is anyone traveling from Budapest, I'd like to know as well.. because you never know... ;)
~Anouk