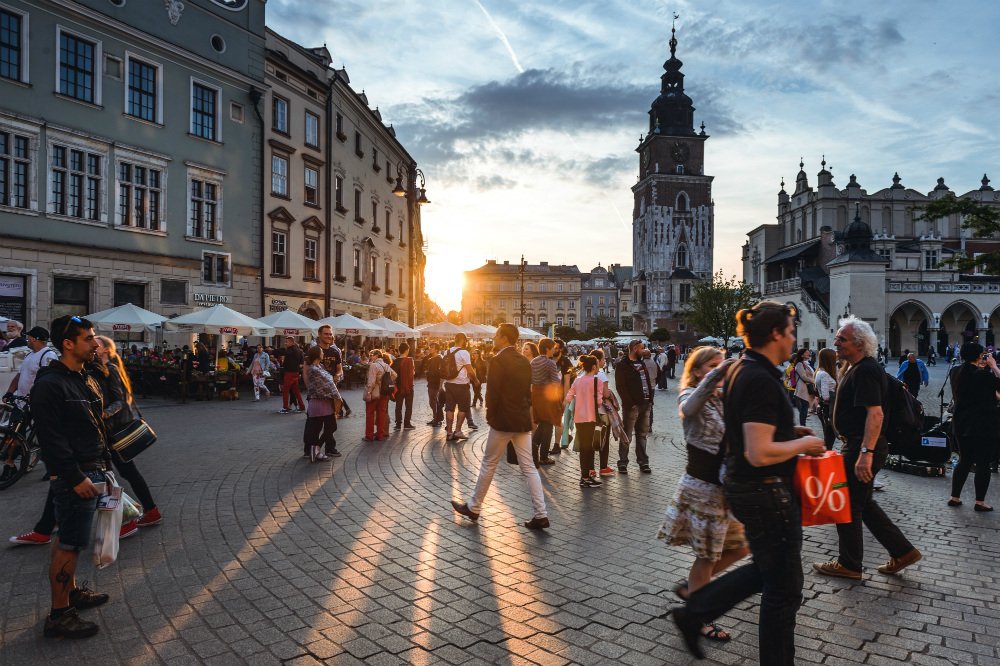 The other day I talked about how using Air BnB instead of a hotel if you are going to Steemfest, can save you a ton of money. It was pointed out to me in the comment section that hostels are also a good and cheap alternative.
So I thought I'd do a bit of research and report on the best value hostels to stay in Krakow. So without further ado, let's get straight into it!
Summary: I love the name of this place and the pictures look really good. In fact there is a chance I might have chosen this place if I hadn't gone the Air BnB route.
Reviews: I have read through around 50 of the 353 Google reviews for this place and they are mainly favourable. Only 2% of people gave this a 2 Star rating, which is about seven people. With 61% giving it a 5 star and 28% 4 Star. Good points include:
Clean

Secure

Good lockers

Clean bathroom and kitchen areas.
I couldn't find many negatives, one person claimed the WiFi wasn't stable, however others claimed it was very good.
One person said that their room (for 8 people) was not cleaned once during their 3 day stay. However he still gave it a 10/10 on Booking.com, so go figure!
Location: Many people are happy with the location, it says it is very close to the centre. According to Google it is 3.9 km, around a 15 minute walk from Kazimierz where Steemfest is being held.
Cost: They advertise rooms from about £12 (€13.40 or $15.77) per night. Though I've seen rooms there for about twice that, so check availability before budgeting.
I loved the name of this place and thought that it sounded great. However will it live up to its name?
Well according to this review by Firas E, which was my favourite one, the answer is a resounding yes!
Great hostel to meet people and party. Nice common area with relaxed atmosphere. Bar in the common area with cheap beer. We had rented a 2 beds room but it wasn't available so they accomodated [sic.] us with an 8 beds room just for us. Rooms are spacious enough.
Reviews: There are 232 Google reviews with an average of 4.6. with an overwhelming 78% giving it 5 out of 5 stars.
The good points included:
Very friendly staff

Accommodating staff

Clean

Good to meet people

Free burger and beer at breakfast

Organised pub crawls
I couldn't find many negatives seeing as most people gave it 4 or 5 stars. However it does seem to live up to its name. The entrance is right next to a happening nightclub so if peace and quiet is your thing, this is definitely not the place for you.
Location:
According to Google it is 4.3 km about a 10-12 minute walk from Kazimierz where Steemfest is being held.
Cost: Rooms start from £17 (€19, $22) per night.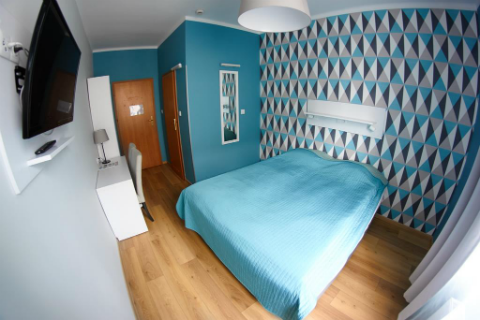 Summary: I find it funny that they would use the word 'premium' for a 2 star hostel. However the 392 reviews with 60% 5 star and 28% 4 star tell me that most people really enjoyed their stay here.
Good points include:
Very friendly staff

Quiet location

Great value

Good access to the trams

On suite bathrooms
One negative that came up a few times was the noise from the trams can be a bit much. However it seems that this depends on what room you get.
Location: According to Google, this is 4.5 km from Kazimierz where Steemfest is being held.
Cost: £12 (€13.40, $15.77)
Hostel Conclusion
It can definitely be cheaper staying in hostels as opposed to the Air BnB route. However you could easily end up paying the same or similar if the cheaper rooms aren't available.
Something to keep in mind when looking for hostels if you don't choose one of the three above. Is that a lot of the ones that I browsed on Google and Tripadvisor seem to be party hostels.
That might have died down by the winter time, as Krakow seems to be a popular summer destination. However I would check and double-check before booking if this is something that might bother you. As the party hostels tend to be a lot nosier than the regular ones.
Where ever you stay, I hope to see you there! Bon Voyage!!
If you haven't signed up for Air BnB yet, and you're interested in using it to stay for Steemfest. Then click on this link (Air BnB Cryptogee Discount Link) to get £25 (€28) off your booking.
Check out my Air bnb post here: The Road To Steemfest: How To Get Cheap Accommodation
ARE YOU GOING TO STEEMFEST? HAVE YOU BOOKED YOUR FLIGHTS AND ACCOMMODATION? WOULD YOU LIKE ME TO DO MORE OF THESE BREAKDOWNS? AS EVER, LET ME KNOW BELOW!
Title image: Jacek Dylag on Unsplash

Hostel images: Courtesy of featured hostels
Disclaimer: I am in no way affiliated with any of the hostels featured in this article and am not gaining financially or otherwise by featuring them. All information is accurate to the best of my knowledge and has been researched in good faith.