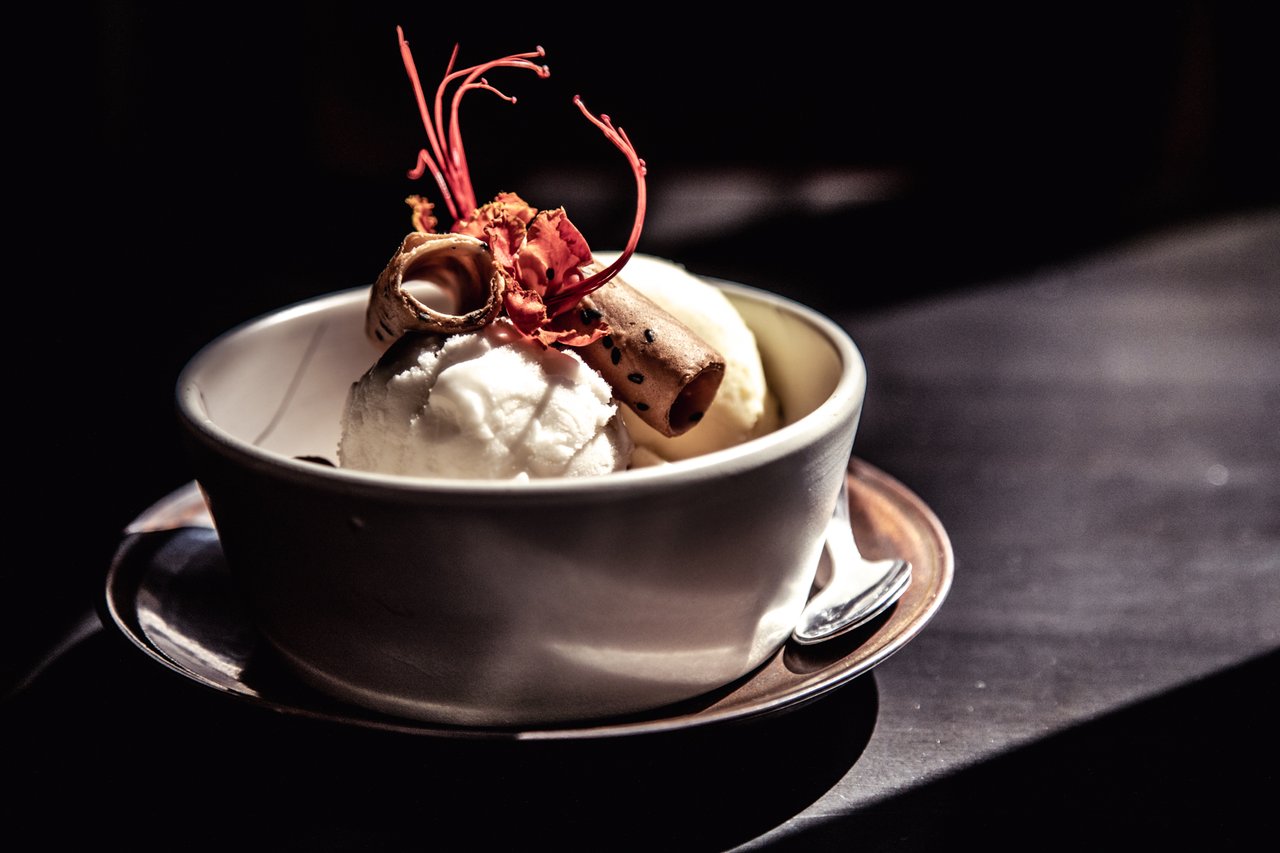 Photo taken by me @derangedvisions
Arm Pit Flavored

Well, I didn't think it tasted like arm pits, but @faitherz33 did. I thought the durian ice cream was delicious. Faith had one bite and said it tasted just like an arm pit and then refused to eat any of the other ice cream or the waffle pieces that had any contact with the durian flavored ice cream. The coconut side of the ice cream was also delicious and had little pieces of coconut in it as well.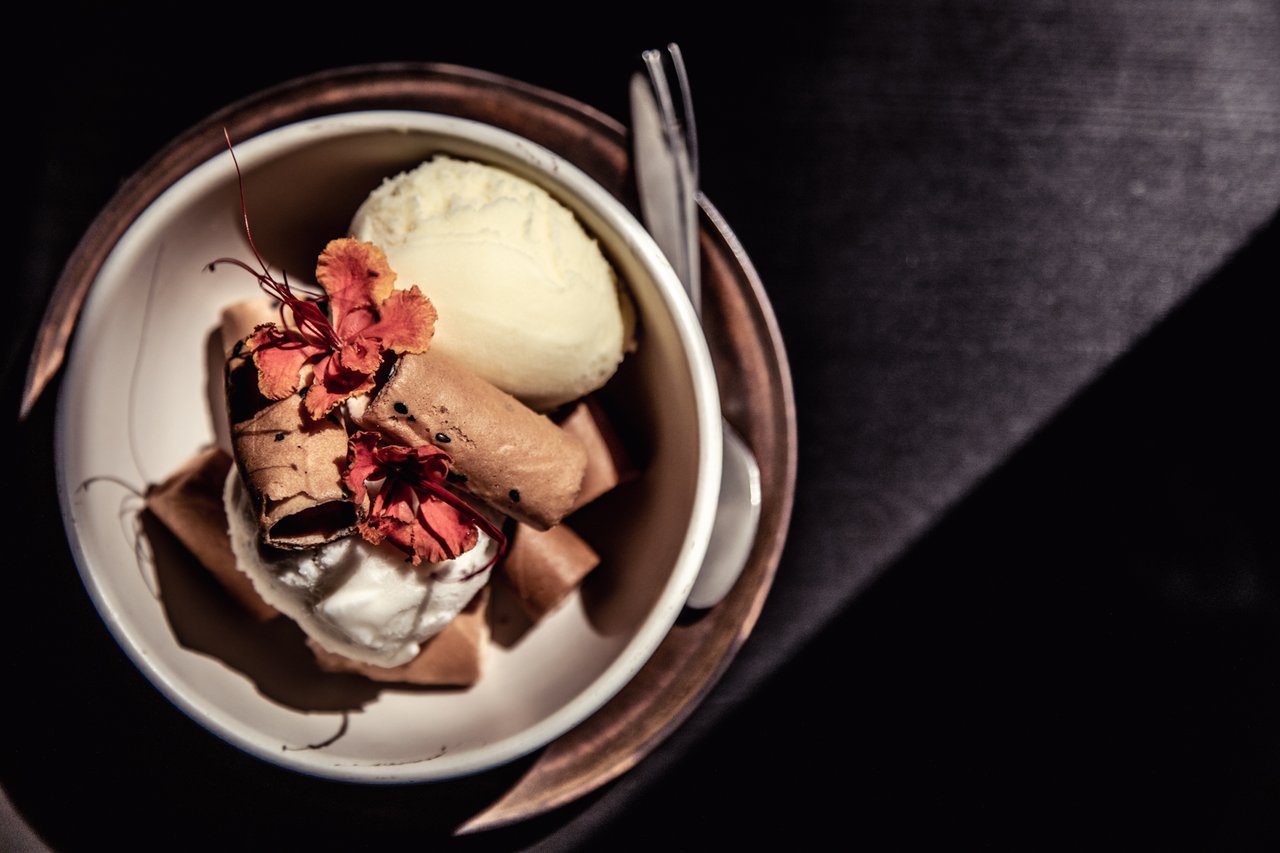 Photo taken by me @derangedvisions
My quest for fresh durian fruit will continue though. I am not going to give up because durian is one of those things that I am very excited to take part in eating while I am here. It is an exotic fruit with such strong feelings of either love or disgust behind it and now I think Faith is going to be one of those that gets disgusted whenever she thinks about it.
We got this ice cream at the Yelo House while all of the art for the Inktober event was being set up. If you have not seen any of the amazing art from the Inktober Art Show, make sure to check it out so you can see all of the great art from the members of the Steem Community that is being displayed here in Bangkok.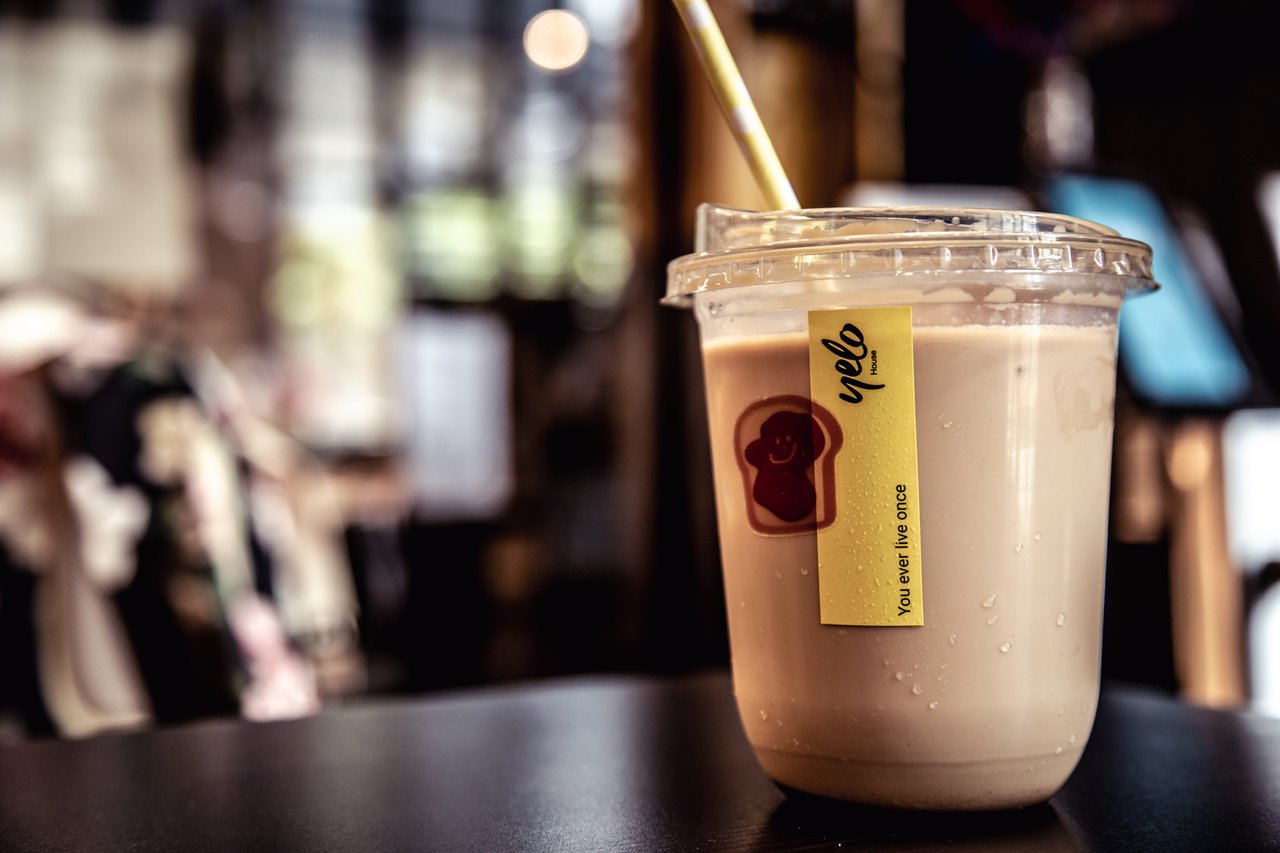 Photo taken by me @derangedvisions
Our trip to Thailand has been amazing so far. It has been incredible watching my wife break out of her comfort zone here and doing things that I would have never thought she would be doing. If you have read any of her Road to Steem Fest posts, you would know that she has been nervous about a lot of things and has let fear lead her life, but over the past year, she has been working very hard to not let fear control her life like it used to.
She has kicked her fears to the curb and we have been out exploring Bangkok in areas that she would have not dared to go into a year ago. She has tried food that she never would have. I am so proud of my wife and love her more than anything. It has been amazing being able to spend this time with her and sharing my passion for the Steem blockchain with her.
We are getting ready to go out and explore the city again today prior to the ending festivities of Steem Fest. Whatever you go out and do today, make sure to make it awesome. Life is all about creating memories and spending it with loved ones. Like the Yelo House says:
You Ever Live Once