Time flies... Good time flies even faster... Today is already Day 4, the last day of Steemfest... So this post is about Day 3... Let's recap what we had done on Day 3.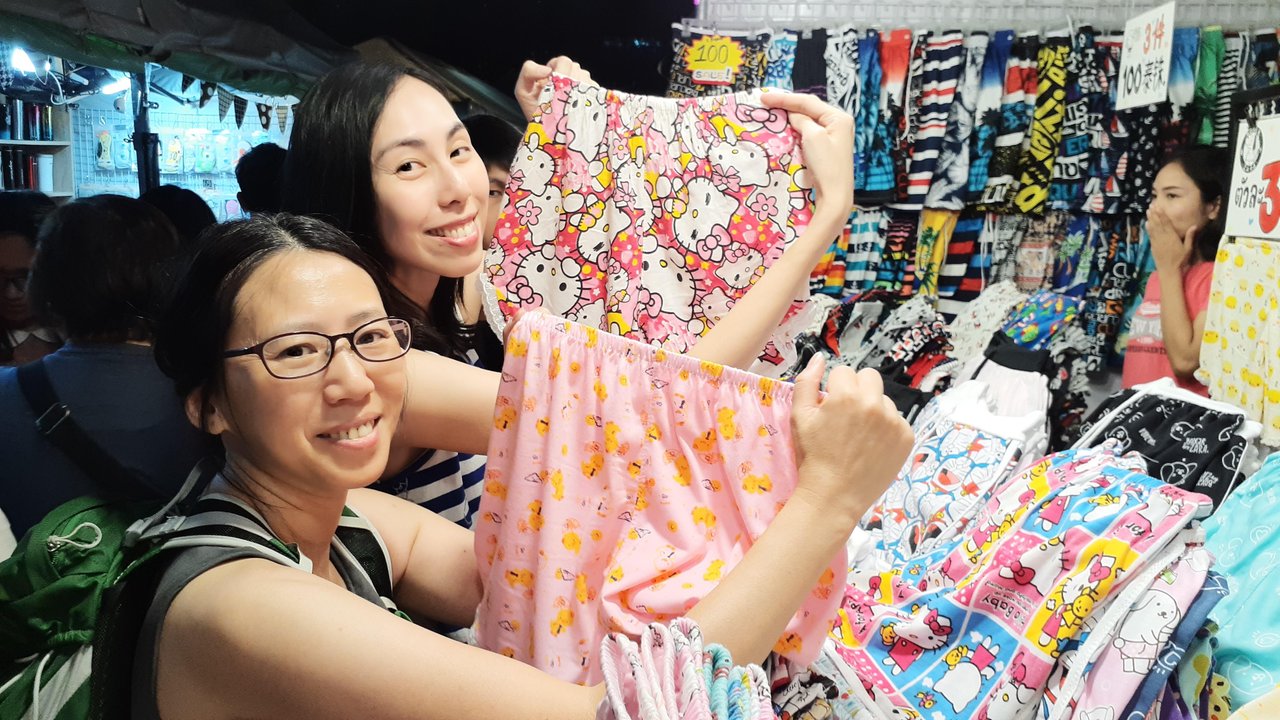 Day 3 is free and easy DIY day trip... So me, @livinguktaiwan and @travelgirl went on the shopping trip. You can see these two girls having FUN shopping for the cute lovely shorts...
Our day started with morning breakfast with @slobberchops and @goblinknackers. We enjoyed noodle soup together. Me and @livinguktaiwan had the pork meat balls whereas @travelgirl @slobberchops and @goblinknackers had the fishball, fish paste and fish cake. The meat balls tasted good however @goblinknackers didn't like his fishball, fish paste and fish cake. I didn't have a photo of us eating our breakfast but you can visit @slobberchops'post for more details.
Here's our little walk before our breakfast. @livinguktaiwan brought us food hunting.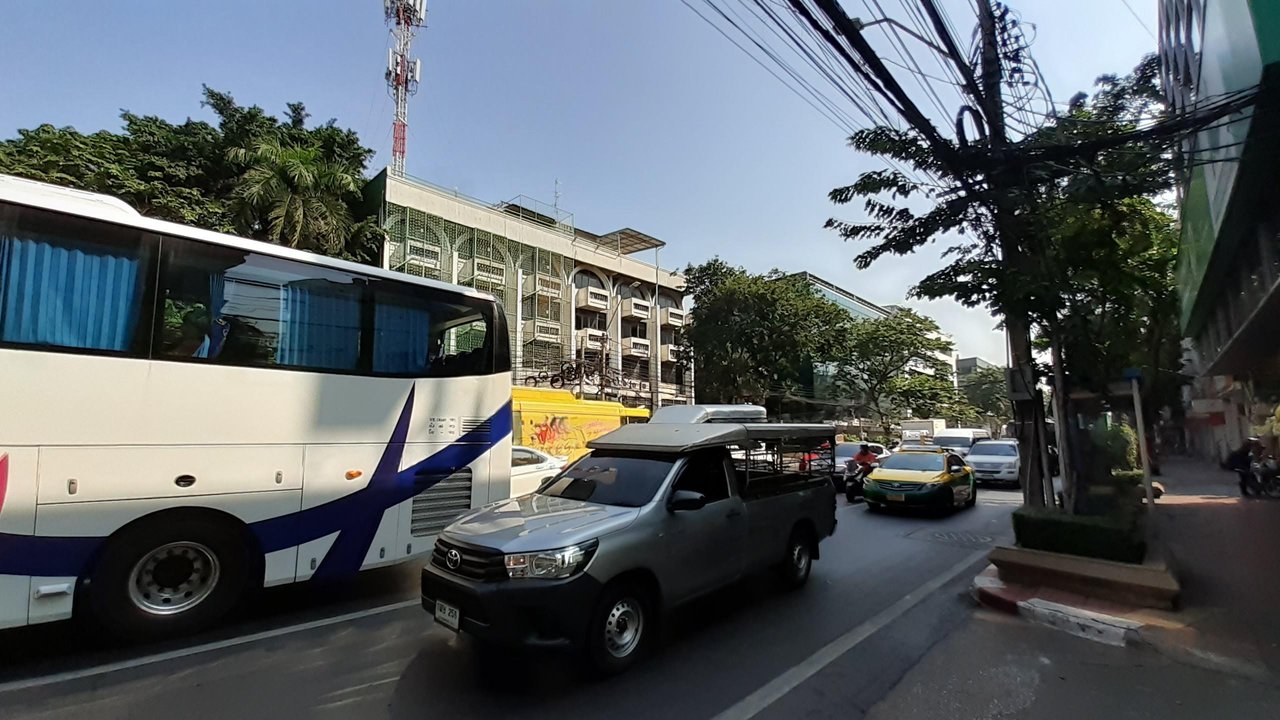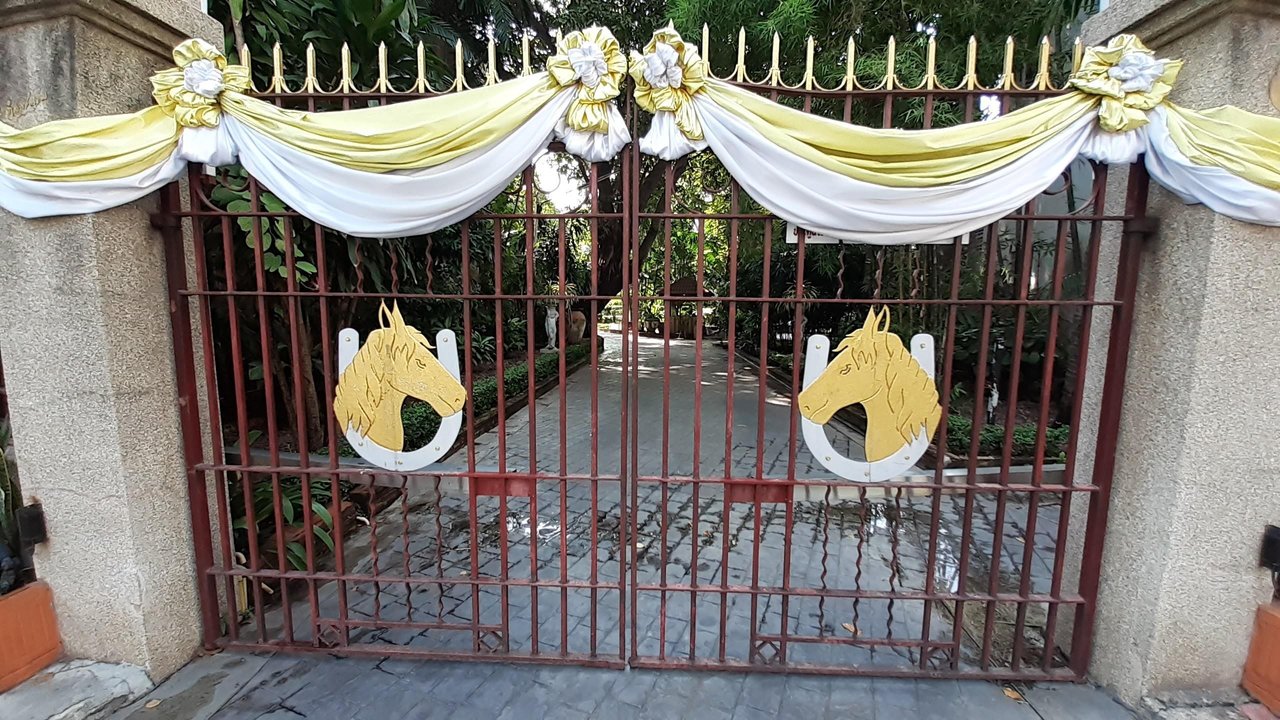 All of them surrounding these Thai couple (not sure whether they are real couple or just business partner) waiting for their Thai tea and coffee.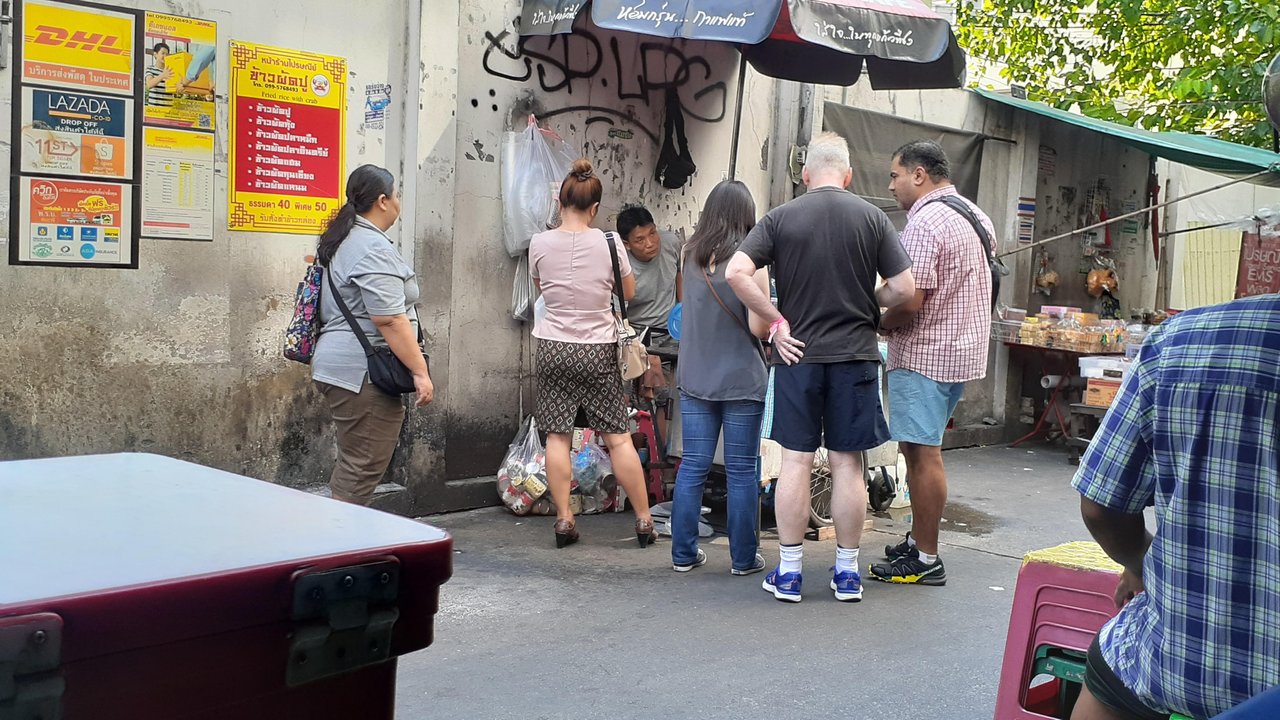 Photos taken after our breakfast and our little shopping started. We were walking around the market nearby the Prince Palace Hotel.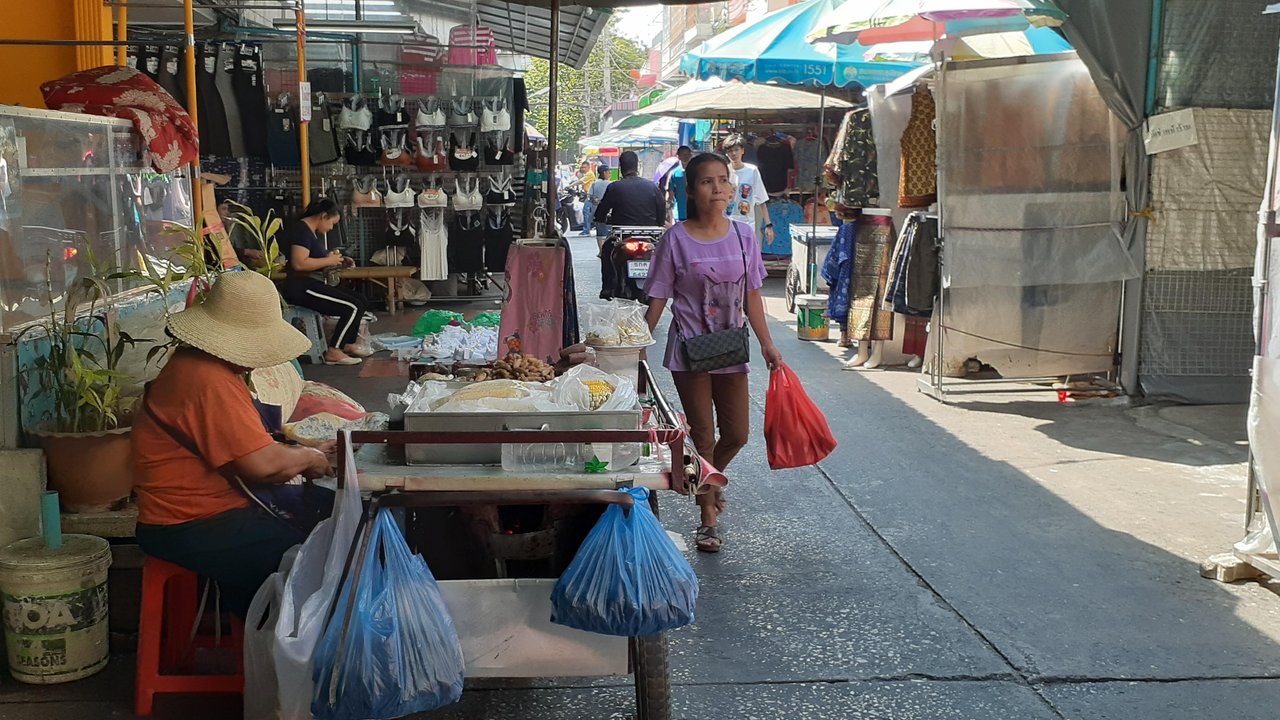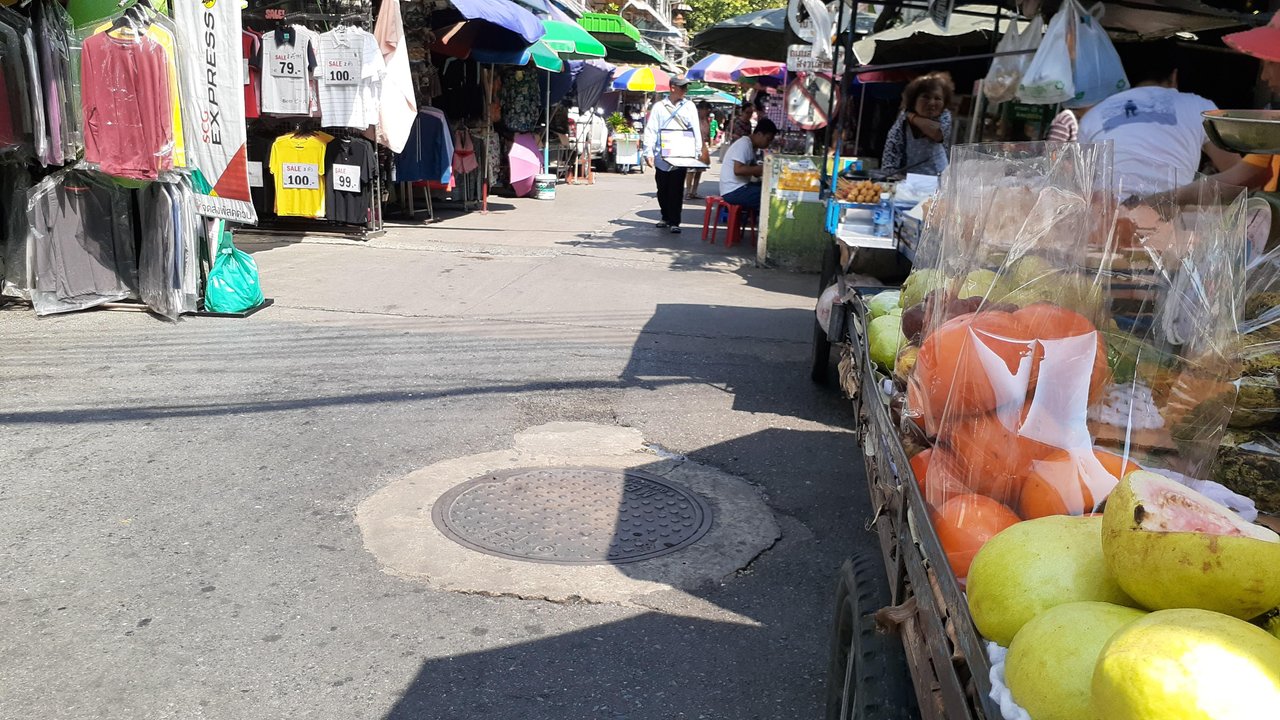 We can see this (I am not sure the correct name for this) almost everywhere in Thailand. We do have this back home in Malaysia but it's slightly different.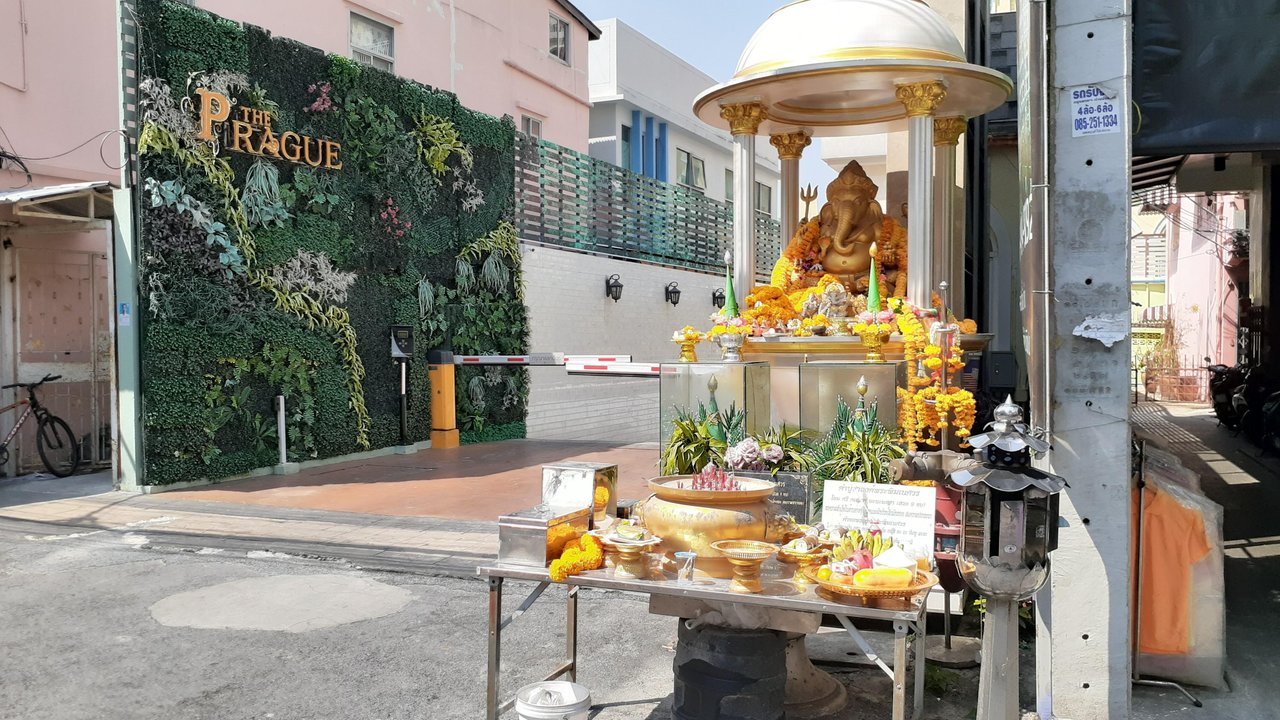 Shoppings... yea... did you manage to spot them in the photo? 😁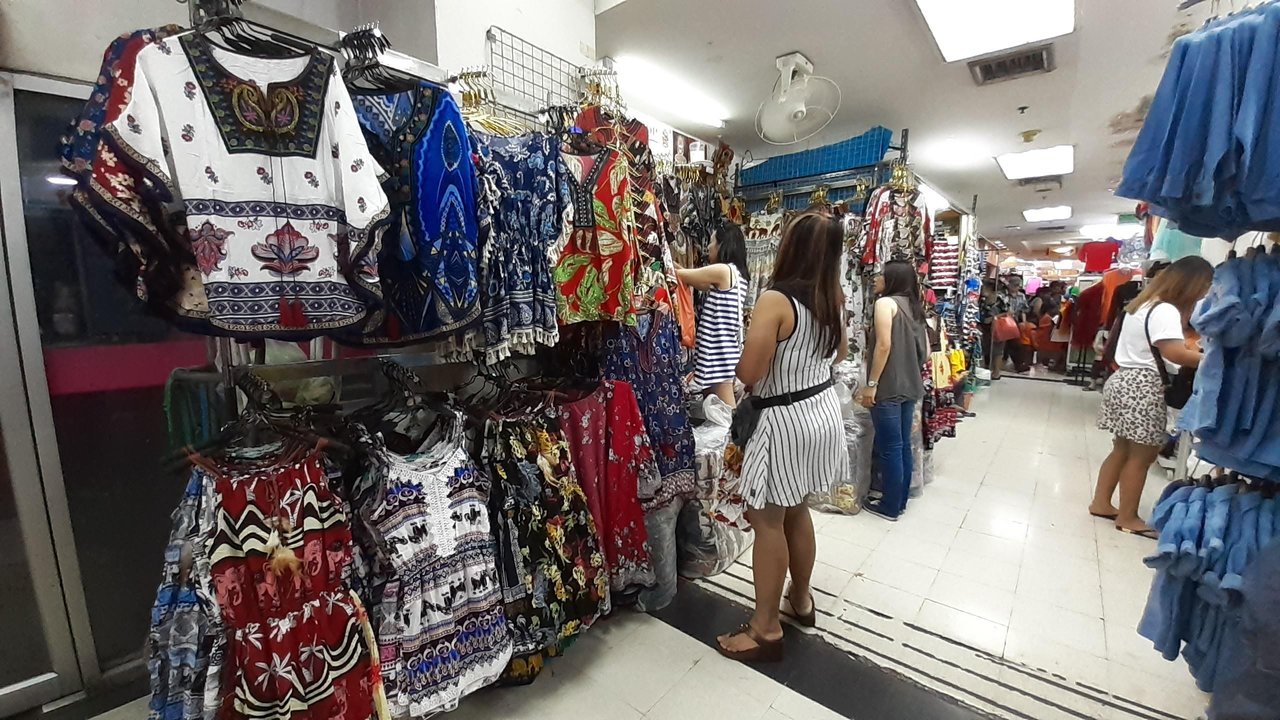 Adter the market nearby Prince Hotel, we took a Grab to the Chatuchack Weekend Market... for more shopping...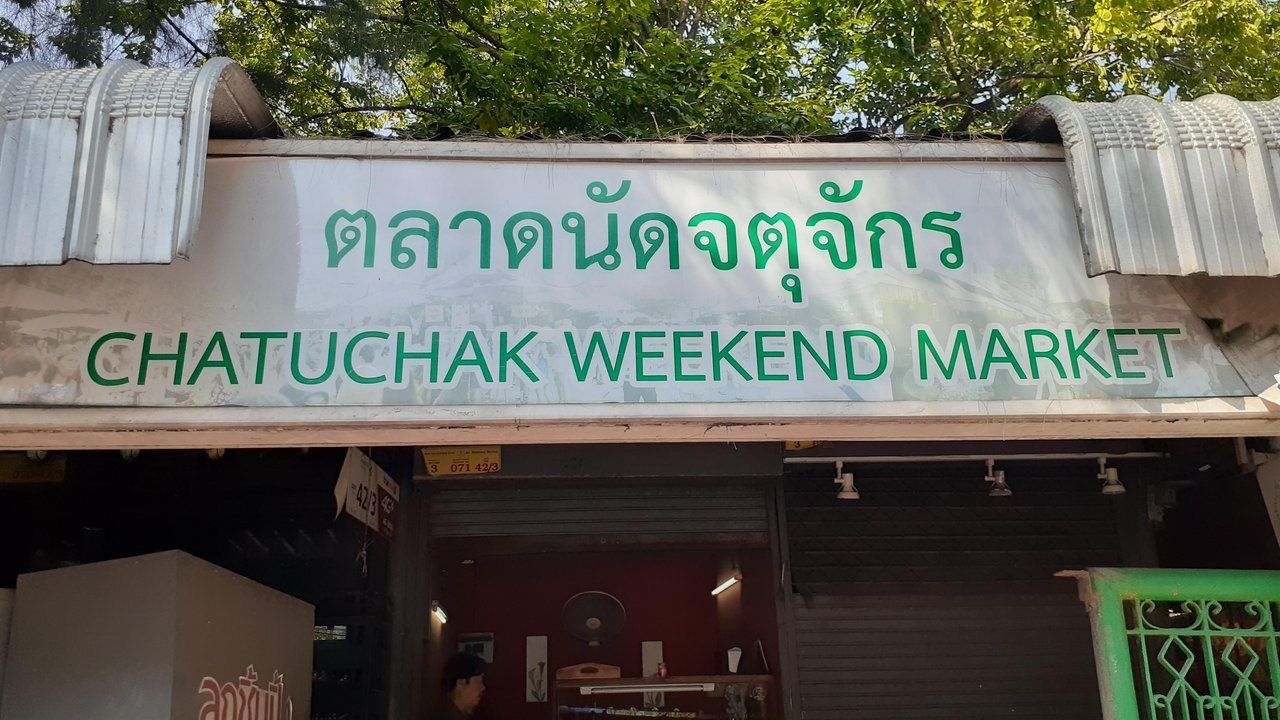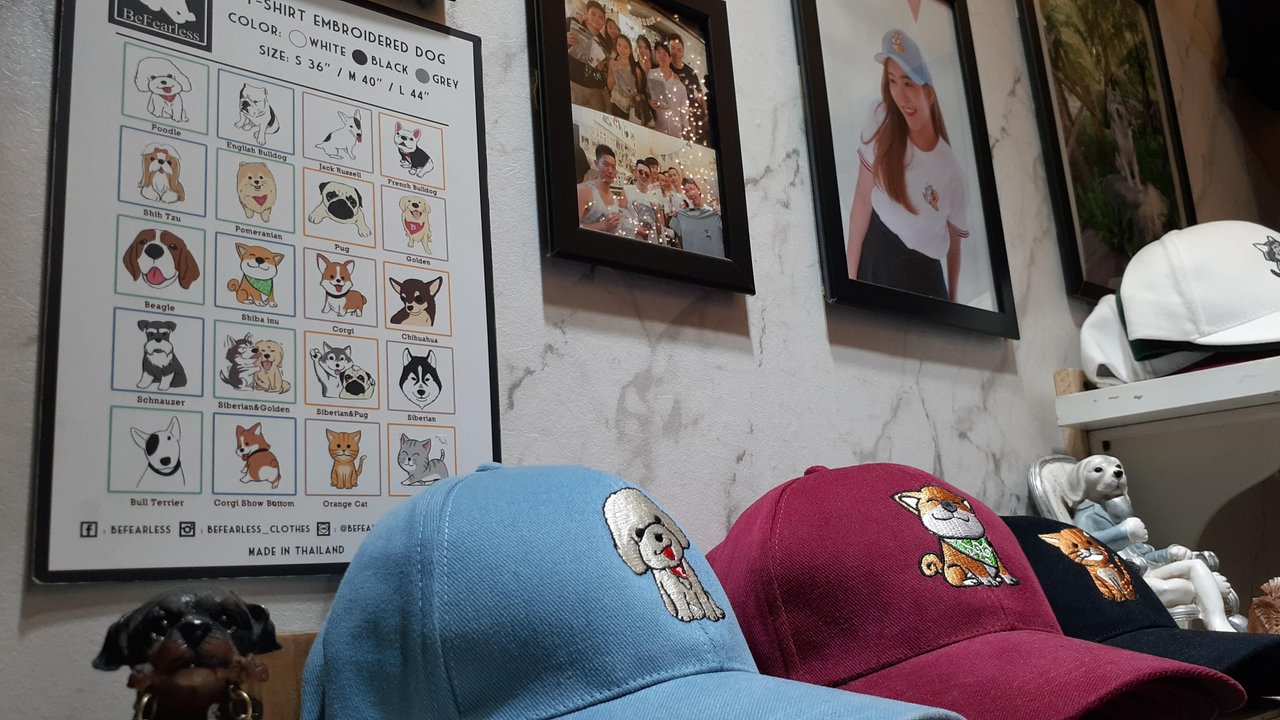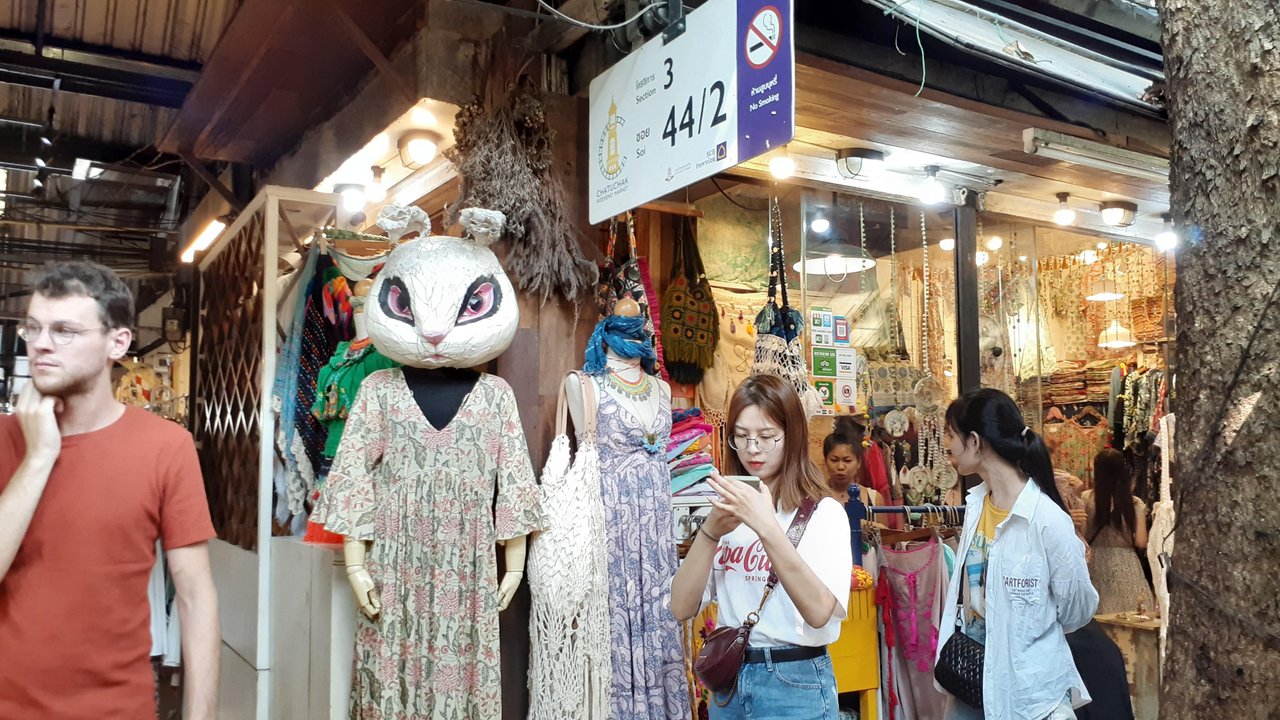 See who's on the move again... 😎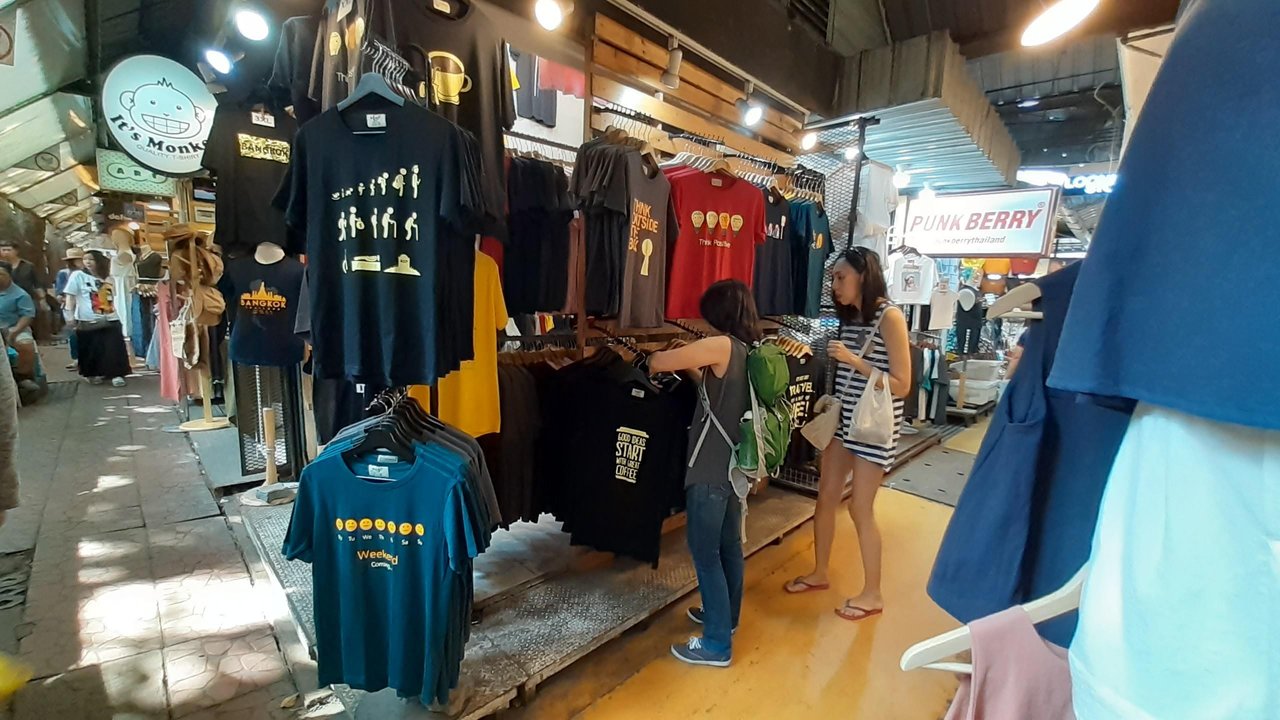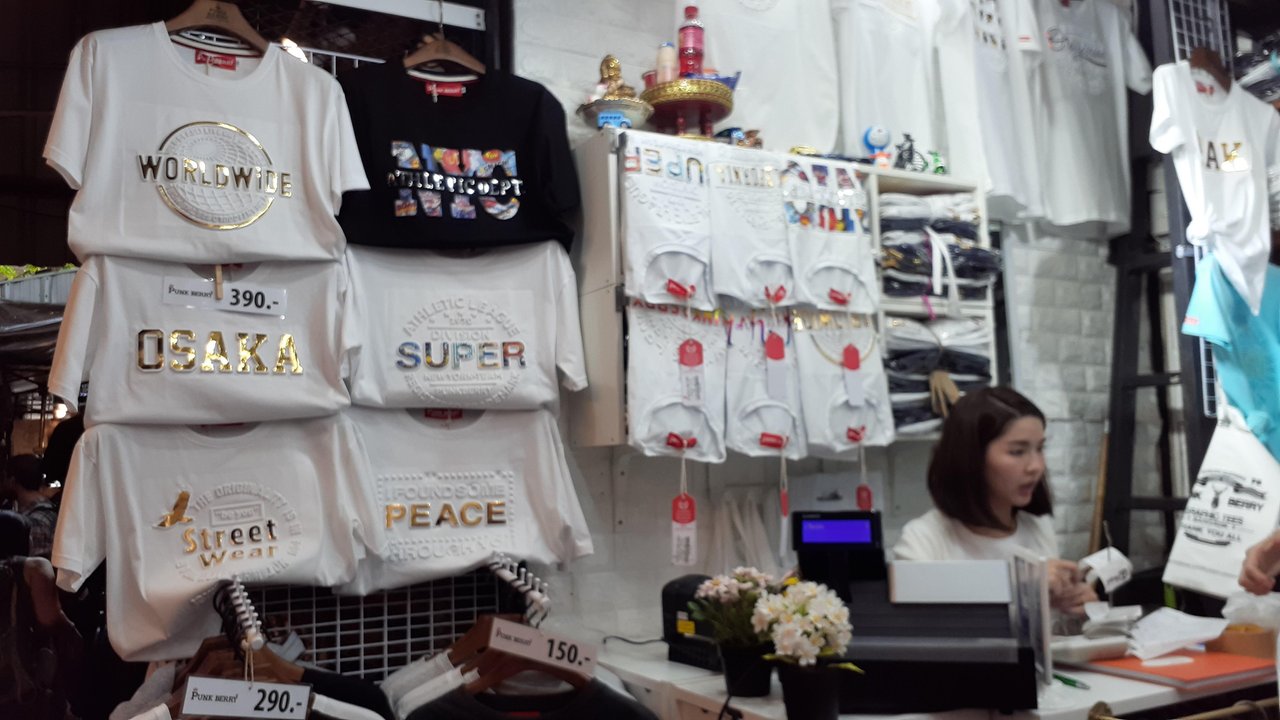 The tshirt designs are pretty cool.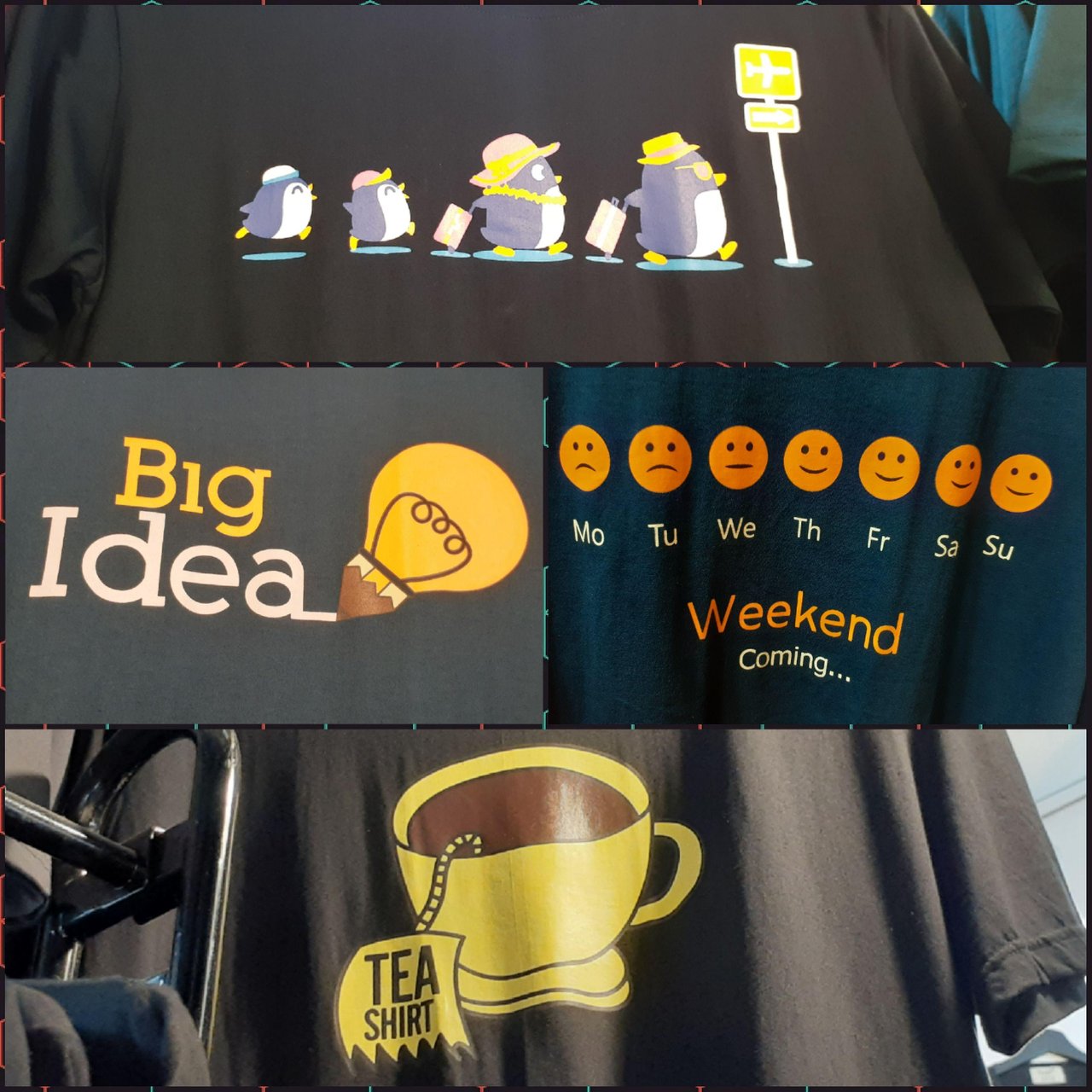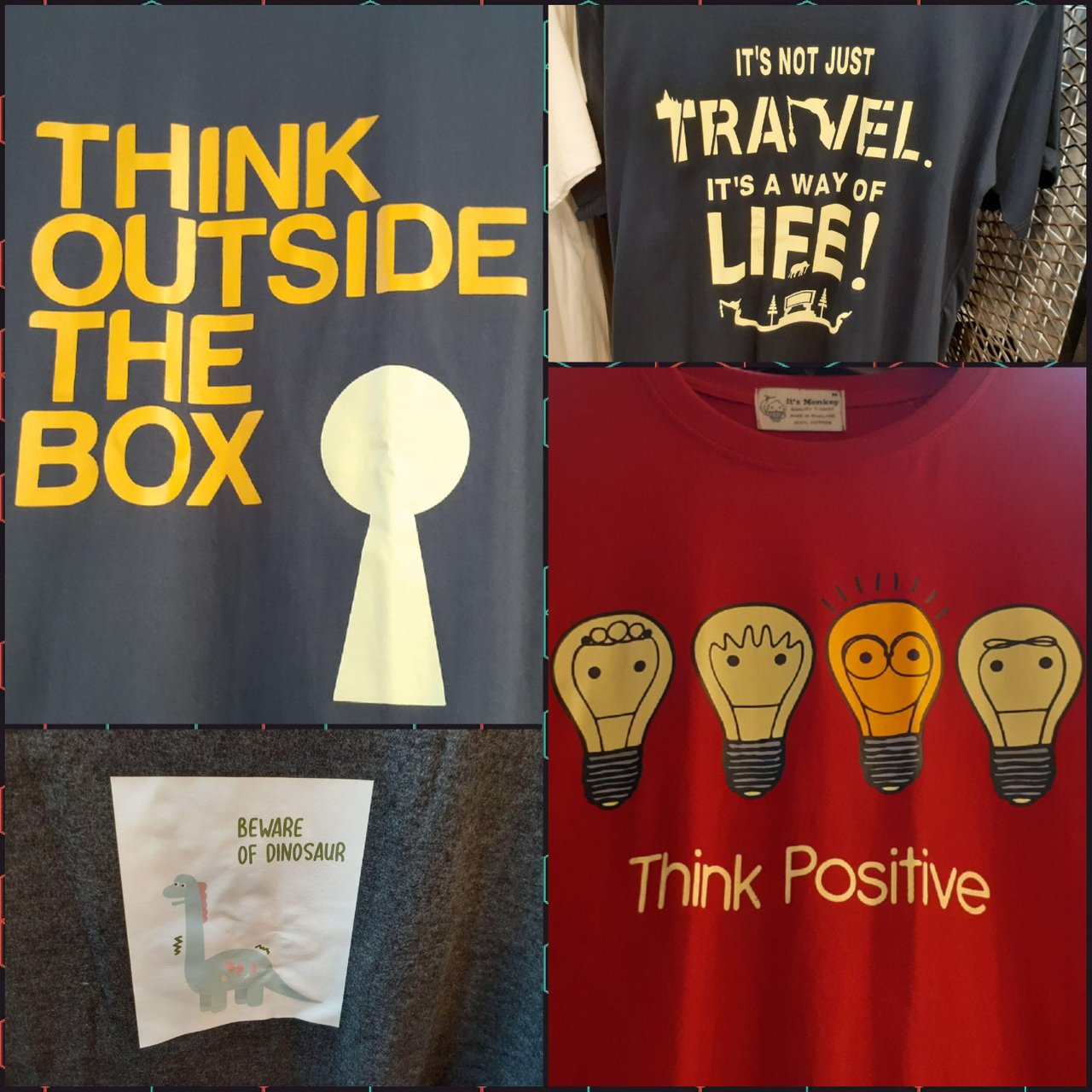 We shopped for food as well... we needed the energy to go on more shopping... 😁😋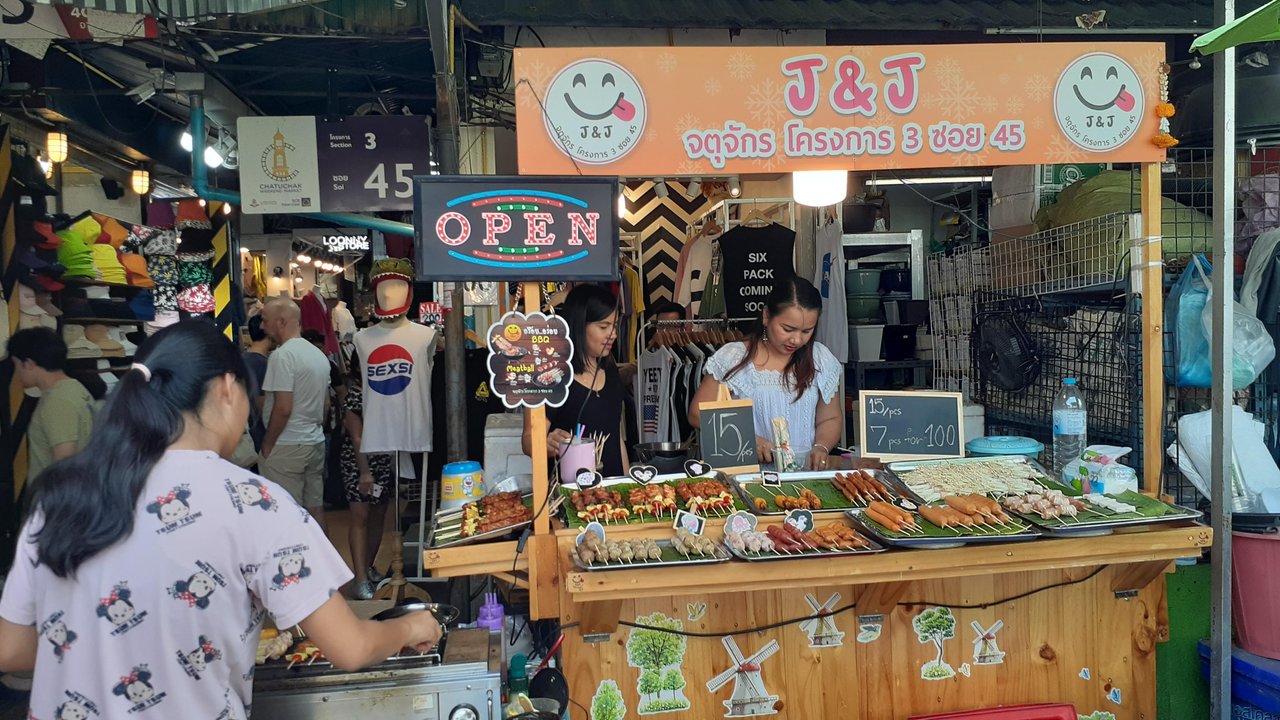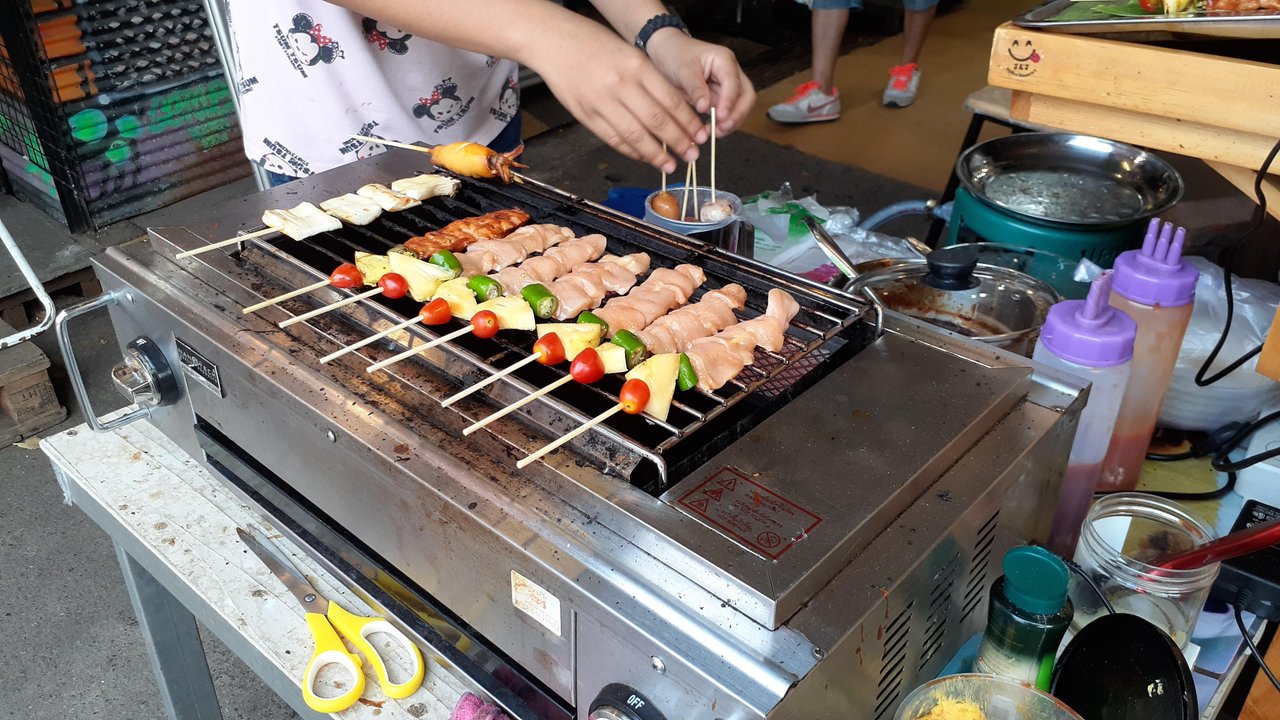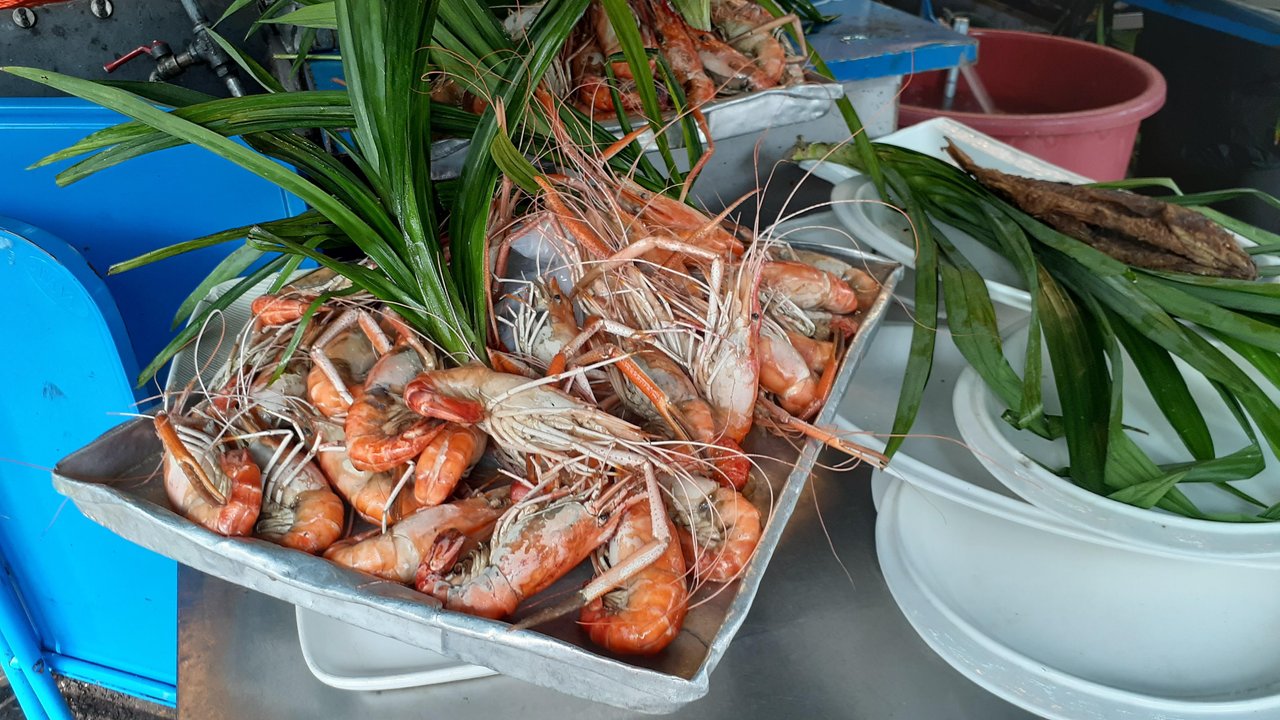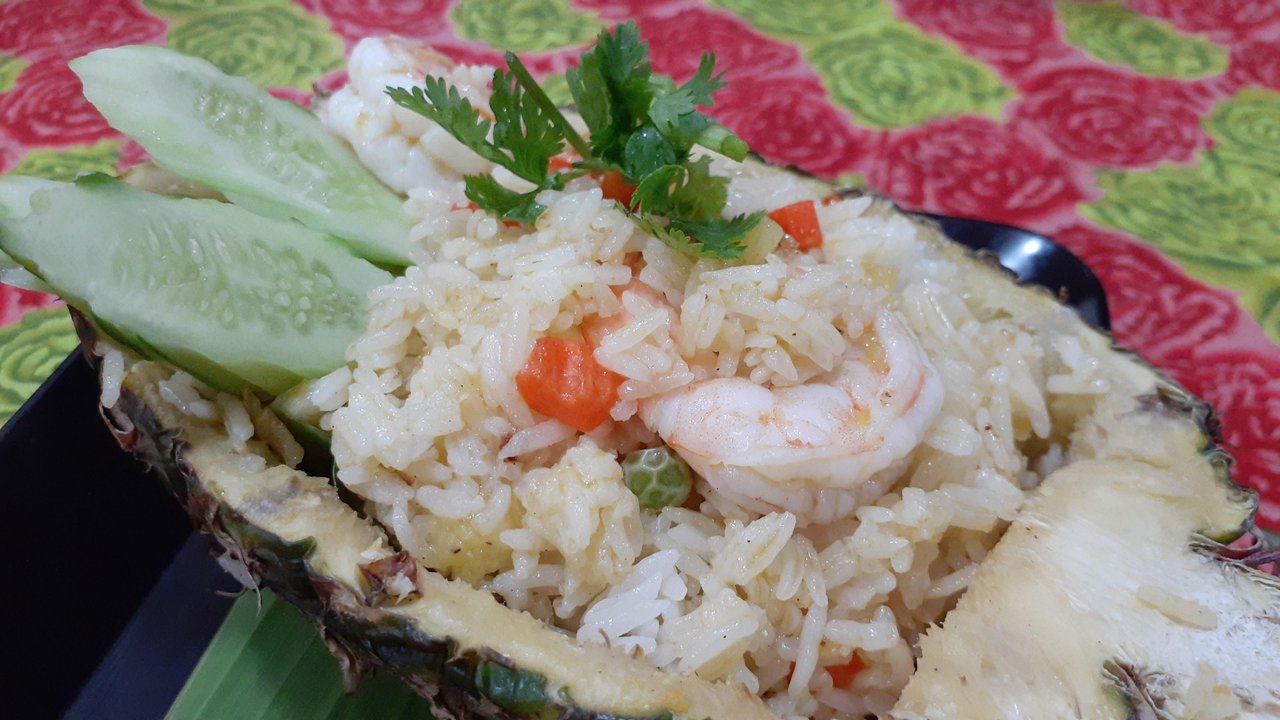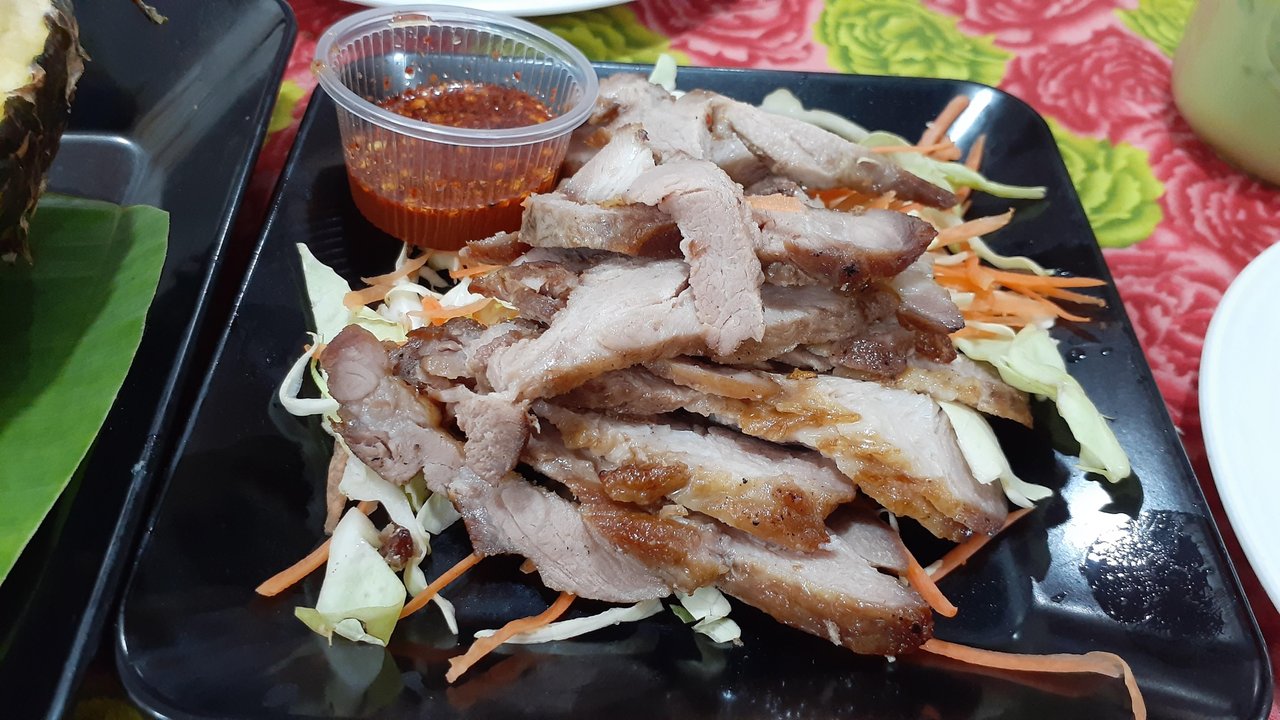 Seems like this post is getting longer and longer and it's just half the day... so I am gonna split Day 3 to two posts... Stay tuned... for the Part 2 tomorrow.
With love from me in Bangkok by the riverside waiting for our closing dinner now... It's a bit sad this is ending soon.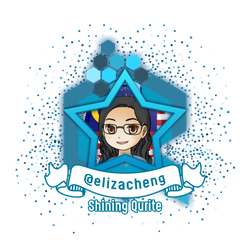 If you like the idea of CREATE and EARN (just like here in Steemit), then do you know that everyday while we connect with our family and friends through chatting, texting, voice and video calling, we can EARN from that too? Click on the image to start EARNING from connecting with your family and friends!