Bangkok is a city of concrete, green few and far between. There are few scheduled SteemFest events today, so I decided to do some exploring on foot, heading south on Thanon Krung Kasem.
Infrastructure pipes go above canals rather than underground. Close to the coast and sinking (maybe not sinking as fast as Jakarta but threatened by rising ocean levels nonetheless) burying infrastructure underground is just not an option: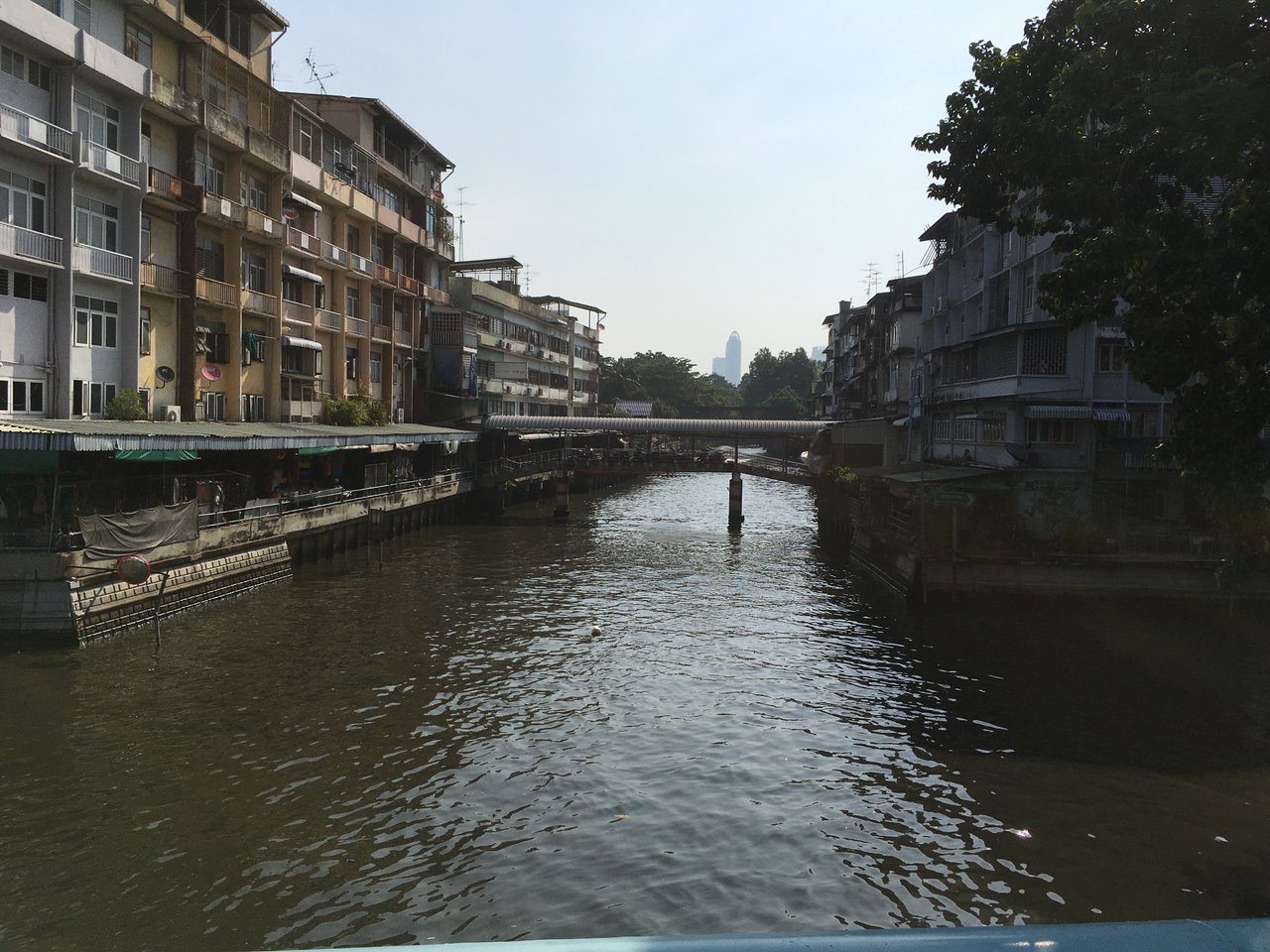 Ran into this fashionista. The jacket is questionable in this heat and humidity, but his sunglasses are a smart idea: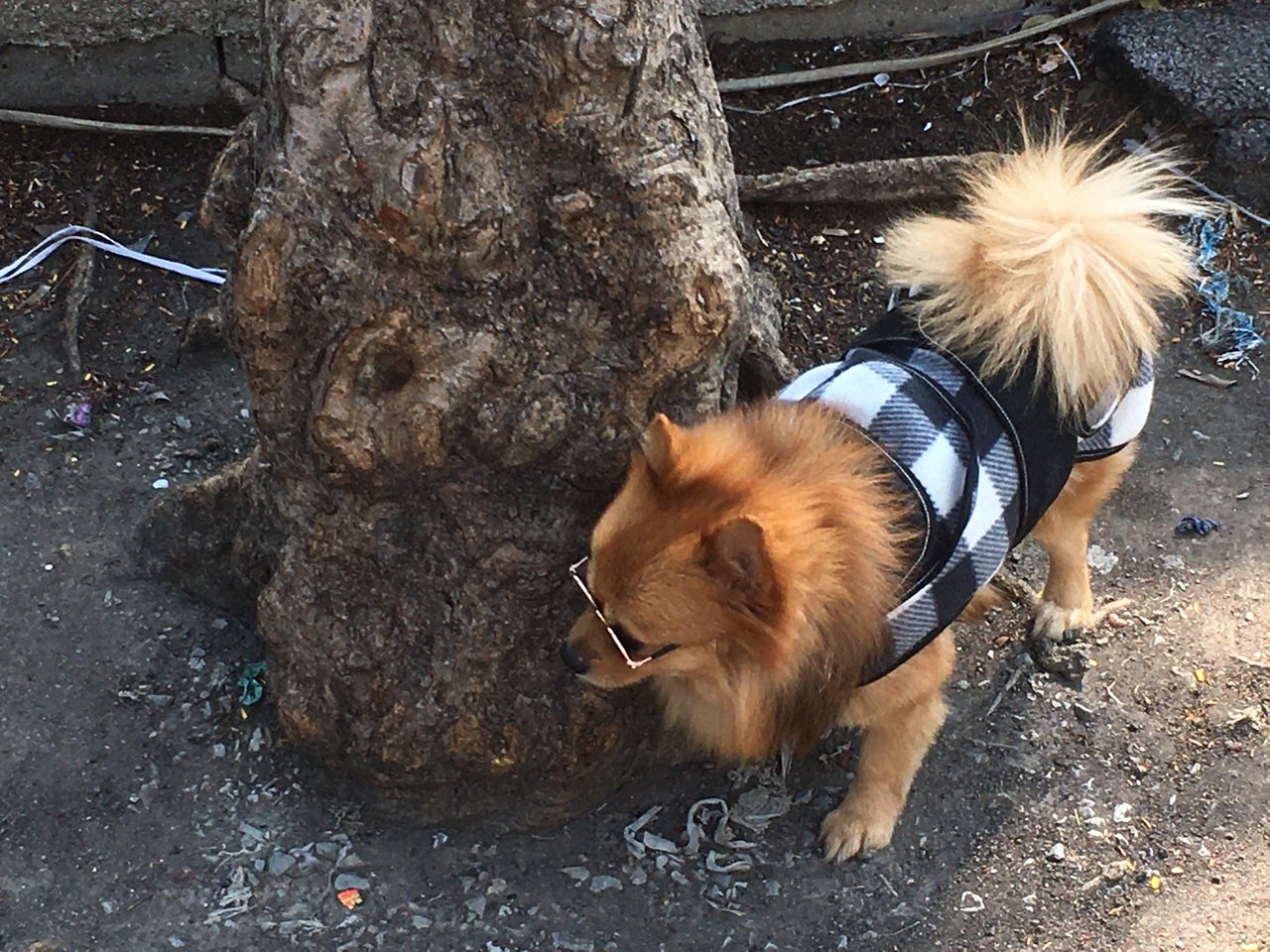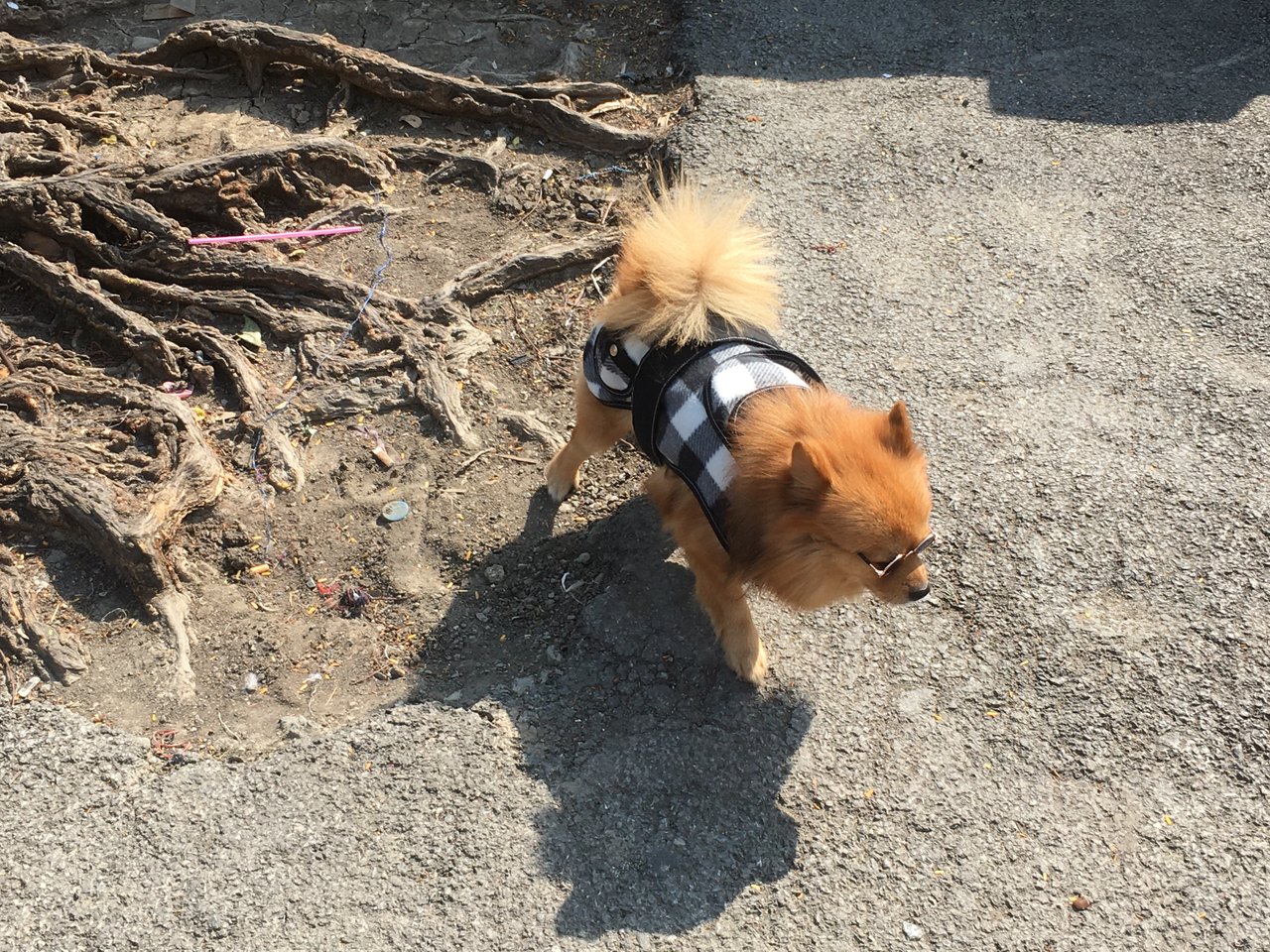 No option to bury cables either: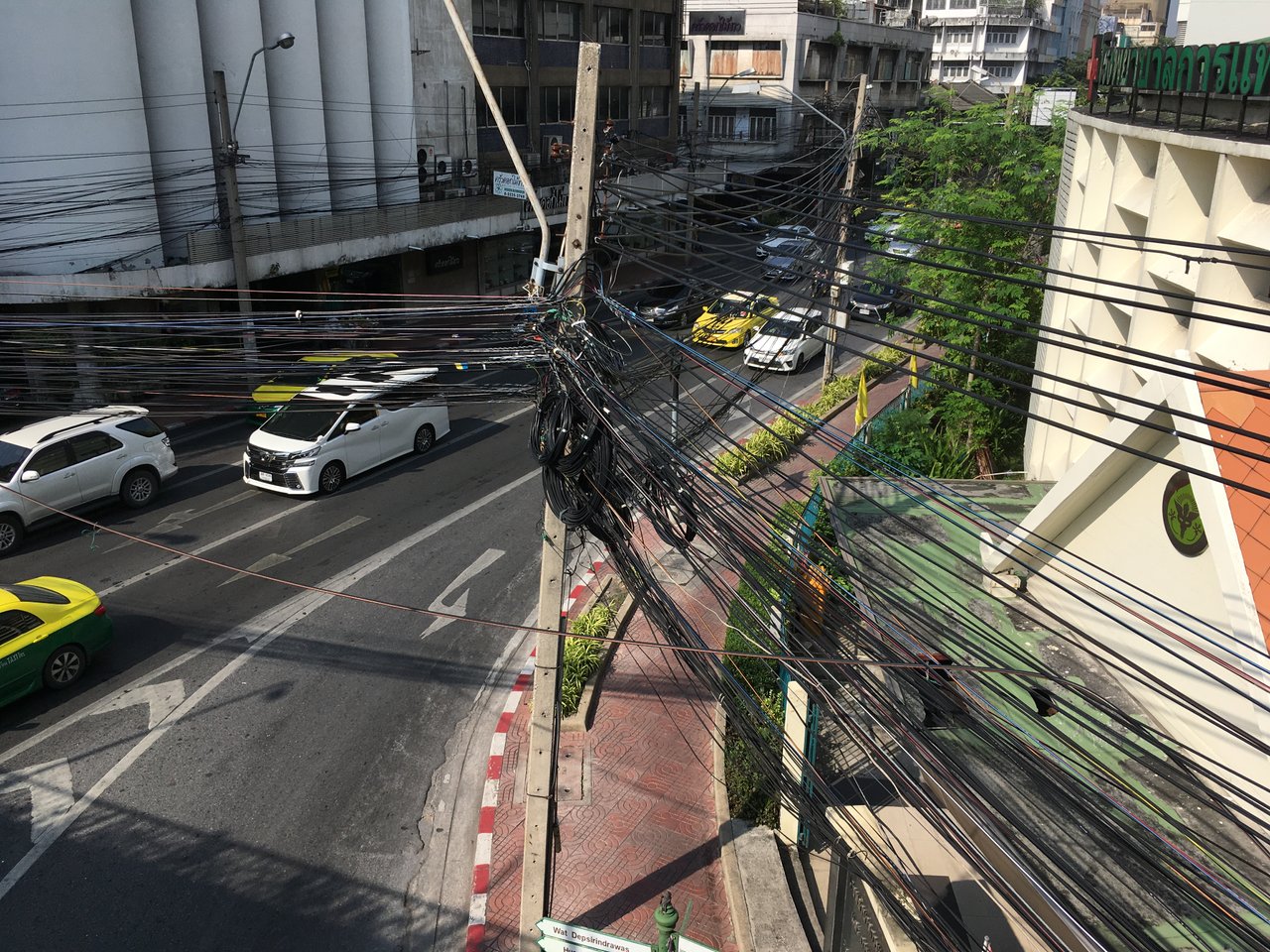 Playing soccer/football on concrete: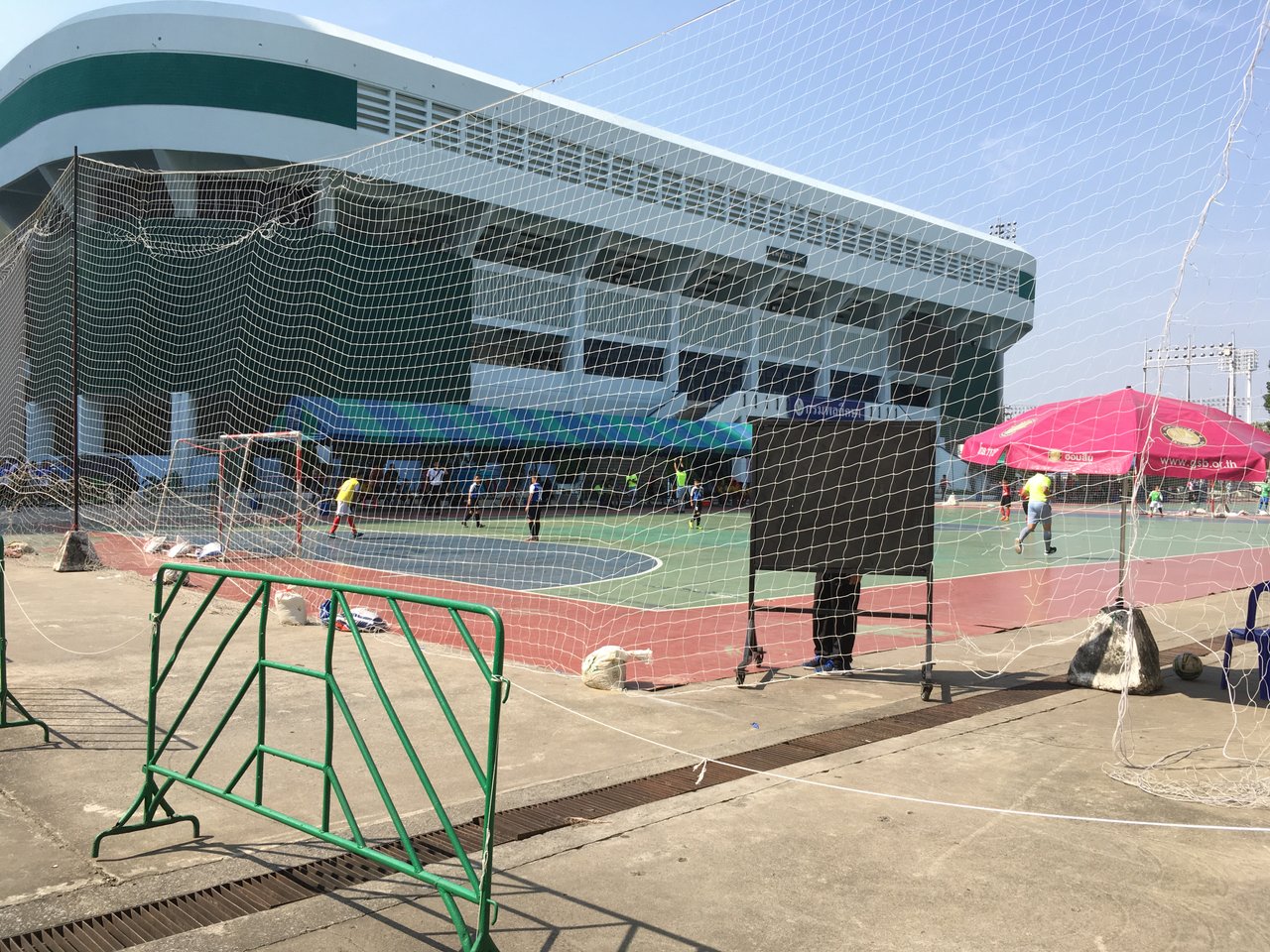 Neon sign in the men's room of a small shopping mall where I stopped off for an iced latté: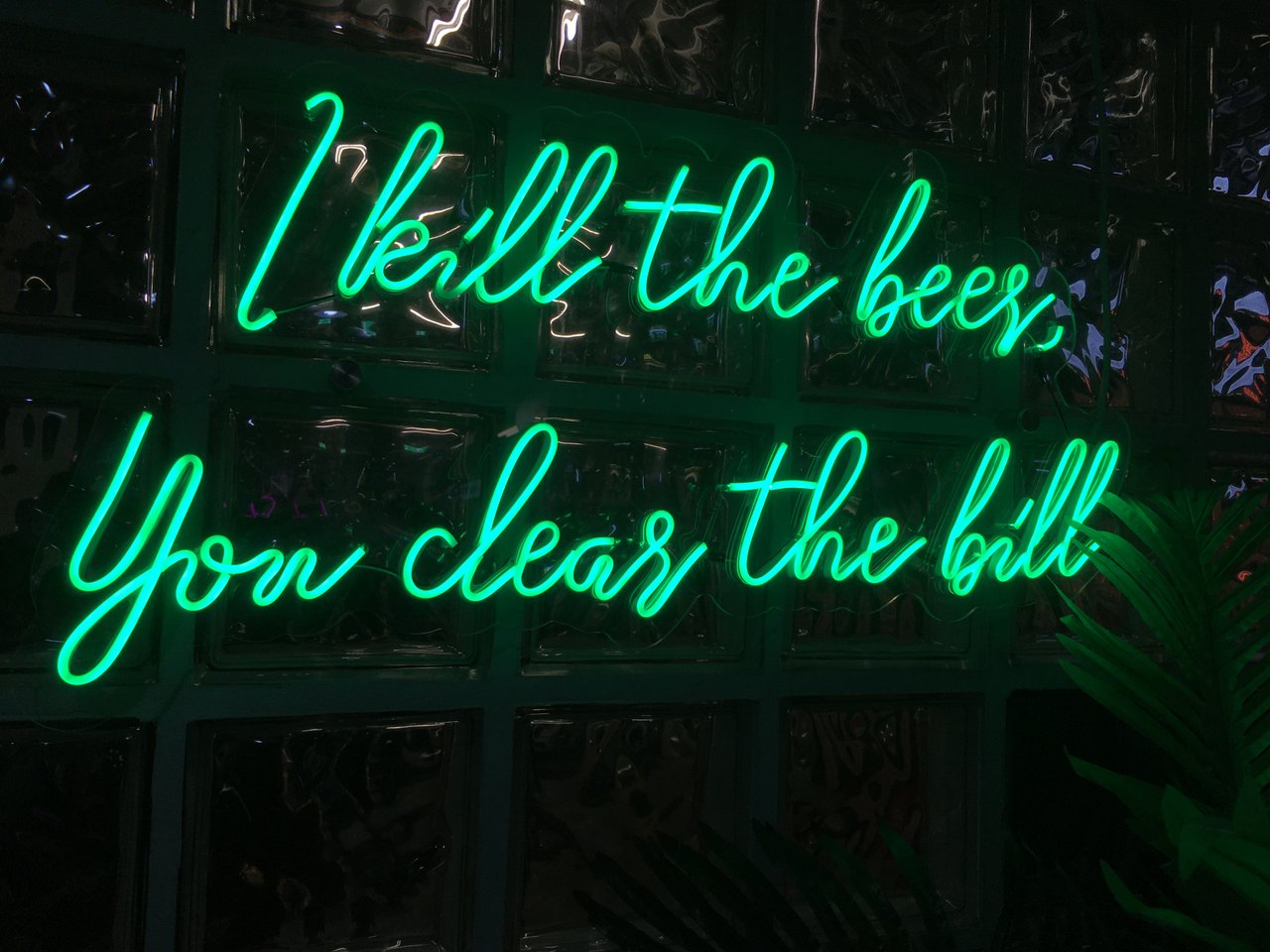 A high-density apartment building. Dang those portrait photos that Condenser does not like: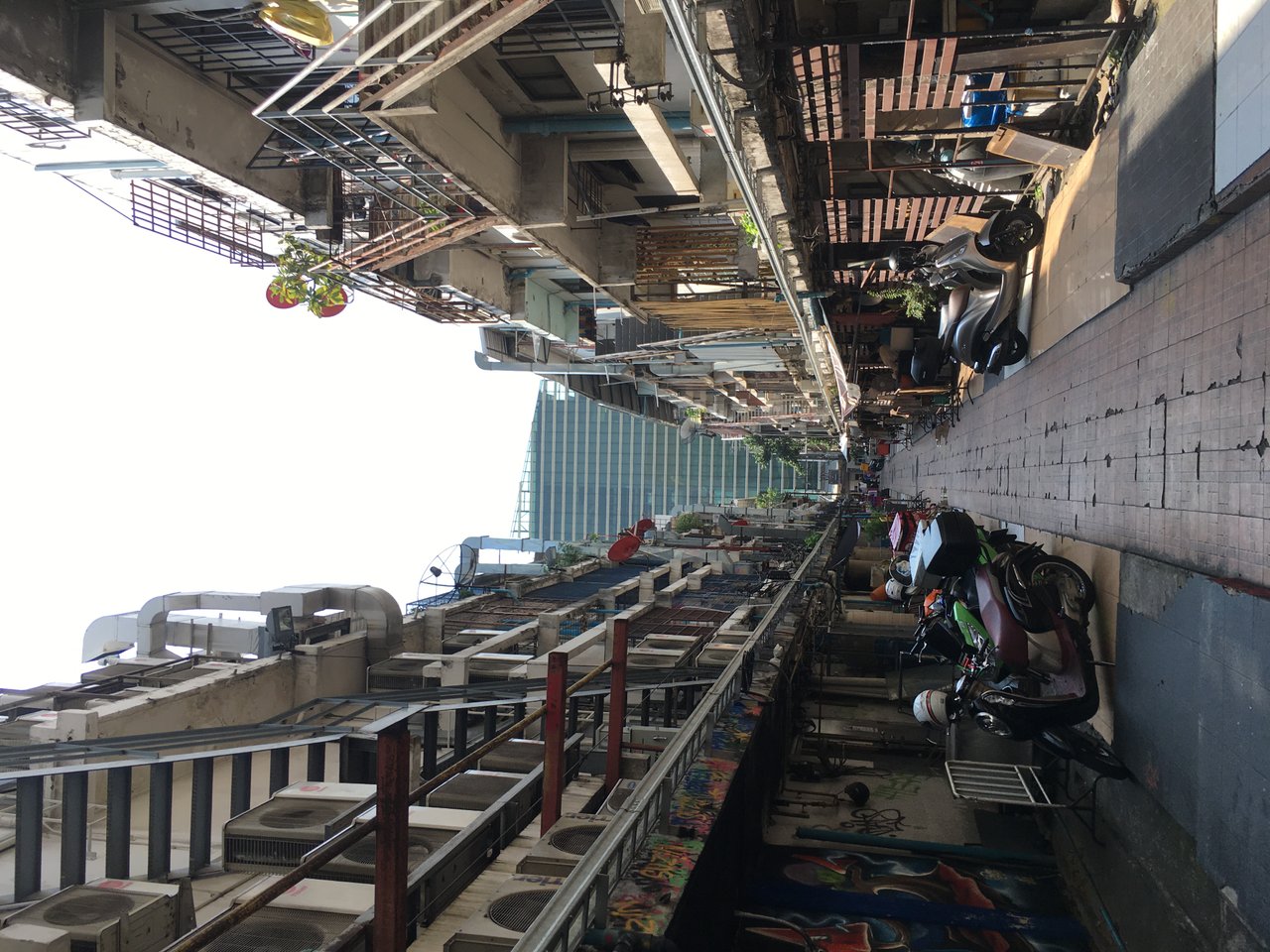 On the grounds of the Dutch ambassador's residence. Yeah, my finger got in the way: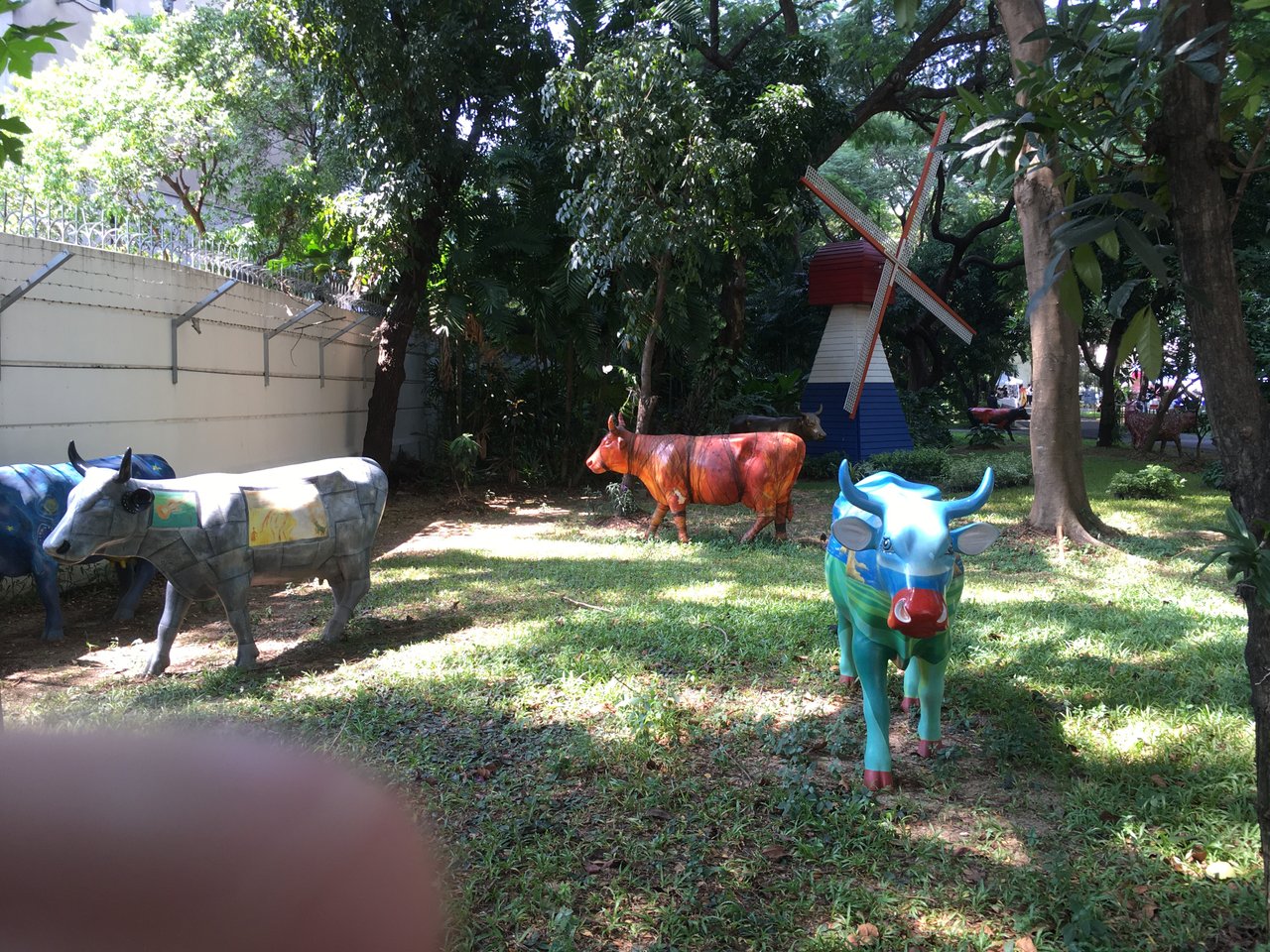 These guys will come visit me in a Thai jail if I do something stupid. I took a picture of the embassy itself but a guard made me delete it. I was not about to argue with a guy with a gun: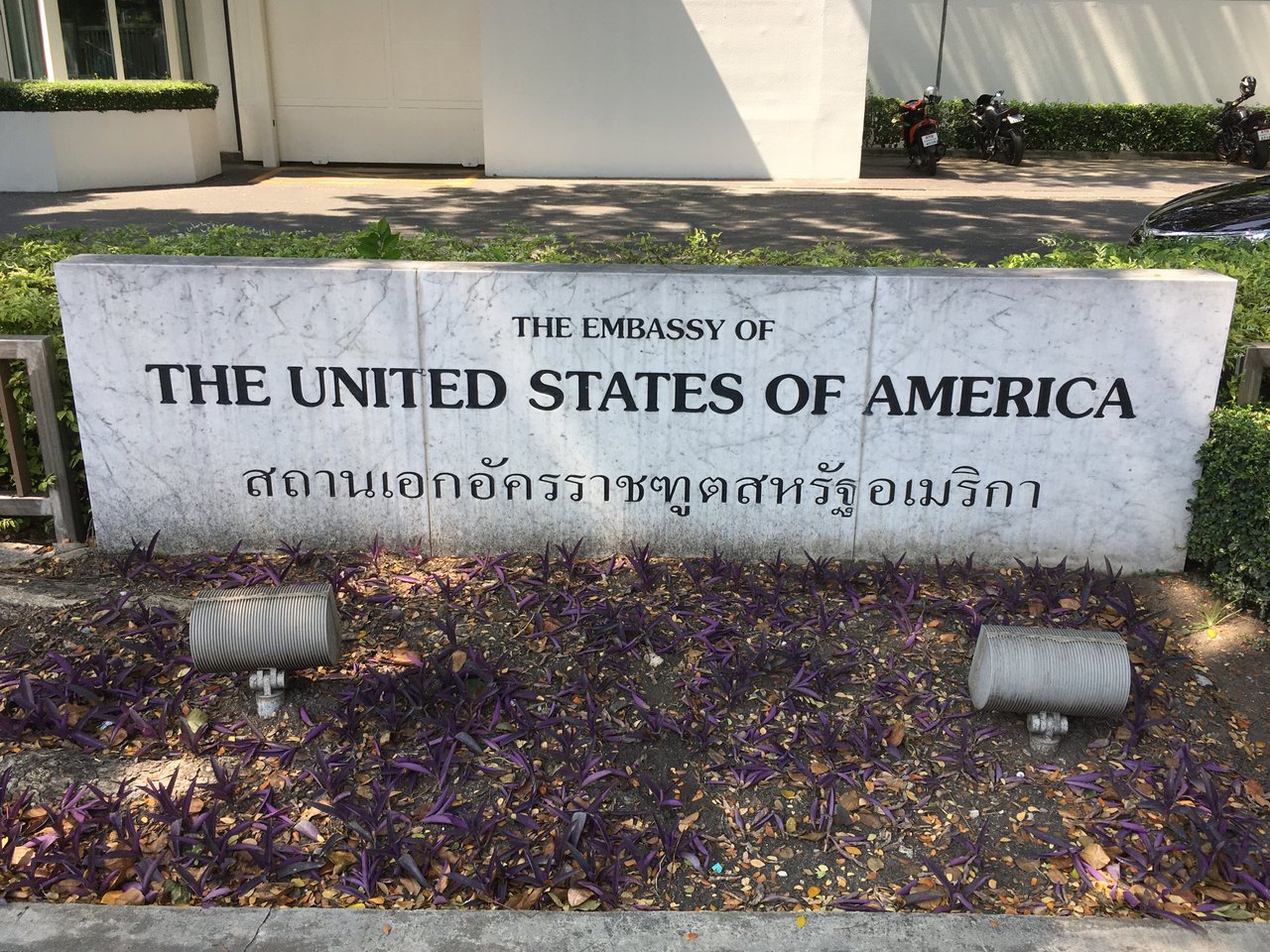 Lumpini Park is one of the few green areas in Bangkok. Lots of construction going on, at least some of it clearly for temporary structures (I got the impression that it might be for an upcoming fair of some kind, but might be wrong), the smell of sawdust competing with something else. Lemongrass?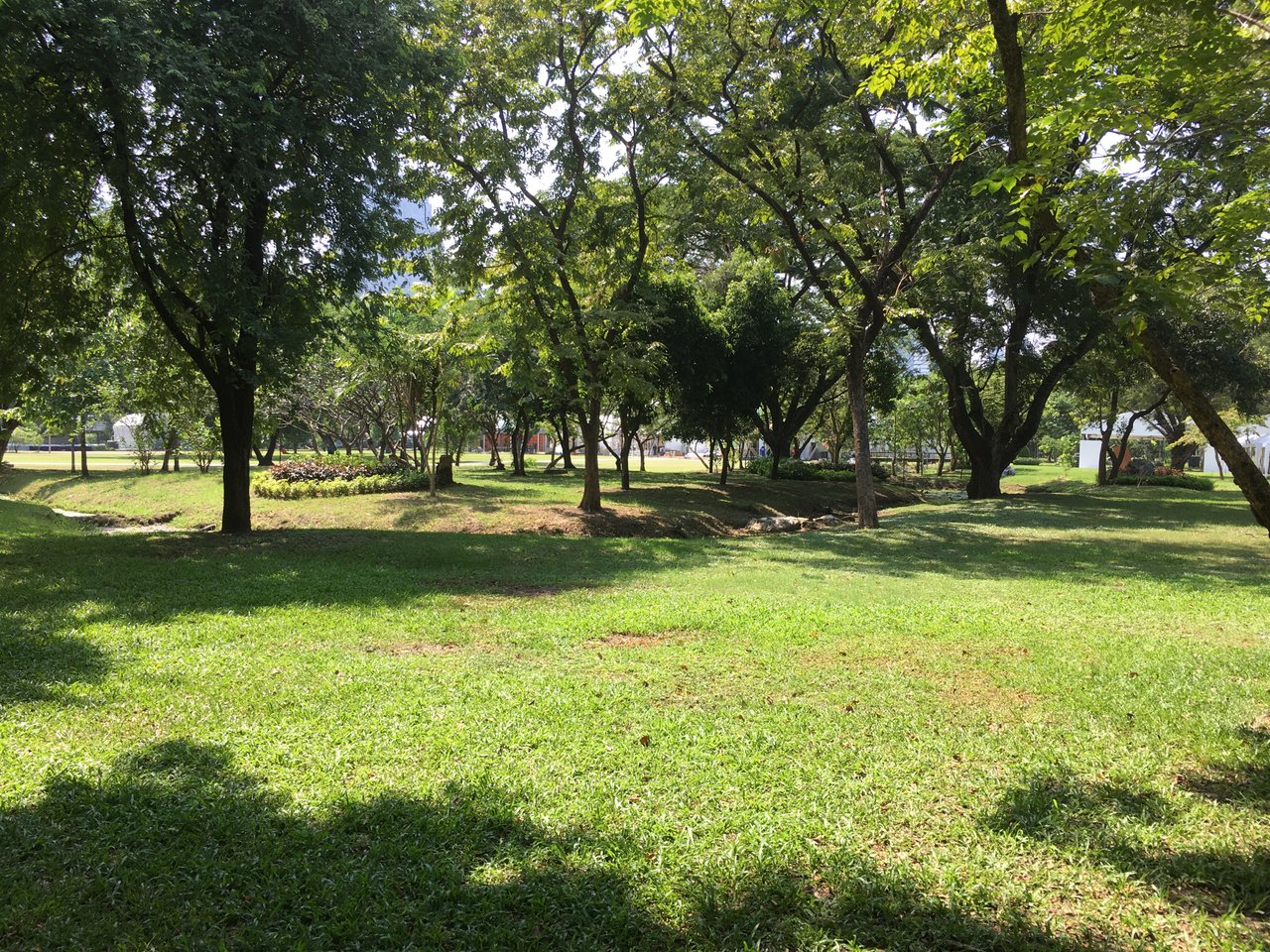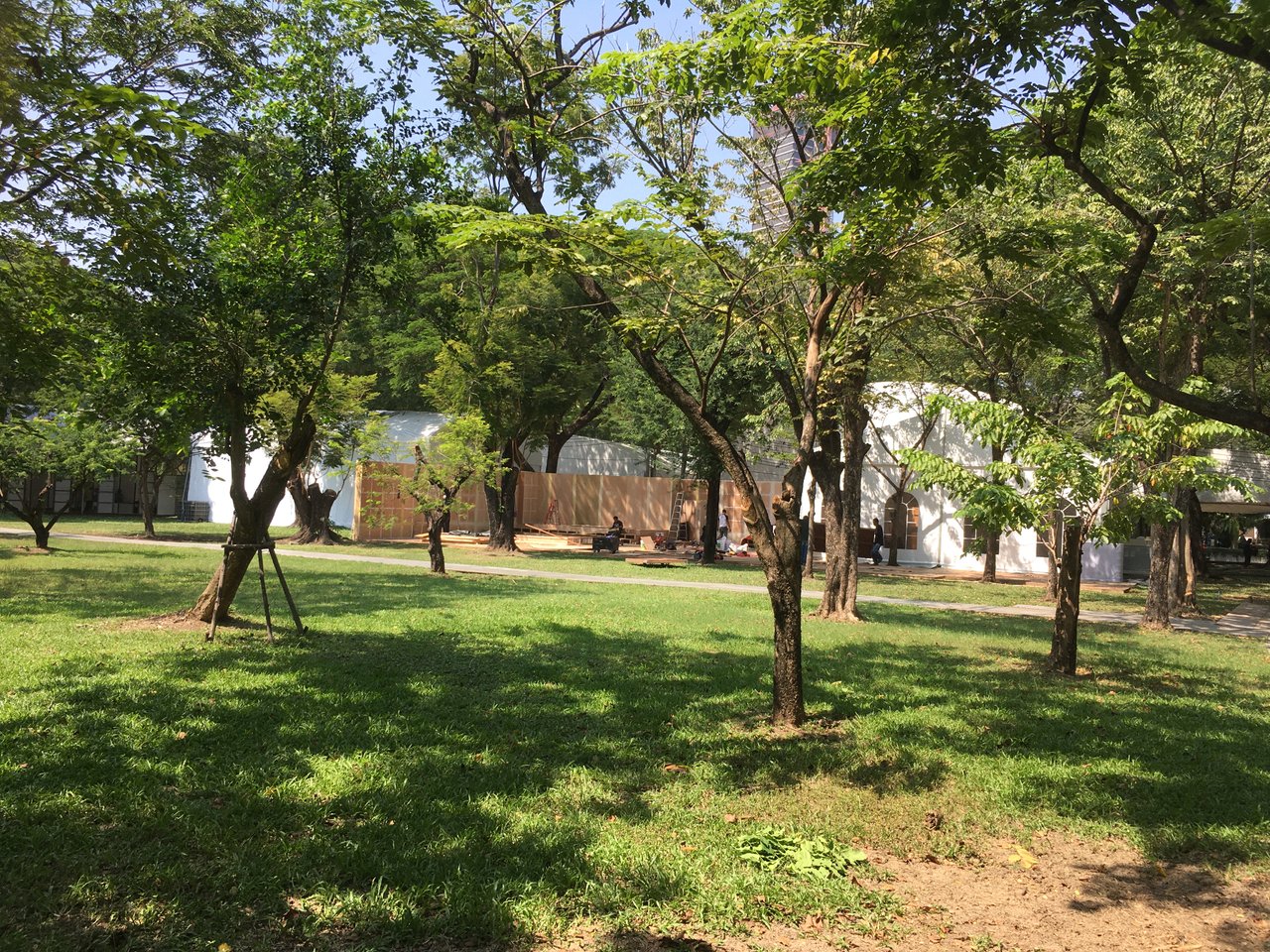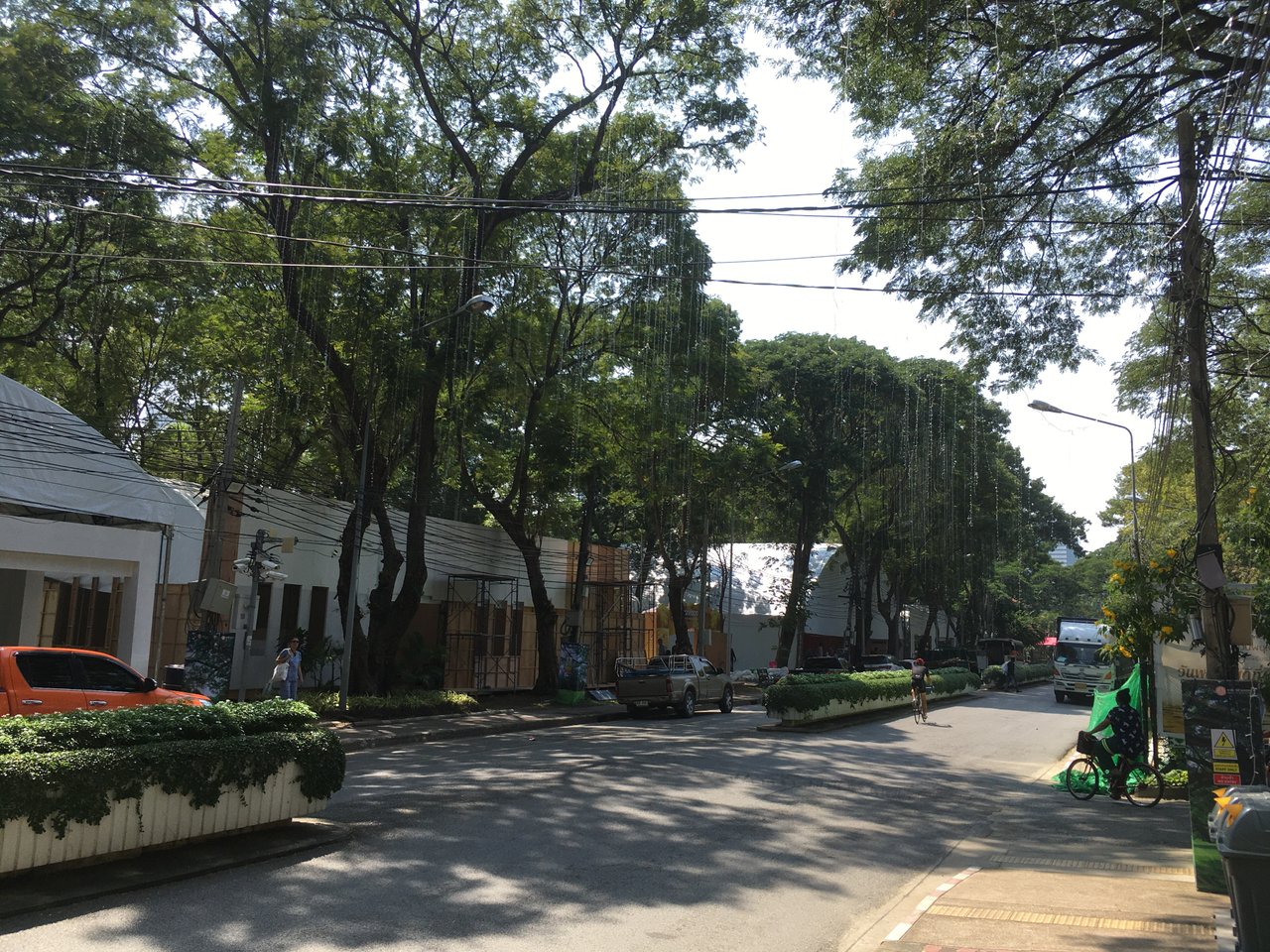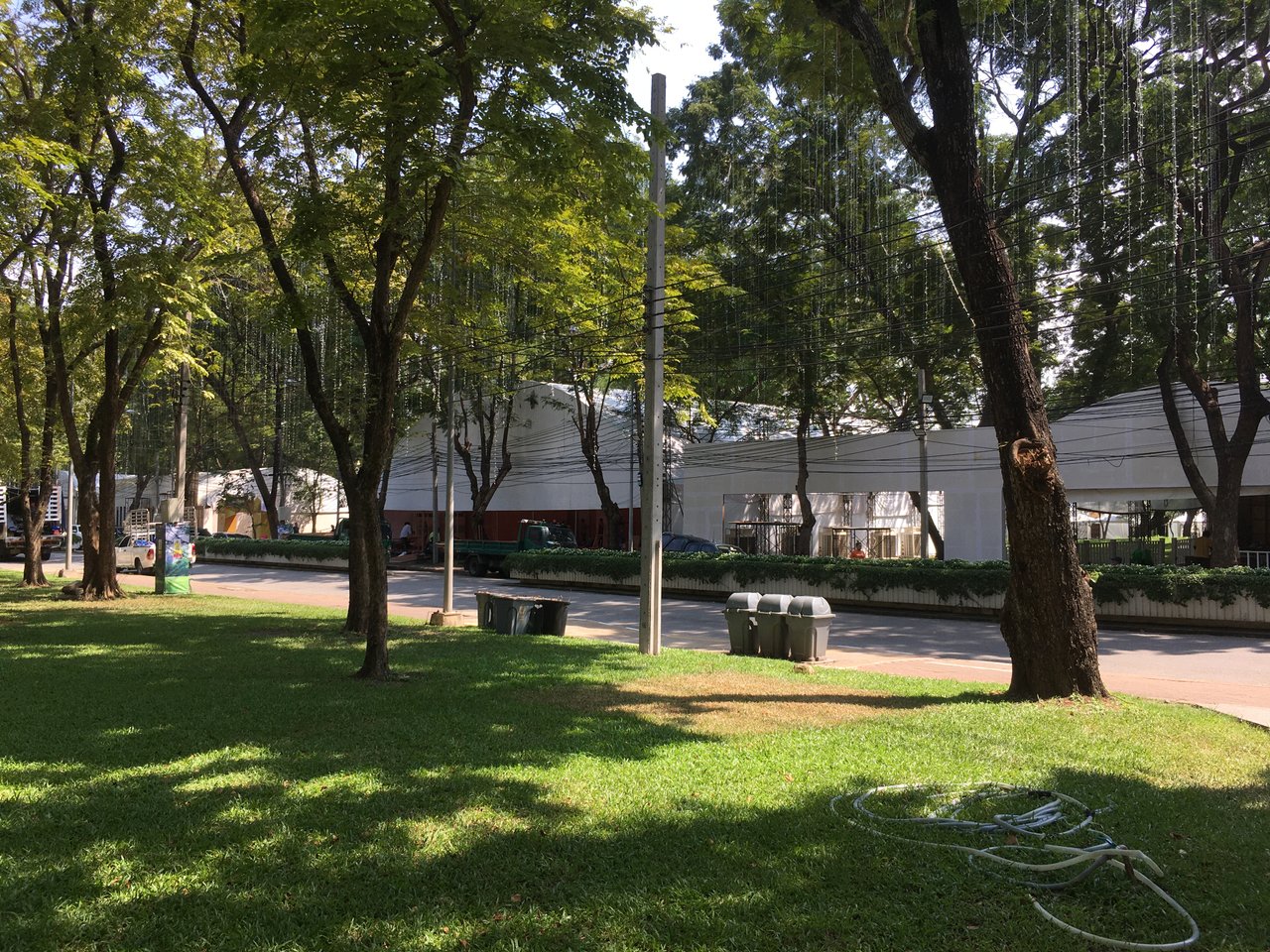 Lots of lights hanging from trees: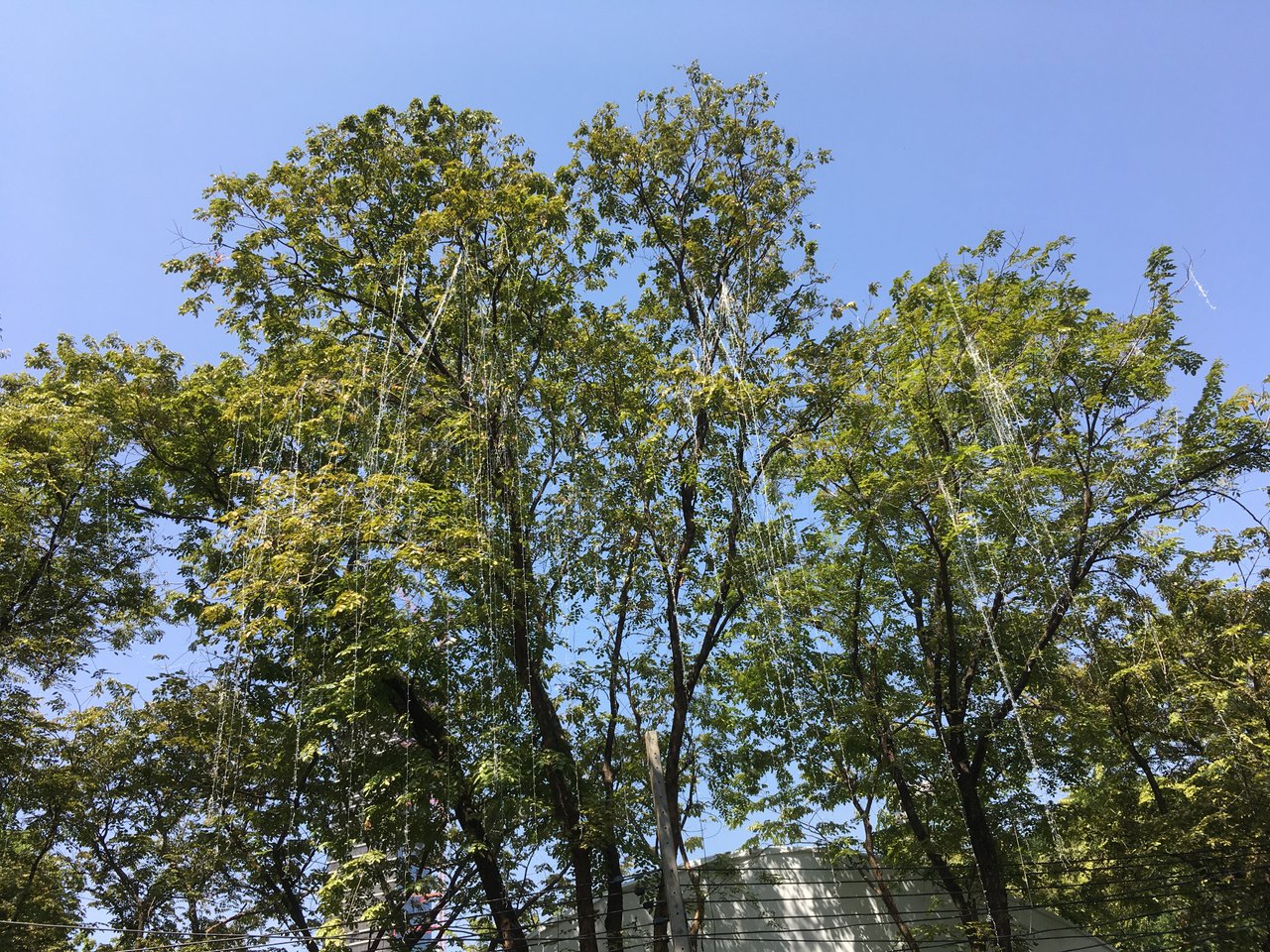 Tai chi in the park, it looked like an instructor with two students: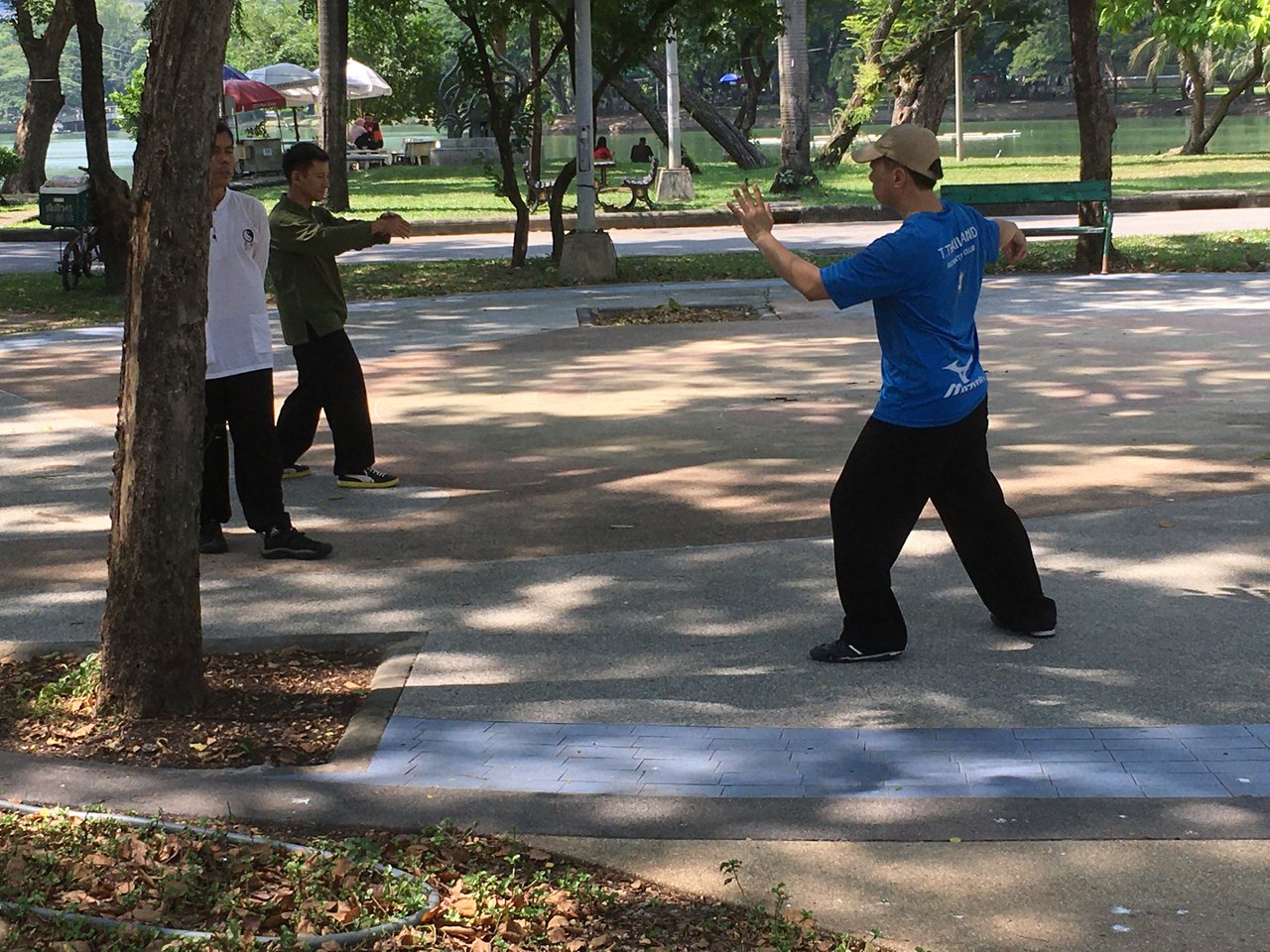 There's an artificial lake on the west side of the park: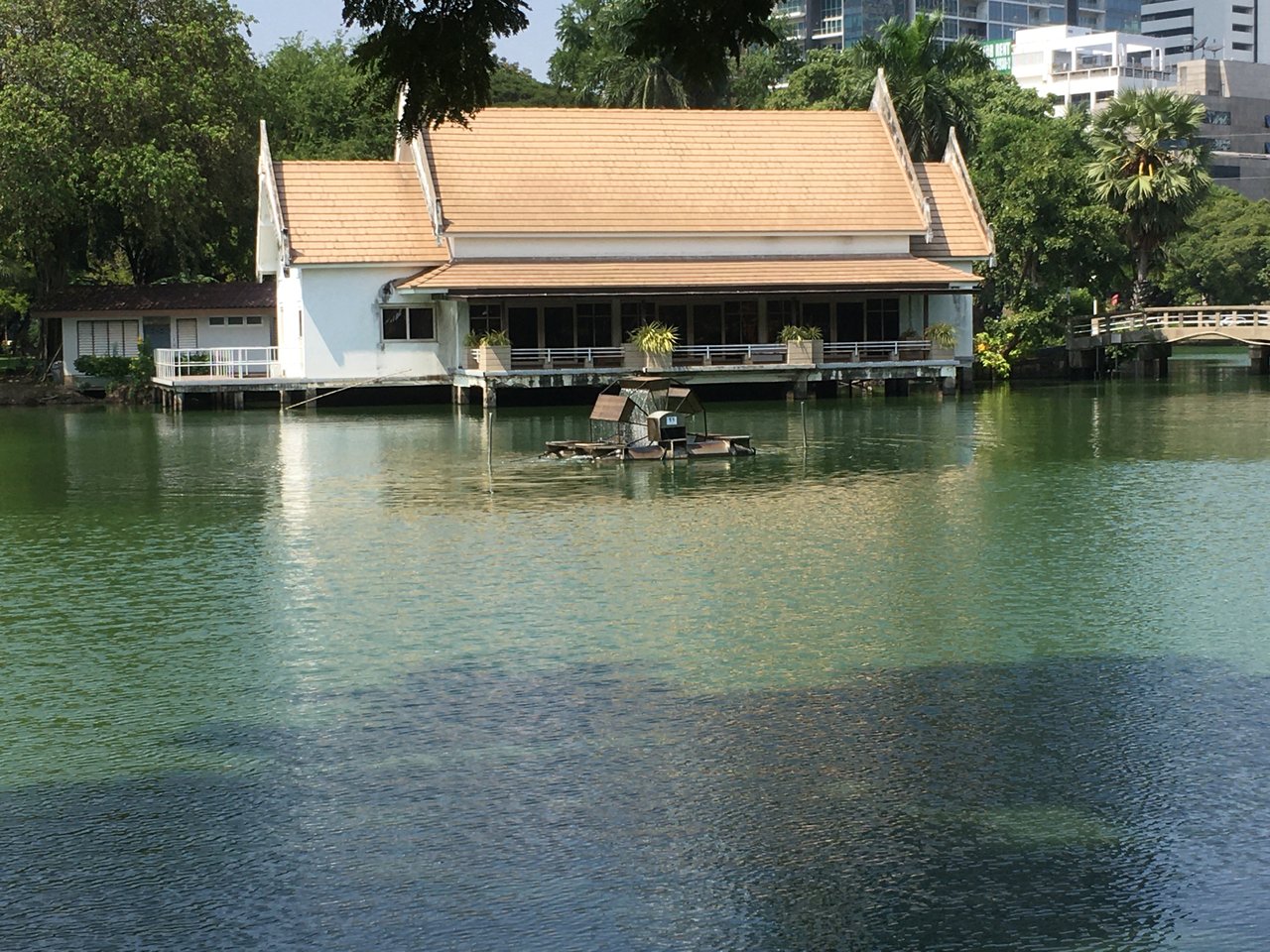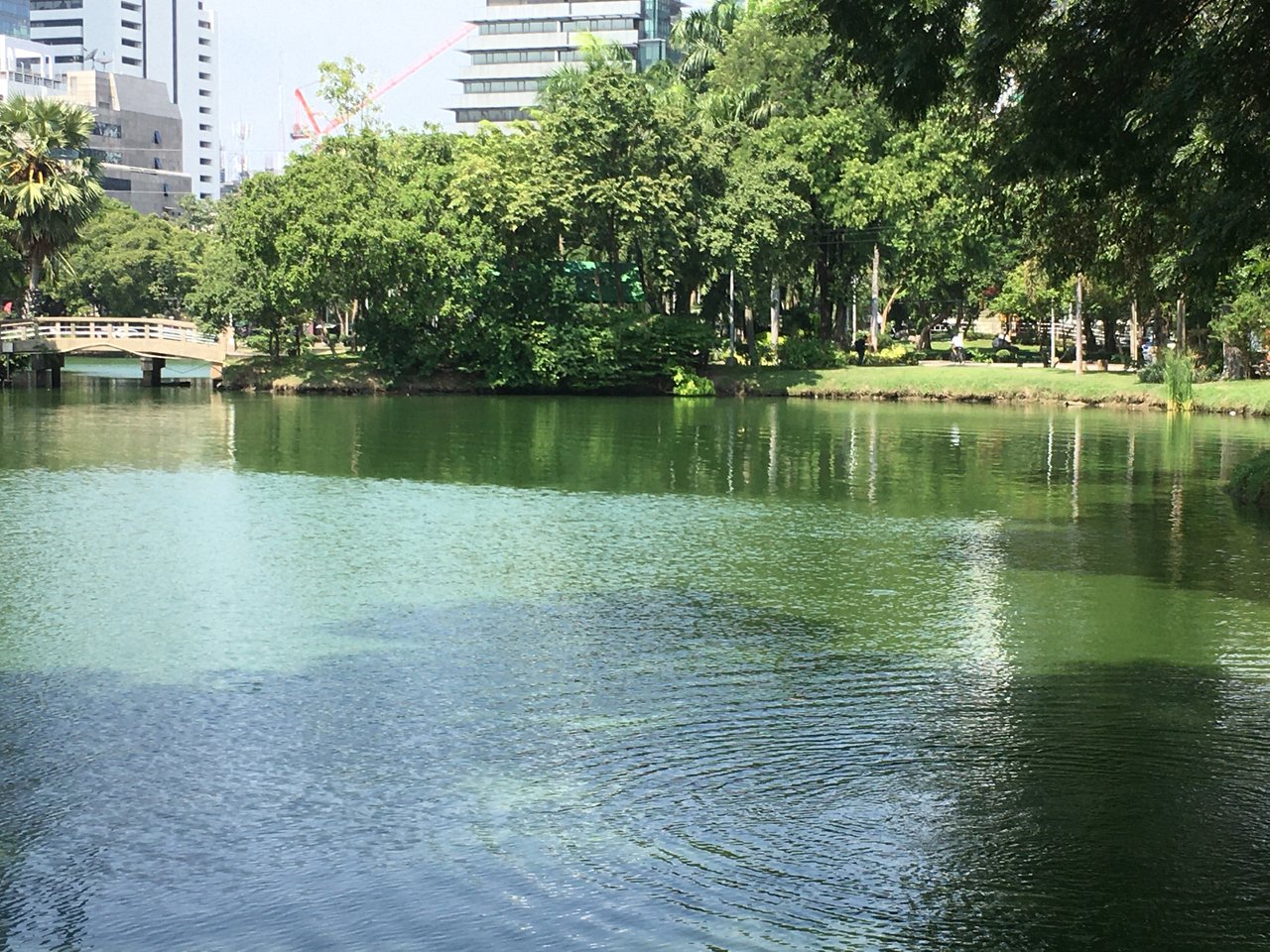 Bangkok is not at all wheelchair-friendly. The sidewalks are higgledy-piggledy uneven, sometimes because of tree roots, but also in places without trees. A bit daunting as a pedestrian, would be much harder in a wheelchair. I had originally planned on walking back to a BTS (Bangkok's light rail) station but the heat was starting to really get to me so I hopped on a tuk-tuk: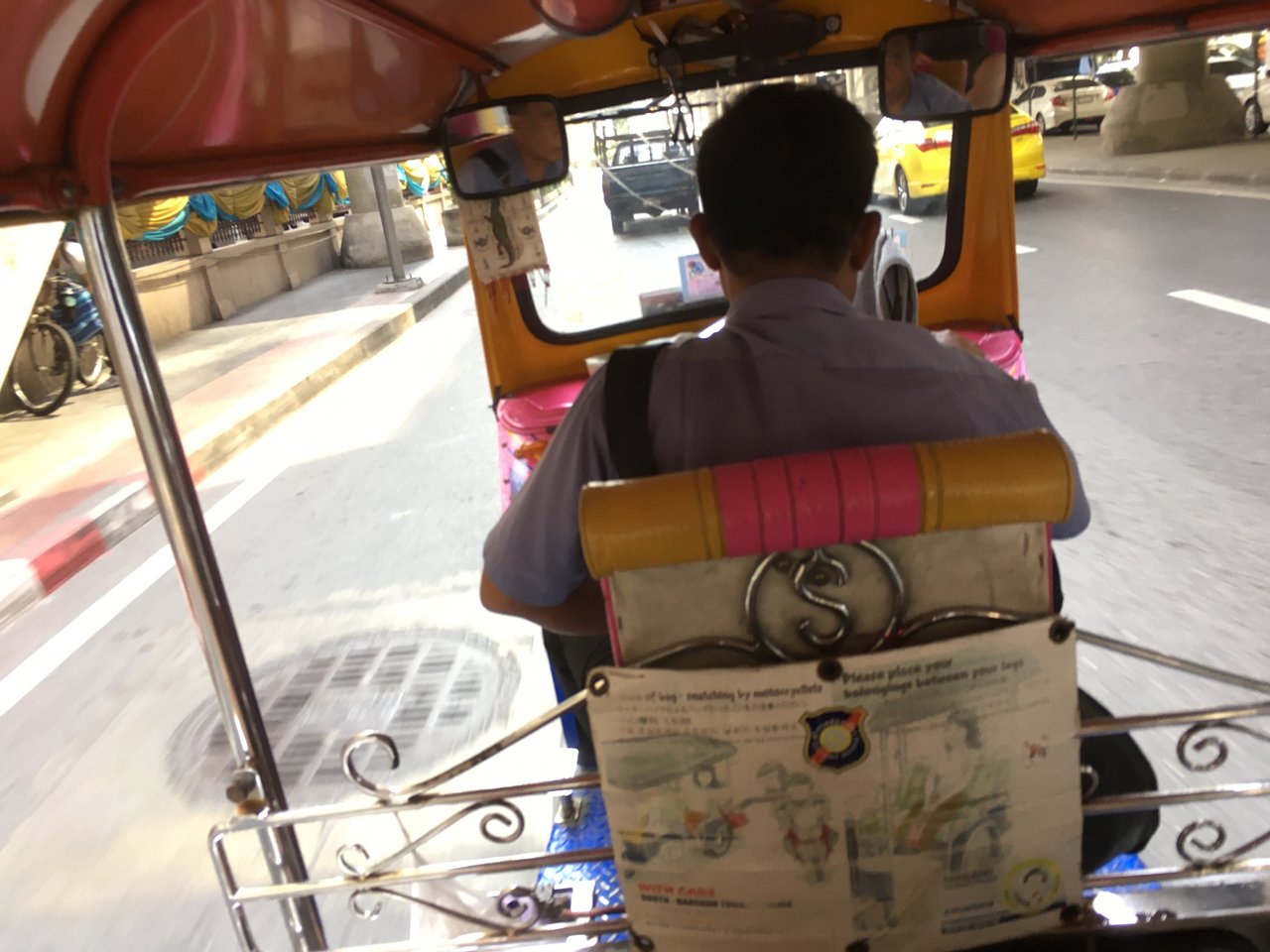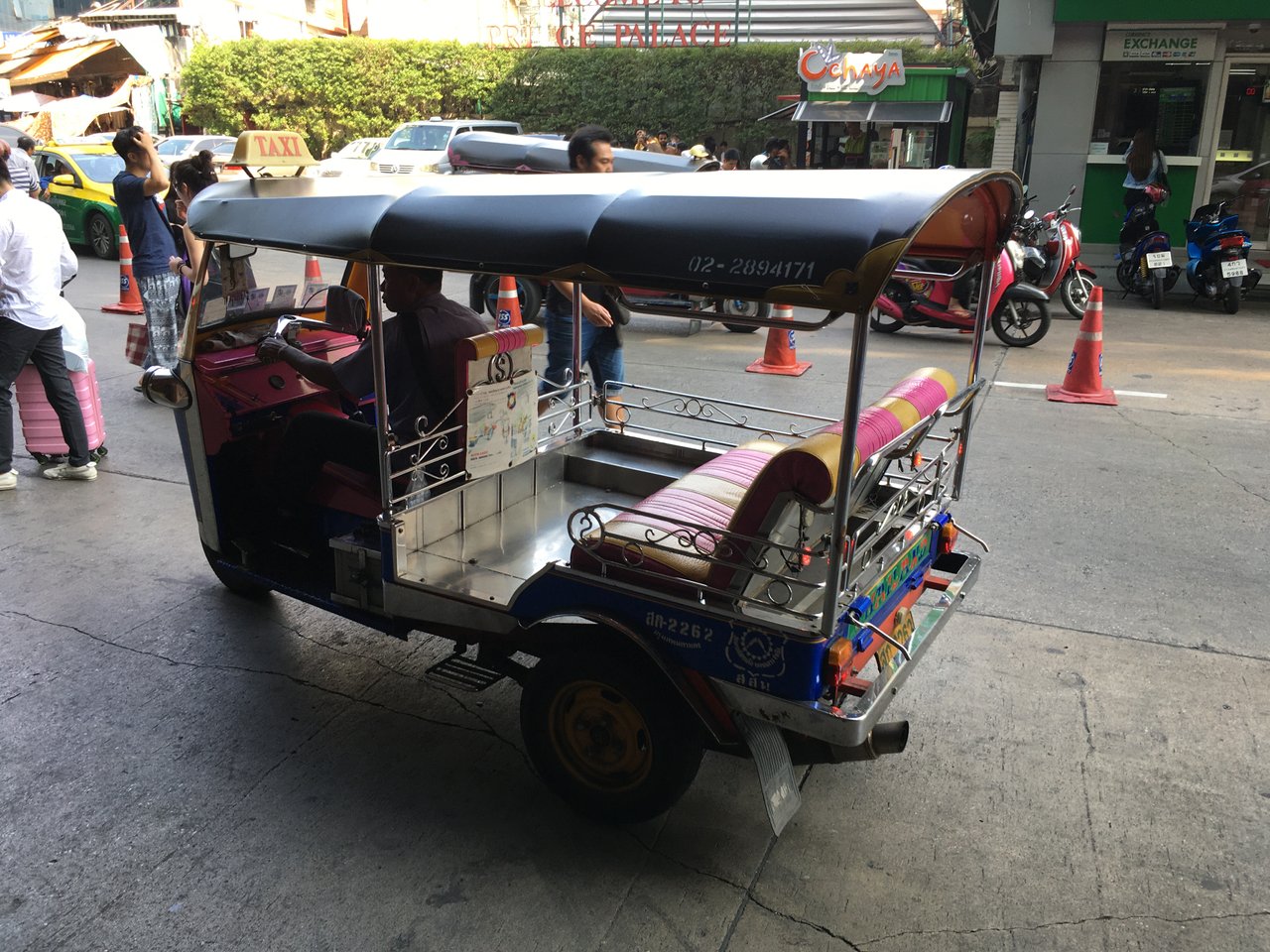 Yeah, I should probably do an Actifit post. By 1:30 I already had a pretty good step count: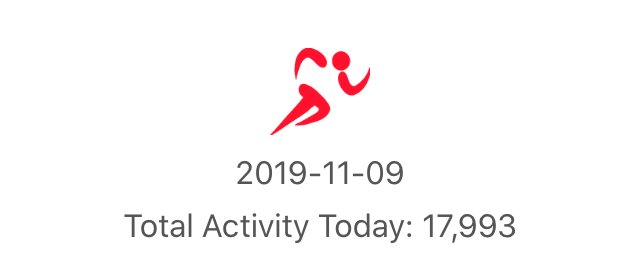 Not sure what I'll later today. @detlev is organizing some bar-hopping for Steemians tonight in an entertainment district west of here. Tempting. Hmmmm...
SteemFest attendees take note: while out, I exchanged some Dollars for Bhat at a "Super Rich" location and got a much better exchange rate than what's current at the Prince Palace Hotel.