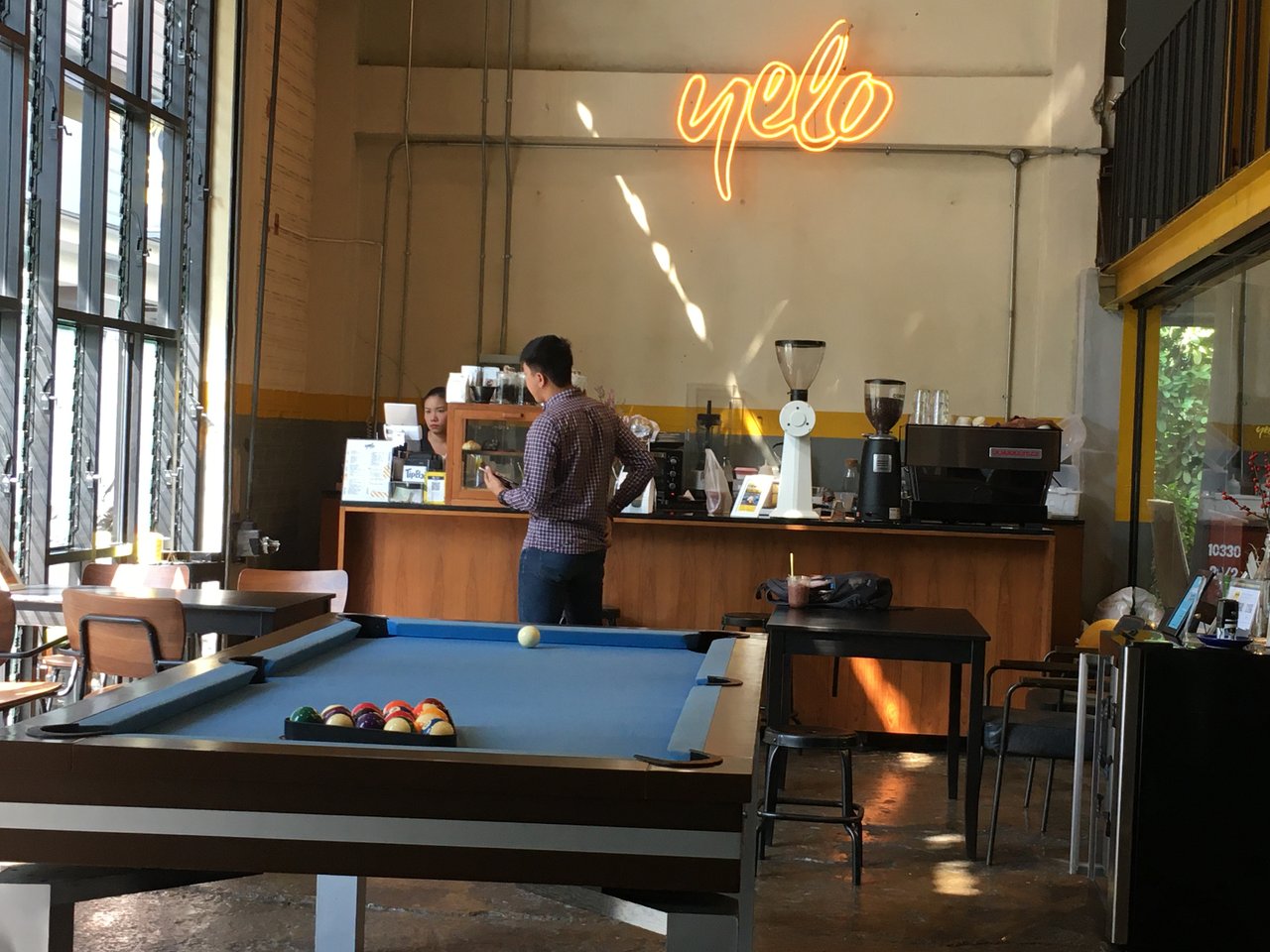 I had been at Yelo Cafe yesterday but was already back at the hotel before I'd seen @eturnex's comment to my post about it, saying that they made a good Flat White. Rube that I am, I'd never even heard of the drink. To me, flat white is a color of house paint.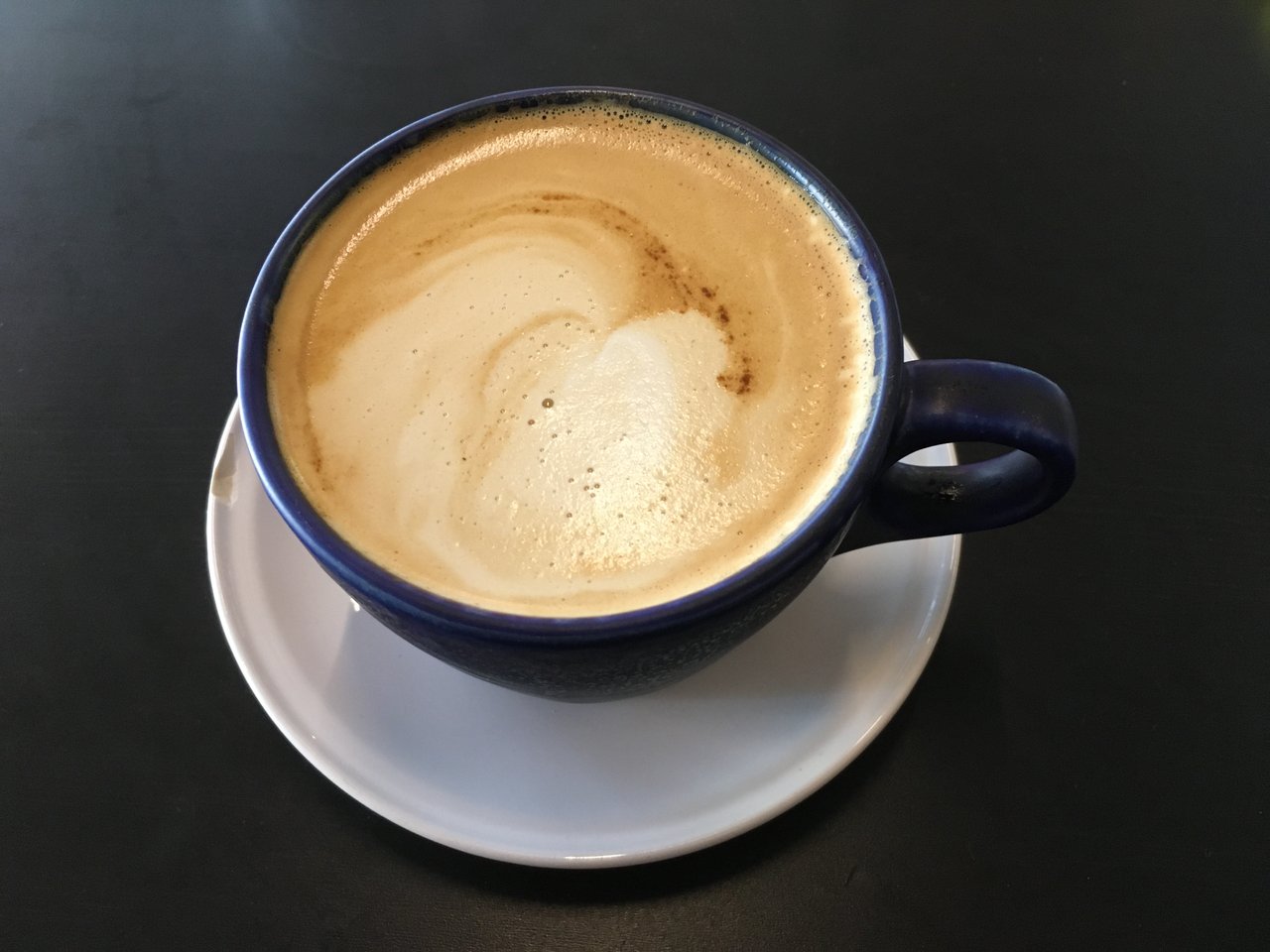 But it's a coffee drink with some similarities to a latté, invented in Australia or New Zealand. I went back to Yelo Cafe to have one. But as I'm typing this, I'm getting ready to order a second. At 80 Bhat (about USD $2.65 a cup), I can't resist.
Since SteemFest is over and I've got time, I can do one of my favorite things, sit in a coffee shop with a good book.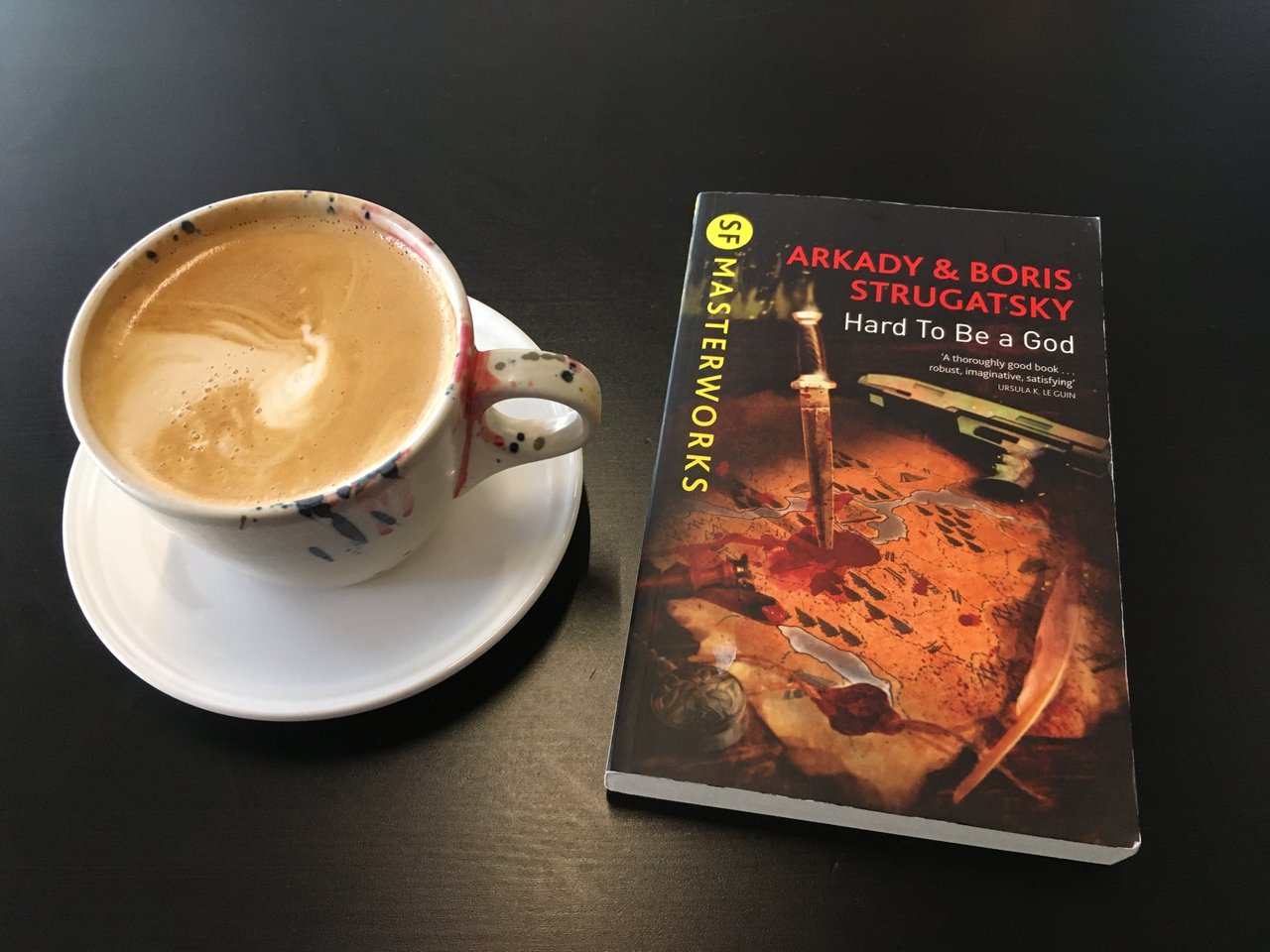 Yelo Cafe is two stops away, east by canal. The ferry I took was smaller than any of the others I've been on, strictly a sit-on-a-bench boat with no standing, but the first one I've seen with plenty of emergency floatation devices: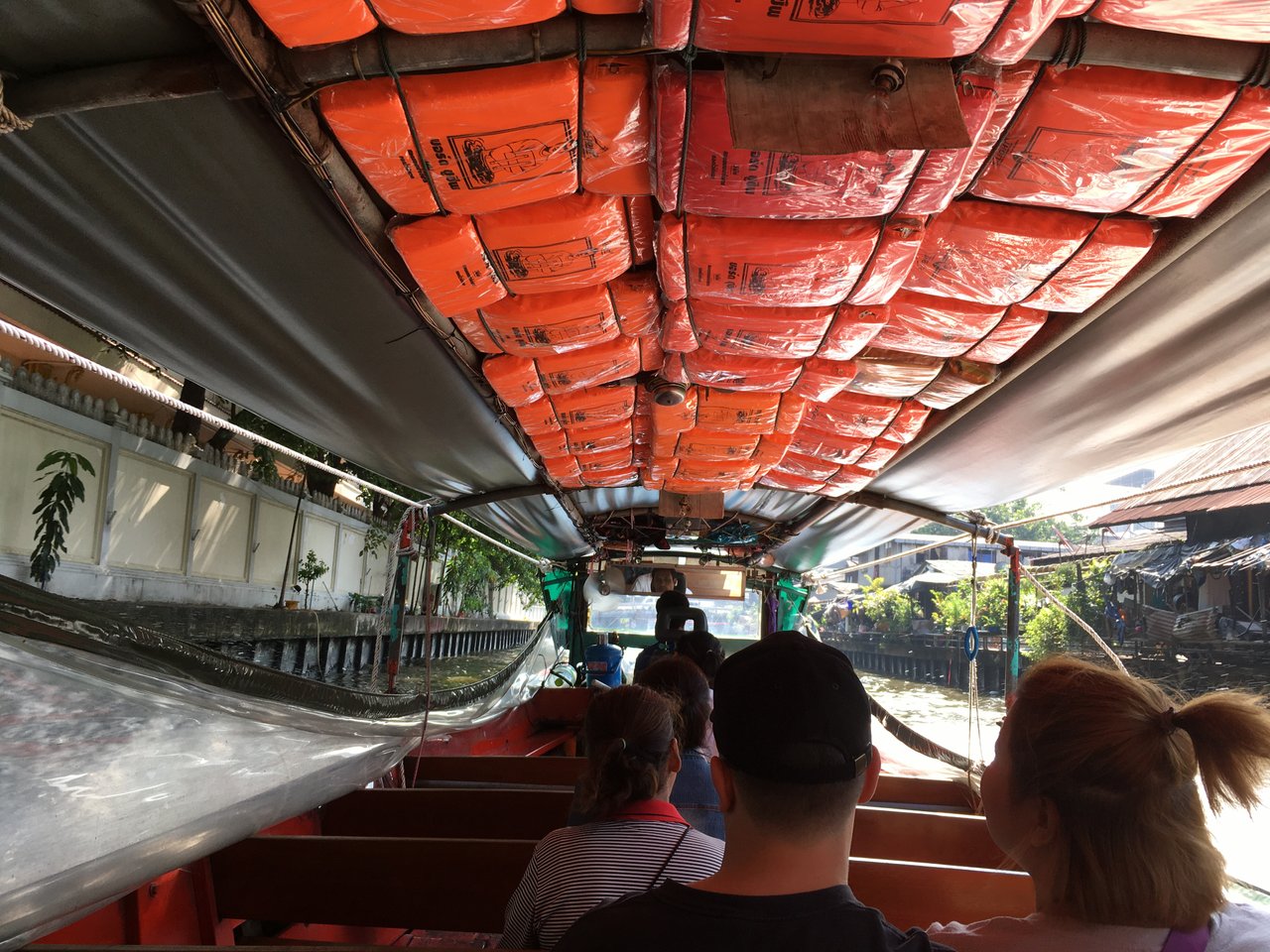 Not sure yet what I'll do this afternoon. Head downtown? Take a trip to Bangkok's Chinatown? Do a bit of shopping? Go north in Bangkok where I've not yet been (I've been west, south, and east of where I'm staying but north is terra incognita)?
Tonight, I'm planning on going to a Muay Thai match. Toto, we're not in Kansas any more.