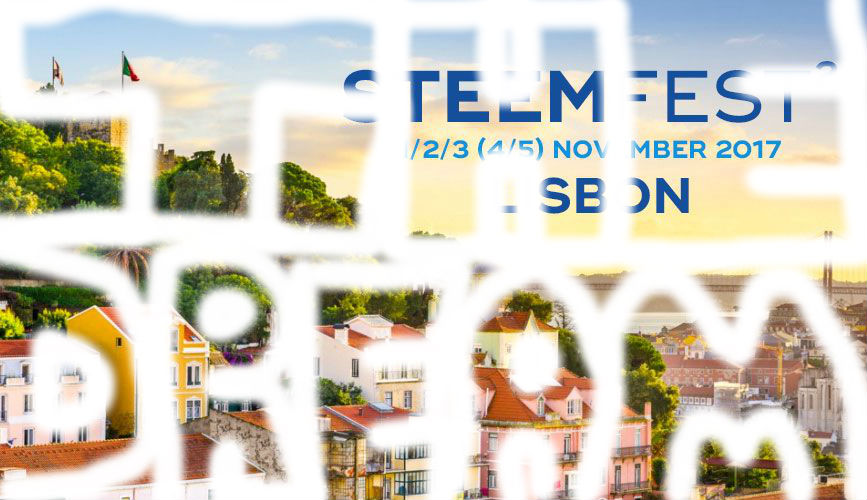 Dreaming of going to SteemFest 2 in Lisbon?
Not sure how you're going to make it?
If you have the drive, it doesn't even matter if you have any money for a plane ticket yet. We are 5 months away. With the rewards from this post, and your SteemFest posts, and all the funds that @steemfestdreams is able to raise, YOU will go to SteemFest this year.
Last year, I made my dreams of going to SteemFest come true and I was so glad that I didn't miss it! @roelandp and many other great steemians supported @steemfestdreams last year and bought Steemfest tickets for several steemians AND even made donations that helped make it possible for @everlove to go to Steemfest!
This year I plan on doing something special with the @steemfestdreams account. The next few posts about the SteemFest Dream initiative will come from the @steemfestdreams account so follow it for your chance to win a paid trip to Steemfest!
Rewards from this post and all posts from @steemfestdreams will be used to send at least one Steemian to Steemfest.
There will be several chances to enter. Hopefully we can send several Steemians depending on the success of the project. Announcement for winners will happen well ahead of SteemFest to allow time to make travel plans, ticket purchases, etc.
Enter Now
Your first chance to enter is now. Make a post about why you want to go to SteemFest and what you would need to make that happen. Mention @steemfestdreams. Put a link to your post in the comments of this post before the 7 day payout period. You will also be able to submit an entry for each @steemfestdreams post.