TLDR;
This week I was pretty busy with many visa invitation letters because of various philanthropic Steemians giving away Steem and/or guiding Steem users from West Africa to come to SteemFest. After 2 years of unsuccessful visa requests I hope finally it will work out. Thus far I have written 20 invitation letters (!!) for Schengen applicants for SteemFest 2018 already. Compared to 5 (or so) last year in total.
Additionally I did some logistics planning and reserved a slot of tickets for a potential Auschwitz visit on saturday, as this needs to be reserved months in advance. And then loads of calling back & forth to Kraków to venues and closing deals after previous weeks visit. I think I also found a great spot for that for "Art at SteemFest v3".
Also, I've setup a fundition campaign for the @t-r-f Travel Reimbursement Fund to experiment with this dApp - You can donate any amount to all SteemFest attendees to relief their travel costs somewhat. The fund will be redistributed based on "travelled miles" and only to those who apply to join in Kraków during SteemFest. Next to using the fundition model, you can also just donate by sending steem/sbd to @t-r-f (! note the da-sh-es). See more here at the campaign page. By the way, if you donate to @t-r-f the @steemitboard will also reward you with a nice unique badge!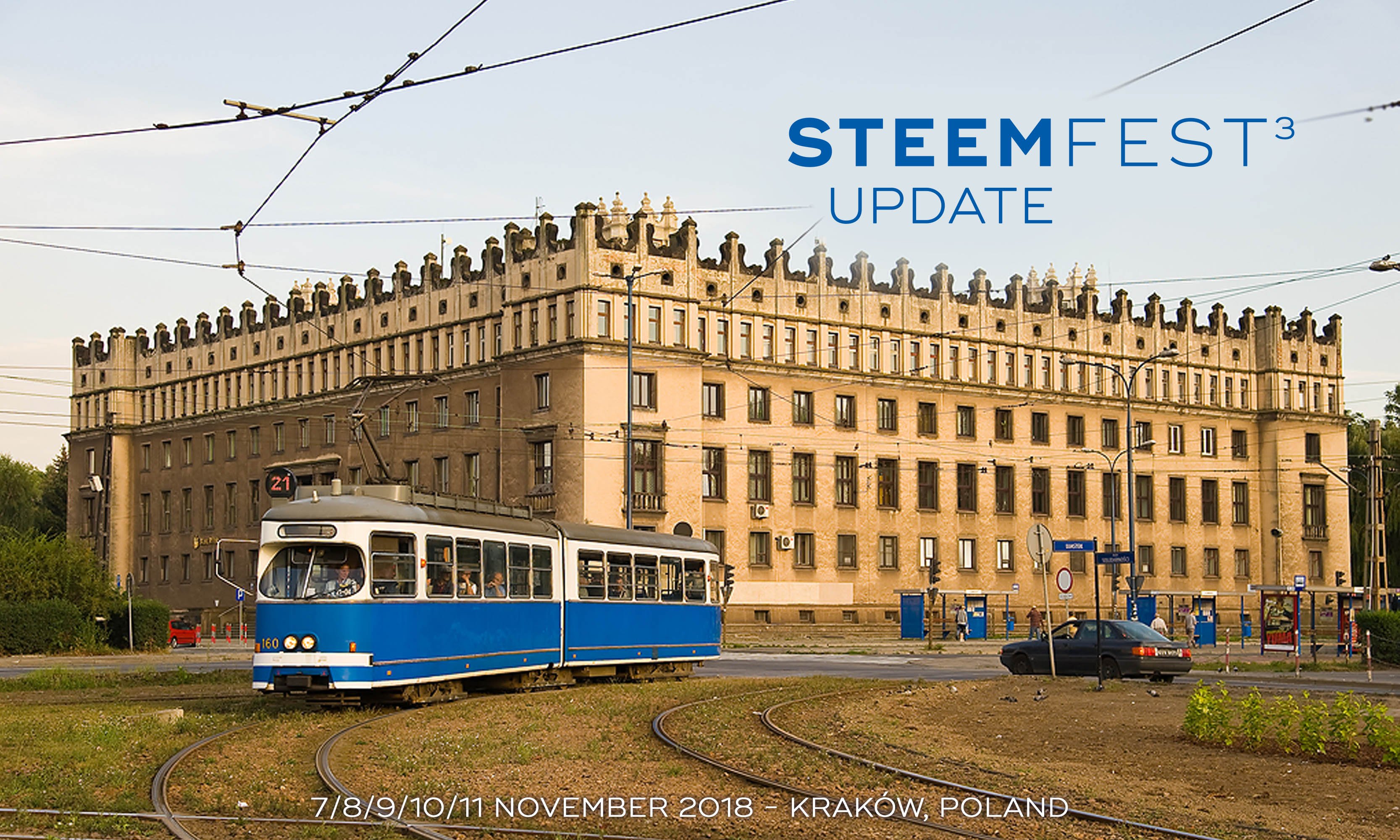 pic by Antonio Martinetti on Flickr
New this year: "Wall of dApps" - Expo / booths
SteemFest is all about showing the diversity of the Steem ecosystem.
Major enablers of that growing diversity are the wide range of dApps giving tools to creativity.
dApps were already present on the previous SF's in the so-called "State of the Apps" sessions: quick pitches about several steem apps, and various individual sessions dedicated to new apps and projects. As the ecosystem of dApps evolved and matured, for example thanks to SteemConnect, it is time to give some more attention to those all those tools out there. Hence, new this year: the Wall of dApps, setup in the breaks area during both conference days, a no-frills rollup banner wall of dApps where you can find your favorite app or tool including the dev(s) who make them!
A couple of slots for the wall of dApps are still available and we kindly ask you if you want one of those spots, to contact via steemfest@gmail.com and/or checkout the extra product (not a ticket) called 'dApp booth' in the fiat ticketshop. Your spot will then be reserved and you'll get a rollup banner included with that.
Steemit Inc's presence on SteemFest
Last year Steemit Inc came with a huge delegation to SteemFest in Lisbon. This was great as the Q & A sessions with them had great attendance and feedback. But in my communications with "inc" after SF2 I learned that being with such a large group attending the event significantly impacted the roadmap. I can see that, because being at an event is one thing, but also preparing for it is another.
Hence Steemit Inc. wanted to make clear that this year it's presence will not be that huuuuuuuuuuuuuuuge as last year's in Lisbon. Here is Steemit Inc's own quote on that:
"While Steemit continues to support Steemfest, our presence this year will be smaller due to development workload. Steemit is fully focused on growth with continual improvements to the Steem blockchain, releasing SMT's and other behind-the-scenes projects.
That said, we look forward to meeting you all in Kraków to celebrate and meet the great community and ecosystem formed around the evolving Steem blockchain."
Imho totally understandable. As the holiday season approaches swiftly after SteemFest, it's just a couple of (working) weeks that are left prior to the SMT testnet launch. I get that it is not the perfect timing to get the whole team into "conference preperation & surviving mode".
So yes, @Ned will be at SteemFest as well as some others (tba) from Steemit Inc, so you can still get that selfie 🤳 and get all chitty chatty.
And... don't forget. You are Steem, we are Steem. Steem, steem, steem, steem, steem!
Yes, yes, new names announced:
Ongoing SteemFest ticket give aways
Have a nice weekend!
Greetings from Amsterdam,
---
Get your SteemFest ticket at steemfest.com
Ticket prices increase in 14 days!
read more about the price increase algorithm here
Liquid rewards from this post will go to organising @steemfest
SteemFest's ticket reductions are made possible by generous donations from: