Create Compelling Content That Makes Money on Steemit and Other Platforms
---
Dear Steemit friends!
This is part of a series of posts, going over the presentation videos from SteemFest. What follows, is a detailed review of a presentation by @terrybrock and @ginacarr during Steem Fest 2 in Lisbon Portugal.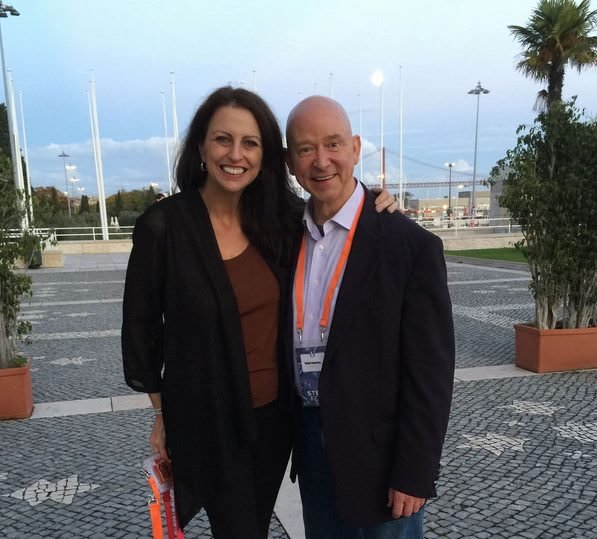 (from: @terrybrock - SteemFest2 Review)
In the video we can listen to an energetic and lively presentation by our prominent fellow Steemians @terrybrock and his partner @ginacarr, who share their valuable tips and observations on how to Rock! Here on Steemit! What I am doing here, is putting it into words. If you find it as inspiring as I did, you'll probably want to watch the video, also.
Terry, begins by explaining that it takes a lot of work to suceed at Steemit.
"Do what you can, with what you've got, right where you are." - Theodore Roosevelt
He would give this message to us, he says, but only as a starting point. He suggests to not just wish for success on Steemit or elsewhere, but to work hard for it, and to take some time, money and energy to make good things happen.
He himself wants to be more than normal, more than just OK. And he makes many different things with intention to inspire others, to see what they can do, given their unique perspective. He invites us, as we learn about what he's doing, to consider what we can do with our skills and our situation to apply the same principles.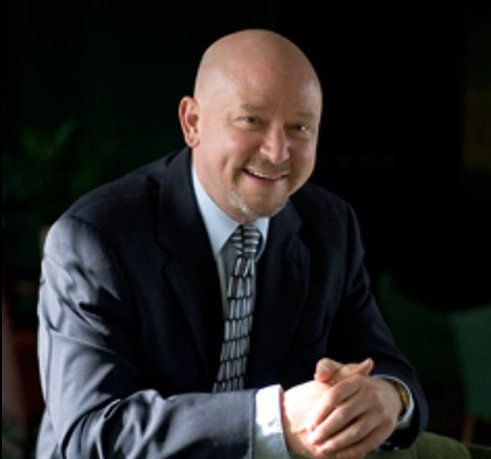 (from: terrybrock.com)
Terry introduces himself to us as a syndicated columnist with business journals based in Orlando, US, with about 11 millon page views monthly. As a journalist, he talks with a lot with people, writes about them, and he has been trained to write about them. Yet nowadays he's been using a lot of live video, which, he says, can generate much more interest in what you're doing.
Next, Terry shares the two secrets of success on Steemit.
Compelling Content and Community
In terms of creating compelling content, Terry emphasizes the power of interviews, and wants the audience to take a look at what he's been doing professionally. He had interviewed the founder and host of The Young Turks, Cenk Uygur about the political world situation, the IndieGoGo CEO David Mandelbrot on what's working in the crowdfunding business, and John McAfee on libertarianism.
Interviews with Prominent Steemians
Terry advises to reach out to people, and in case of an interview, to have it recorded. Meeting people and interviewing them is a great way for both creating a compelling content and building a community. What Terry did, was to find the key people with great content, who were able to help in specific way with their expertise. In other words, getting to know the right people allows you to build community as well as receive some great, specific ideas to create excellent content, the one that makes the audience really want to pay attention.
During his time on Steem, @terrybrock has interviewed a ton of different Steemians, he relates many of them and in our Resources at the bottom there are links to a bunch of different interviews all about how to improve our experience on Steem. Another way you can build community, is by creating content that's about a project you love, or relating the incredible work you find Steemians doing all around you. It works well for both parties! By promoting another Steemian, you get to share each other's audience, gain more exposure, while relating the great work people are doing here. If you are creating really good content that helps others out on, then it makes it easier to connect with more people, and build community.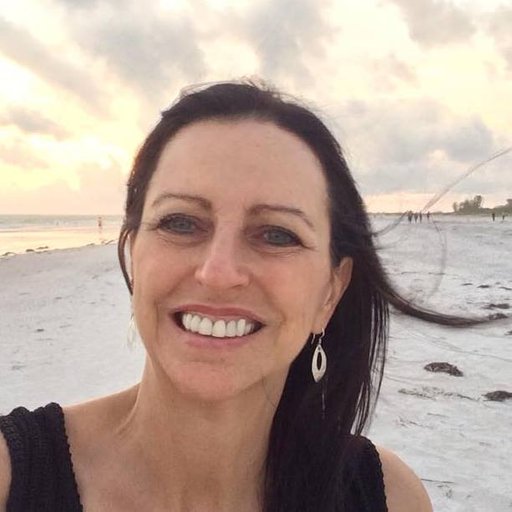 (from: @ginacarr)
Terry introduces his partner @ginacarr as a specialist with some impressive professional background. She's a trained engineer, who went to Georgia Tech, a top school in Industrial Engineering, and who got her MBA at Harvard. And this is where Terry's partner, @ginacarr, joins him on stage to give some inside secrets of her own (10:10). Gina dealt with business growth and business growth consulting, yet after her personal experience with weight loss she became passionate about nutrition and health, which made her want to rebrand herself. She wanted to make her living doing health coaching and setting up a whole business related to healthy living.
A big part of how she did it was with Facebook groups. Being aware that probably many Steemit users don't like Facebook for many reasons, she explains that Facebook groups are a powerful tool for building community.
Gina gives an idea to create your own group, concerning something that you are passionate about, and posting your content there. This can make people visit and interact with your content on Steemit. The reason to do this is firstly because Facebook groups are more interactive in terms of communication, and secondly because there are many specific Steemit-related groups for post promotion on Facebook.
She reminds us, that getting upvotes quickly is important to get one's post off to a good start, as this creates attention, gets post to the trending section and makes it more noticeable in general. Facebook promotion can help with that.
She also has a tip for those who don't know any Steemit Facebook groups. In 12:04 she shows how to search for these groups on Facebook. Basically you will have to write down Steemit in the search bar and browse through the groups that will show up in results. There are groups like Steemit post promotion or Steemit Booster Group. Once you've joined the group, you post your URL for others to click. The important rule is to reciprocate. It's best to be a giver on these grups, interact with other people's posts, upvote and comment them, and not just be a taker. You will really thrive, the more care and attention you put into other people's content.
In case you didn't find a group you like, you can always start your own group, as it's really simple and totally free. For example, there are lots of vegans and people passionate about vegan movement on Steemit, and Gina created a group called Vegans of Steemit, where they can now interact. There are other themed groups, e.g. for music or yoga fans. Gina invites us to investigate Facebook post groups on our own as a really powerful tool to grow community, gain new followers and support our blogs.
This tip can be related to other resources, besides just Facebook. Whether it be slack groups, telegram chat, Discord groups, Twitter, it can really make a difference to get into other spaces. There are so many ways we can connect with fellow Steemians, besides just the comments section. This can lead to developing new relationships, and building community.

Wrapping up
After Gina finishes up her portion of the presentation, Terry gets back on stage for the last few minutes to share a few more things with us. One of those is an interview he did with the creators of StormX which is a blockchain based business that allows people to earn by doing small tasks, any where, any time, with almost any device.
Terry then tells us more about his meetings with people and interesting topics covered in the interviews, in order to make us think: given the contacts we have, how can we take something that is uniquely valuable to our audience, and make them interested by creating content with key people and great ideas. What will the audience find helpful?
Terry invites us also to think about how we can serve others. He reminds the words from Zig Ziglar, who said that you can get anything you want in life, if you help enough other people get what they want. So the key is to serve others, and try to get content helping them to become who they want to be, by showing them how to do it.
He concludes his talk with a quote from Thomas Paine:
"The world is my country, all mankind are my brethren, and to do good is my religion."
He perceives this kind of attitude as crucial. Steemit is all about it, he says. The rest of the talk is his relation from various meetings with people, some of them fellow Steemians, which to me proves once again, that Terry really practices what he preaches :)
In summary
To be successful on Steemit, collaborate with the right people to not only build community, but also to create captivating & helpful content with unique ideas. Cross promotion, and connecting with people through other social media such as Facebook, Reddit, Medium, and various chat groups is a powerful way to interact with community for mutual benefit. Obviously Terry has learned a lot from the various interviews he's conducted with Steem members. You can find many of them linked below to pursue at your leisure. If you want to learn how to grow your account and find some success on Steemit, @terrybrock seems like someone to follow!
Recording of Terry and Gina's Presentation at Steemfest 2
Resources
MORE FROM STEEMFEST:
I hope you enjoyed reading this review, guys! Hopefully you'll find this material helpful.
Personally I'm very inspired with Terry's and Gina's talk, and what's even more important, motivated to take action! After watching this video and writing its review for you, I added myself to a new Steemit related group on Facebook and started to post my links in the groups that I already belong to. I've been also posting links to my Steemit posts on my Facebook fanpage.
Besides, inspired as I am by this energetic video, I felt strong urge to create a new Minnow's Guide soon, with more tips on the topic of quality content. So if you're interested guys, please stay tuned!

Love,
Klaudia