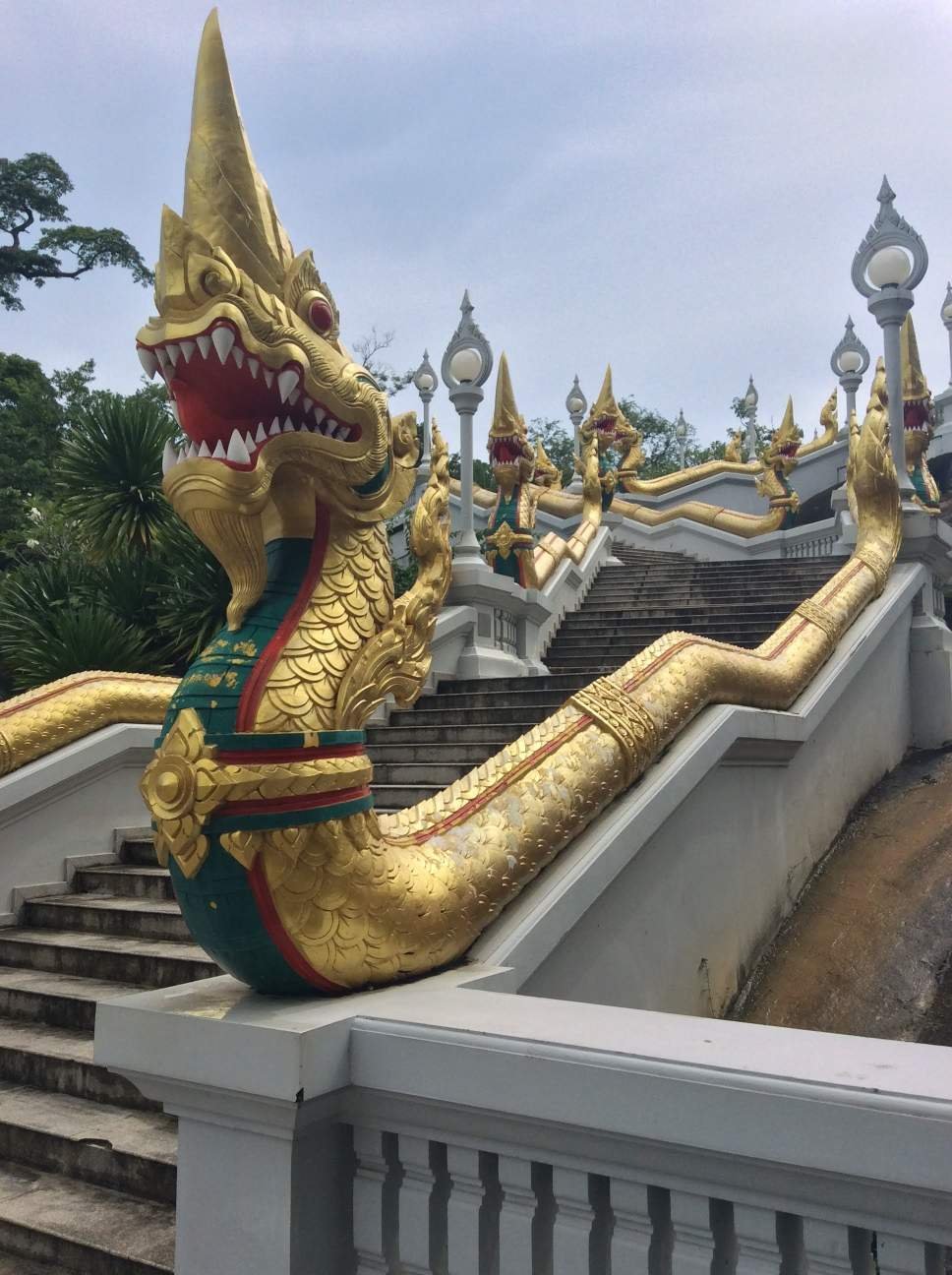 So I finally got to Bangkok and found myself at Khao San Road to get some ink done and to find out where "The Beach" was and if Ned was there with Leo and Greta.
This time last year I got a half sleeve tat'd that was pretty legit. The point is I knew exactly where to go for the realistic face portrait I had in mind.. Time was of the essence though and I'm traveling on a budget so I went with a more cartoon style version of Ned. I got the piece on my stomach so I could walk around BKK topless and ask "have you seen this lady boy" ? Since a tattoo is for life and a very meaningful spiritual thing for me I added some Thai writing that would honour myself, steem, and of course Ned.
ต้องการมีเพศสัมพันธ์ผมของฉันT̂xngkār mī pheṣ̄ s̄ạmphạnṭh̒ p̄hm k̄hxng c̄hạn
This essentially says "want to sex my hair"? I thought about dropping the f bomb or subbing in "duck" but I didn't want to confuse anyone..
This ingenious idea came to me after standing outside of the steemfest hotel yelling out "NED" !!!!!! with no success finding him or his entourage.. I figured he was playing hard to get or trying to keep his identity hidden so the paparazzi wouldn't swarm him day and night.. After about 11 hours I gave up and went with the tattoo idea.
I was pretty drunk so my fresh ink was really leaking a shitload of plasma and blood at first so most people ignored me parading around asking if they had seen the gorgeous man on my belly. But, then outta nowhere a monk came up to me and told me he had seen this man sobbing loudly in a nearby temple. I was ecstatic but had to explain to the monk that the ladyboy in the temple wasn't my lover he was my saviour and I'd finally found him after all these years.. The monk told me that he had never before felt less hopeful for humanity than he did at that moment.
I yelled "join the club" and ran off to find my hero to see if he could give me the answers to everything and also to snip his lovely lady boy locks with my custom engraved silver steem shears.
to be continued
Posted using Partiko Android