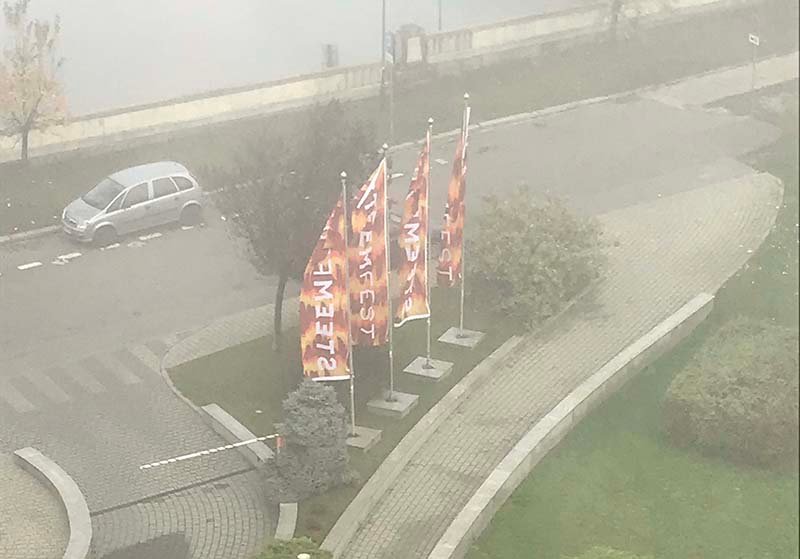 The SteemFest banners are waving in the breeze outside the Qubus hotel window this morning. It's just about the foggiest day I've ever seen, though that may be normal for Krakow, I don't really know.
I really do not like traveling, and this is the biggest trip I've taken in my life, but luckily my wife was nice enough to come with me and tell me to shut up when I complain about it. In any case, I'm very much looking forward to meeting many of the people I talk to and work with on a regular basis and talking Steem!
I'm also looking forward to my interview with @andrarchy on Day 2 of the conference (Friday) about the business aspects of building and growing a successful app, which I think are often overlooked in the blockchain space where the focus is often on technology and hype.
For those of you who are at the event, please stop by and say hi! I'll be one of the two guys wearing a Steem Monsters shirt :-P
UPDATE - The fog actually lifted quite quickly and now it looks much better! Here's an updated photo: