Until a serious injury ended his time in the ring, my son was a Muay Thai fighter. When he heard I was going to Bangkok, I was all but commanded to attend a match while here. Who am I to say No to that fine young man?
So this evening I took a tuk-tuk to Rajadammern Stadium, about a mile and a half north and west of my hotel.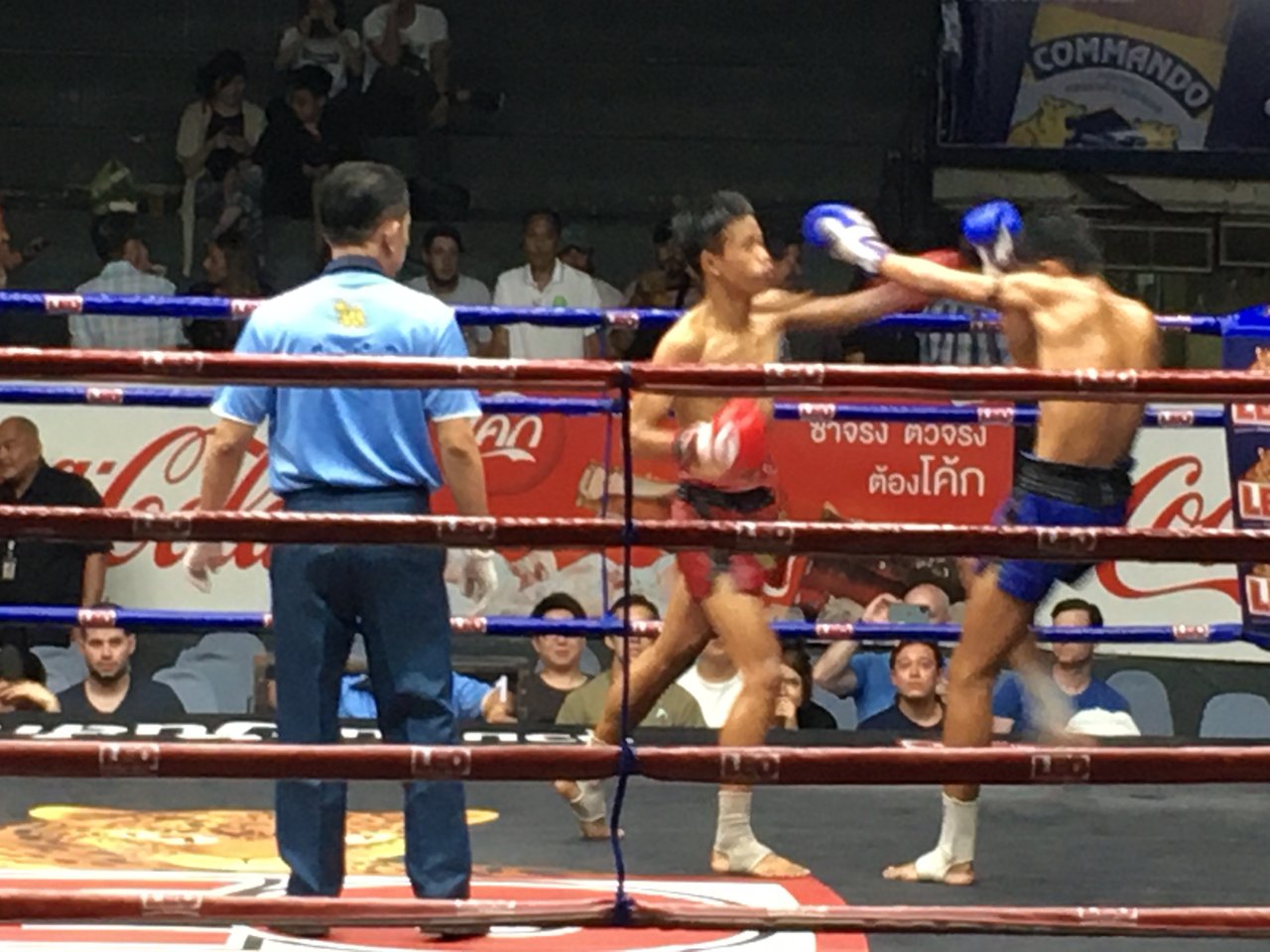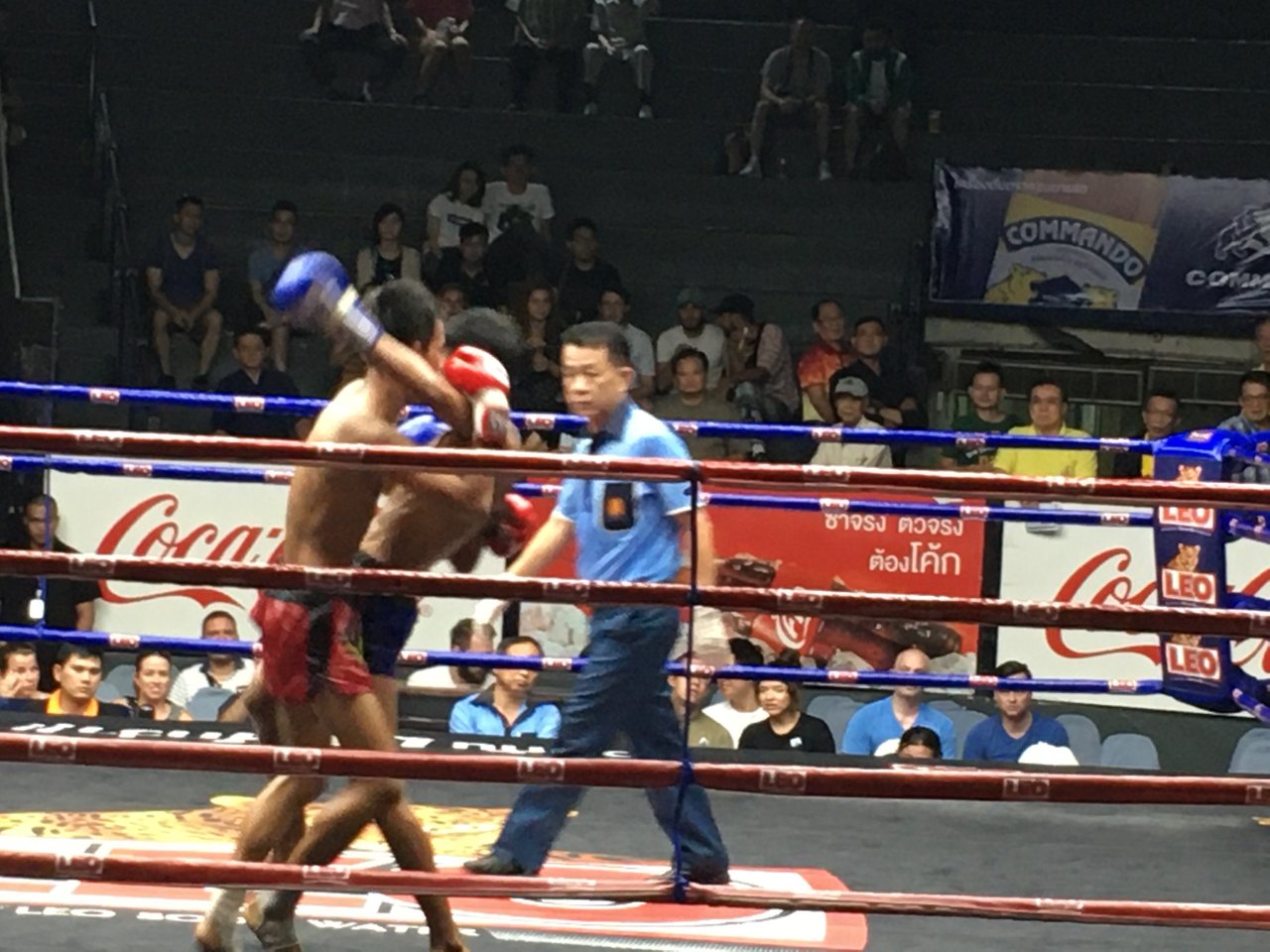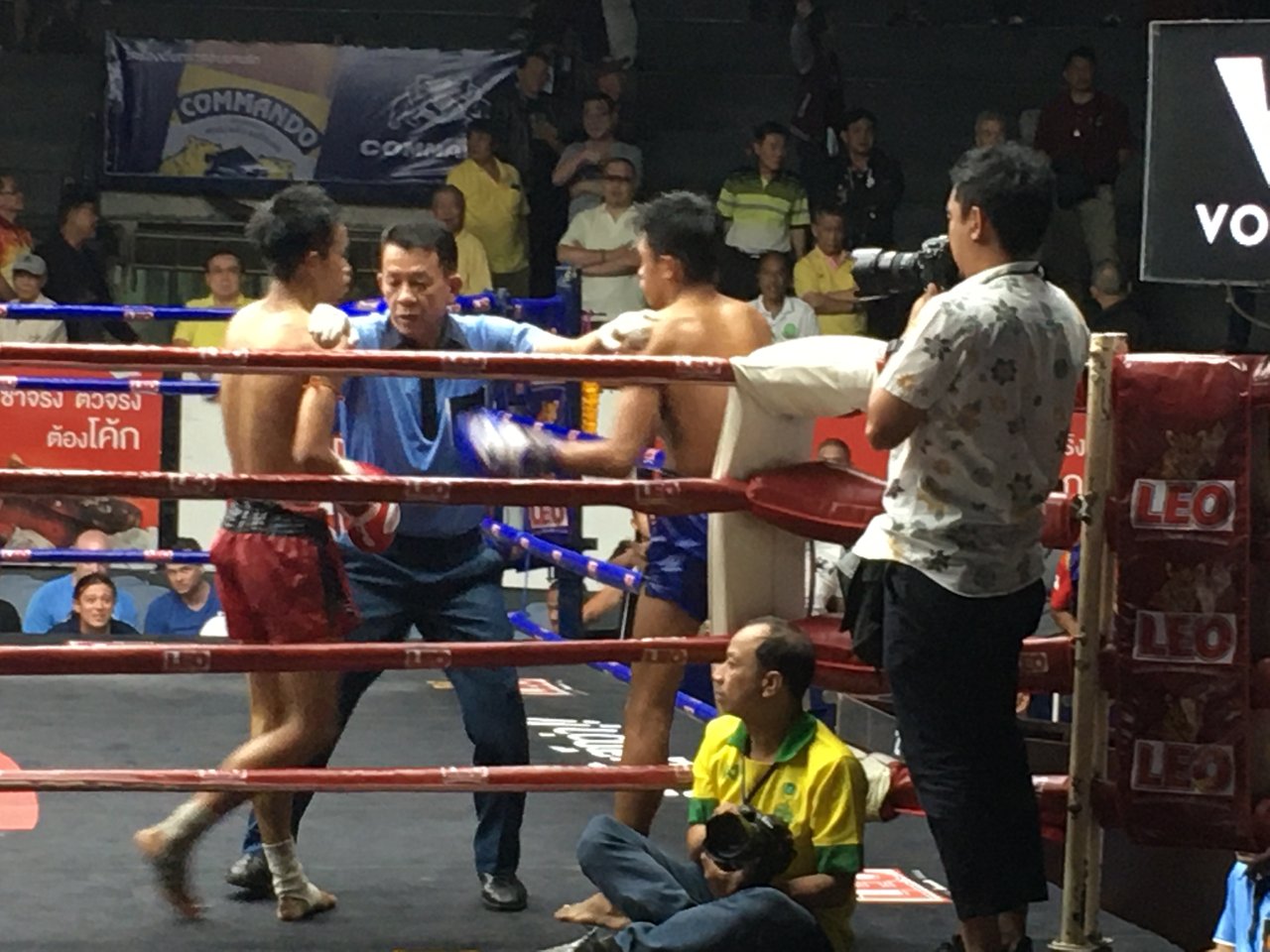 The heaviest weight class on the card was 132 pounds. Damn, I'm as big as two of these guys put together.
I had gone to a half dozen or so of my son's matches so I know at least the basics, but there are some differences between American and Thai Muay Thai that go beyond the rules.
In Thailand, water plays a part, both as blessings before the matches and for cooling off fighters between rounds: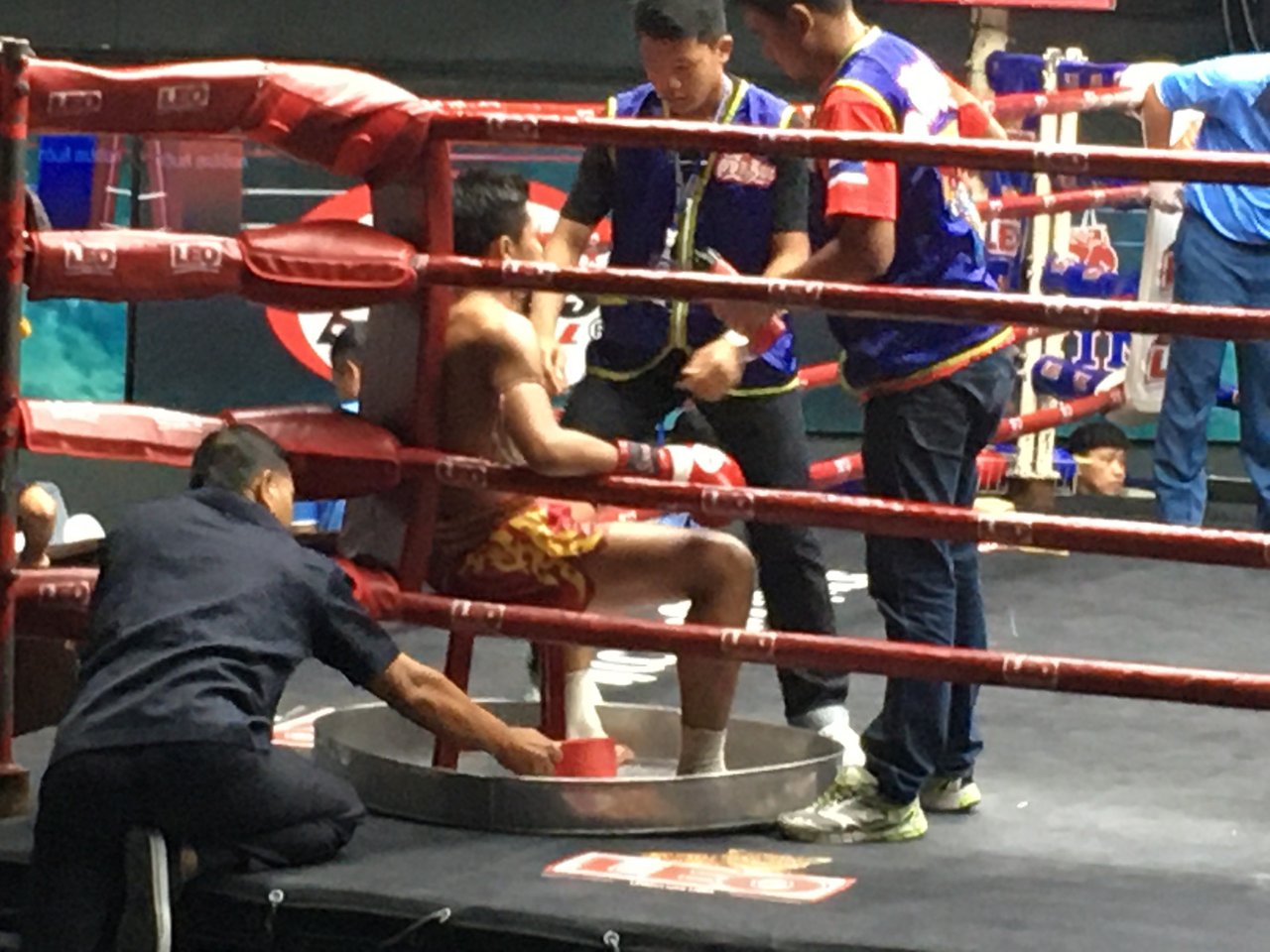 A shop vac in use: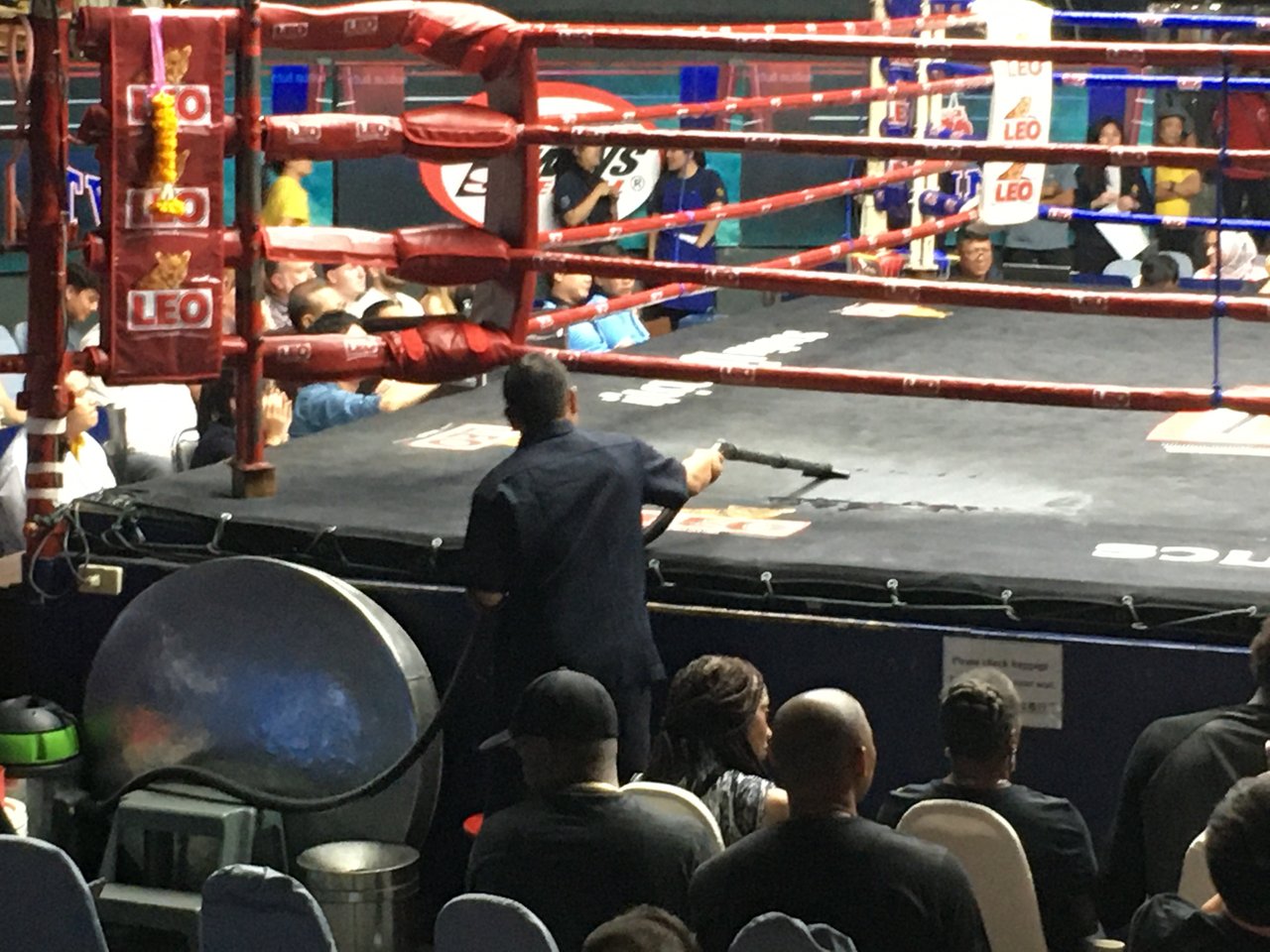 My son had told me that he's heard that there's a lot of gambling among the crowd at Muay Thai fights in Thailand but I saw no evidence of cash changing hands. Maybe just for this particular venue? AFAIK sports gambling is mostly illegal in Thailand and Rajadammern happens to be across the street from the headquarters of the Royal Thai Army (there were two off-duty officers dressed in fatigues in the row in front of me and two armed police in spit and polish not far away). Maybe the gamblers decided that discretion was the better part of valor?
Some American Muay Thai fighters I've seen follow Thai ceremonial protocol before fights; at the fights I saw tonight, they all did: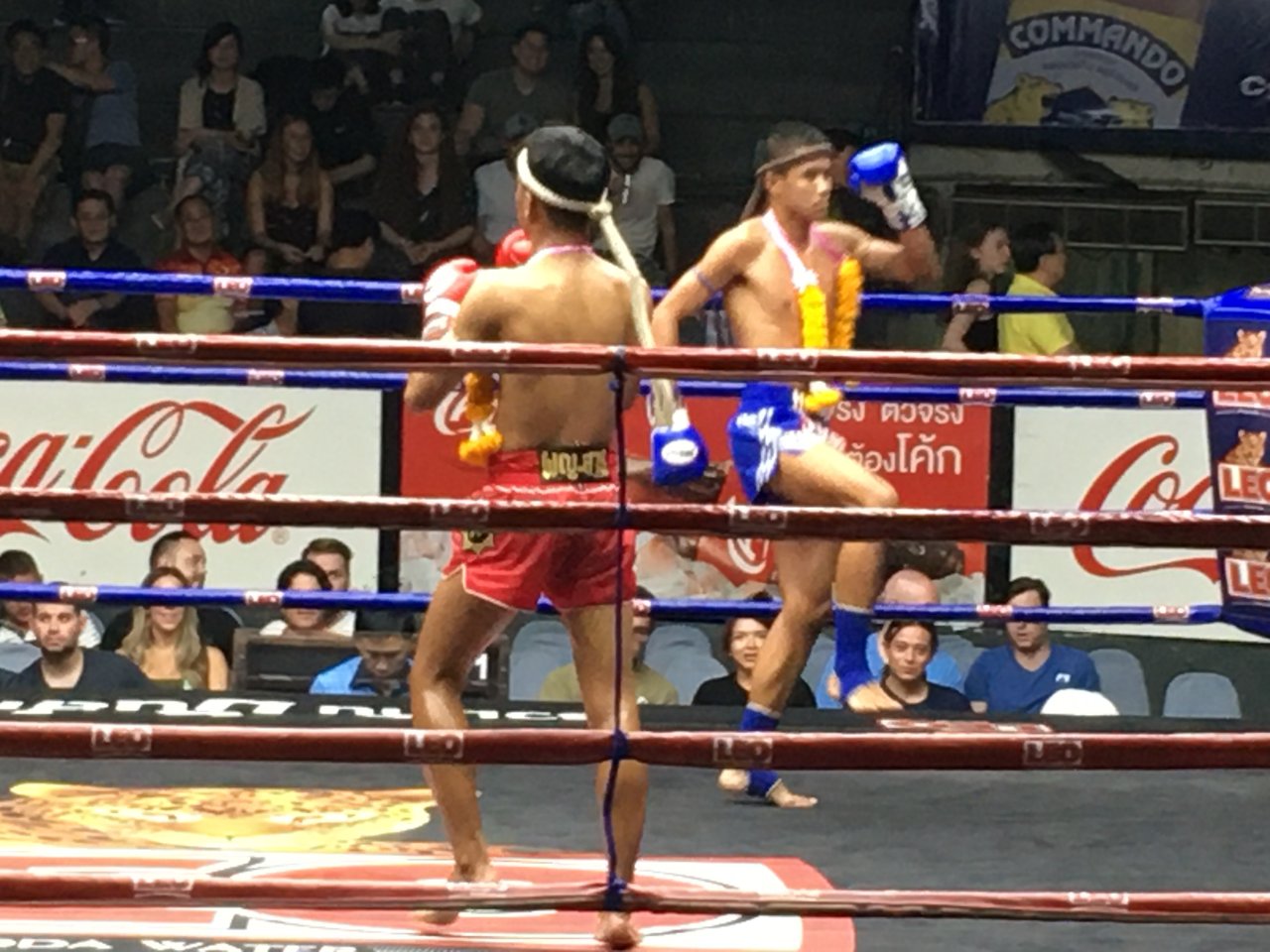 There were signs directing Thais and foreigners to separate seats: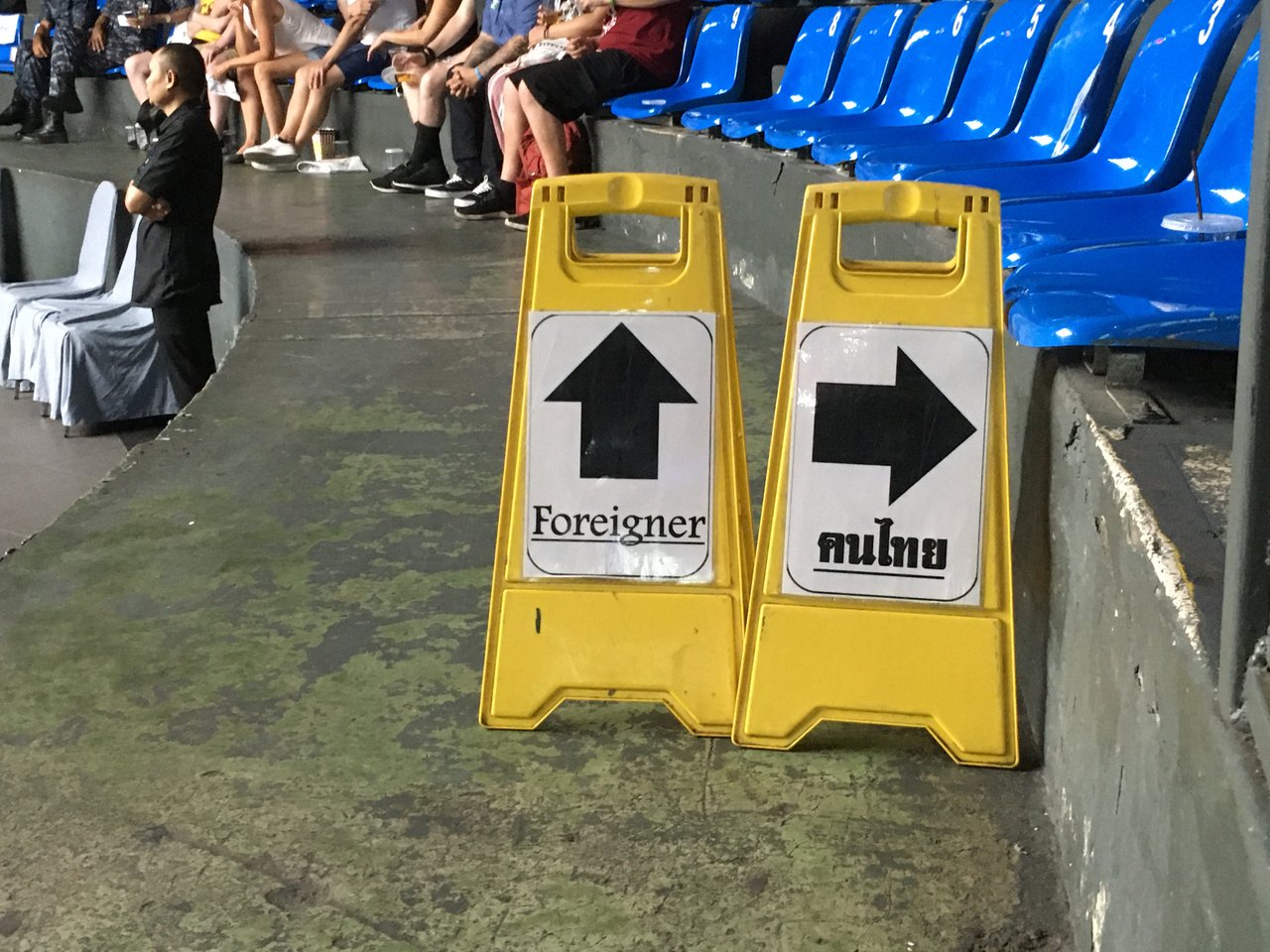 But I saw no evidence of anybody paying attention to them. The ringside and other expensive seats were about 75% farang, the medium-priced seats (where I sat) were about 50/50, and the cheap seats and standing room only area were 90%+ Thai with a smattering of farang: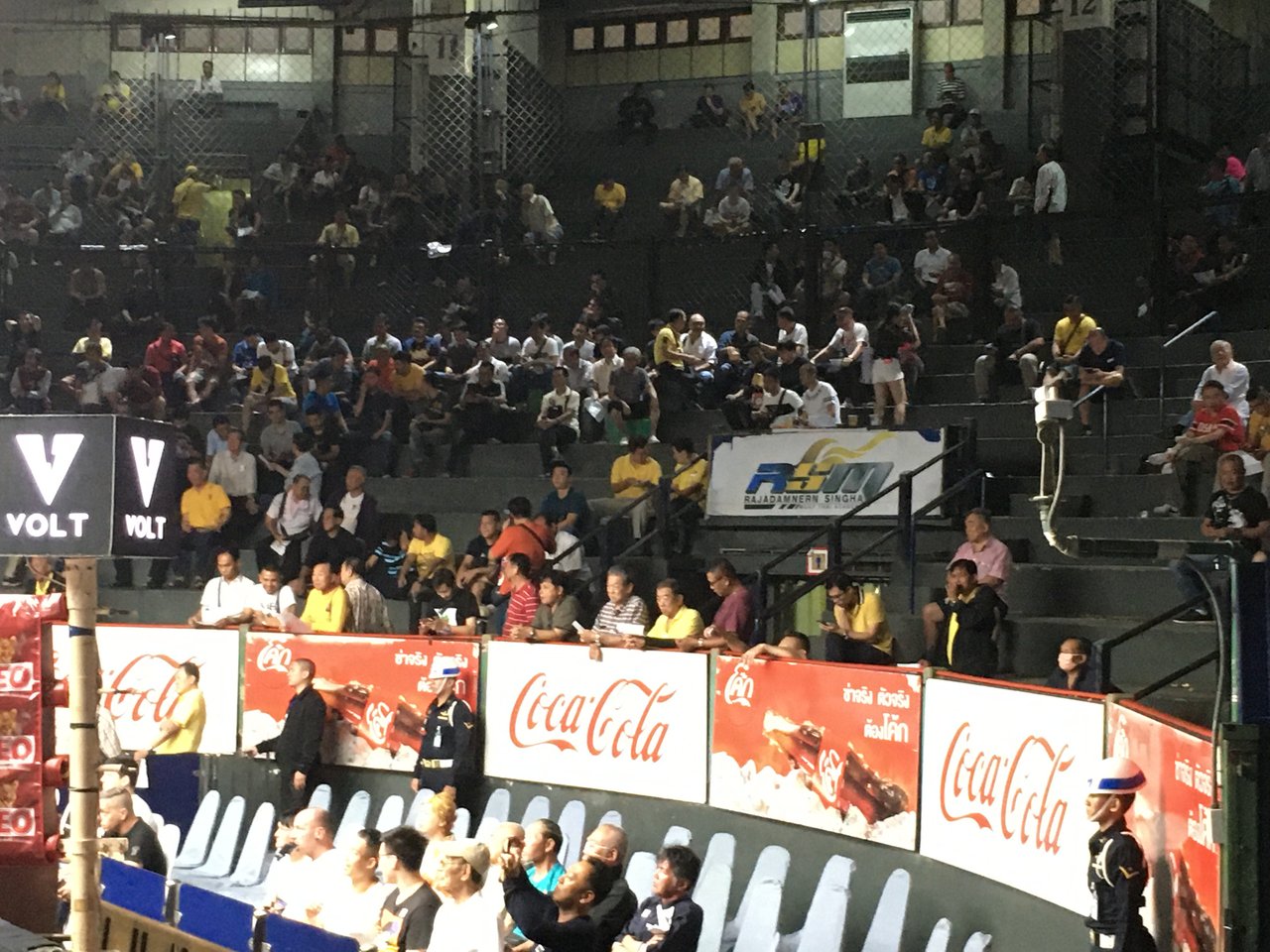 There was live music continuously during the fights with drums, bells, and a wind instrument: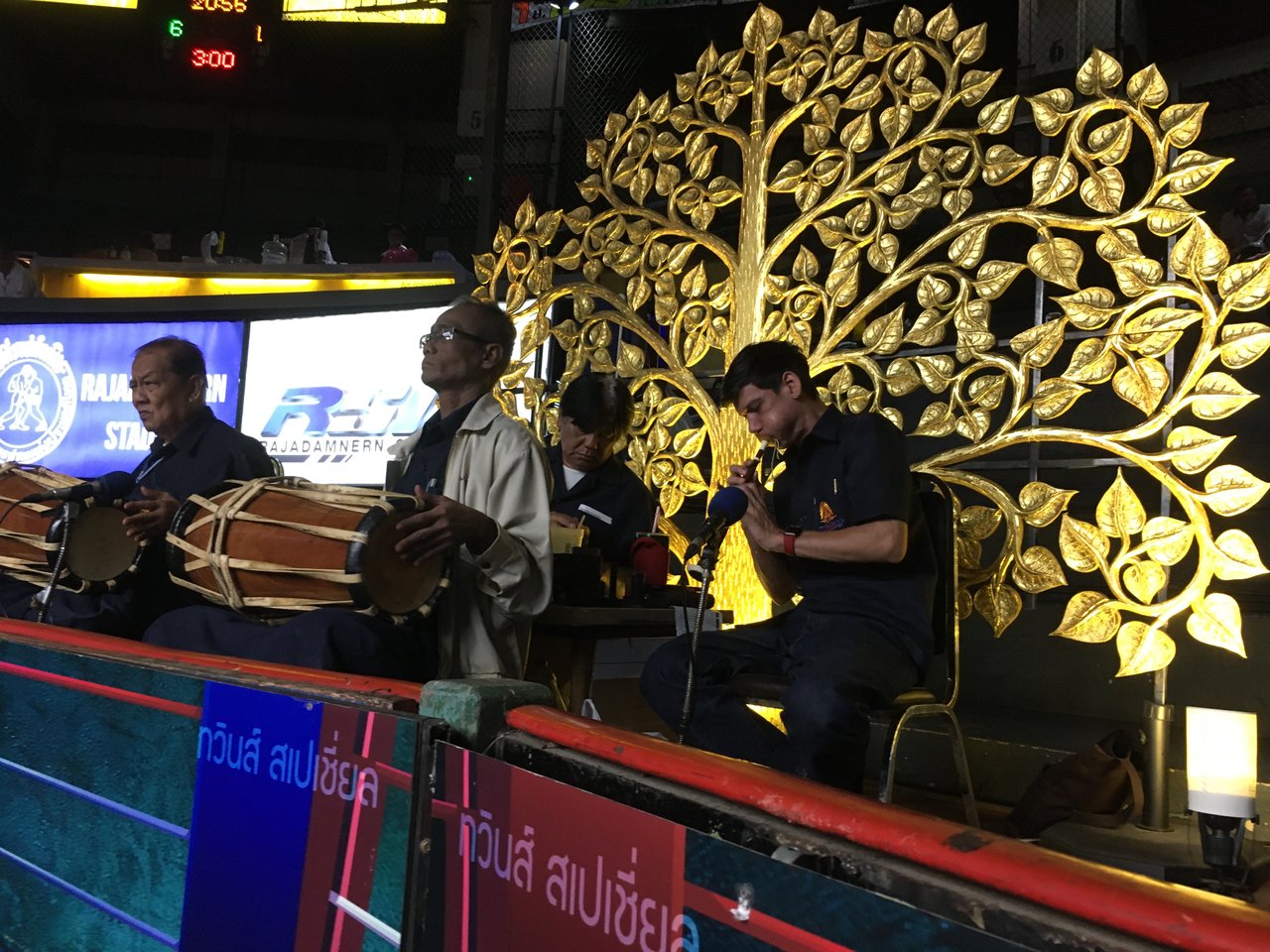 I have no idea what the wind instrument is called, but it had a sound vaguely reminiscent of a bagpipe of all things: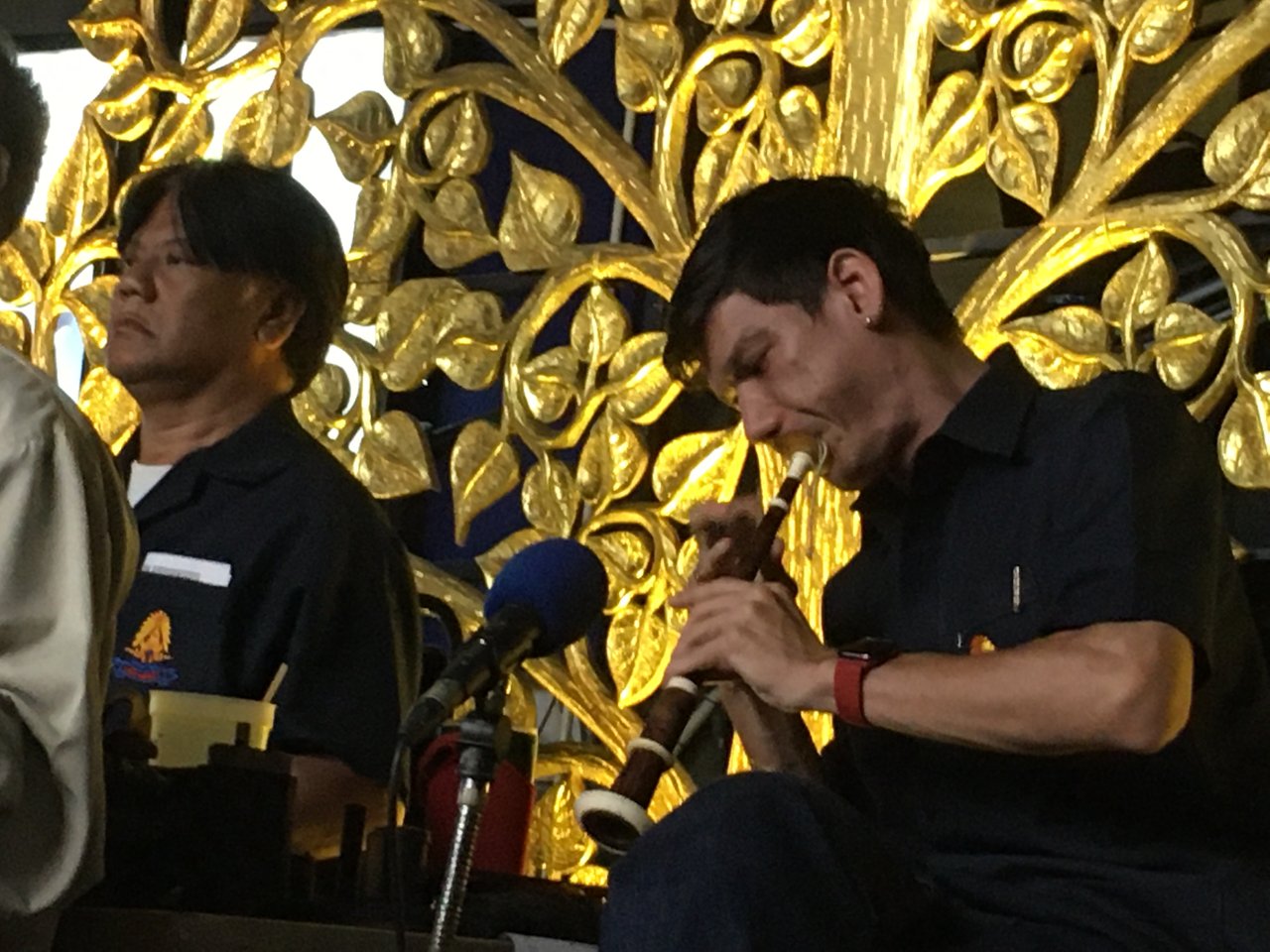 The fights seemed less violent than the ones I'd seen in Minnesota. Fewer blows to the head and more grappling for the ref to break up.
I stayed for five of the nine fights on the card and then left, intending to take another tuk-tuk back to my hotel. But in a city city with thousands of tuk-tuks, I couldn't find one, so I walked. In retrospect, I'm glad that no tuk-tuk appeared. Five days ago, it wouldn't have occurred to me to walk these streets at night, but already I'm comfortable with it. I've learned to be careful where and how I step given the uneven walking surfaces of sidewalks here and to really pay attention when crossing busy streets, but I've come to understand that my chances of getting mugged are close to zero. I now feel much safer here at night than I might in more than a few American cities.
I ran across some kind of street festival, with lambs and rabbits for kids to pet: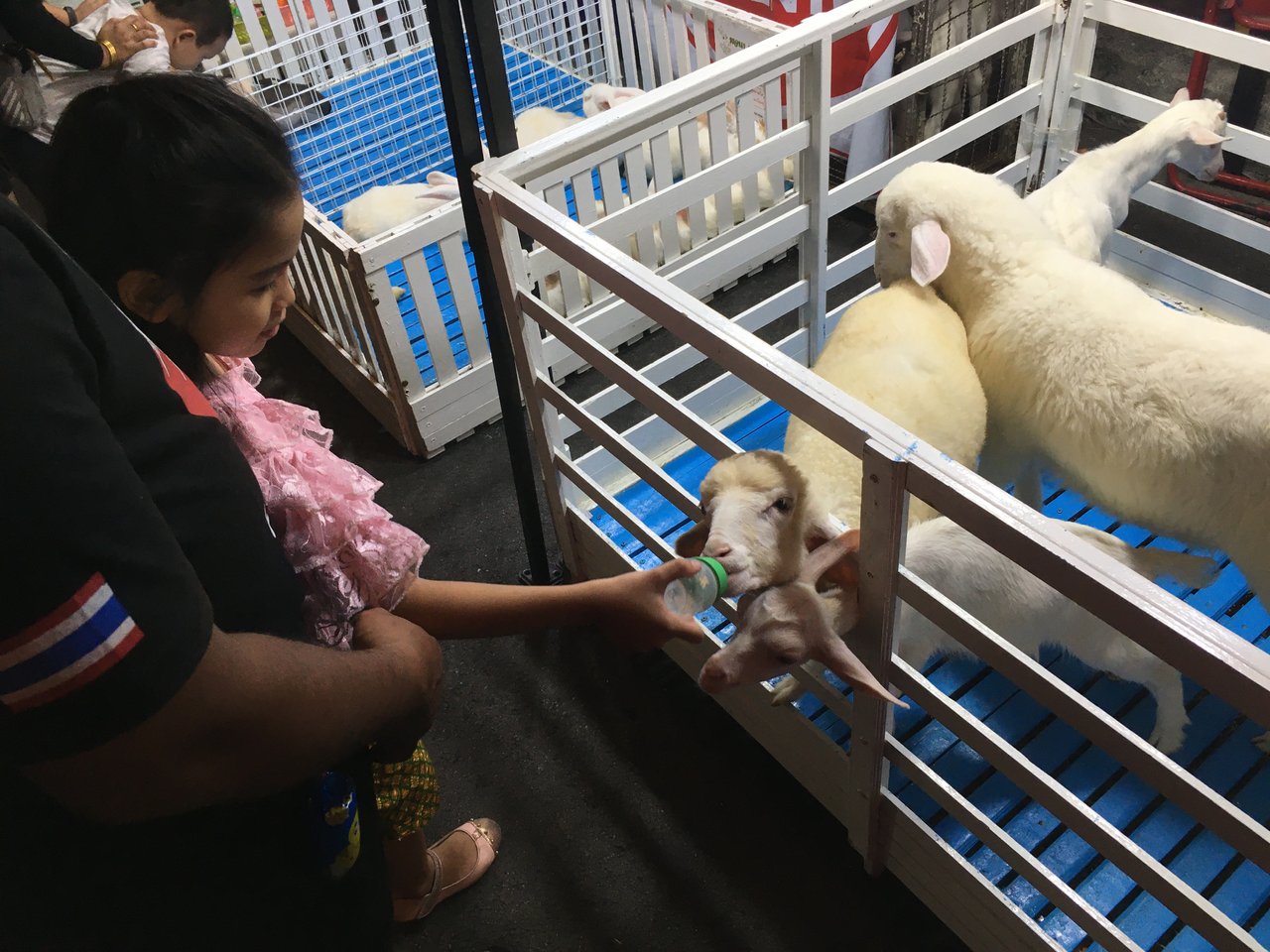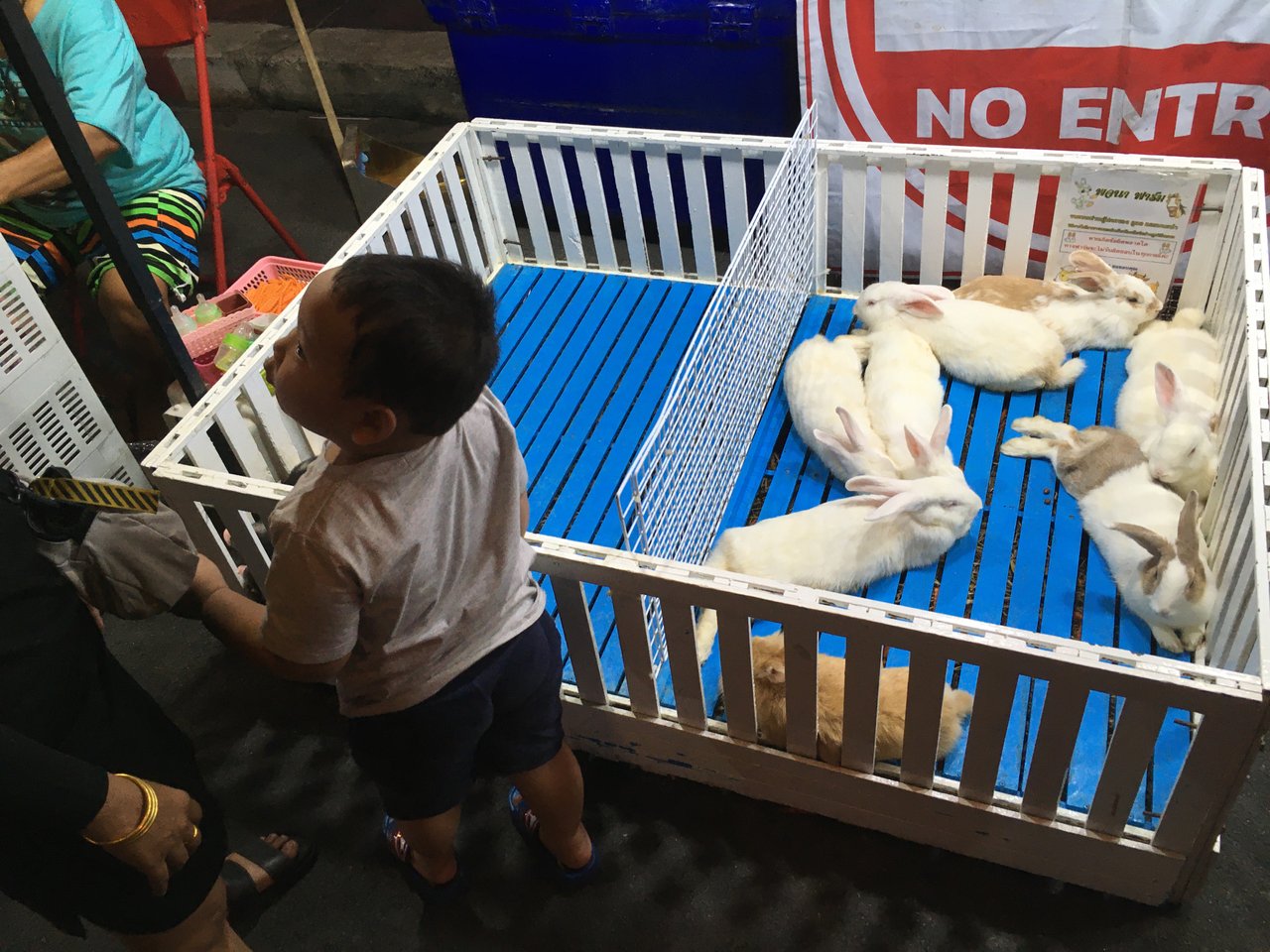 Too hot for during the day but take the kiddies out at night?
Back at my hotel, a full moon above the palm trees: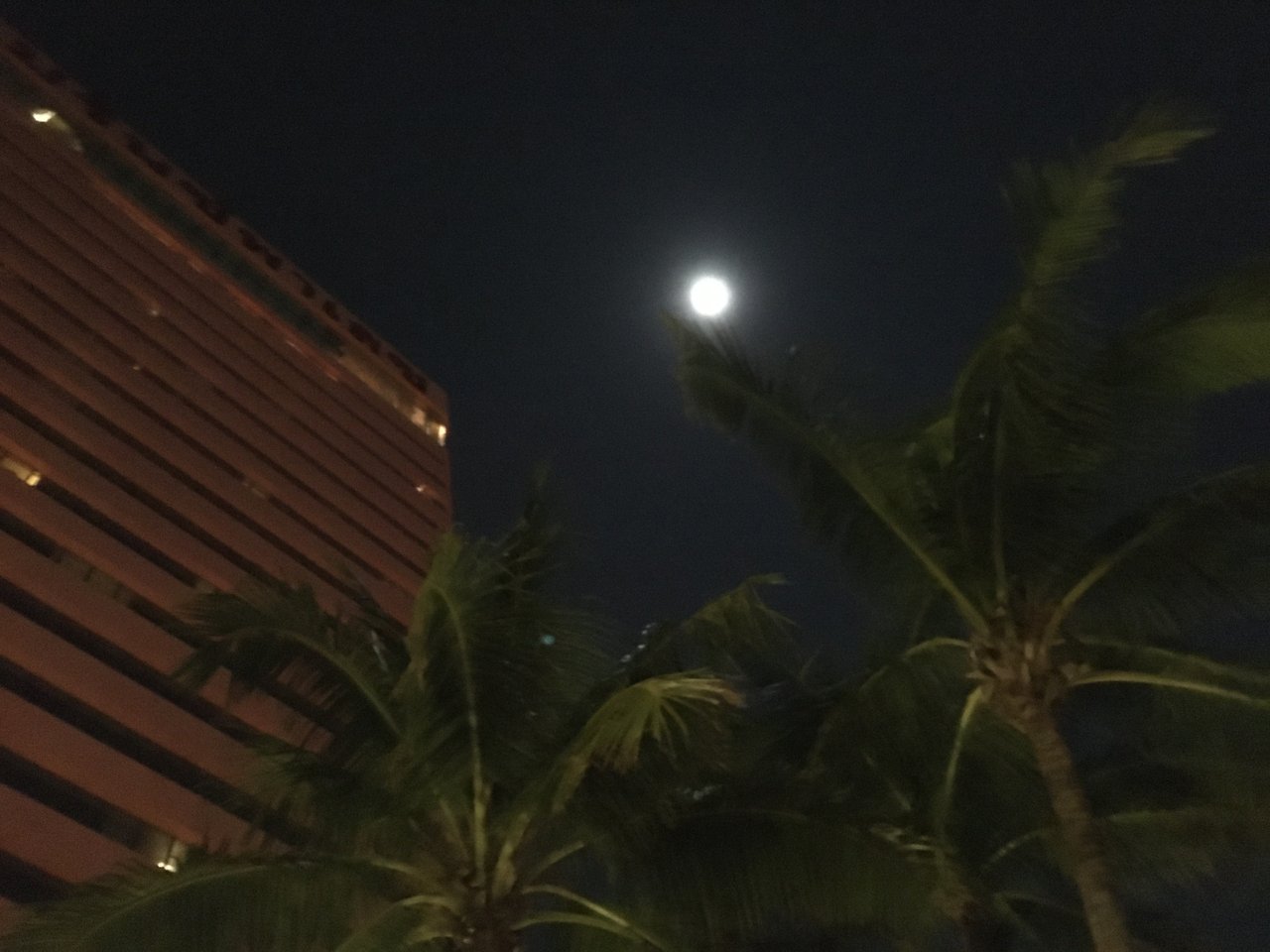 Tomorrow is my last full day in Bangkok before heading to the airport. Not sure what I'm going to do. Maybe hop on a ferry and go exploring?
By the way, earlier today, unknown to me, a 20 Bhat note fell out of my pocket as I reached in to pull out my phone. Some guy nabbed it, spoke to me in Thai, returned it to me, and bowed with a wai. Then just walked away after I did a quick wai in return. What are the chances I would have ever seen that money again anywhere else?