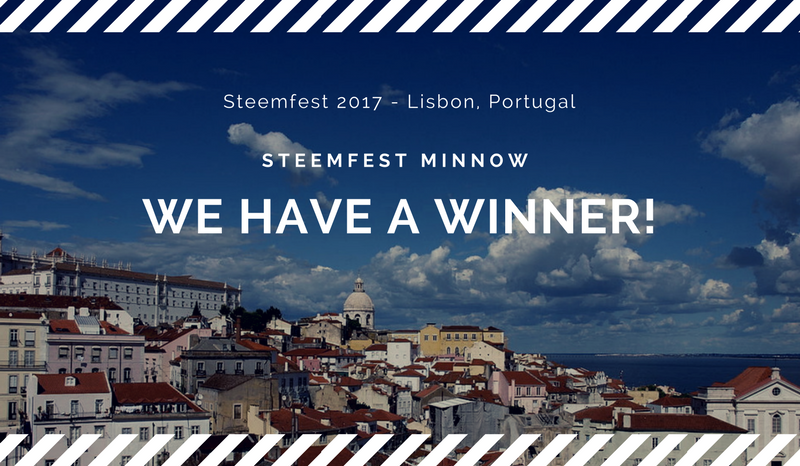 Congratulations to all the contestants, and I'm excited to announce the winners of the STEEMFEST MINNOW CONTEST!!!
All four contestants were at a 3 point point spread 66, 65, 64. It was an incredibly tight battle. @aggroed voted early to make sure they wouldn't be influenced by incoming votes. These scores were arrived at by 14 judges, a cost comparison, and audience votes. One additional voter on the previous post could have swayed it. Hell even just a single point of difference by any of the judges could have altered the outcome!
Coming in tied for third place with a score of 66
@dinoo and @lucashunter
@lucashunter expressed interest in working with young people to start businesses, join steemit, and work to end poverty.
@dinoo expressed interest in upping the amount of hope in the world through Steemit based charity projects.
Both will receive an autovote on their posts from @msp-lovebot and will each receive 50 SBD.
https://steemit.com/contest/@lucashunter/help-wanted-make-my-dream-of-going-to-steemfest-2017-a-reality-2
https://steemit.com/minnowsupportproject/@dinoo/give-people-in-need-a-voice-on-steemfest
Coming in second place with a score of 65
@varunsangwan. He was interested in free quality education and expanding the Indian community. He even caught an @ned resteem. He's a great MSP member, and was so close! He'll get 150 SBD and will piece together a trip soon we're sure!
He'll also be receiving a steady upvote from @msp-lovebot.
https://steemit.com/steemfest/@varunsangwan/steemfest-final-round-post
Winner with a score of 64
@siersod! Promising to work on the interface for steemit and help with the ongoing food crisis in Venezuela Siersod pulls it together for the extremely narrow win!!!
Congratulations! @siersod receives the full amount of steem/sbd to hit his budget with a touch more. Turns out he's a dual national with Portugal but never been. He'll get his shot now! Have a great time at STEEMFEST!!!
He'll be receiving a huge amount of steem and a steady vote from @msp-lovebot!
https://steemit.com/minnowsupport/@siersod/steemfest-minnow-my-goals
Congratulations, we're so happy for all involved!!!
Be sure to get a post into the Weekly Resteem- https://steemit.com/minnowsupportproject/@minnowsupport/minnowfest-runners-up-palnet-msp-radio-show-weekly-resteem-returns-almost-3k-people-in-discord
And if you're interested in a radio show through Discord contact @aggroed in the PALnet Discord room- https://discord.gg/HYj4yvw