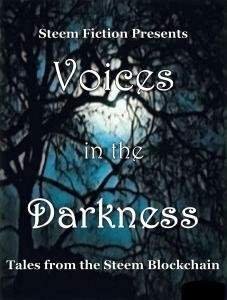 So yesterday evening I bought the short story anthology "Voices in the Darkness" (made possible by @jeezzle from @steemfiction). Today I shaved off the time to read the stories of @improv and @stinawog. I really enjoyed these stories and I'm still creeped out a bit. I'll not leave the safety of the couch if I don't have to. Hoping a bit that some of the others have some soothing content.
If you enjoy steem and its writing community you should definitely consider getting the book (see @steemfiction's release artikle)!
If you only have a non-US Amazon account, Amazon should provide you with an easy redirection link. Worked for my german account!
Posted using Partiko Android