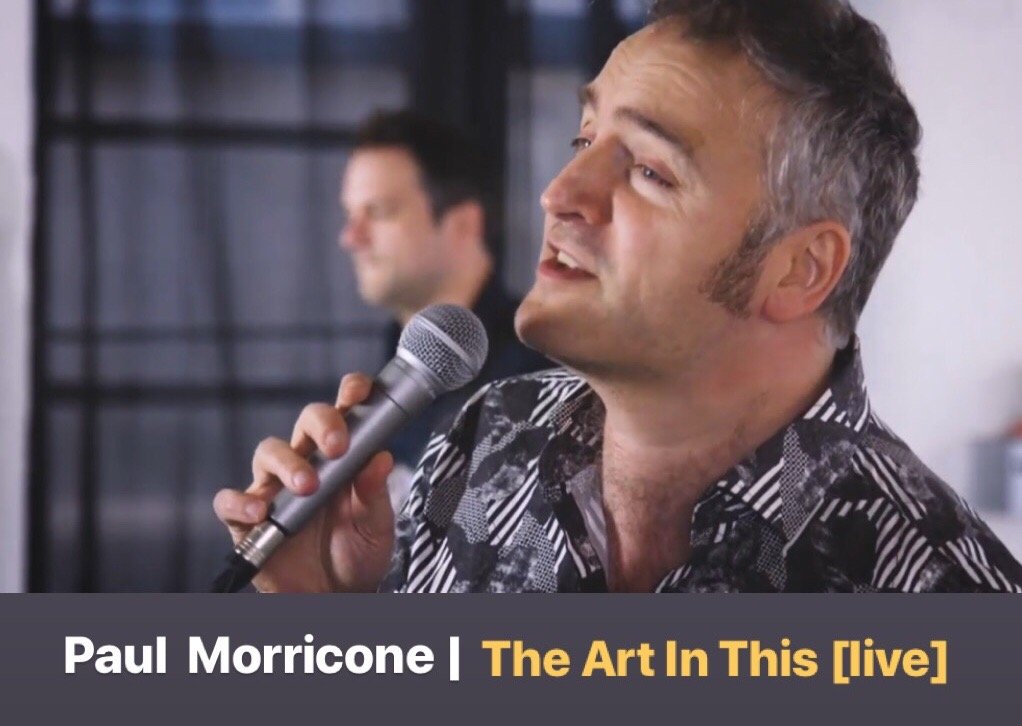 I was asked to shoot and light the setup for the live performance, along with Dan Jones
It was for Paul Morricone and his solo album release (which is coming very soon) for his song 'The Art In This'.
Paul is a long time friend and collaborator of mine - not only with him being a video director, but he also writes and performs with his usual outfit The Scaramanga Six, of which you can hear everything they band have done over the last two decades, here.
Well, brilliantly, the first song and video from Pauls recent live session has been released.
Check it out here.
They're a three piece in this video playing and sounding totally live but there's also some strings/sfx/guitar parts they're playing along to, which are also audible and make it even more beautiful.
Make sure to listen from beginning to end as it builds and builds.
It's totally triumphant, I promise.
It was a really fun multi-camera shoot and the whole video has come together much much quicker than I imagined.
It was edited by Paul and his team at his production outfit called Thunder & Lightning and the music was recorded by Ant (the drummer in the video) and mixed by Mitch (the bassist in the video).
They have done a fantastic job.
Look out for some behind-the-scenes video segments I shot from this session. Coming soon.
Cheers for reading :)
Sign up and followIn me at http://www.steemit.com/@ashtv for more stuff about my video work.
Posted using Partiko iOS