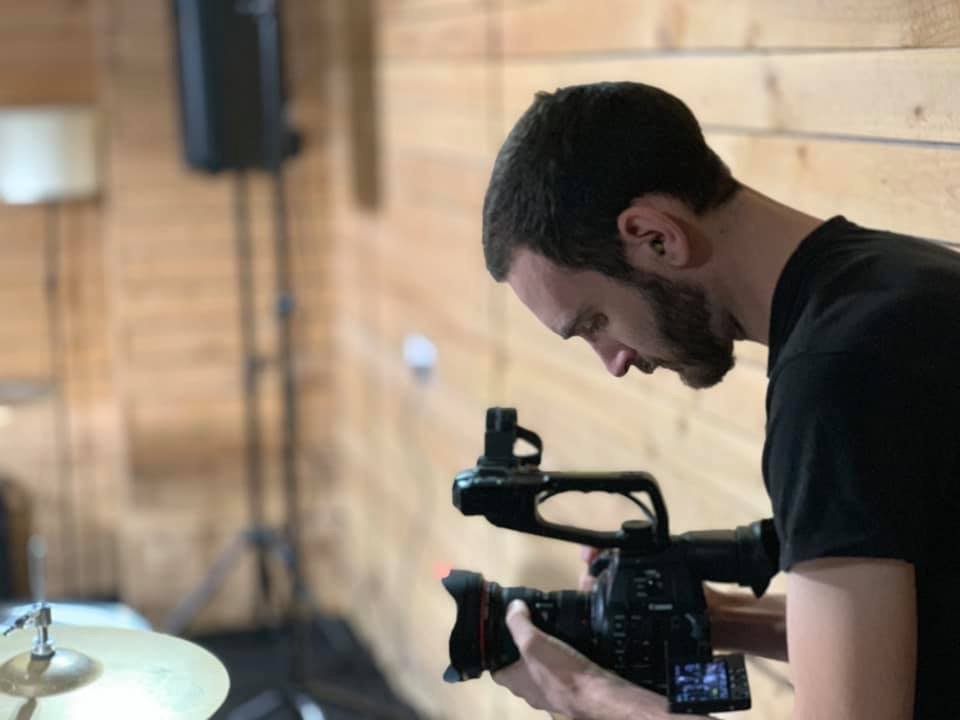 Making videos is my life.
It has always been there as an outlet of sorts and still to this day it excites me.
As I get older (or more mature, shall I say?) I have noticed that my priorities have slowly changed, and I almost don't recognise the kind of filmmaker I was 15 years ago.
I used to make all sorts of little creative films.
However right now, my actual priorities lie with earning a living being a videographer to support my family as well as of course spending time with my family whilst they're so young and need me so much (as well as other things like managing my time between everything else that life throws at us.)
Well, I think I've got to a point where I nee to break the cycle a bit.
I love my work, but I need to do something. ####
And that something I've been needing to do for my own sanity, is to make a short film.
It has been so long since I made 'fiction' without it being commissioned, part of my studies, or part of a contest in some way..
Whether it be a music video...
Or some kind of fun promo... ;)
In some way the idea of making a little film again for Me feels alien and almost pressured - in the sense that, it's been so long that A) I hope I haven't forgotten how to tell a story, and B) pressured in that, I've learnt so many skills over my career that it better not be shit.
I'm excited however by the idea of using my time to write and shoot a little film that's just all mine.
To tap in to my self again and figure out how I'm going to say whatever the fuck I want in exactly the way I want to say it.
I've been inspired by the journeys of fellow steemians @distantsignal @vincentnijman @brian-rhodes to name a few, in seeing their determination and drive.
Also for using STEEM almost as a sounding board/journal/funding for the process.
So thank you guys for setting such a fine example.
I also like the idea of harnessing @dtube as part of the journey too; as @sergiomendes commented recently on one of my posts encouraging me to use dTube in a new way.
This will be it.
I'm going to work on some ideas and see what comes out.
Lately, one of my oldest friends going back to childhood (although we sadly lost the touch a bit over the last 5 or so years) passed away 2 weeks ago.
I realised that life is just too damn short. I'm sure you will agree. ❤️
Posted using Partiko iOS