Another week commences and the reward pool is open for week 13 of our Steem forest. 
Well done to @andrina last week for participating and she won all of the reward pool (3SBD). We have attached a photo and link of her planting below. 
Week 13 reward pool is 3 SBD. 
Please resteem this post to anyone with green fingers and plant a tree if you can.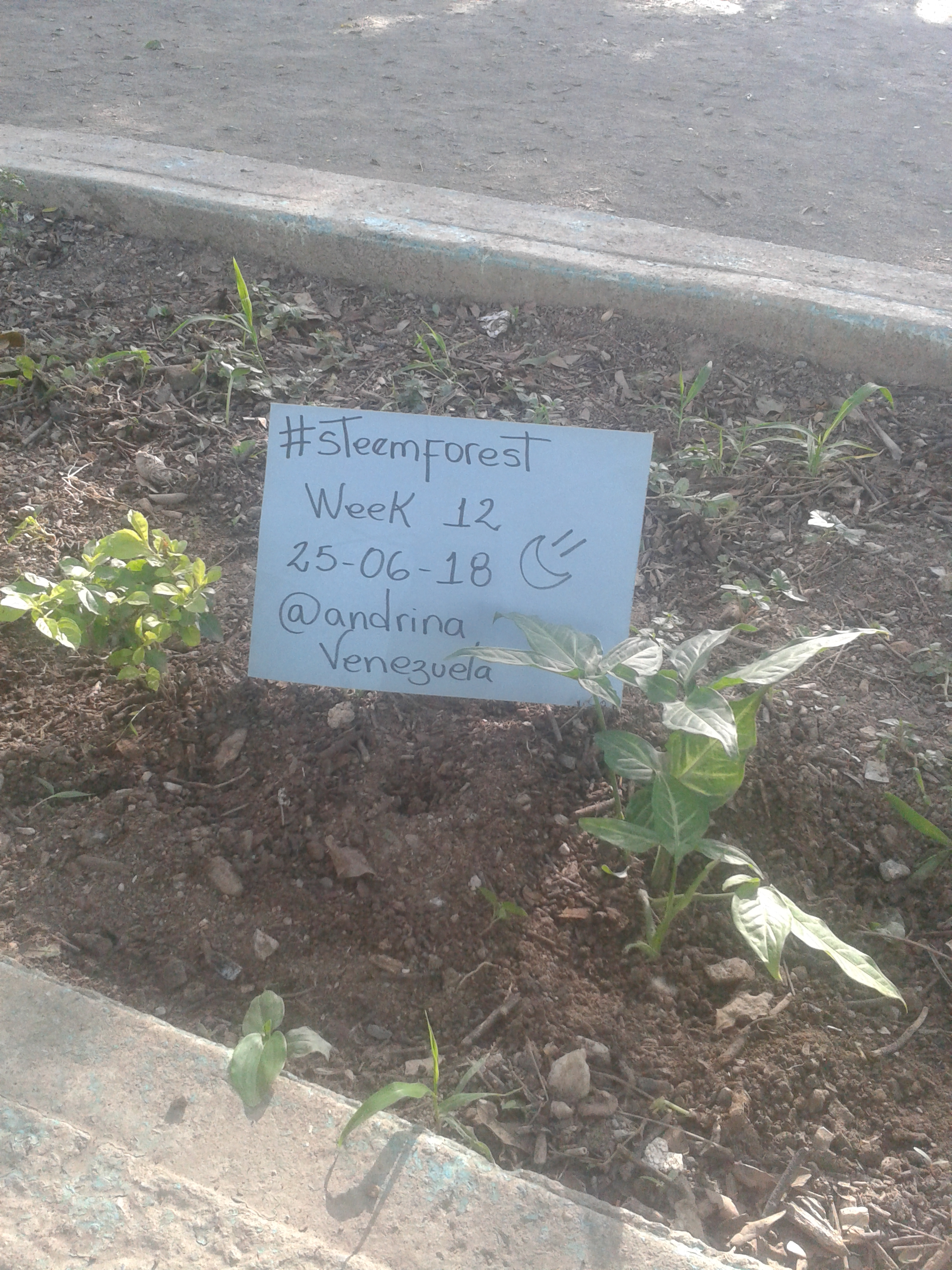 What is this? 
A rewards based post system, where anyone can participate. A tree or perennial shrub planted, validated and a post published on the Steem blockchain. The weekly SBD pool that is filled with all @steemforest posts are shared amongst all valid participants.  
Goal: 
Through Steem, to plant at least 1 million trees and foster broader biosphere consciousness.  
 
How this works: 
You all know where you live inside out. We are sure there are a few places that you know would suit a tree. A tree that gives you shade, a home, fruit, medicine, love and life.    

So find a tree, it can't be that hard. Ask about, trade for one, enquire online where you can get one. Or  plant a seed now and soon you will have many to plant in your Steem forest.   
 
Steem forest rewards system: 
We prefer trees to be planted in our Steem forest. Though we understand this is not always possible. We ask the community to plant perennials if trees are not available. A perennial is defined as a plant living for more than two years.    

You will receive twice as much in the reward pool if you plant a tree. For example Tom plants a perennial, he will get one block. Fatima plants a tree, she will get two blocks.   

When the rewards are distributed. Tom who has one block will receive 33.33% of the reward pool and Fatima retains 66.66%.  
 
Steem forest rules: 
1) Plant a tree or perennial and there is no limit here, but will be counted as one entry. A perennial plant is defined as living more than two years.    
2) The plant must not be considered an invasive species where you are planting.    
3)Steem forest will not acknowledge any controversial or offensive trees and plants. Examples, but not limited to are marijuana, coca, San Pedro. @steemforest retains the right to invalidate any submission that it thought to break this rule. What is legal in one place, might be illegal somewhere else. @Steemforest is global endeavor. Bringing communities together.       
4) You must validate your entry.    
 
Validating your entry: 
Blog or vlog about it on Steem and the first tag must be: steemforest. 
Publish at least two photos of the whole endeavour. One photo must include a validation sign that contains: #steemforest, the date, the plant species and the GPS location of the planted tree. 
Please place a comment in this post linking your submission and add a photo.  
 
Please note, that all of the above must be completed. The GPS coordinates are vital to populate our: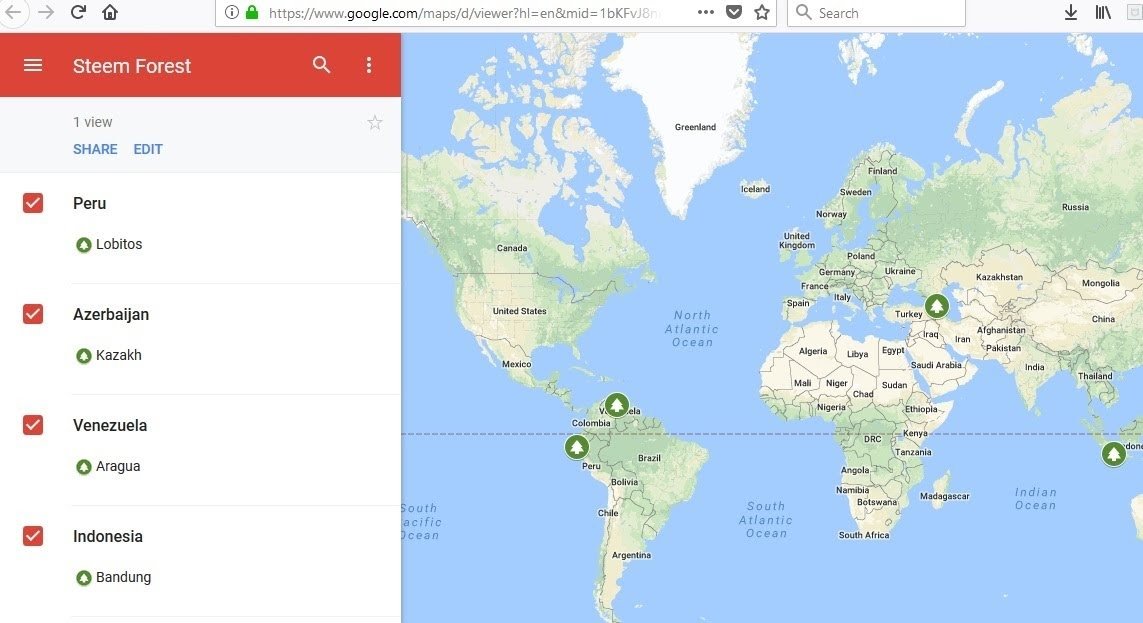 Everything planted in our Steemforest will require geo-tagging with a mobile phone. This data, incorporated within a Steemforest Google Earth Skin overlay and over time, with the history tool, viewers can scroll to past satellite imagery to observe the Steem forest growth. A monthly post is written to showcase this tool and report on growth visually: Globally and locally.  
 
How this is funded and distributed: 
        Simply with your upvote.   
 @Steemforest posts are set on the 50/50 reward ratio. All Steem power is   retained by @steemforest and is used to upvote other projects around the world.    

All SBD and Steem is used for 1) the Steem forest giveaway and 2) the Steem forest initiative. Priority is given to the former. All earnings are used to spread over three weeks into the future. We aim to give some stability and continuity of this giveaway.    

If you are so kind to as to donate to this giveaway. Please kindly place in the memo section "Steem forest giveaway". Then we will solely use these funds for this project.   
 
Deadline: Sunday at midnight. The following week starts one minute later at 00:01.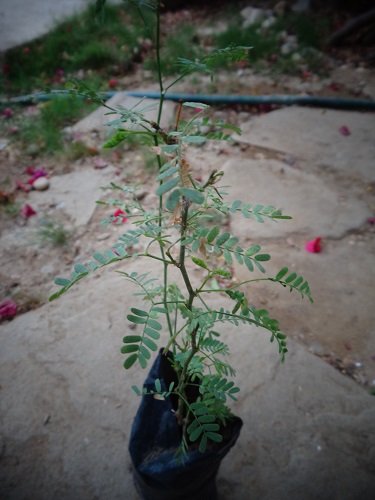 One tree here and together we plant a forest. Our Steem forest.