[Note from my future self: You can see my gig report from Saturday's performance right here!]
Hi there, true Steemians! Did you know there is a psychic & magician in your midst? I offer my a magic or mentalism show as a Steemgig. Check out what you could be seeing!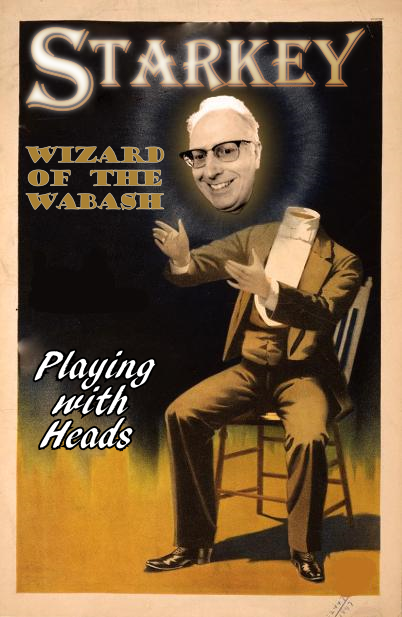 I'm gearing up for a big mentalism show on the slate for tomorrow night. Where? At PURDUE UNIVERSITY in West Lafayette, Indiana! Tomorrow they are having a semi-formal dance / food / party / entertainment extravaganza. I will be part of the entertainment. Here is a little preview for some of the action I have in store for them:
Introduction: First off, you should probably know that Purdue is my alma mater! I graduated with a B.A. in Creative Writing in 1992, and then later I got a second bachelor's degree from Purdue in Computer Technology. So, I will first thank the kind folks there for having me back. I will also introduce a little bit about psychic entertainment. Fun fact: Did you know it is against the law for me to do some of my effects right next door in Lafayette, Indiana? Indeed, there is an old "blue law" on the books that make it illegal for "clairvoyants" to practice their craft for money! So, I have to be a bit careful. This backwards law makes no distinction between people doing this for entertainment and people doing it to rip people off. So, I have to be a bit careful where and how I perform!

Then, I will do a simple psychic experiment. I'll ask someone to think of a number between one and one hundred. And then, I guess the number "coincidentally". Coincidences are not psychic entertainment! I have to emphasize that, so no trouble with the law there, ha-ha!

I'll go from there to ask a different audience member to think of any word in the dictionary. I have a dictionary, and let the participant pick any page from it,then pick any word on that page. Here I use my Holmesian deductive reasoning skills to try to piece together what word she is thinking of! Here again, deductive reasoning is not clairvoyance, so I think I'm OK with the law here.

I have someone come on stage, put the name of someone he knows in an envelope. I distribute identical envelopes to three other participants to put some random names in envelopes. The envelopes are shuffled, and I don't look at them. I am then able to psychically determine which envelope has the person the subject was thinking about. Then as a creeper ending I reveal details about this person that they never told me. Yeah, this one is serious freaky business. The last time I did this trick, I picked a big burly guy as my subject. After the trick, he freaked out a bit and told me: "That's going to keep me up at night!" (I thought: Mission Accomplished!)

I have one person memorize one secret word out of a newspaper (while I'm across the room with no way to see). They keep the memorized word to themselves. I do a game with the rest of the audience where the rest of us try to figure out their word. I tear the paper in half, and let an audience member select a piece to keep. Then we do it again, and again, until we get down to a small square that someone picks a word at random from. No trickery. No switches. No forces. IT'S THE SAME WORD. Creepy coincidence!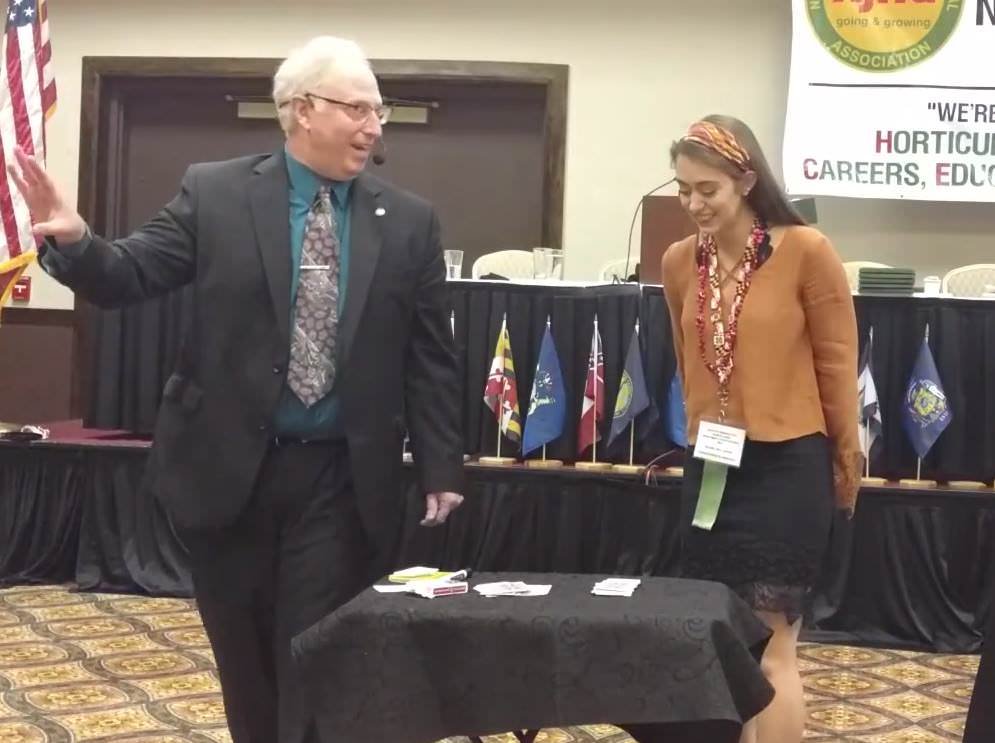 Yes, all that, and I didn't even mention several other impossibilities that happen during one of my psychic entertainment shows. Plus, after my shows, I will do "strolling mentalism" with people hanging out afterwards. I'll be revealing untold thoughts. Matching a doodle that someone just drew. Stuff like that. All of this is for entertainment purposes only. I must mention the following: for legal purposes - I'm TOTALLY NOT a clairvoyant! But still: Fun!
OK, this sounds cool! I want you to come perform near me! But how much does it cost?
If I am with driving distance from you here in central Indiana (Lafayette area) then I will drive to you to perform. We have a few options and pricings for performance.
You pay me, like a traditional performance. Contact me, and I will happily give you my rates for a traditional performance, depending on the audience size, distance from me, etc. OR...
We work something out, like a "Home Concert" performance. Basically, you invite 20+ of your friends for one of the coolest experiences you've ever had at your house. A REAL PSYCHIC ENTERTAINER. You would tell your friends that it's a tip-based performance, and we pass a tip jar afterwards, and they can pay what they feel the performance is worth to them, and what they can afford. I will also mingle with your friends and do psychic stuff after the show.
Option 2 should be well within everyone's budget, if you've got a couple-dozen friends and you live within my reasonable driving distance. If you're not in the Lafayette, Indiana area, if you can take care of my travel, lodging, and food, I will come to you! Indianapolis airport is right in the middle of the USA, so coach airfare may not be too expensive. Instead of a restaurant, maybe a simple dinner at your house and a bed in your guest room would make this thing work.
Credits
Header designed by author
Logos below of the Freelancer's Guild and The STEEM Engine Initiative owned by the respective groups.
Follow me on other social media: