Description
---
19th Century Hand Painted Chinese Porcelain Bowl.
Probably date from 19th century, hand painted figure Wang Wei (Chinese: 王維) say goodbye to his friend, 玩玉 marked.
This bowl cracked 2 pieces but glued as you can see at the photo, got 3 hairlines, 12cm diameters.
Ive tried my best to show all condition about it, please check photo careful before press buy.
Free return if item does not the same as i said
Price 200 Steem dollars

Free shipping worldwide

shipping duration infomation:

3-4 weeks to asia countries

1-1,5 month to europe and america




contact me to get more infomation.




THANKS FOR SHOPPING WITH ME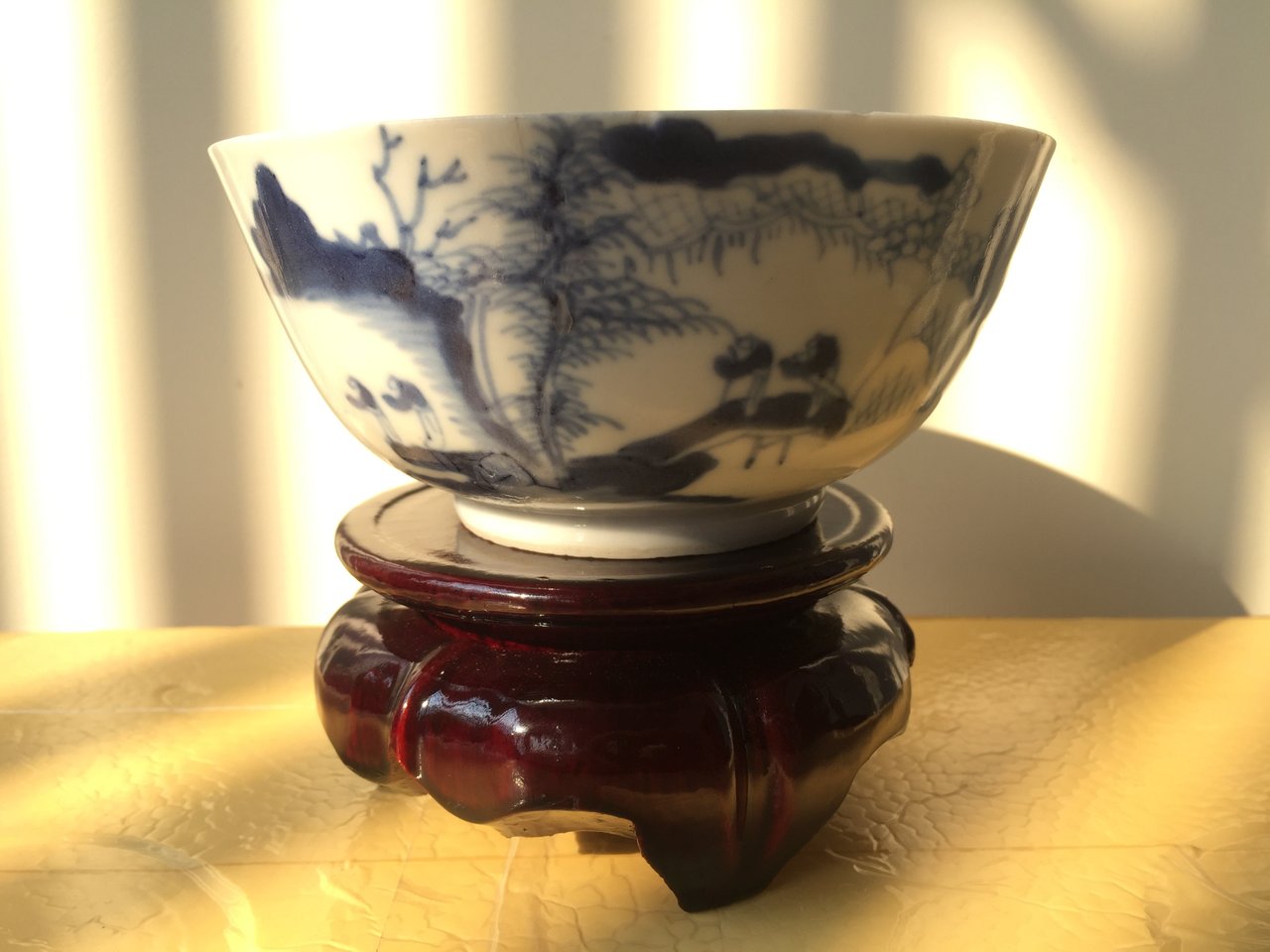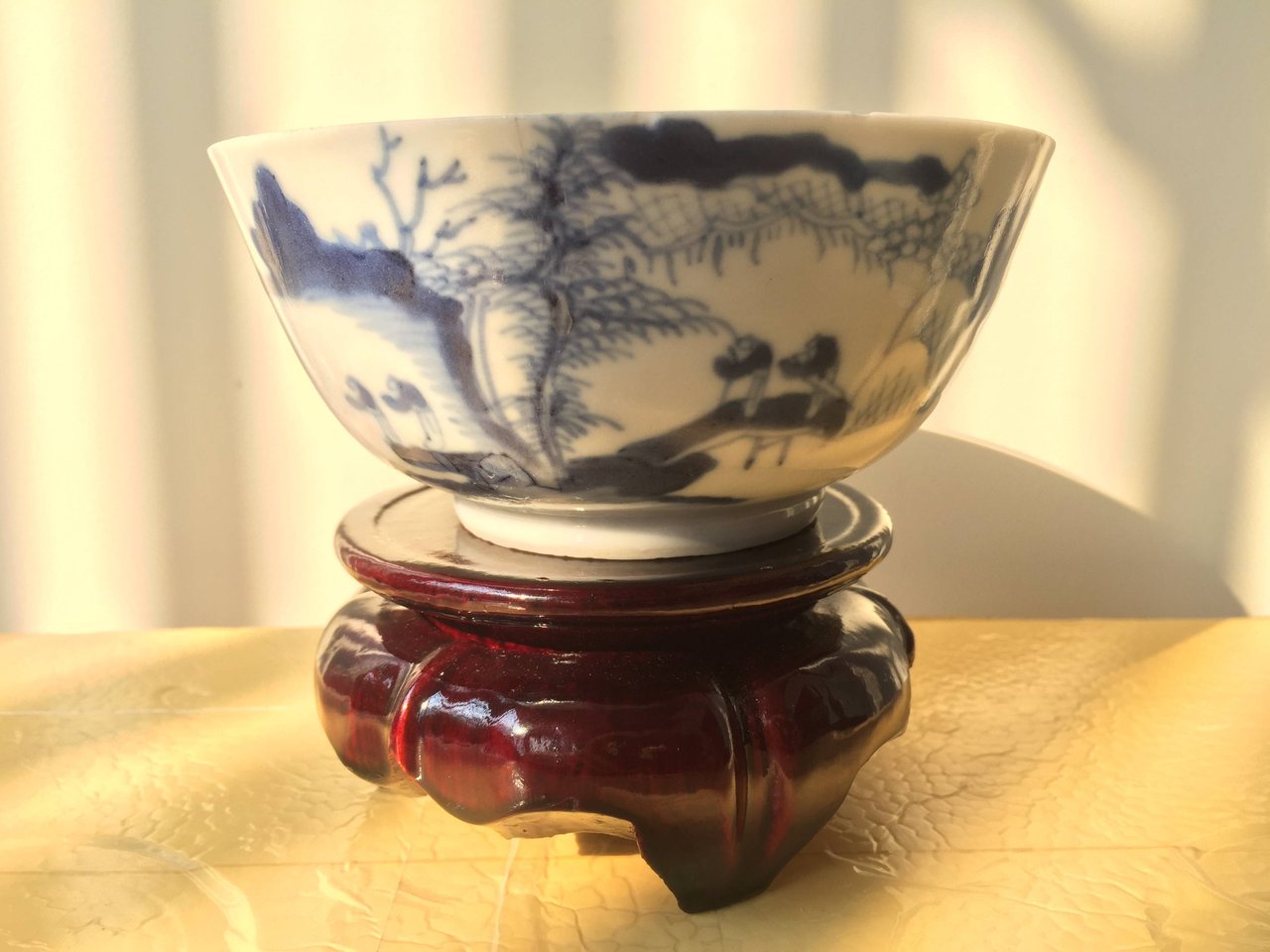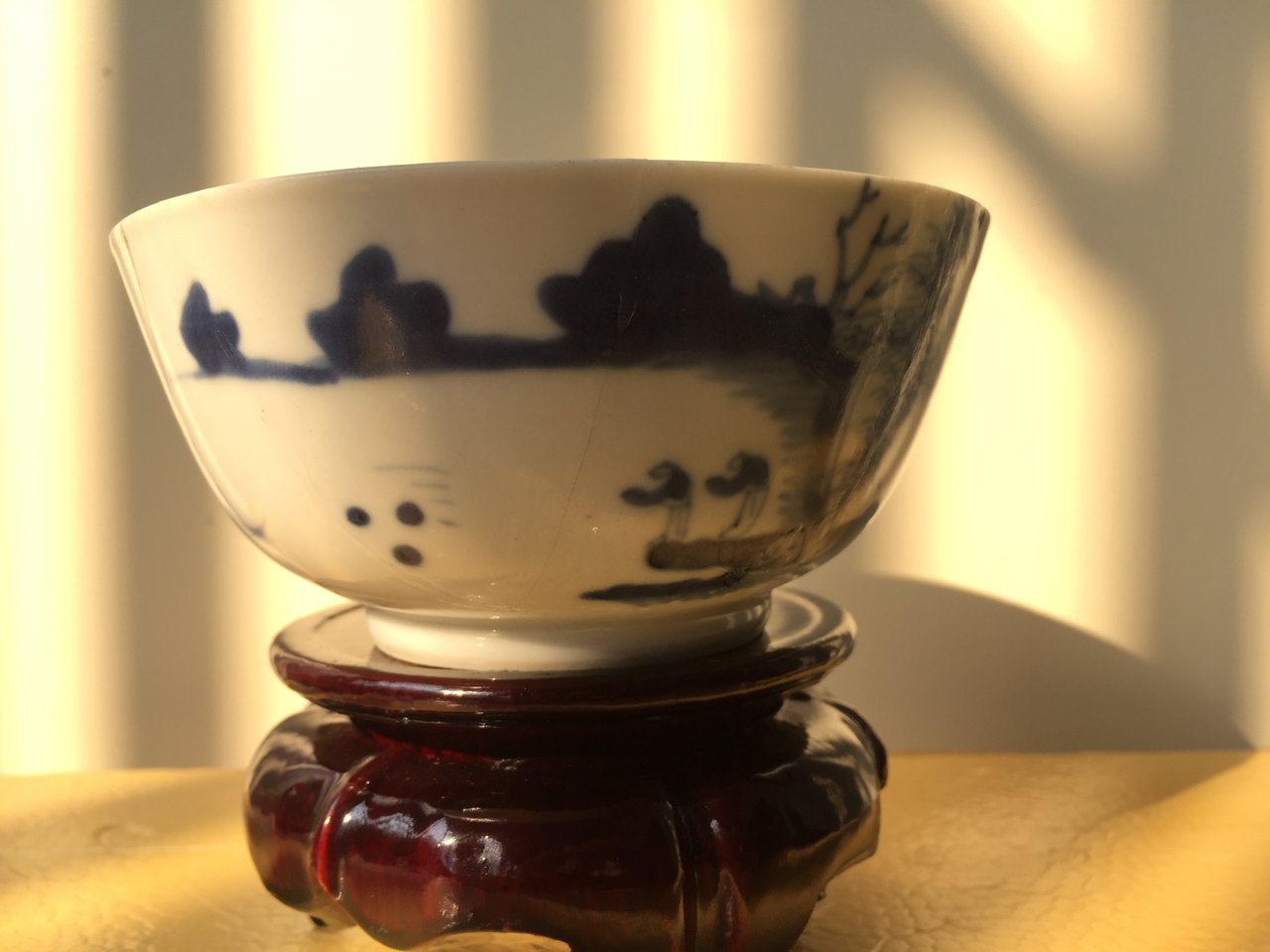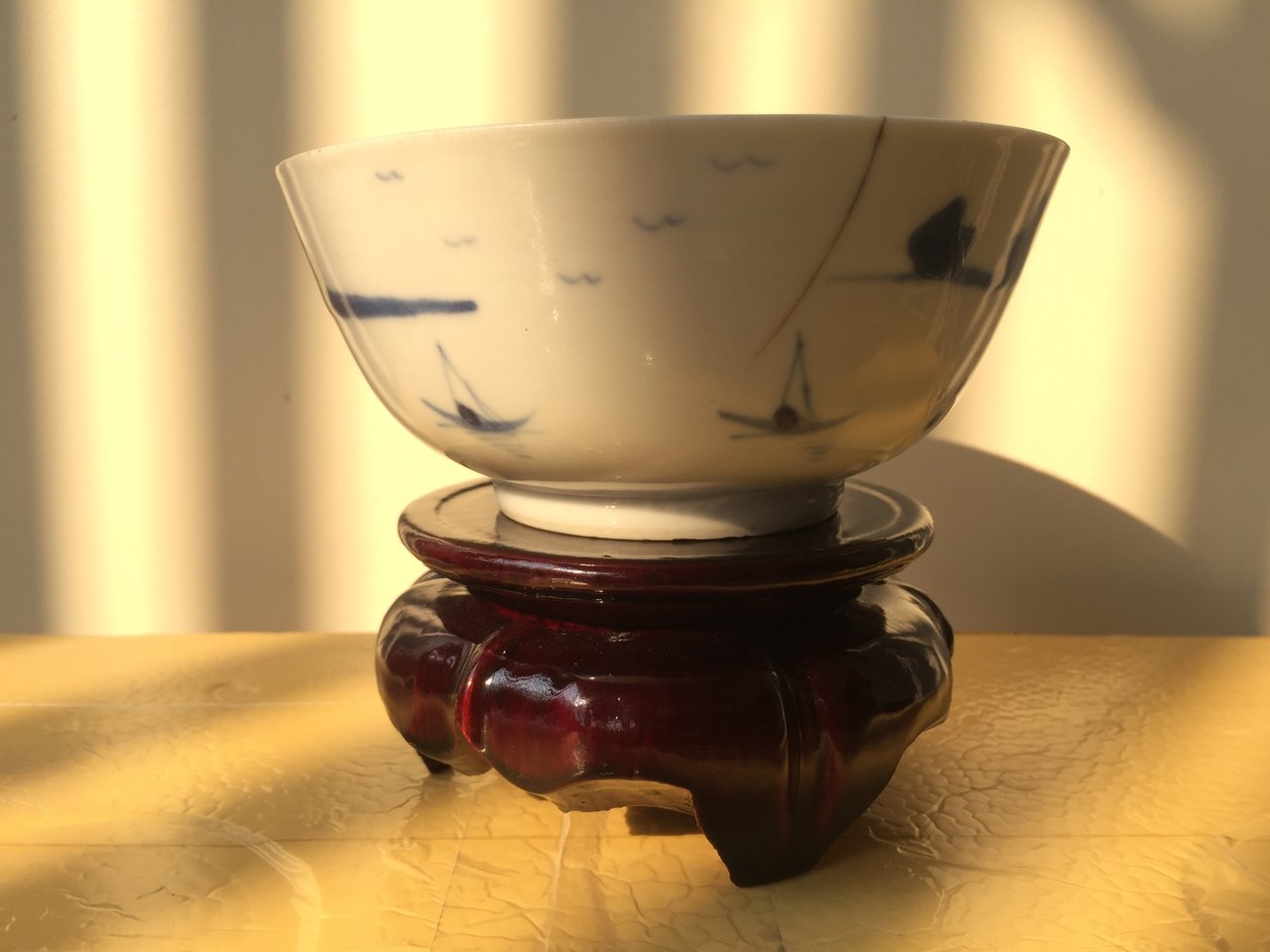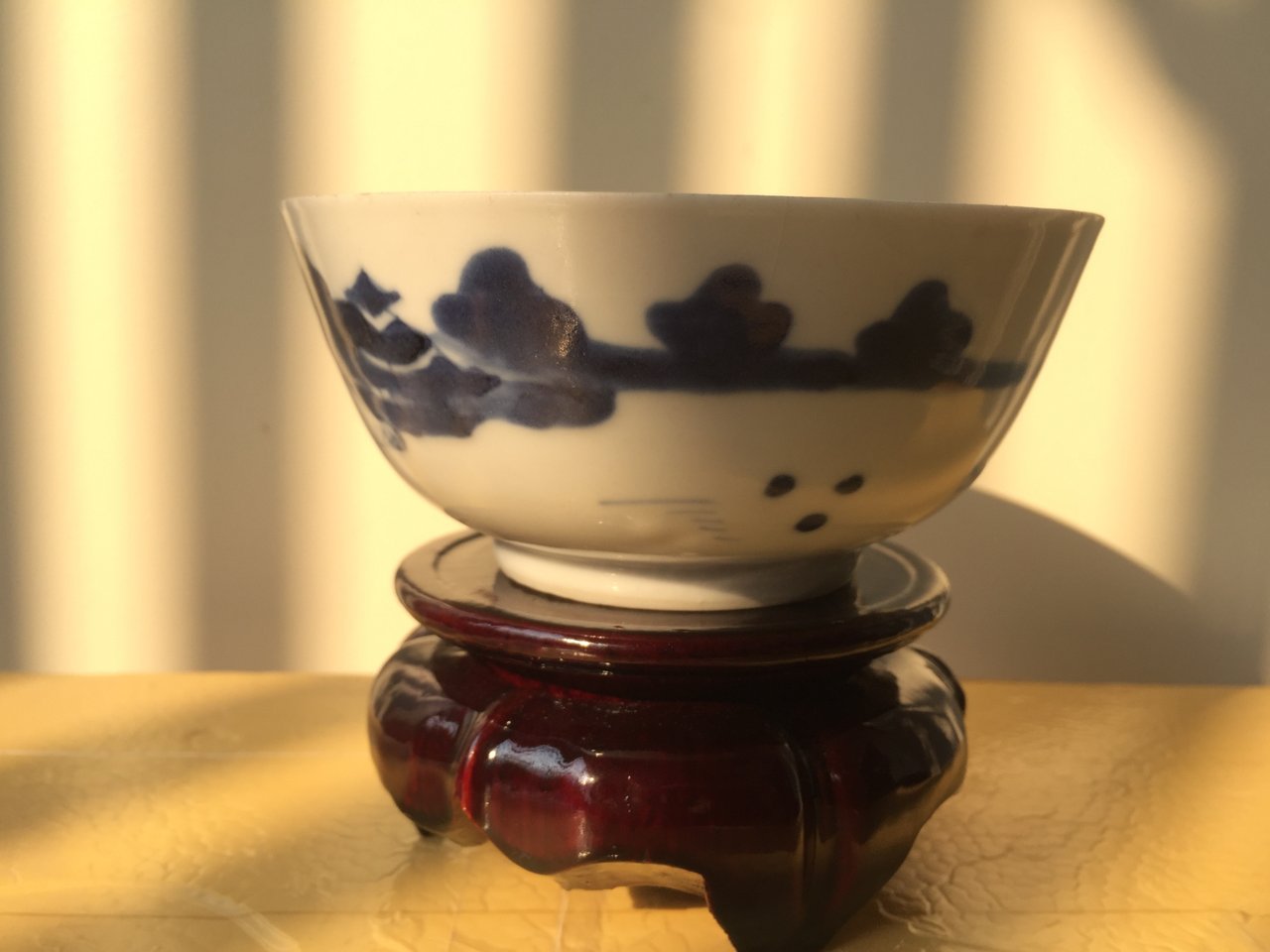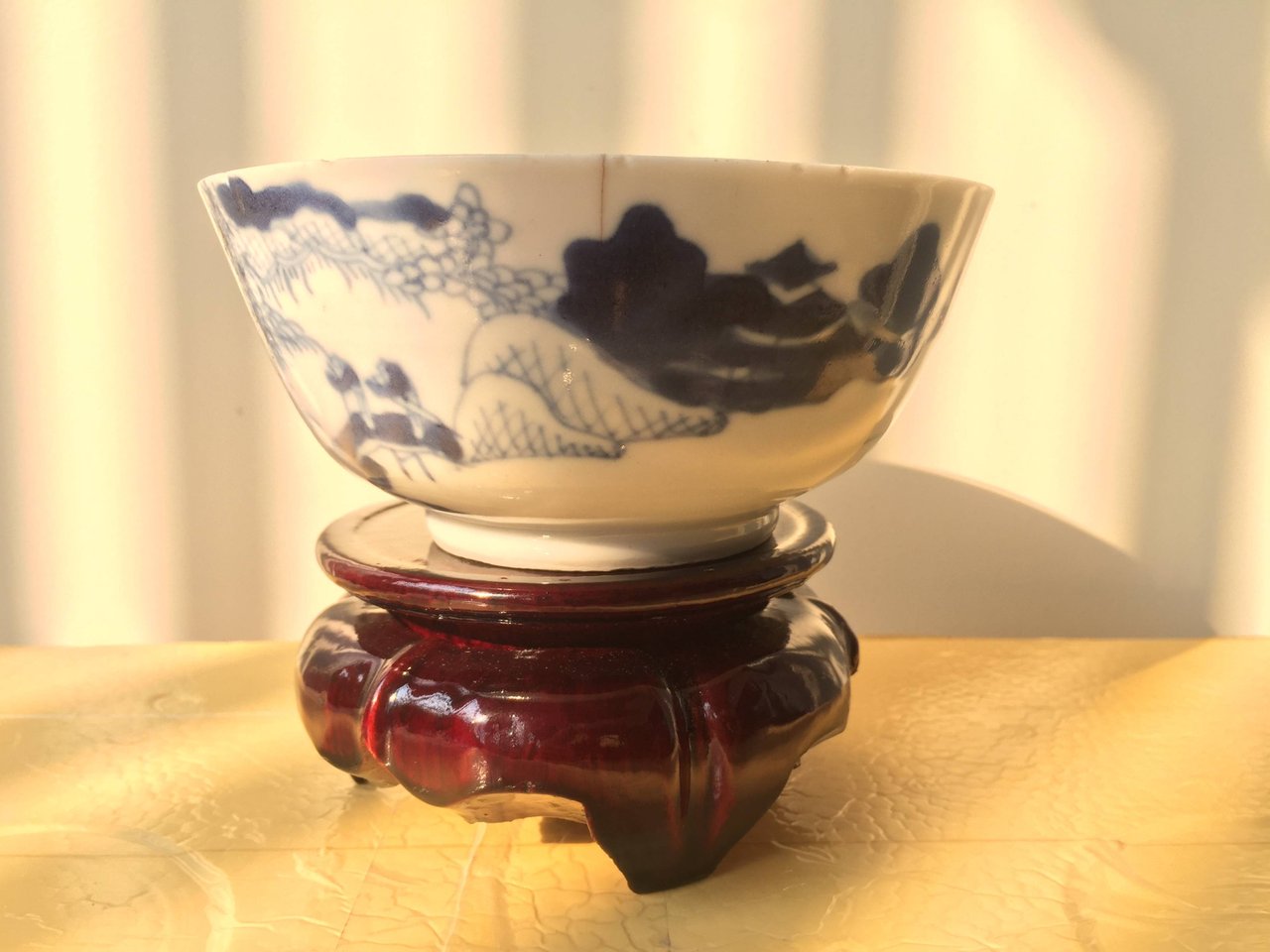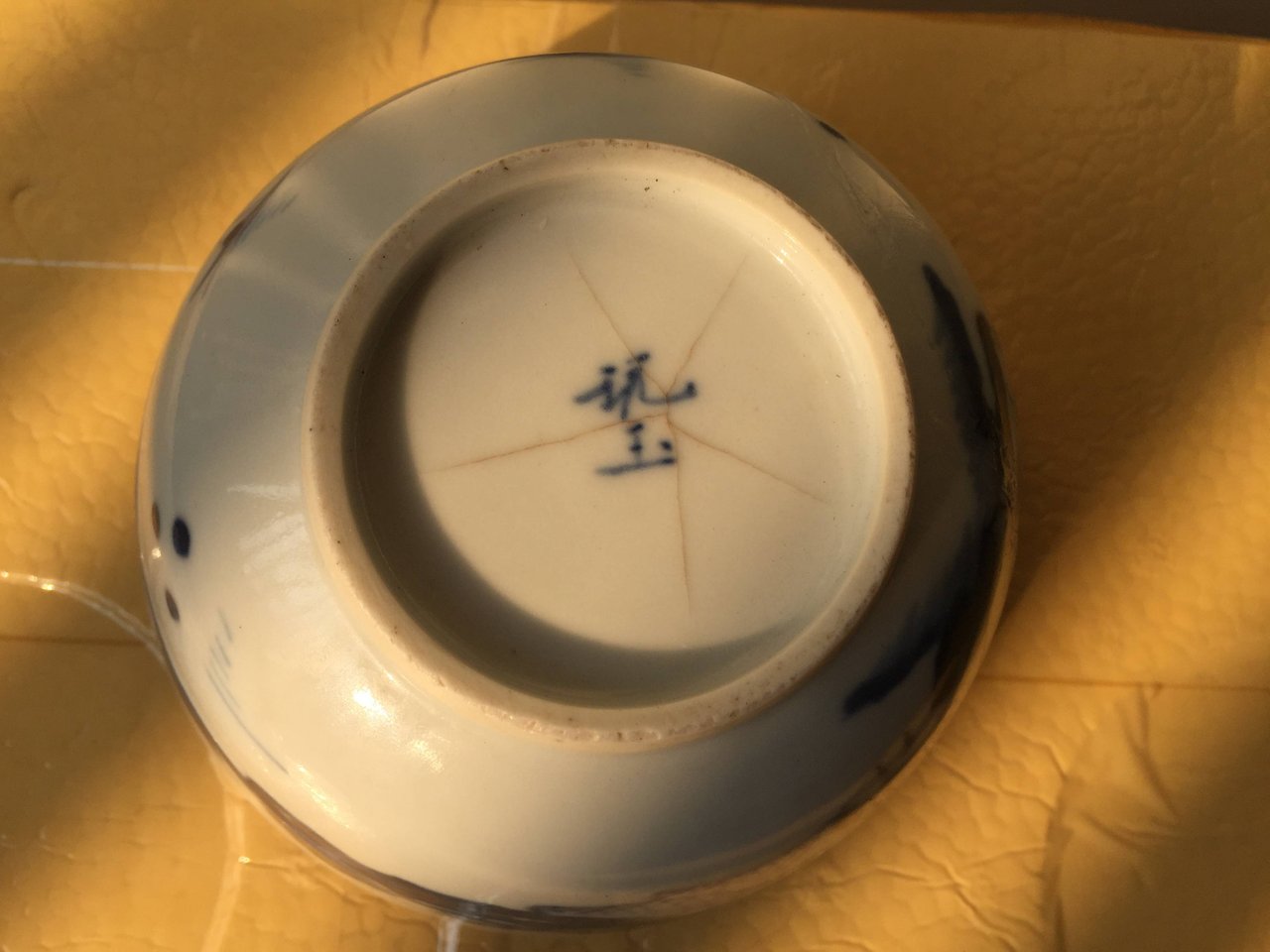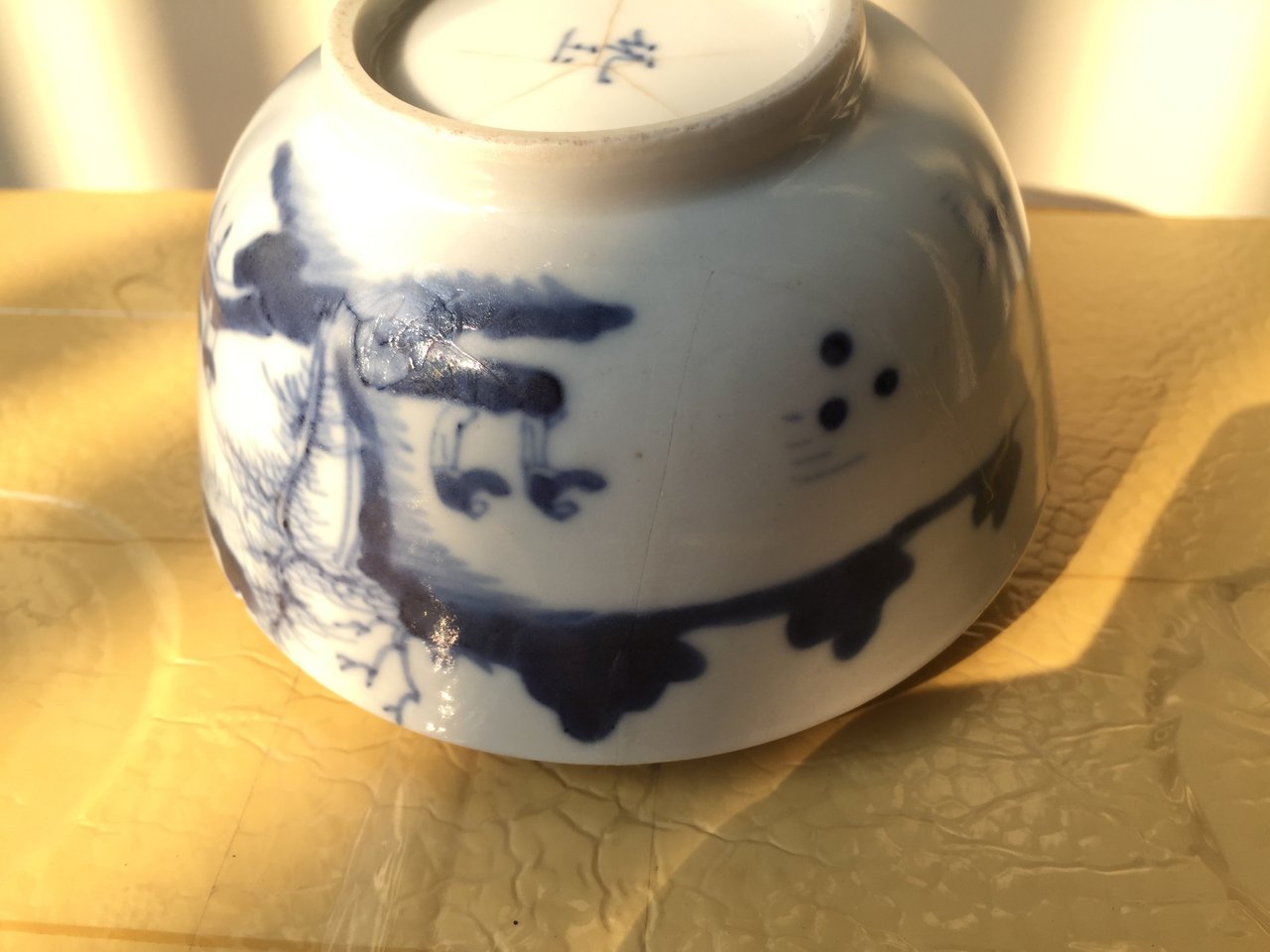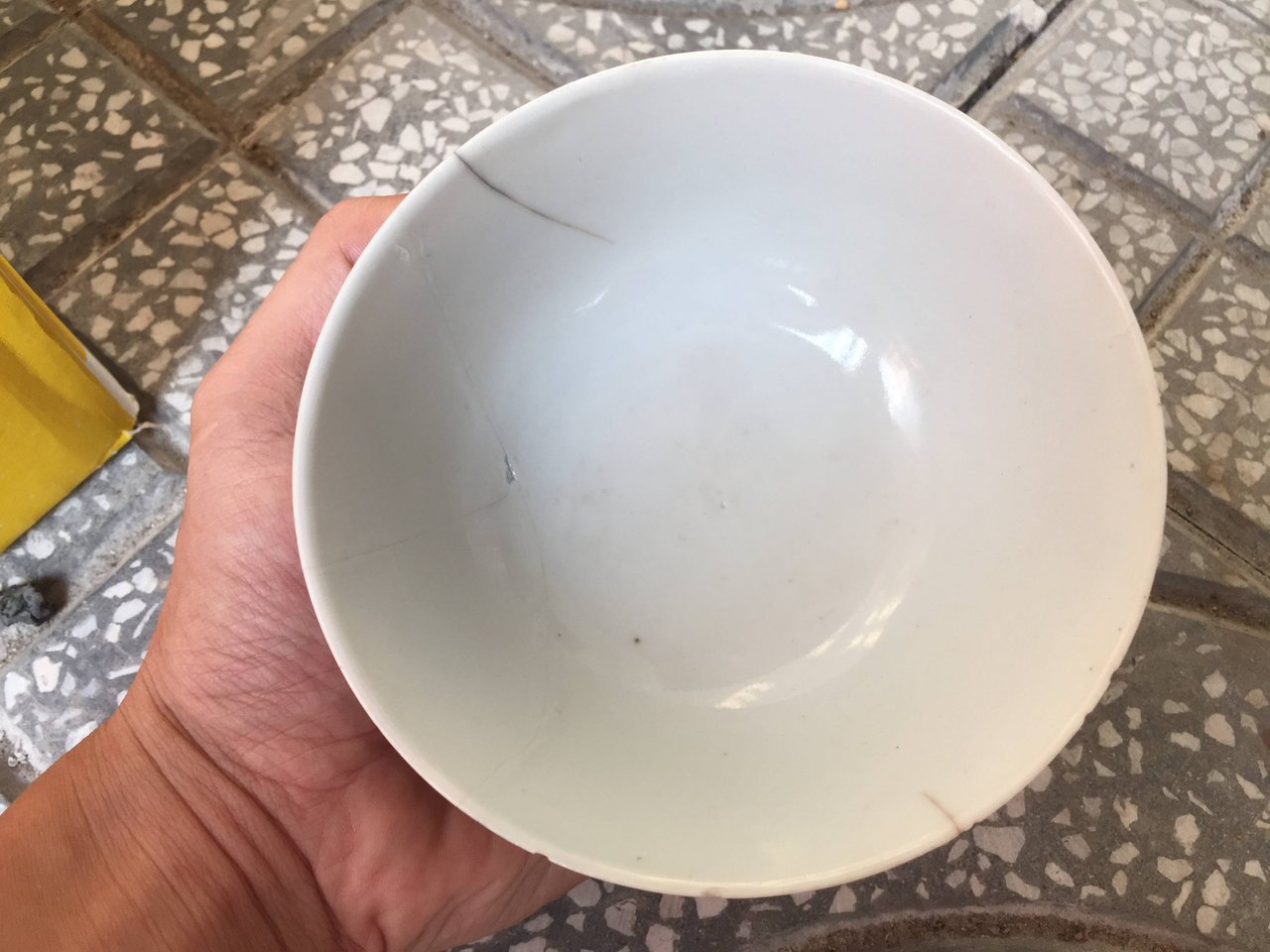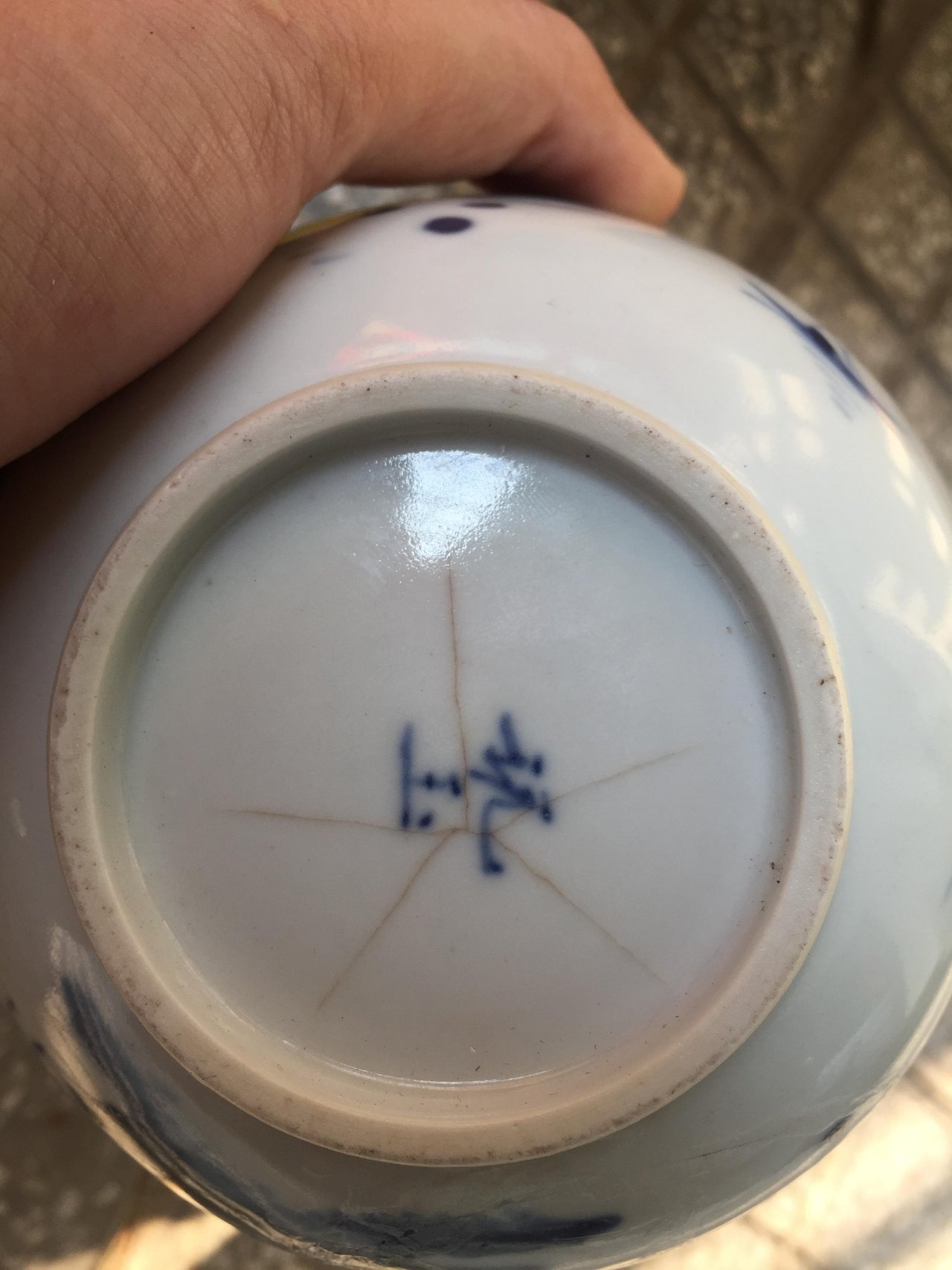 Pricing
---
19th Century Hand Painted Chinese Porcelain Bowl.




Probably date from 19th century, hand painted figure Wang Wei (Chinese: 王維) say goodbye to his friend, 玩玉 marked.




This bowl cracked 2 pieces but glued as you can see at the photo, got 3 hairlines, 12cm diameters.




Ive tried my best to show all condition about it, please check photo careful before press buy.




Free return if item does not the same as i said




Price 200 Steem dollars

Free shipping worldwide

shipping duration infomation:

3-4 weeks to asia countries

1-1,5 month to europe and america




contact me to get more infomation.




THANKS FOR SHOPPING WITH ME
Price: Starting at 200 SBD
Delivery: 0 day(s) 0 hour(s)
Requirements
---
19th Century Hand Painted Chinese Porcelain Bowl.




Probably date from 19th century, hand painted figure Wang Wei (Chinese: 王維) say goodbye to his friend, 玩玉 marked.




This bowl cracked 2 pieces but glued as you can see at the photo, got 3 hairlines, 12cm diameters.




Ive tried my best to show all condition about it, please check photo careful before press buy.




Free return if item does not the same as i said




Price 200 Steem dollars

Free shipping worldwide

shipping duration infomation:

3-4 weeks to asia countries

1-1,5 month to europe and america




contact me to get more infomation.




THANKS FOR SHOPPING WITH ME