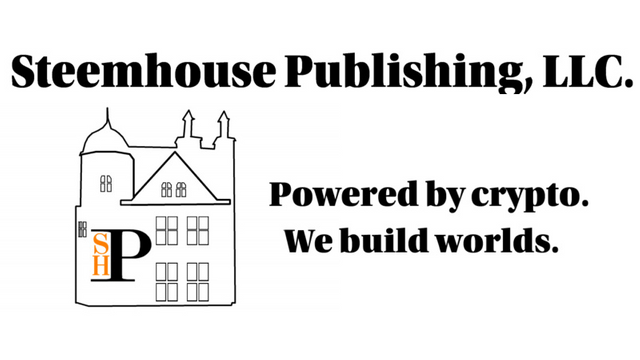 A Quick Look Back
For almost a year, we at Steemhouse have talked about a rejuvenated community, one that utilizes the blockchain as well as tools like Discord, one that doesn't overwork members or invite exploitation by freeloaders looking to avoid the hard work of self-editing, and one that is just plain fun to be part of. We learned much in our early days as "The Writers' Block" and hope we can bring that to bear in the coming months.
Focusing on the Future
Now, in September of 2019, we have a working front end that is still under development but much further along than any iteration we've seen of it so far. It's not ready for release as of today, but we are already interacting with it and getting a glimpse of how useful it will be for our long-term goals. In the meanwhile, we're going to experiment with different community activities to learn which ones generate the most interest and which ones need improvement.
Our Steemhouse Discord still exists but is not very active. Members are welcome to chat and socialize and we encourage this. Bring us news about your writing endeavors or pet photos or make us laugh with something funny, but right now we don't offer any resources such as critique or workshops. We made an executive decision early this year to focus on the publishing arm of our enterprise and work backward into a community from there. This is the first outward-facing step we've taken in that direction.
Baby Steps
Anyone with a Steem account is welcome to participate, but we are not yet at the stage of onboarding new users or organizing any kind of structured heirarchy. Our Steemhouse executives will be present in public discussions as well as a few others we've reached out to whose interests parallel ours. We are testing our ideas on the blockchain right now with limited expectations. There's no real marketing component or advantage to writers for participating other than the pure enjoyment of discussing published work and watching our system develop.
Eventually, short-form fiction published on our blockchain literary journal will be the fodder for public conversations and reviews. We have many ideas about implementing this strategy for promotion and cross-promotion to benefit Steemhouse authors, but that's still a ways down the road. For now, we're going to use a work of fiction for which we own all the rights and can therefore control distribution of free copies to participants. High Kill is not only a Steemhouse publication but the author herself is available to grant necessary permissions. It makes sense to use this source at this time as beta material for our project.
At no time will any author's work be reprinted or republished on the blockchain outside its original instance. However, we are likely to display up to one hundred words of a work according to fair use laws, which encompass reviews and bookclub-like public discussions. In this case, we'll be using High Kill, a novel published on a Steemhouse imprint earlier this year. It's available on Amazon here. This book can also be found through various retailers using ISBN 9781733604024. Invited participants of High Kill discussions all own copies of the novel or have been given a free copy for discussion purposes. PDF copies can be distributed to others who express interest in joining our regular conversation, but participation will be expected.
HIGH KILL
Taylor Beckett is no stranger to corruption. She has studied it, reported it, lost parts of her soul to it. But she has never seen it destroy an entire culture—
Until now.
Three young men are dead, stuffed in blue poly drums and dumped like trash in the Appalachian wilderness. The real story is buried far deeper than the bodies. It's Taylor's job to dig for it, but her inquiry into the case takes a dark turn when a local defies the community's code of silence and becomes collateral damage at the hands of the Mountain Mafia.
The criminal dynamic of Southwest Virginia is unlike anything she's seen in her career. But Taylor has a history she doesn't share with anyone. Degrees of overlap between past and present give her unique insight. Do answers lie in the memory she fights so hard to repress? Most importantly, can Taylor face her own tragic secrets long enough to hold the guilty accountable?
Conversation Starters
In Chapter One, we see two examples of interaction between adult male authority figures and their younger charges--Eric with his Grandpap, and Junior Rasnick with his son Josh. Is the personality and conduct of the elder man reflected in behavior of the younger, and how?
What assumptions might be made about Taylor Beckett from Chapter Two's introduction of her character?
Chapter Three gives us our first glimpse at Randall County. Do you think Taylor's impressions of it are influenced by her general attitude?
In Chapter Four, we get our first inkling that the song lyrics might play a definitive role in the novel. Have you paid much attention to them before this point?
Participants: please post your reponses to these questions and other thoughts about this novel in the comment section below. You are welcome to add your own questions for reaction and response as well. Readers are invited to publish a review of this novel from their own Steem accounts. A fantastic example of this can be found here.