I have been on Steemhunt for quiet long since my boyfriend this platform to me. It offers a lot of awesome opportunities for both hunters as well as product owners to have a better understanding on their products through hunters reviews.
It also has a reward system that enables hunters to do more.
But now, the official launch of the second version of Steemhunt, the REVIEWHUNT!!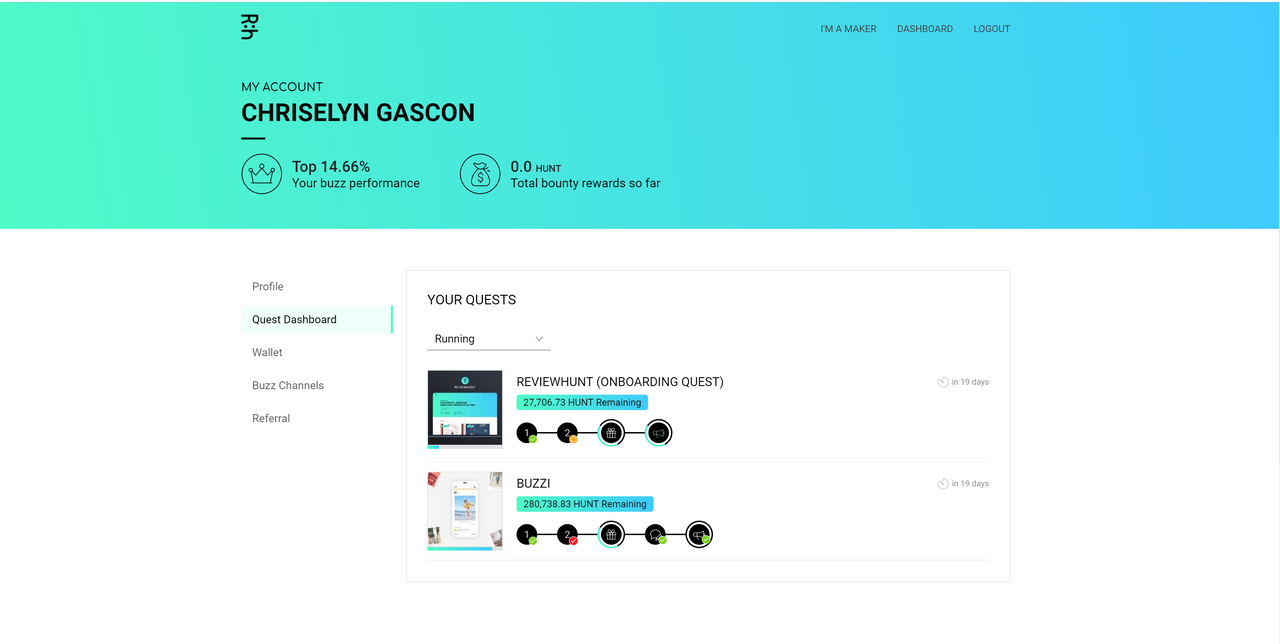 Yes! This is the most awaited version for hunters and as well as the makers to showcase their products and let it be reviewed by awesome hunters!!
In order to play with this platform, hunters must undergo series of QUESTS to complete the campaign.
To introduce the quests,
Q1. REGISTER YOUR BUZZ CHANNELS ON REVIEWHUNT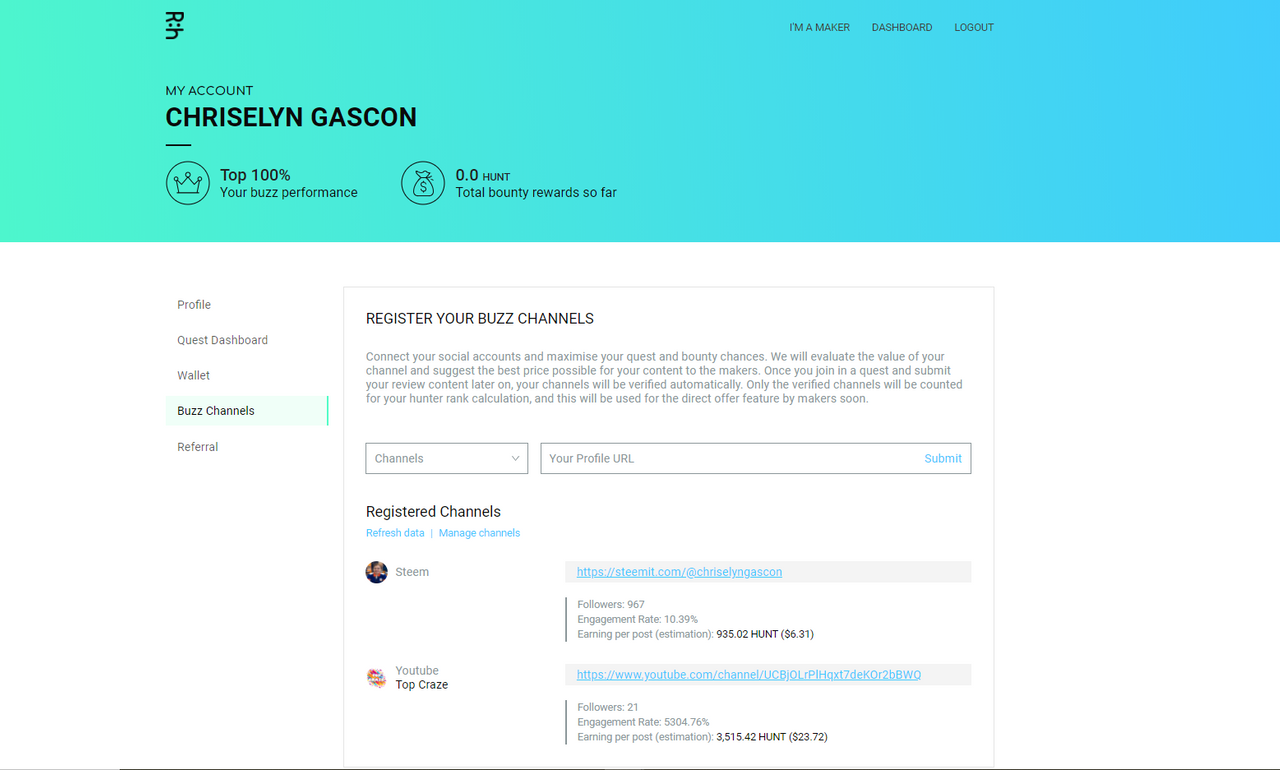 Q2. GET APPROVAL FOR YOUR PROOF SUBMISSION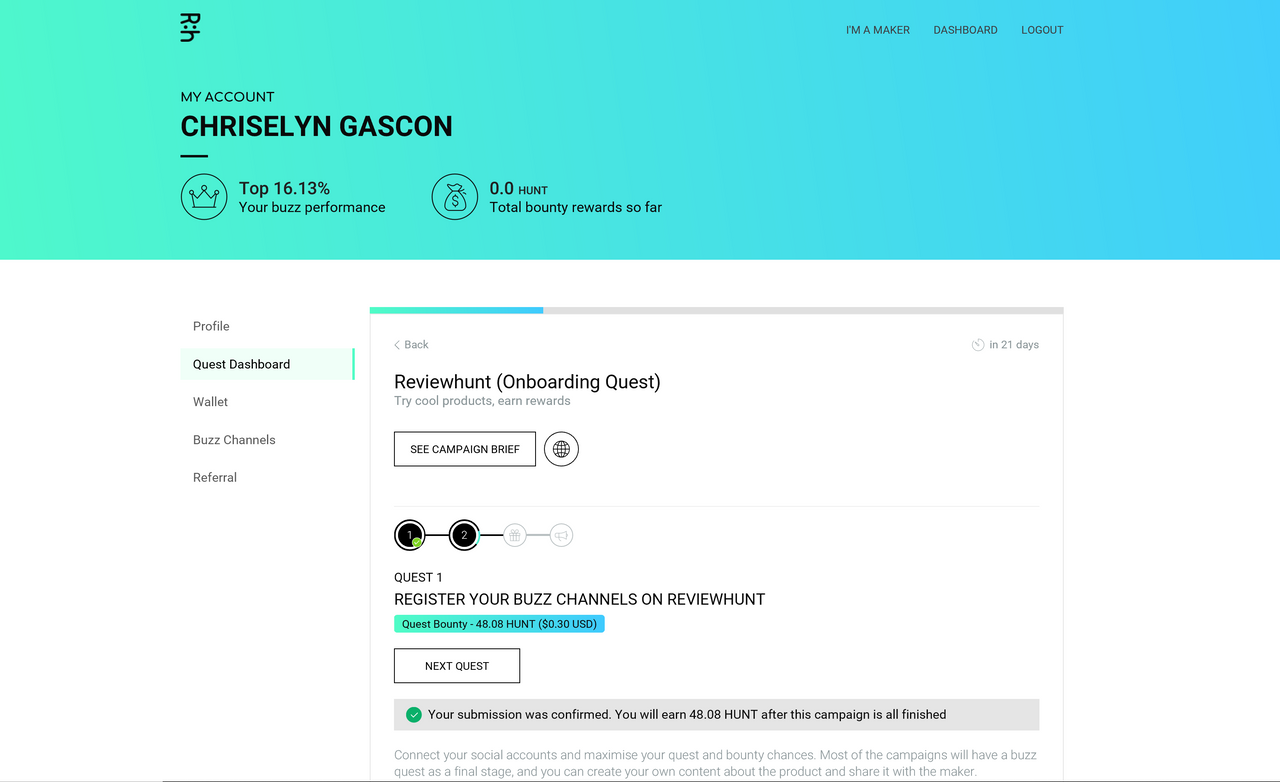 Q3. GET ALL APPROVALS FOR ALL QUESTS (OPTIONAL/BONUS)
I haven't joined this quest since my second quest on BUZZi review was rejected so I am not able to join the quest 3 of REVIEWHUNT.
Q4. INTRODUCE THIS PRODUCT VIA YOUR SOCIAL/COMMUNITY CHANNEL
I am currently writing my article about this matter right now to be posted on steemit.com
HOW YOU CAN BE ABLE TO JOIN?