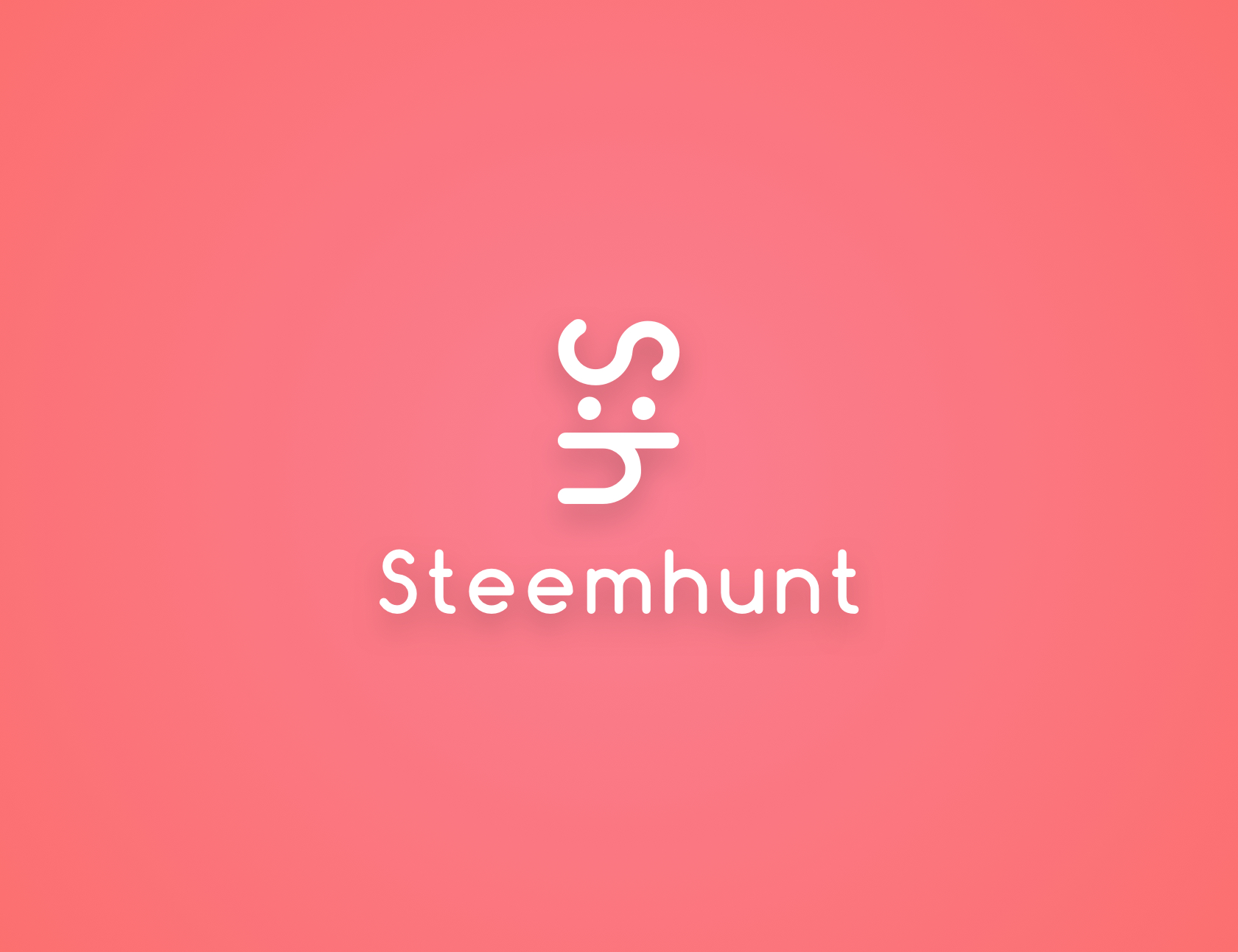 Hi, @jayplayco here.
Steemit Inc. has finally announced after the launch date of HF20 the dates for the test and main net of SMT. It is currently planned for the 15th of January to finish the development and launch the Testnet and fully release the Mainnet on Steem at 24th of March.
To all readers who are new to Steemhunt, Steemhunt is a service built on the Steem platform to enable Hunters to hunt new and cool products and get rewarded on a daily base. If you are new to Steemhunt, you should try first this post. LINK
We will go into detail what the SMT launch means to Steemhunt and what the next steps would be, what could change and what kind of advantages we could see.
0. Repository
https://github.com/Steemhunt/web
1. What is SMT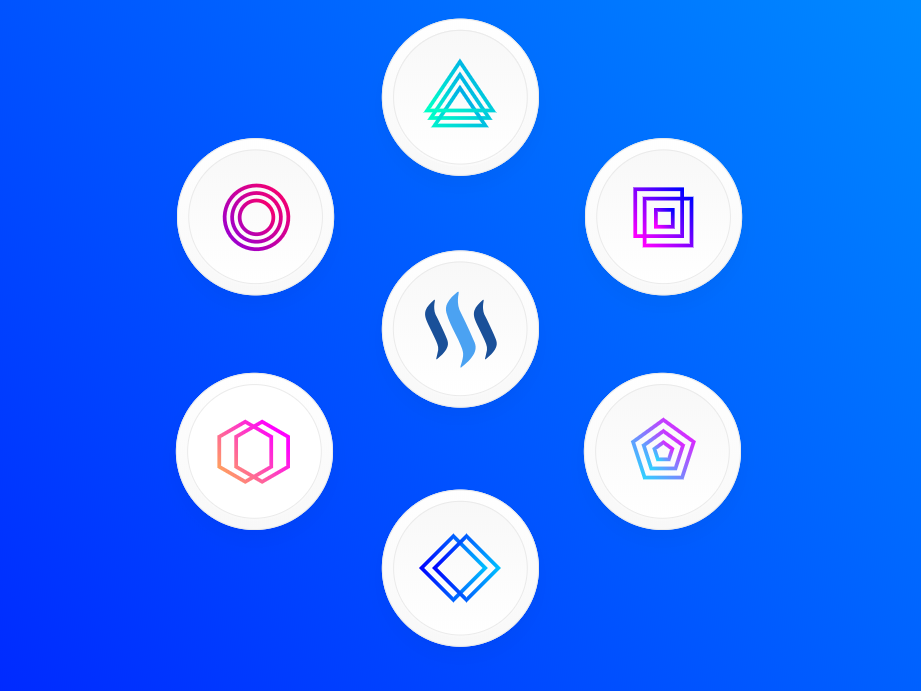 Source: steem.io
'Proof-of-Brain'
community incentives
Proof-of-Brain is a type of tokens rewards algorithm that encourages people to create and curate content.

It enables tokens to be distributed by "upvote" and "like"-based algorithms and can be integrated with websites to align >incentives between application owners and community members to spur growth.
Source: steem.io
The core here is that you can quickly start your service based on Proof-of-Brain type tokens, which is actually what Steemhunt is currently preparing. Based on curations and upvotes from the community, content (for Steemhunt it would be hunts) can be rewarded and also the curators can be paid. It would be difficult to either create an own token economy or make it based on systems like Ethereum or Tron as the Proof-of-Brain algorithm would need to be developed on their own. (Of course, this kind of economic systems have their advantages, as there are free from any limitations so that you can build your Token economy as open as possible)
You can either decide to stay on the Steem network or use the SMT and wallet function on the blockchain to run your SMT on the background (so that the user does not know that he is using the Steem Blockchain to get rewarded.
One of the significant advantages SMT developers and users will have is the direct and immediate access to a DEX (Decentralized Exchange) with an Anchor currency as Steem. As this exchange is decentralized, you don`t even need a middleman to get your tokens changed. There are still a lot of coins and tokens launched with their environment, and it is difficult for them to get launched into an exchange without having the right connections or tractions. In some cases, you can see even market transfers for coins or Tokens based on P2P, like in the beginnings for Bitcoin. With SMT, your users will have the possibility to trade their SMT based Tokens on the DEX directly into Steem. Another good advantage is that the DEX will be without any fees so that you can trade very quickly without any loss.
2. What changes brings SMT to Steemhunt?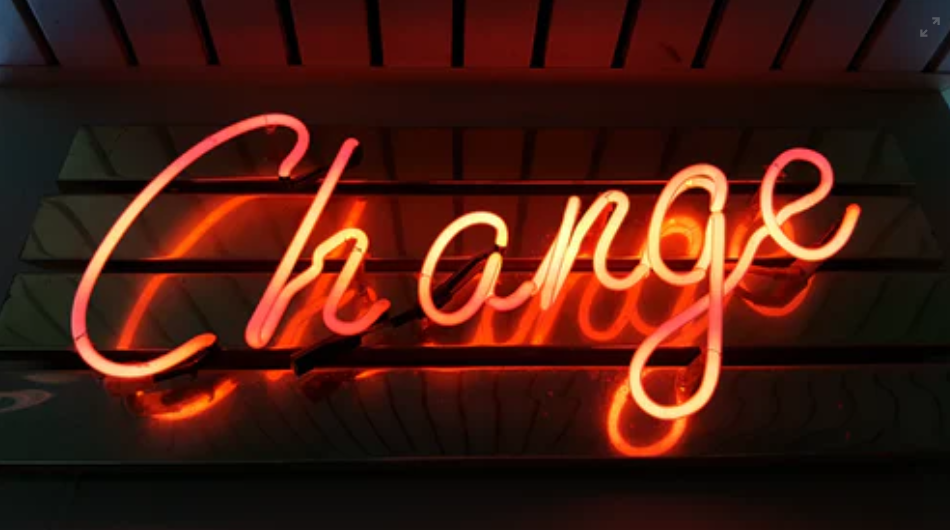 Source: Ross Findon
The following parts are scenarios of what could be done based on the launch of SMT with Steemhunt. I will divide the sections into possible scenarios and parts that will happen.
1) Changes that will happen with SMT
Hunt Coin will be swapped from ERC-20 to SMT
The Steemhunt team is currently preparing the launch of ERC-20 Tokens based on Ethereum to make it possible to transfer Hunt tokens if needed.
After the start of SMT in March 2019 it will be swapped from ERC-20 into SMT Hunt Tokens
Hunt Tokens will be tradeable at DEX
When the community overgrows after HF20, it could happen that the Hunt Tokens will be launched in an Exchange before SMT.
After the final launch of SMT the Hunt Tokens will be swapped from ERC-20 Tokens into SMT Hunt Tokens and based on that tradeable on the DEX into Steem.
Hunt Tokens Airdrop will end
The current airdrop of Hunt Tokens will stop and will switch to regular Hunt Tokens distribution in the Hunt Economy.
Hunt Tokens will start to inflate
As the Hunt tokens need to rewarded to Hunters (as in Steemit, busy, etc. with Steem) the Hunt Tokens are going to start to inflate based on the launch of SMT and swap of the Tokens from ERC-20
This means that the Hunt Tokens are going to be increased in volume over time. It is not yet communicated if there is a burning mechanism implemented for example partly for Steem.
Reviewhunt and Ideahunt can be launched in whole
Steemhunt is not only about hunting products, but the team is preparing a whole economy based on the Hunt Tokens.
Reviewhunt and Ideahunt are additional Services in the Steemhunt economy to enable an internal flow of usage.
Hunters will be able to earn tokens on Steemhunt, Reviewhunt and based on the Tokens spend them on Ideahunt.
Companies can call out bounties for Hunters to review their products with high quality and would be able to launch new products on the Ideahunt platform.
This will be possible as the Hunt Tokens will be based on SMT and it will be easy and without any fees to transfer or trade Tokens.
2) Possible Scenarios with SMT
Steemhunt could split totally from Steemit
With SMT it is possible to use the Steemblockchain hidden in the background. Due to the lack of SMT in the current moment, Steemhunt is saving the content (Hunts) on their server and pushing it directly also to the Blockchain. Without SMT there is no other possibility to use the Steem economy and the reward-based upvote algorithm as to push the content to Steem and use Steem for the reward system. WIth SMT that can still be done the same way (Pushing the content to the Blockchain) but is not anymore a necessity to use SMT based Tokens. So theoretically Steemhunt could decide to stop pushing the content to the Blockchain and use only the Steem blockchain and Token economy in the background. Other SMT's could also determine on a similar way, as using the Steemit environment has many advantages but also limits the userbase on the Steem community which brings a Steemit based behavior, which is not always helpful for a ranking based community. SMT will be the turning point for many SMT`s to decide to keep the Steemit environment or not and it will be judged based on the pro&con's that coming with that decision.
Steemhunt could create an own user registration
This is more related to HF20 and with the fact that so-called Resource Credits will be created to make it easier for new users to onboard on Steem or SMT based services. One of the difficulties for services based on Steem is the limitation of a user base, which is for a product-driven Blockchain product like Steem really big, but for scalability on mass is still a barrier, as it is difficult for average users to understand the Steemit like environment and add to that a service like Steemhunt. Decoupling the service from the Blockchain and using only the SMT in the background, as mentioned above, still requires to log in on the Steem blockchain to be able to use the SMT based functionalities. With HF-20, SMT and an own Resource Credit based user registration it would be possible to onboard new users without the difficulty to understand Steem or Steemit and start as any social media service without a blockchain in behind.
This would decrease the learning curve of the current Steemhunt system dramatically, as the user does not need to understand Steem or Steemit and would make it possible to start marketing activities to promote Steemhunt to the mass as the onboarding will be similarly easy as other traditional services.
3. The three columns of service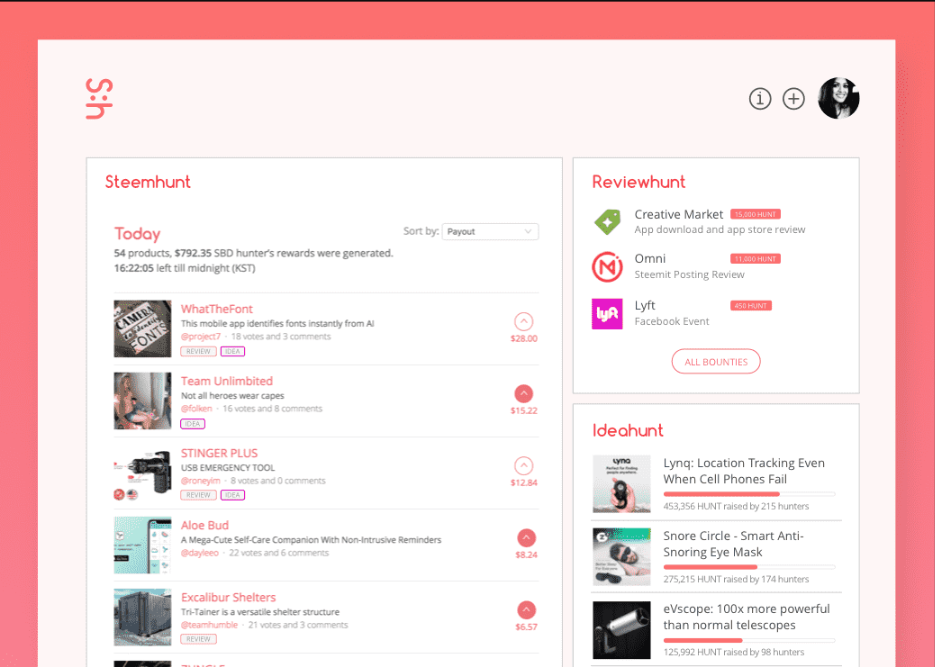 Source: Steemhunt
[Steemhunt] - a community where hunters introduce cool new products
[Reviewhunt] - a marketing channel where makers suggest bounty missions for hunters
[Ideahunt] - a Kickstarter-like platform where makers run crowdfunding campaigns for hunters
Source: Steemhunt
Steemhunt is going to expand into total three different services. Steemhunt as a service is the current live product which the community is using. Review hunt will be kind of a marketplace mainly for seasoned and professional hunters and brands(makers) who want their products reviewed. Compared to the service Steemhunt where we say that it is not a writing competition but a short description is enough, with Review hunt we will see hunters with quality reviews going for the bounty from the brands(makers).
The economy is already starting with Reviewhunt, as a brand(maker) would need to earn hunts on the platform or purchase hunt tokens to increase the bounty. This would be the moment where Steemhunt would need in the beginning also a team for contacting the brands and suggesting them to join Steemhunt for a review.
Ideahunt would be a final cycle where brands(makers) could run a campaign like Kickstarter to get exposure for their products and also be able to presale their products. Kickstarter like platforms are incredibly successful as they have an audience appealing for that kind of new approaches. Steemhunt's hunters would cover at least the same audience when not even a more sophisticated target group with love and passion for cool and new products. The most important part would be, that the customers from Ideahunt would be able to buy the products with Hunt Tokens, so there could be a cycle where a hunter is earning Hunt tokens with hunting products and doing reviews and spending the tokens later on Ideahunt for real products.
These services mean that without even an exchange there will be an independent token flow within the Steemhunt economy.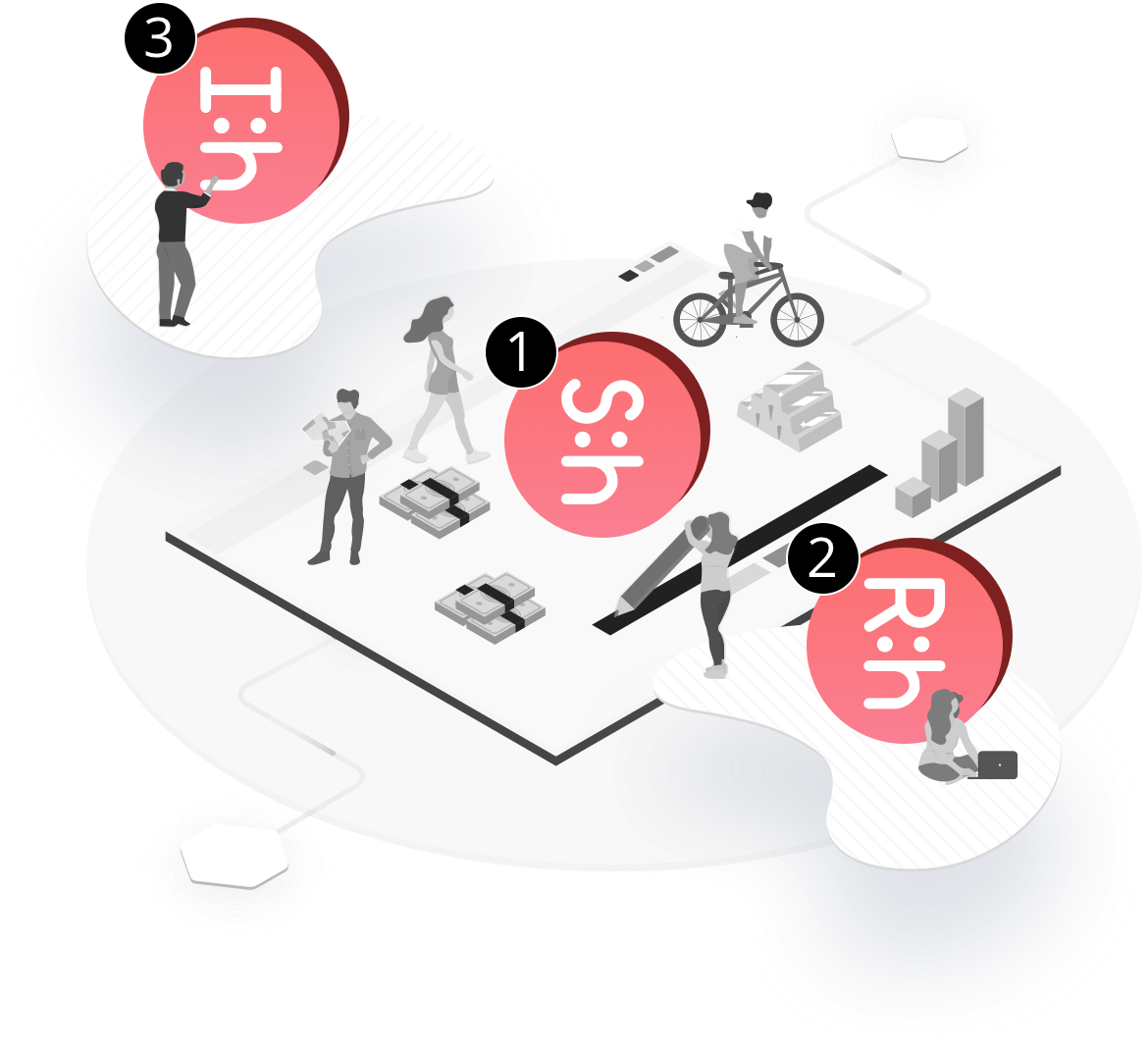 Source: Steemhunt
4. Expectation and growth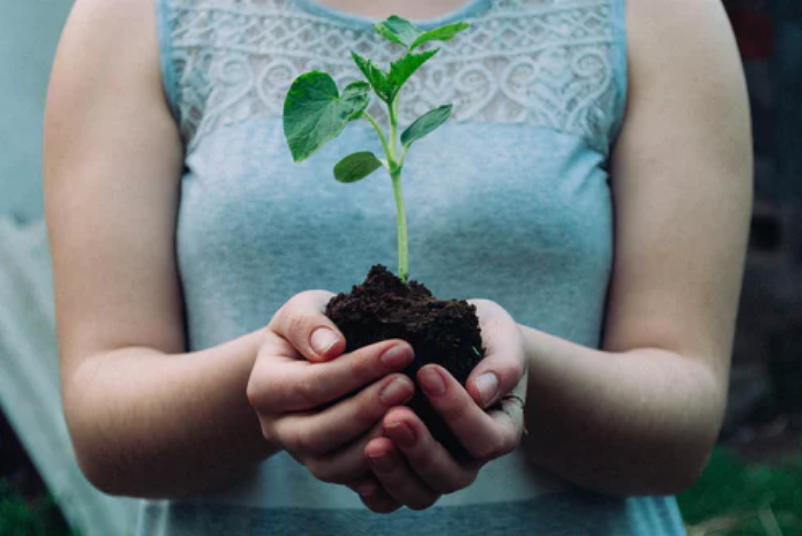 Source: Nikola Jovanovic
As it is crucial for Steemhunt to create their economy and make it also attractive for brands(makers) it is needed to grow the community to a respectful size. With SMT and HF20 based on a separate User registration service and marketing activities outside of Steem, this will be a reasonable goal to achieve. Steemhunt has already a DAU over 2k within the Steem Blockchain, and I think that growing the user base further and getting brands(makers) on board will be not an easy job, but a very manageable job from the team and community behind Steemhunt.
2. Conclusion
So Steemit Inc. has now put out some exact dates for SMT, and all SMT project owners are happy that they now have something to work. Steemhunt is one of these SMT projects. We started with ABV iterations before any other project and also distributing Tokens for swapping before the SMT launch to gain the trust and interest of the community. It will be an interesting road until the launch of HF20 and SMT, and please stay tuned for Steemhunt as we will be one of the first on that road. :)
---
Thanks for reading!
Other articles about Steemhunt.
Join our chat channels if you need more information as the community, team, and the moderators are answering very fast on any question:
Discord: https://discord.gg/mWXpgks (this is where the magic happens)
Telegram: https://t.me/joinchat/AzcqGxCV1FZ8lJHVgHOgGQ