New Campaign - Hairfit
This week, the new review campaign of Hairfit has launched on Reviewhunt.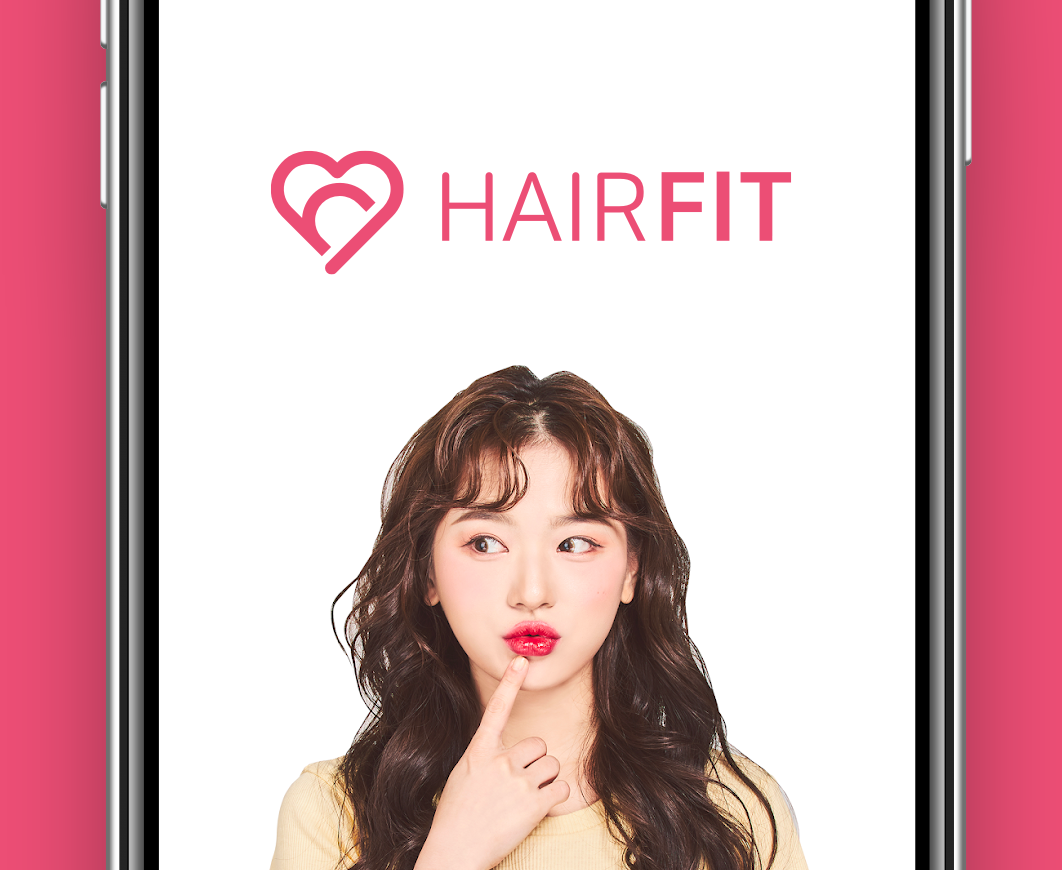 Hairfit app lets you try Korean hairstyles with a click. You can try the hairstyles from k-pop, k-dramas, and the streets of Seoul. You can upload or take a photo, and Hairfit app will recognise your face, and suggest a variety of K-pop hairstyles. Once you choose your favorite style, you can see how the hairstyle will look on you.
HUNT is available on Bitberry, a wallet app with 100K+ users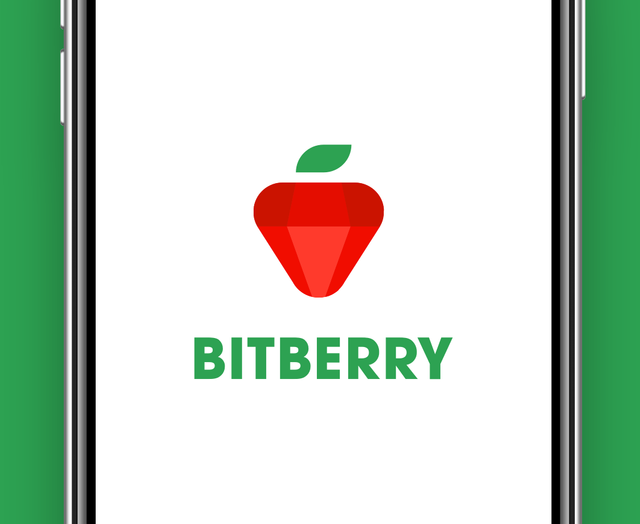 Last week HUNT token was listed on Bitberry wallet, which is run by RootOne, a subsidiary company of Dunamu (the company who runs Upbit - the biggest exchange in S.Korea). Bitberry supports a highly secured and easy to use wallet app for iPhone and Android phone. Please check the announcement below for more details.
https://steemit.com/steemhunt/@steemhunt/hunt-is-now-available-on-bitberry-a-wallet-app-with-100k-users
SteemFest x Reviewhunt Contest - 2nd Week Selection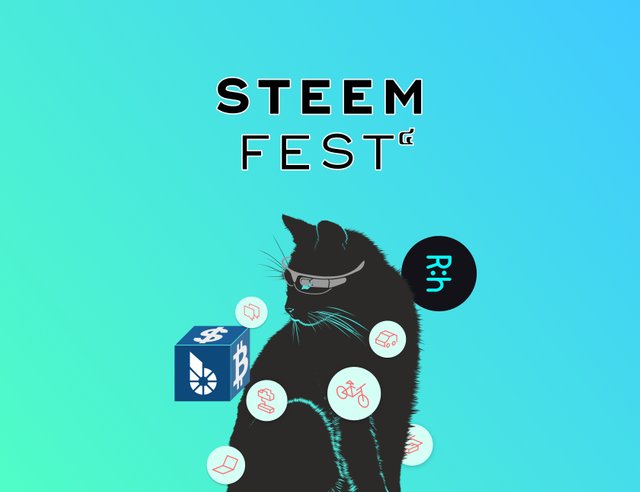 As we announced earlier, @steemhunt team and @blocktrades are collaborating to run a SteemFest contest with the amazing prize of a SteemFest ticket plus accommodation, organised by @anomadsoul. There will be TWO WINNERS!! See the details on how to be in with a chance of winning the prize here - https://steemit.com/reviewhunt/@steemhunt/invite-new-hunters-makers-to-reviewhunt-and-win-a-steemfest-ticket-accommodation-or-two-winners
Contest period: August 19th - October 7th, 2019 (7 weeks)
Prizes: 2 winners | Each winner gets a SteemFest ticket and accomodation
Weekly selection: Top 3 hunters from hunter referral, and any hunters from maker referral
Final draw: October 14th, 2019 / two winners among all weekly selected hunters
Special bonus: All hunters selected from maker referral will get extra 200 STEEM
Go to check your referral link now, and spread your link as much as you can so that you can be in with a chance to win the free ticket plus accommodation for SteemFest 4 Bangkok!
Reviewhunt - https://review.hunt.town/
2nd Week Selected Hunters for the Final Draw
Again, these are the rules to select the weekly top hunters to send to the final draw:
Top 3 hunters who have the highest referral bonus by referring new hunters
Any hunters who earned the referral bonus by referring new makers (they will also get an extra 200 STEEM bonus from @steemhunt)
Please note that you can be selected multiple times during the contest, which will increase your chances to win in the final draw. For example, if you are selected as one of the top 3 hunters from the hunters referral on week 1 and 2, and also selected from your maker referral on week 2, your name will be listed three times in the final draw.
Congrats for the 2nd Week Selected Hunters!! (by September 1st, 2019)
Final Draw Ticket Status so far
--- Total Referrers ---
Term 44 Influencers
As we announced previously, we select weekly influencers based on the IES (Influencer Evaluation Score) from all qualified hunters.
The IES is designed to evaluate how much the hunter has contributed over the week to dig out "undervalued" hunts, and boost them up so that other hunters have more chances to see the posts.
Once we calculate the IES for all hunters, we check if they meet the qualifications to become an influencer as below:
Have at least 10 "approved" hunting posts
Have never been blacklisted by Steemhunt
Have never been involved with any type of alt account operations
Have a user score of at least 2 or above
His/her quality to upvote/hunt should meet our standard
Congratulations to the new Term 44 Influencers!
============
Steemhunt Term 44 Influencers
(Sept 2 - Sept 9)
@dwiitavita (SP: 2167.04 / User Score: 9.59) - IES: 14.18, Vote Count: 42.24
@amar15 (SP: 1230.56 / User Score: 9.06) - IES: 4.9, Vote Count: 21.02
@jlufer (SP: 1755.46 / User Score: 6.29) - IES: 3.54, Vote Count: 111.7
@karamyog (SP: 4146.18 / User Score: 9.14) - IES: 3.24, Vote Count: 2.5
@gordonian (SP: 347.52 / User Score: 5.15) - IES: 3.04, Vote Count: 2.6
@dkmathstats (SP: 950.5 / User Score: 4.07) - IES: 2.62, Vote Count: 4.6
@dalzphoto (SP: 544.66 / User Score: 6.14) - IES: 2.4, Vote Count: 26.91
@edje (SP: 2305.82 / User Score: 9.07) - IES: 1.9, Vote Count: 1
@ifeoluwa88 (SP: 1192.79 / User Score: 6.95) - IES: 1.71, Vote Count: 13.92
@krevasilis (SP: 3186.6 / User Score: 5.77) - IES: 1.31, Vote Count: 25
@alokkumar121 (SP: 2850.49 / User Score: 5.79) - IES: 1.14, Vote Count: 19.23
@calprut (SP: 600.22 / User Score: 8.62) - IES: 1.14, Vote Count: 18.24
@certain (SP: 1614.73 / User Score: 5.89) - IES: 1.14, Vote Count: 24.3
@direwolf (SP: 1807.42 / User Score: 8.11) - IES: 1.11, Vote Count: 13
@holovision (SP: 716.21 / User Score: 7.74) - IES: 0.9, Vote Count: 22.75
@sumit71428 (SP: 2032.61 / User Score: 7.89) - IES: 0.59, Vote Count: 1.56
@kouba01 (SP: 1913.91 / User Score: 6.28) - IES: 0.3, Vote Count: 6
@hallmann (SP: 3034.32 / User Score: 6.59) - IES: 0.27, Vote Count: 3
@elihs (SP: 621.31 / User Score: 6.8) - IES: 0.23, Vote Count: 33.05
@bala41288 (SP: 4698.82 / User Score: 7.45) - IES: 0.14, Vote Count: 2
============
Weekly Sponsor Rewards
Here are the week's STEEM rewards and HUNT tokens reserved for sponsors (the STEEM rewards have already been sent to sponsors from @steemhunt.pay). Sponsors get 20% yearly INTEREST (mixed with STEEM/SBD plus HUNT tokens) to his/her delegation support.
(For more details of HUNT bounty program, please check https://steemit.com/steemhunt/@steemhunt/introducing-market-price-pegged-hunt-bounty-program)
SPONSOR REWARD DISTRIBUTION - WEEK 68
Total: 2,740,828,395.31 VESTS (1,383,251 SP) / 2,035,148,447.84 VESTS OPTED OUT
| User Name | Delegated | Proportion | STEEM / SBD Rewards | HUNT Tokens Reserved |
| --- | --- | --- | --- | --- |
| @misterdelegation | 2,033,154,493 VESTS (1,026,100 SP) | 0 | 0 STEEM + 0 SBD | 0 |
| @freedom | 300,000,000 VESTS (151,405 SP) | 42.51 | 82.856 STEEM + 0.005 SBD | 12,147.0 |
| @tombstone | 50,855,446 VESTS (25,666 SP) | 7.21 | 14.046 STEEM + 0.001 SBD | 2,059.0 |
| @cool191 | 38,704,461 VESTS (19,534 SP) | 5.48 | 10.69 STEEM + 0.001 SBD | 1,567.0 |
| @i-d | 30,510,816 VESTS (15,398 SP) | 4.32 | 8.427 STEEM + 0.0 SBD | 1,235.0 |
| @bramd | 20,378,685 VESTS (10,285 SP) | 2.89 | 5.628 STEEM + 0.0 SBD | 825.0 |
| @thomasmore | 20,342,062 VESTS (10,266 SP) | 2.88 | 5.618 STEEM + 0.0 SBD | 824.0 |
| @orientaledu | 12,181,834 VESTS (6,148 SP) | 1.73 | 3.364 STEEM + 0.0 SBD | 493.0 |
| @gamer00 | 11,911,579 VESTS (6,012 SP) | 1.69 | 3.29 STEEM + 0.0 SBD | 482.0 |
| @roelandp | 10,171,230 VESTS (5,133 SP) | 1.44 | 2.809 STEEM + 0.0 SBD | 412.0 |
| @heeyaa35 | 10,165,219 VESTS (5,130 SP) | 1.44 | 2.807 STEEM + 0.0 SBD | 412.0 |
| @forykw | 9,992,762 VESTS (5,043 SP) | 1.42 | 2.76 STEEM + 0.0 SBD | 405.0 |
| @ys1302 | 9,425,111 VESTS (4,757 SP) | 1.34 | 2.603 STEEM + 0.0 SBD | 382.0 |
| @themonetaryfew | 9,084,466 VESTS (4,585 SP) | 1.29 | 2.509 STEEM + 0.0 SBD | 368.0 |
| @autorent | 6,233,375 VESTS (3,146 SP) | 0.88 | 1.722 STEEM + 0.0 SBD | 252.0 |
| @warjar | 6,083,197 VESTS (3,070 SP) | 0.86 | 1.68 STEEM + 0.0 SBD | 246.0 |
| @nateaguila | 6,047,115 VESTS (3,052 SP) | 0.86 | 1.67 STEEM + 0.0 SBD | 245.0 |
| @azwarrangkuti | 6,002,339 VESTS (3,029 SP) | 0.85 | 1.658 STEEM + 0.0 SBD | 243.0 |
| @fruitdaddy | 4,497,322 VESTS (2,270 SP) | 0.64 | 1.242 STEEM + 0.0 SBD | 182.0 |
| @riseofth | 4,369,252 VESTS (2,205 SP) | 0.62 | 1.207 STEEM + 0.0 SBD | 177.0 |
| @taskmaster4450 | 3,998,223 VESTS (2,018 SP) | 0.57 | 1.104 STEEM + 0.0 SBD | 162.0 |
| @stoodkev | 3,988,951 VESTS (2,013 SP) | 0.57 | 1.102 STEEM + 0.0 SBD | 162.0 |
| @tfame3865 | 3,986,664 VESTS (2,012 SP) | 0.56 | 1.101 STEEM + 0.0 SBD | 161.0 |
| @kouba01 | 3,577,858 VESTS (1,806 SP) | 0.51 | 0.988 STEEM + 0.0 SBD | 145.0 |
| @michelmake | 3,574,678 VESTS (1,804 SP) | 0.51 | 0.987 STEEM + 0.0 SBD | 145.0 |
| @netaterra | 2,998,427 VESTS (1,513 SP) | 0.42 | 0.828 STEEM + 0.0 SBD | 121.0 |
| @howtostartablog | 2,500,000 VESTS (1,262 SP) | 0.35 | 0.69 STEEM + 0.0 SBD | 101.0 |
| @michelios | 2,489,038 VESTS (1,256 SP) | 0.35 | 0.687 STEEM + 0.0 SBD | 101.0 |
| @bitrocker2020 | 2,440,174 VESTS (1,232 SP) | 0.35 | 0.674 STEEM + 0.0 SBD | 99.0 |
| @exyle.steemhunt | 2,034,258 VESTS (1,027 SP) | 0.29 | 0.562 STEEM + 0.0 SBD | 82.0 |
| @mastertri | 2,034,183 VESTS (1,027 SP) | 0.29 | 0.562 STEEM + 0.0 SBD | 82.0 |
| @zet | 2,033,378 VESTS (1,026 SP) | 0.29 | 0.562 STEEM + 0.0 SBD | 82.0 |
| @aromi | 2,032,572 VESTS (1,026 SP) | 0.29 | 0.561 STEEM + 0.0 SBD | 82.0 |
| @kview | 2,032,327 VESTS (1,026 SP) | 0.29 | 0.561 STEEM + 0.0 SBD | 82.0 |
| @thegreatgatsby | 2,031,709 VESTS (1,025 SP) | 0.29 | 0.561 STEEM + 0.0 SBD | 82.0 |
| @helix | 2,029,278 VESTS (1,024 SP) | 0.29 | 0.56 STEEM + 0.0 SBD | 82.0 |
| @futile | 2,027,721 VESTS (1,023 SP) | 0.29 | 0.56 STEEM + 0.0 SBD | 82.0 |
| @yangpankil27 | 2,018,715 VESTS (1,019 SP) | 0.29 | 0.558 STEEM + 0.0 SBD | 82.0 |
| @storysharing | 2,018,492 VESTS (1,019 SP) | 0.29 | 0.557 STEEM + 0.0 SBD | 82.0 |
| @vimva | 2,009,170 VESTS (1,014 SP) | 0.28 | 0.555 STEEM + 0.0 SBD | 81.0 |
| @zainenn | 1,998,792 VESTS (1,009 SP) | 0.28 | 0.552 STEEM + 0.0 SBD | 81.0 |
| @xabi | 1,998,742 VESTS (1,009 SP) | 0.28 | 0.552 STEEM + 0.0 SBD | 81.0 |
| @arcange | 1,997,863 VESTS (1,008 SP) | 0.28 | 0.552 STEEM + 0.0 SBD | 81.0 |
| @gungunkrishu | 1,997,785 VESTS (1,008 SP) | 0.28 | 0.552 STEEM + 0.0 SBD | 81.0 |
| @gentleshaid | 1,996,810 VESTS (1,008 SP) | 0.28 | 0.551 STEEM + 0.0 SBD | 81.0 |
| @cryptocurator | 1,996,606 VESTS (1,008 SP) | 0.28 | 0.551 STEEM + 0.0 SBD | 81.0 |
| @cryptospa | 1,994,060 VESTS (1,006 SP) | 0.28 | 0.551 STEEM + 0.0 SBD | 81.0 |
| @project7 | 1,993,955 VESTS (1,006 SP) | 0 | 0 STEEM + 0 SBD | 0 |
| @toocurious | 1,993,668 VESTS (1,006 SP) | 0.28 | 0.551 STEEM + 0.0 SBD | 81.0 |
| @nexgen | 1,986,098 VESTS (1,002 SP) | 0.28 | 0.549 STEEM + 0.0 SBD | 80.0 |
| @michealb | 1,983,168 VESTS (1,001 SP) | 0.28 | 0.548 STEEM + 0.0 SBD | 80.0 |
| @khimgoh | 1,422,023 VESTS (718 SP) | 0.2 | 0.393 STEEM + 0.0 SBD | 58.0 |
| @felander | 1,197,650 VESTS (604 SP) | 0.17 | 0.331 STEEM + 0.0 SBD | 48.0 |
| @rangertx | 1,188,997 VESTS (600 SP) | 0.17 | 0.328 STEEM + 0.0 SBD | 48.0 |
| @lotusofmymom | 1,016,757 VESTS (513 SP) | 0.14 | 0.281 STEEM + 0.0 SBD | 41.0 |
| @heonbros | 1,016,515 VESTS (513 SP) | 0.14 | 0.281 STEEM + 0.0 SBD | 41.0 |
| @teoit | 1,016,478 VESTS (513 SP) | 0.14 | 0.281 STEEM + 0.0 SBD | 41.0 |
| @pandafam | 1,016,436 VESTS (513 SP) | 0.14 | 0.281 STEEM + 0.0 SBD | 41.0 |
| @remnant39 | 1,016,375 VESTS (513 SP) | 0.14 | 0.281 STEEM + 0.0 SBD | 41.0 |
| @dragonticketer | 1,016,295 VESTS (513 SP) | 0.14 | 0.281 STEEM + 0.0 SBD | 41.0 |
| @kibumh | 1,016,269 VESTS (513 SP) | 0.14 | 0.281 STEEM + 0.0 SBD | 41.0 |
| @kgbinternational | 1,016,097 VESTS (513 SP) | 0.14 | 0.281 STEEM + 0.0 SBD | 41.0 |
| @itshim | 1,012,460 VESTS (511 SP) | 0.14 | 0.28 STEEM + 0.0 SBD | 41.0 |
| @freedomno1 | 1,011,668 VESTS (511 SP) | 0.14 | 0.279 STEEM + 0.0 SBD | 41.0 |
| @gwoo | 1,011,347 VESTS (510 SP) | 0.14 | 0.279 STEEM + 0.0 SBD | 41.0 |
| @jznsamuel | 1,007,001 VESTS (508 SP) | 0.14 | 0.278 STEEM + 0.0 SBD | 41.0 |
| @camzy | 1,003,749 VESTS (507 SP) | 0.14 | 0.277 STEEM + 0.0 SBD | 41.0 |
| @bistonic | 1,002,840 VESTS (506 SP) | 0.14 | 0.277 STEEM + 0.0 SBD | 41.0 |
| @abigail-dantes | 1,002,254 VESTS (506 SP) | 0.14 | 0.277 STEEM + 0.0 SBD | 41.0 |
| @dmsqlc0303 | 1,001,732 VESTS (506 SP) | 0.14 | 0.277 STEEM + 0.0 SBD | 41.0 |
| @da-dawn | 1,000,911 VESTS (505 SP) | 0.14 | 0.276 STEEM + 0.0 SBD | 41.0 |
| @hope-on-fire | 1,000,911 VESTS (505 SP) | 0.14 | 0.276 STEEM + 0.0 SBD | 41.0 |
| @bryan-imhoff | 999,588 VESTS (504 SP) | 0.14 | 0.276 STEEM + 0.0 SBD | 40.0 |
| @steemprotect | 999,509 VESTS (504 SP) | 0.14 | 0.276 STEEM + 0.0 SBD | 40.0 |
| @raphaelle | 999,509 VESTS (504 SP) | 0.14 | 0.276 STEEM + 0.0 SBD | 40.0 |
| @abh12345 | 999,387 VESTS (504 SP) | 0.14 | 0.276 STEEM + 0.0 SBD | 40.0 |
| @vlemon | 999,151 VESTS (504 SP) | 0.14 | 0.276 STEEM + 0.0 SBD | 40.0 |
| @jongolson | 998,245 VESTS (504 SP) | 0.14 | 0.276 STEEM + 0.0 SBD | 40.0 |
| @mcyusuf | 998,114 VESTS (504 SP) | 0.14 | 0.276 STEEM + 0.0 SBD | 40.0 |
| @jahangirwifii | 992,812 VESTS (501 SP) | 0.14 | 0.274 STEEM + 0.0 SBD | 40.0 |
| @armdown | 813,662 VESTS (411 SP) | 0.12 | 0.225 STEEM + 0.0 SBD | 33.0 |
| @superoo7 | 809,067 VESTS (408 SP) | 0.11 | 0.223 STEEM + 0.0 SBD | 33.0 |
| @josalarcon2 | 794,921 VESTS (401 SP) | 0.11 | 0.22 STEEM + 0.0 SBD | 32.0 |
| @honeysara | 792,797 VESTS (400 SP) | 0.11 | 0.219 STEEM + 0.0 SBD | 32.0 |
| @sambillingham | 698,346 VESTS (352 SP) | 0.1 | 0.193 STEEM + 0.0 SBD | 28.0 |
| @ideas-abstractas | 695,555 VESTS (351 SP) | 0.1 | 0.192 STEEM + 0.0 SBD | 28.0 |
| @yuriks2000 | 618,616 VESTS (312 SP) | 0.09 | 0.171 STEEM + 0.0 SBD | 25.0 |
| @yoon | 614,281 VESTS (310 SP) | 0.09 | 0.17 STEEM + 0.0 SBD | 25.0 |
| @dreamien | 610,234 VESTS (308 SP) | 0.09 | 0.169 STEEM + 0.0 SBD | 25.0 |
| @japanguide | 610,098 VESTS (308 SP) | 0.09 | 0.169 STEEM + 0.0 SBD | 25.0 |
| @zorba | 609,761 VESTS (308 SP) | 0.09 | 0.168 STEEM + 0.0 SBD | 25.0 |
| @hamismsf | 601,252 VESTS (303 SP) | 0.09 | 0.166 STEEM + 0.0 SBD | 24.0 |
| @gadrian-sp | 599,422 VESTS (303 SP) | 0.08 | 0.166 STEEM + 0.0 SBD | 24.0 |
| @mcoinz79 | 598,787 VESTS (302 SP) | 0.08 | 0.165 STEEM + 0.0 SBD | 24.0 |
| @samminator | 596,902 VESTS (301 SP) | 0.08 | 0.165 STEEM + 0.0 SBD | 24.0 |
| @anomalogy | 596,190 VESTS (301 SP) | 0.08 | 0.165 STEEM + 0.0 SBD | 24.0 |
| @mcfarhat | 508,534 VESTS (257 SP) | 0.07 | 0.14 STEEM + 0.0 SBD | 21.0 |
| @joannewong | 504,627 VESTS (255 SP) | 0.07 | 0.139 STEEM + 0.0 SBD | 20.0 |
| @kevinli | 497,928 VESTS (251 SP) | 0.07 | 0.138 STEEM + 0.0 SBD | 20.0 |
| @giovaabbatichio | 496,825 VESTS (251 SP) | 0.07 | 0.137 STEEM + 0.0 SBD | 20.0 |
| @krevasilis | 455,927 VESTS (230 SP) | 0.06 | 0.126 STEEM + 0.0 SBD | 18.0 |
| @ziscad | 406,833 VESTS (205 SP) | 0.06 | 0.112 STEEM + 0.0 SBD | 16.0 |
| @romankibo | 406,823 VESTS (205 SP) | 0.06 | 0.112 STEEM + 0.0 SBD | 16.0 |
| @deuksoo84 | 406,815 VESTS (205 SP) | 0.06 | 0.112 STEEM + 0.0 SBD | 16.0 |
| @thomas-bm | 406,795 VESTS (205 SP) | 0.06 | 0.112 STEEM + 0.0 SBD | 16.0 |
| @revisesociology | 406,759 VESTS (205 SP) | 0.06 | 0.112 STEEM + 0.0 SBD | 16.0 |
| @knight4sky | 406,558 VESTS (205 SP) | 0.06 | 0.112 STEEM + 0.0 SBD | 16.0 |
| @rimowa | 406,382 VESTS (205 SP) | 0.06 | 0.112 STEEM + 0.0 SBD | 16.0 |
| @espoem | 404,937 VESTS (204 SP) | 0.06 | 0.112 STEEM + 0.0 SBD | 16.0 |
| @jeaniepearl | 404,902 VESTS (204 SP) | 0.06 | 0.112 STEEM + 0.0 SBD | 16.0 |
| @acdevan | 404,024 VESTS (204 SP) | 0.06 | 0.112 STEEM + 0.0 SBD | 16.0 |
| @lcc3108 | 403,583 VESTS (204 SP) | 0.06 | 0.111 STEEM + 0.0 SBD | 16.0 |
| @thethreehugs | 403,364 VESTS (204 SP) | 0.06 | 0.111 STEEM + 0.0 SBD | 16.0 |
| @resiliencia | 403,152 VESTS (203 SP) | 0.06 | 0.111 STEEM + 0.0 SBD | 16.0 |
| @pialejoana | 402,948 VESTS (203 SP) | 0.06 | 0.111 STEEM + 0.0 SBD | 16.0 |
| @preparedwombat | 401,534 VESTS (203 SP) | 0.06 | 0.111 STEEM + 0.0 SBD | 16.0 |
| @conradt | 399,961 VESTS (202 SP) | 0.06 | 0.11 STEEM + 0.0 SBD | 16.0 |
| @jeronimorubio | 399,843 VESTS (202 SP) | 0.06 | 0.11 STEEM + 0.0 SBD | 16.0 |
| @hctg85 | 399,591 VESTS (202 SP) | 0.06 | 0.11 STEEM + 0.0 SBD | 16.0 |
| @eastmael | 397,353 VESTS (201 SP) | 0.06 | 0.11 STEEM + 0.0 SBD | 16.0 |
| @elfman2018 | 349,843 VESTS (177 SP) | 0.05 | 0.097 STEEM + 0.0 SBD | 14.0 |
| @enolife | 321,432 VESTS (162 SP) | 0.05 | 0.089 STEEM + 0.0 SBD | 13.0 |
| @stans | 303,675 VESTS (153 SP) | 0.04 | 0.084 STEEM + 0.0 SBD | 12.0 |
| @gattino | 299,866 VESTS (151 SP) | 0.04 | 0.083 STEEM + 0.0 SBD | 12.0 |
| @for91days | 293,887 VESTS (148 SP) | 0.04 | 0.081 STEEM + 0.0 SBD | 12.0 |
| @ted7 | 284,633 VESTS (144 SP) | 0.04 | 0.079 STEEM + 0.0 SBD | 12.0 |
| @valth | 223,766 VESTS (113 SP) | 0.03 | 0.062 STEEM + 0.0 SBD | 9.0 |
| @monkeydoo | 213,477 VESTS (108 SP) | 0.03 | 0.059 STEEM + 0.0 SBD | 9.0 |
| @stokjockey | 213,128 VESTS (108 SP) | 0.03 | 0.059 STEEM + 0.0 SBD | 9.0 |
| @chungjh | 211,692 VESTS (107 SP) | 0.03 | 0.058 STEEM + 0.0 SBD | 9.0 |
| @soosoo | 205,445 VESTS (104 SP) | 0.03 | 0.057 STEEM + 0.0 SBD | 8.0 |
| @leesongyi | 203,784 VESTS (103 SP) | 0.03 | 0.056 STEEM + 0.0 SBD | 8.0 |
| @smartbear | 203,426 VESTS (103 SP) | 0.03 | 0.056 STEEM + 0.0 SBD | 8.0 |
| @mellissaying | 203,423 VESTS (103 SP) | 0.03 | 0.056 STEEM + 0.0 SBD | 8.0 |
| @kr-ebook | 203,417 VESTS (103 SP) | 0.03 | 0.056 STEEM + 0.0 SBD | 8.0 |
| @wony | 203,416 VESTS (103 SP) | 0.03 | 0.056 STEEM + 0.0 SBD | 8.0 |
| @dakeshi | 203,416 VESTS (103 SP) | 0.03 | 0.056 STEEM + 0.0 SBD | 8.0 |
| @zaedol | 203,413 VESTS (103 SP) | 0.03 | 0.056 STEEM + 0.0 SBD | 8.0 |
| @deanlogic | 203,413 VESTS (103 SP) | 0.03 | 0.056 STEEM + 0.0 SBD | 8.0 |
| @gidung | 203,406 VESTS (103 SP) | 0.03 | 0.056 STEEM + 0.0 SBD | 8.0 |
| @room9 | 203,404 VESTS (103 SP) | 0.03 | 0.056 STEEM + 0.0 SBD | 8.0 |
| @matildah | 203,402 VESTS (103 SP) | 0.03 | 0.056 STEEM + 0.0 SBD | 8.0 |
| @hanen | 203,392 VESTS (103 SP) | 0.03 | 0.056 STEEM + 0.0 SBD | 8.0 |
| @yann03 | 203,319 VESTS (103 SP) | 0.03 | 0.056 STEEM + 0.0 SBD | 8.0 |
| @kuberaleez | 203,299 VESTS (103 SP) | 0.03 | 0.056 STEEM + 0.0 SBD | 8.0 |
| @ab7b13 | 203,287 VESTS (103 SP) | 0.03 | 0.056 STEEM + 0.0 SBD | 8.0 |
| @team101 | 203,228 VESTS (103 SP) | 0.03 | 0.056 STEEM + 0.0 SBD | 8.0 |
| @transcript-junky | 202,970 VESTS (102 SP) | 0.03 | 0.056 STEEM + 0.0 SBD | 8.0 |
| @didic | 202,944 VESTS (102 SP) | 0.03 | 0.056 STEEM + 0.0 SBD | 8.0 |
| @zoltarian | 202,924 VESTS (102 SP) | 0.03 | 0.056 STEEM + 0.0 SBD | 8.0 |
| @sambasambo | 202,444 VESTS (102 SP) | 0.03 | 0.056 STEEM + 0.0 SBD | 8.0 |
| @humptydumpty1 | 202,388 VESTS (102 SP) | 0.03 | 0.056 STEEM + 0.0 SBD | 8.0 |
| @mermaidvampire | 202,387 VESTS (102 SP) | 0.03 | 0.056 STEEM + 0.0 SBD | 8.0 |
| @aurorax | 202,171 VESTS (102 SP) | 0.03 | 0.056 STEEM + 0.0 SBD | 8.0 |
| @jibupune | 202,151 VESTS (102 SP) | 0.03 | 0.056 STEEM + 0.0 SBD | 8.0 |
| @cryptouru | 202,150 VESTS (102 SP) | 0.03 | 0.056 STEEM + 0.0 SBD | 8.0 |
| @parisfoodhunter | 201,671 VESTS (102 SP) | 0.03 | 0.056 STEEM + 0.0 SBD | 8.0 |
| @normalbro | 201,494 VESTS (102 SP) | 0.03 | 0.056 STEEM + 0.0 SBD | 8.0 |
| @jccr | 201,479 VESTS (102 SP) | 0.03 | 0.056 STEEM + 0.0 SBD | 8.0 |
| @lobinia | 201,476 VESTS (102 SP) | 0.03 | 0.056 STEEM + 0.0 SBD | 8.0 |
| @dwiitavita | 201,472 VESTS (102 SP) | 0.03 | 0.056 STEEM + 0.0 SBD | 8.0 |
| @jpphotography | 200,866 VESTS (101 SP) | 0.03 | 0.055 STEEM + 0.0 SBD | 8.0 |
| @jeffjagoe | 200,848 VESTS (101 SP) | 0.03 | 0.055 STEEM + 0.0 SBD | 8.0 |
| @lucious | 200,727 VESTS (101 SP) | 0.03 | 0.055 STEEM + 0.0 SBD | 8.0 |
| @rainieraveradio | 200,727 VESTS (101 SP) | 0.03 | 0.055 STEEM + 0.0 SBD | 8.0 |
| @replayphoto | 200,133 VESTS (101 SP) | 0.03 | 0.055 STEEM + 0.0 SBD | 8.0 |
| @peakreal1 | 200,086 VESTS (101 SP) | 0.03 | 0.055 STEEM + 0.0 SBD | 8.0 |
| @techcoderx | 200,000 VESTS (101 SP) | 0.03 | 0.055 STEEM + 0.0 SBD | 8.0 |
| @followjohngalt | 199,954 VESTS (101 SP) | 0.03 | 0.055 STEEM + 0.0 SBD | 8.0 |
| @torrey.blog | 199,921 VESTS (101 SP) | 0.03 | 0.055 STEEM + 0.0 SBD | 8.0 |
| @nataboo | 199,910 VESTS (101 SP) | 0.03 | 0.055 STEEM + 0.0 SBD | 8.0 |
| @shellyduncan | 199,730 VESTS (101 SP) | 0.03 | 0.055 STEEM + 0.0 SBD | 8.0 |
| @d-zero | 199,675 VESTS (101 SP) | 0.03 | 0.055 STEEM + 0.0 SBD | 8.0 |
| @paradigmprospect | 199,649 VESTS (101 SP) | 0.03 | 0.055 STEEM + 0.0 SBD | 8.0 |
| @flash07 | 199,340 VESTS (101 SP) | 0.03 | 0.055 STEEM + 0.0 SBD | 8.0 |
| @absolutefive | 199,271 VESTS (101 SP) | 0.03 | 0.055 STEEM + 0.0 SBD | 8.0 |
| @dune69 | 199,182 VESTS (101 SP) | 0.03 | 0.055 STEEM + 0.0 SBD | 8.0 |
| @caladan | 199,182 VESTS (101 SP) | 0.03 | 0.055 STEEM + 0.0 SBD | 8.0 |
| @julietisrael | 199,061 VESTS (100 SP) | 0.03 | 0.055 STEEM + 0.0 SBD | 8.0 |
| @jbeguna04 | 198,850 VESTS (100 SP) | 0.03 | 0.055 STEEM + 0.0 SBD | 8.0 |
| @mehdicrypto | 198,773 VESTS (100 SP) | 0.03 | 0.055 STEEM + 0.0 SBD | 8.0 |
| @bozz | 198,215 VESTS (100 SP) | 0.03 | 0.055 STEEM + 0.0 SBD | 8.0 |
| @mobi72 | 171,233 VESTS (86 SP) | 0.02 | 0.047 STEEM + 0.0 SBD | 7.0 |
| @chrisli | 151,915 VESTS (77 SP) | 0.02 | 0.042 STEEM + 0.0 SBD | 6.0 |
| @celinavisaez | 138,835 VESTS (70 SP) | 0.02 | 0.038 STEEM + 0.0 SBD | 6.0 |
| @wilhb81 | 132,034 VESTS (67 SP) | 0.02 | 0.036 STEEM + 0.0 SBD | 5.0 |
| @daan007 | 121,754 VESTS (61 SP) | 0.02 | 0.034 STEEM + 0.0 SBD | 5.0 |
| @team2dev | 101,541 VESTS (51 SP) | 0.01 | 0.028 STEEM + 0.0 SBD | 4.0 |
| @hungryhustle | 101,330 VESTS (51 SP) | 0.01 | 0.028 STEEM + 0.0 SBD | 4.0 |
| @freyman | 101,305 VESTS (51 SP) | 0.01 | 0.028 STEEM + 0.0 SBD | 4.0 |
| @hattaarshavin | 101,222 VESTS (51 SP) | 0.01 | 0.028 STEEM + 0.0 SBD | 4.0 |
| @ericwilson | 101,195 VESTS (51 SP) | 0.01 | 0.028 STEEM + 0.0 SBD | 4.0 |
| @itsravi | 101,031 VESTS (51 SP) | 0.01 | 0.028 STEEM + 0.0 SBD | 4.0 |
| @moneyhacks | 100,871 VESTS (51 SP) | 0.01 | 0.028 STEEM + 0.0 SBD | 4.0 |
| @bjornb | 100,844 VESTS (51 SP) | 0.01 | 0.028 STEEM + 0.0 SBD | 4.0 |
| @lemmybe | 100,783 VESTS (51 SP) | 0.01 | 0.028 STEEM + 0.0 SBD | 4.0 |
| @timmyeu | 100,766 VESTS (51 SP) | 0.01 | 0.028 STEEM + 0.0 SBD | 4.0 |
| @elihs | 100,698 VESTS (51 SP) | 0.01 | 0.028 STEEM + 0.0 SBD | 4.0 |
| @okahjul | 100,031 VESTS (50 SP) | 0.01 | 0.028 STEEM + 0.0 SBD | 4.0 |
| @rehan12 | 99,718 VESTS (50 SP) | 0.01 | 0.028 STEEM + 0.0 SBD | 4.0 |
| @fillow | 99,698 VESTS (50 SP) | 0.01 | 0.028 STEEM + 0.0 SBD | 4.0 |
| @anttn | 99,357 VESTS (50 SP) | 0.01 | 0.027 STEEM + 0.0 SBD | 4.0 |
| @dumnebari | 80,655 VESTS (41 SP) | 0.01 | 0.022 STEEM + 0.0 SBD | 3.0 |
| @randomgoodstuff | 60,851 VESTS (31 SP) | 0.01 | 0.017 STEEM + 0.0 SBD | 2.0 |
| @shookriya | 60,474 VESTS (31 SP) | 0.01 | 0.017 STEEM + 0.0 SBD | 2.0 |
| @steeemlover | 60,370 VESTS (30 SP) | 0.01 | 0.017 STEEM + 0.0 SBD | 2.0 |
| @dray91eu | 59,795 VESTS (30 SP) | 0.01 | 0.017 STEEM + 0.0 SBD | 2.0 |
| @simplymike | 49,792 VESTS (25 SP) | 0.01 | 0.014 STEEM + 0.0 SBD | 2.0 |
| @onlyforyou | 40,339 VESTS (20 SP) | 0.01 | 0.011 STEEM + 0.0 SBD | 2.0 |
| @xomegax | 40,244 VESTS (20 SP) | 0.01 | 0.011 STEEM + 0.0 SBD | 2.0 |
| @earlmonk | 39,941 VESTS (20 SP) | 0.01 | 0.011 STEEM + 0.0 SBD | 2.0 |
| @unicron | 39,727 VESTS (20 SP) | 0.01 | 0.011 STEEM + 0.0 SBD | 2.0 |
| @tim3w4rp | 30,512 VESTS (15 SP) | 0.0 | 0.008 STEEM + 0.0 SBD | 1.0 |
| @schroders | 30,512 VESTS (15 SP) | 0.0 | 0.008 STEEM + 0.0 SBD | 1.0 |
| @ederaleng | 22,144 VESTS (11 SP) | 0.0 | 0.006 STEEM + 0.0 SBD | 1.0 |
| @sal.tedder | 19,967 VESTS (10 SP) | 0.0 | 0.006 STEEM + 0.0 SBD | 1.0 |
| @direwolf | 10,601 VESTS (5 SP) | 0.0 | 0.003 STEEM + 0.0 SBD | 0.0 |
| @okekemmichael | 10,169 VESTS (5 SP) | 0.0 | 0.003 STEEM + 0.0 SBD | 0.0 |
| @streetsmart | 10,164 VESTS (5 SP) | 0.0 | 0.003 STEEM + 0.0 SBD | 0.0 |
| @doodleman | 10,112 VESTS (5 SP) | 0.0 | 0.003 STEEM + 0.0 SBD | 0.0 |
| @coolguy222 | 10,002 VESTS (5 SP) | 0.0 | 0.003 STEEM + 0.0 SBD | 0.0 |
| @walterben | 9,964 VESTS (5 SP) | 0.0 | 0.003 STEEM + 0.0 SBD | 0.0 |
| @thewhiter4bbitt | 7,993 VESTS (4 SP) | 0.0 | 0.002 STEEM + 0.0 SBD | 0.0 |
| @anutta | 4,197 VESTS (2 SP) | 0.0 | 0.001 STEEM + 0.0 SBD | 0.0 |
| @hensey | 4,050 VESTS (2 SP) | 0.0 | 0.001 STEEM + 0.0 SBD | 0.0 |
| @fashionsteemit | 3,044 VESTS (2 SP) | 0.0 | 0.001 STEEM + 0.0 SBD | 0.0 |
| @ciontheemrald | 2,017 VESTS (1 SP) | 0.0 | 0.001 STEEM + 0.0 SBD | 0.0 |
| @aknirob | 2,002 VESTS (1 SP) | 0.0 | 0.001 STEEM + 0.0 SBD | 0.0 |
| @just2random | 1,993 VESTS (1 SP) | 0.0 | 0.001 STEEM + 0.0 SBD | 0.0 |
| Total | 2,740,828,395.31 VESTS (1,383,251 SP) | 100.0% | 194.899 STEEM + 0.011 SBD | 28,572.0 |
==========
SEND 194.899 STEEM and 0.011 SBD TO 224 SPONSORS (omitted less than 0.001)
==========
(If your name is not in this report, you may have been delegated SP after we sent STEEM rewards. In this case, your rewards will be calculated next week.)
---
Connect with Steemhunt:
Discord | Telegram | Twitter
Delegate Steem Power and Get HUNT Tokens:
1000 SP |5000 SP |10K SP |20K SP
Steemhunt as a witness - Vote Now
Join Reviewhunt Now - https://review.hunt.town