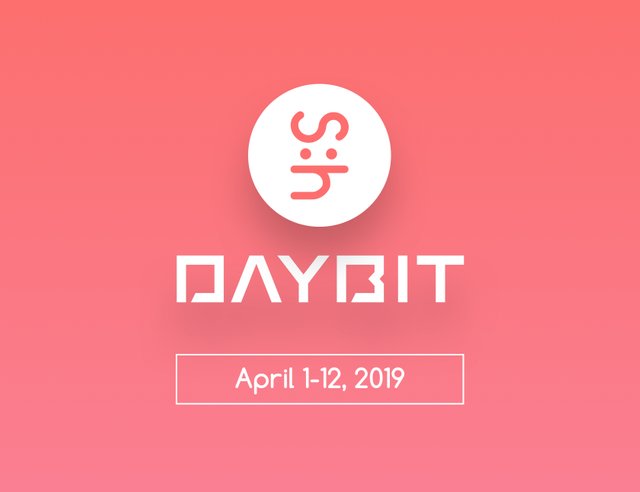 Steemhunt's 3rd IEO at Daybit exchange is beginning today (April 1st), at 19:00 (KST), and the first round with DAY token only sales will have a high bonus rate of 20%.
Participate in HUNT IEO at Daybit - https://daybit.com/ieos
Daybit IEO will have two separate batches as below:
[1st batch - Day Token Only]
Date: April 1st, 2019, at 19:00 (KST) - April 5th, 2019, at 24:00 (KST)
Swap currency: DAY
Price: 0.02 USD per HUNT
Bonus rate: 20%
Bonus lock-up period: 60 days after the HUNT is officially listed
[2nd batch - STEEM and Other Tokens]
Date: April 8th, 2019, at 13:00 (KST) - April 12th, 2019, at 24:00 (KST)
Swap currency: STEEM, BTC, ETH, EOS
Price: 0.02 USD per HUNT
Bonus rate: 14%
Bonus lock-up period: 90 days from the HUNT is officially listed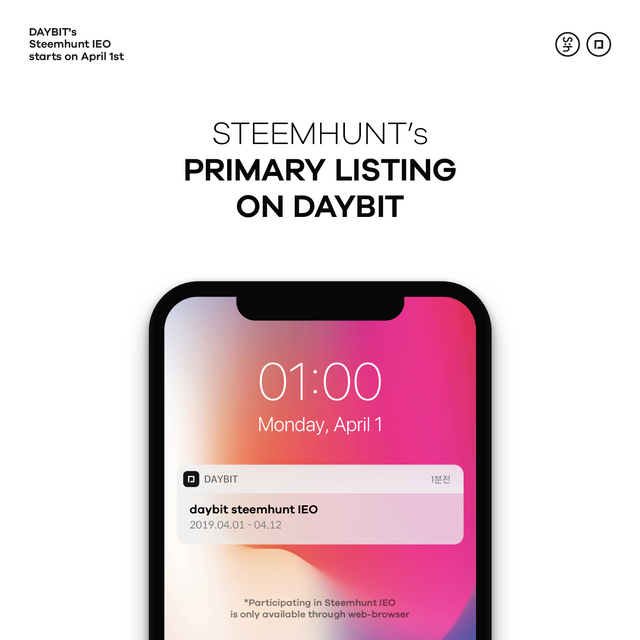 The first batch sales are performed only with the DAY token (the exchange's own token), and it has differentiated benefits as below:
The bonus rate is 20% which is one of the two highest rates in our past rounds.
The bonus lock-up period is 60 days which is shorter than other bonus lock-ups.
STEEM Deposit Event is Still Ongoing until April 5th
We are running an interesting event now called - Simply Deposit STEEM/SBD, You Get HUNT tokens.
The first 100 people who deposit over 200 STEEM get 1,000 HUNT ($20 worth) each. Also, the top three highest depositors will get 50,000 ($1,000 worth), 30,000 ($600 worth), 20,000 HUNT ($400 worth) respectively.
It seems the first 100 depositors are already filled based on the transactions via https://steemit.com/@daybitdaybit/transfers. But the highest depositor event is still open. This event will close on April 5th, 2019, at 24:00 (KST), and the top three highest depositors based on the net deposit amount will get the prize.
For more details, please check the official announcement here - https://support.daybit.com/en/support/solutions/articles/36000130475--event-steem-sbd-listing-event.
Our Big Picture with Daybit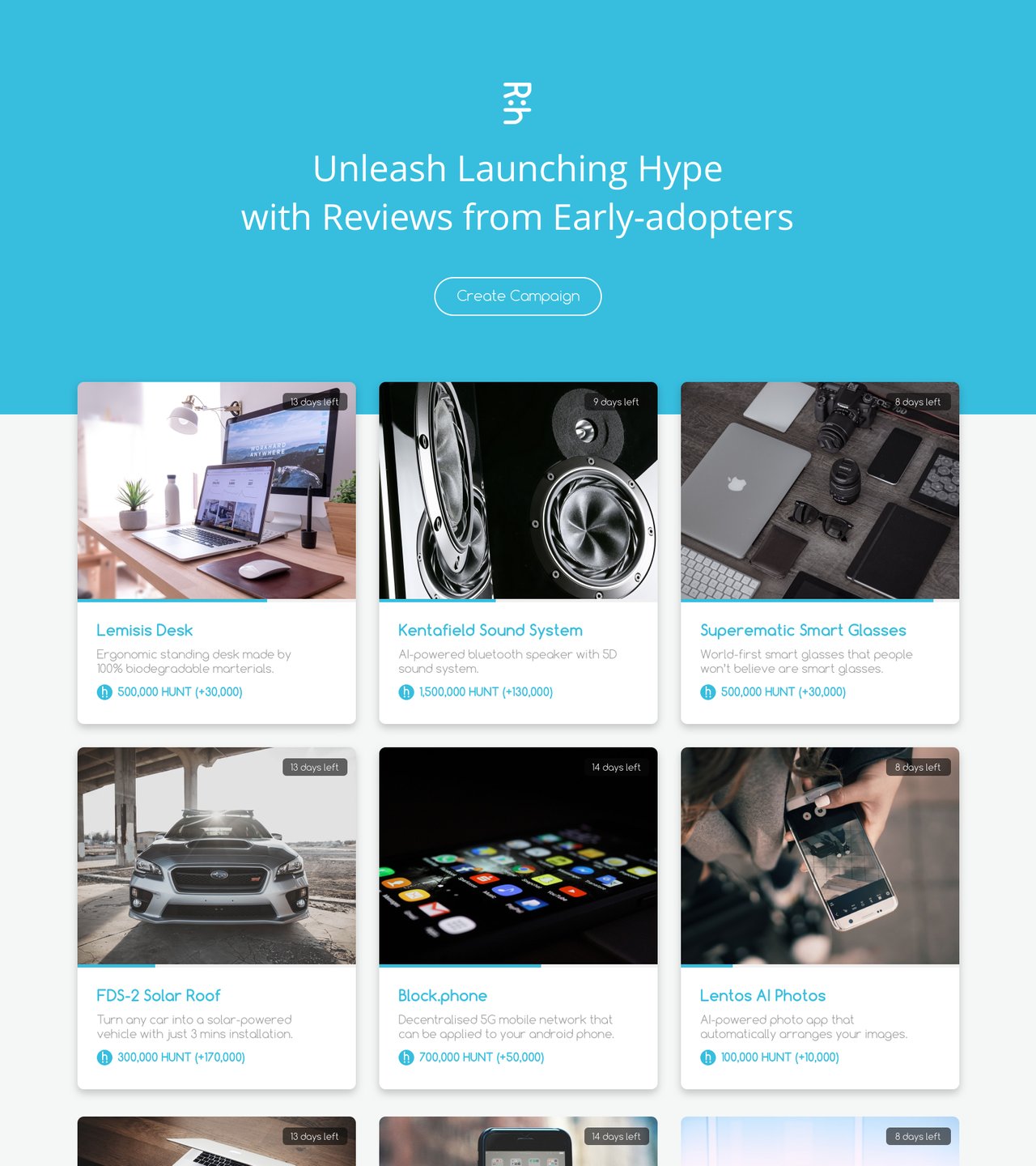 After finishing all IEOs, we will list HUNT token in the Daybit exchange for the first time. We believe that the primary listing on Daybit will give positive momentum for the upcoming token listing strategy.
Also, Daybit has an exceptional exchange API that the Steemhunt team can utilise for the creation of the Reviewhunt project payment solutions for companies. We have an exciting an to connect the demand from companies directly to link with Daybit transactions, which will bring stable token demands.
For example, Steemhunt will automatically create the buy order at Daybit exchange for the transactions from a company's purchase of HUNT tokens to run its review campaign via Reviewhunt. We believe that this way of creating buying pressure will give positive momentum to the token price irregardless of the bear market situation.
Steemhunt Monthly Users over 400K Now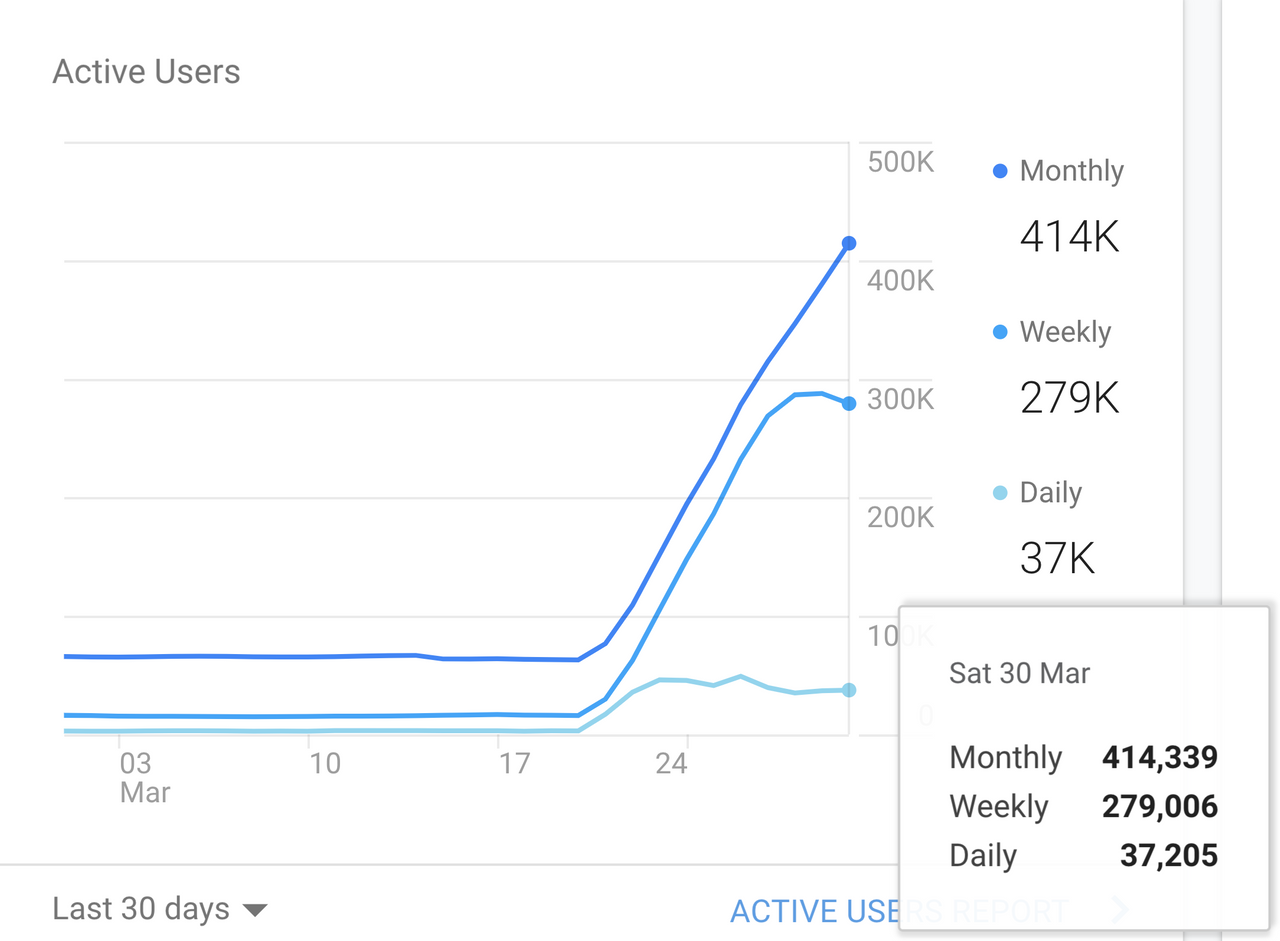 Since we begin our IEO journey, the monthly active users at Steemhunt has surpassed over 400K with about 40K daily users. Also, many investors have asked numerous questions and showed positive interest in Steem DApps, SMT, and its blockchain ecosystem via the social channels and communities where we interact with them.
As you know, many crypto users outside still think Steem = Steemit.com. They don't know much about our amazing DApps and various real use cases that other blockchains lack. We believe that the Steemhunt IEO has raised much attention for Steem DApps.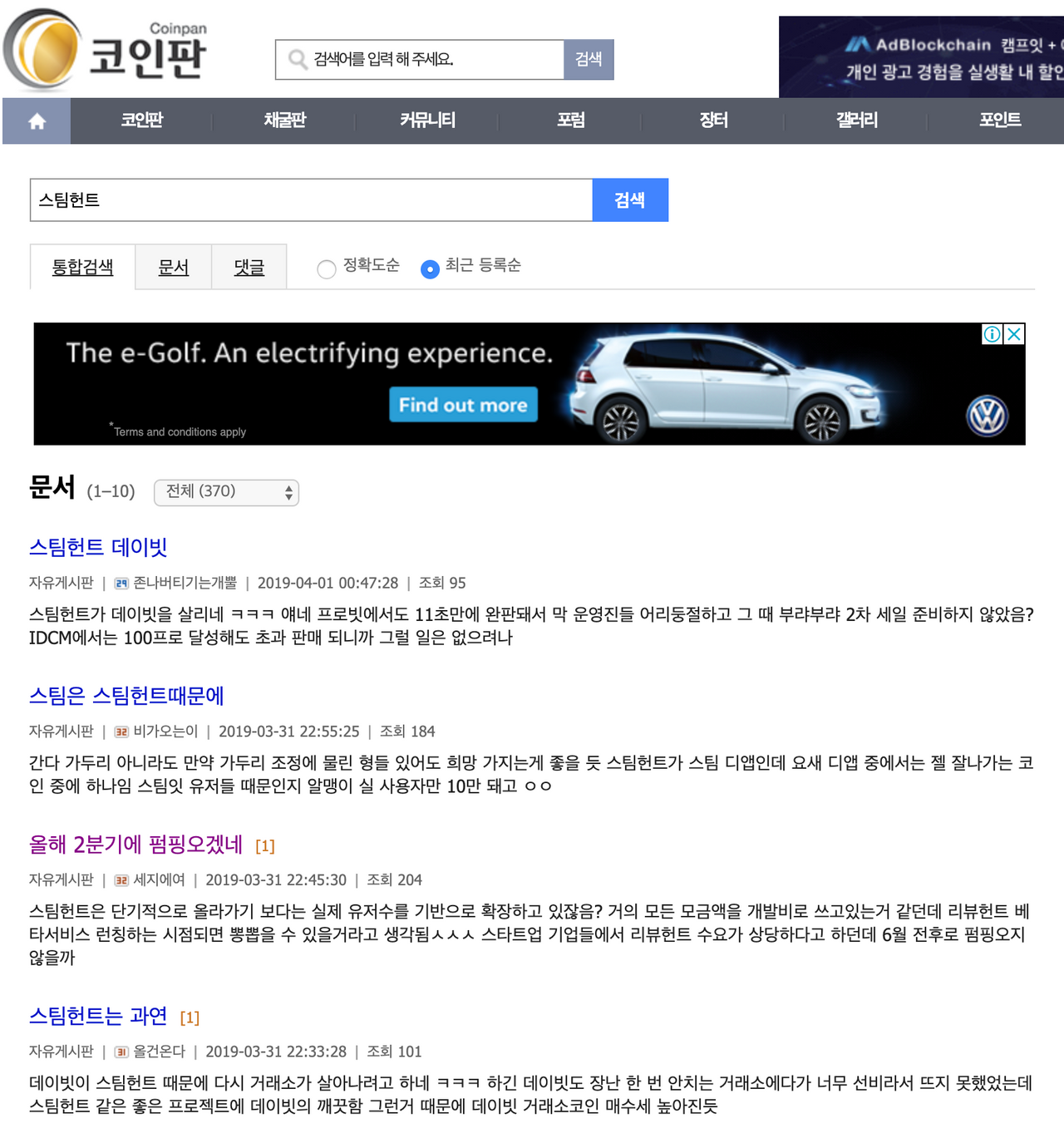 (There are many questions about Steemhunt and Steem DApps in the biggest crypto community in Korea - Coinpan)
Complete KYC In Advance
After participating in the IEO, you will be able to sell or withdraw tokens after fulfilling all the KYC verifications (up to level 3).
Participate in HUNT IEO at Daybit - https://daybit.com/ieos