Plume
Home WiFi that knows what it's doing
---
Screenshots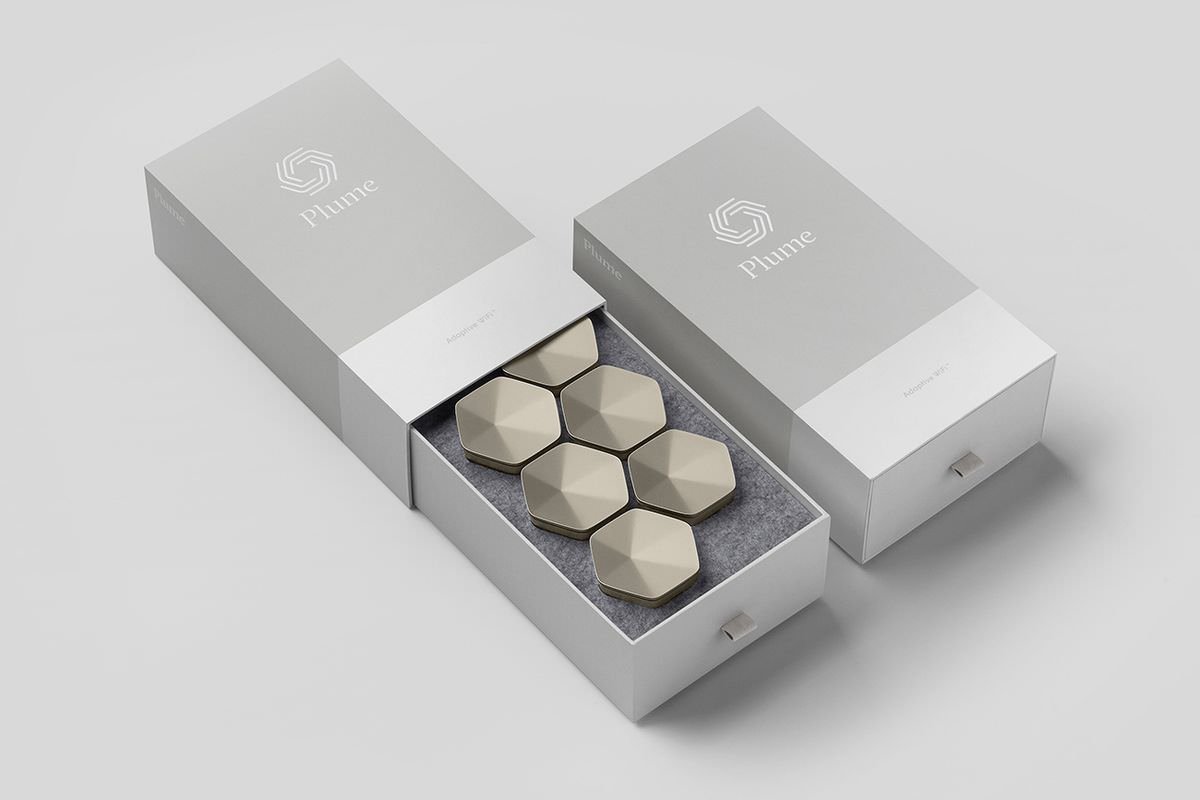 ---
Hunter's comment
i'm a sucker for a 360 well thought out products. ..
what do i mean by three sixty, well for me it's the whole deal, the big package, the big cahoonas, cakes with excessive toppings and the kebab shop owner who keeps layering on that dodgy sliced meat on your kebab late after midnight -- you know, the WHOLE NINE YARDS.
plume is a wifi network/router/yada-yada system, you know what i'm about -- one of those fancy dohickys for your home that make the pain of internet connection aound your home go away and instead get replaced with a managed routing system that covers all areas of your house (or at least, expected too)
Plume is always learning about how you use WiFi in your home, so it can allocate more capacity to the devices that need it most
what i love about plume so much is it ticks all the right boxes of what makes me invest time and research into something -- packaging, website, application, design -- cornerstones of what a product to me is, not some generic grey box import that probably has stolen source code from another product that was reversed engineered in a shady lab connected to a laundrette somewhere -- NO NO NO, this is the real deal.
for me the hardware should always just MELT away when i use it and i think they have nailed that part -- for me the best part is the application, oh my lord, that's some sexy UI and layout, perfectionism when it comes to layout can be the make or break for a product and they get so much right! :)
the design is simple, well thought out, gives you full control and makes your understanding of applications and data a breeze even for the complete amateur - you can even time out 'devices' (kids bedroom) for bedtime (perfect!) -- even granular down to access for the cleaner or airbnb staying guests. SO LEGIT.
this is how good every products needs to be to break into a market, dominate a market, providing a wonderful experience that's inclusive and easy to use, if you want a rule of thumb to how to release a product that get's the perfect unison between fashionable, perfectly executed website and delivers in the app department you need to take some ques from plume! :)
P.S -- i still think AmpliFi HD is better hardware thou :)


| | meh | ⟹ | ' OK ' | ⟹ | WHOA ! |
| --- | --- | --- | --- | --- | --- |
| COOL  | | | | | |
| COST  | | | | | |
| BUILD  | | | | | |
| ETHICS  | | | | | |
| BUY  | | | | | |
---
moderator @steemhunt | opinions are my own | hunts for time saving, build quality, reliability, video tech & neat products | join the discord and check out the 'getting started' infographic steemhunt guide made by @dayleeo | upvote if you liked this :)
---
Link
---
Contributors
Hunter: @teamhumble
---



This is posted on Steemhunt - A place where you can dig products and earn STEEM.
View on Steemhunt.com